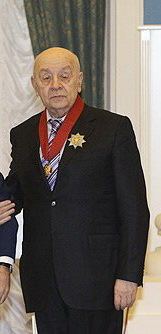 Leonid Bronevoy was born on December 17, 1928 in the city of Kiev in the Jewish family of Solomon Iosifovich Bronevoy (Faktorovich) and Bella Lvovna Bronevaya. In childhood, he learned to play violin at the 10-year musical school under the Kiev conservatory. His teacher was the famous Kiev master, professor David Solomonovich Berthier.
The father of the future actor, Solomon Iosifovich Bronevoy (whose true family name is Faktoróvich) represented the family of an Odessian confectioner, acted in a Civil War, also worked at The State Political Directorate in 1920-1923, completed a legal education in Kiev, where he met his future wife, a student of Economy Department. Worked at the Institute of National Economy until dismissal on charges of Trotskyism. In 1928 before the birth of his son Solomon Iosifovich got a job in Kiev District economic department of the Prosecutor General's Office. His elder brother, Alexander Iosifovich Bronevoy, helped him with getting that job. Later, Solomon Iosifovich was sent to Ivanovo. In 1933 was awarded the Order of Red Star, and in 1934 in the rank of Major of State Security appointed the director of 6-th Department in USSR's People's Commissariat for Internal Affairs. In 1935 he was dismissed from the NKVD and was appointed the chief of Kiev's culture and recreation park. On September 13, 1936, he was arrested and on March 9, 1937 he was sentenced to five years in prison (after the extension of the term he was released in 1946; till 1949 in exile, released in 1954). The actor's mother divorced him and changed his son's patronym to "Sergeyevich", but that did not help - as a "family of an enemy of the people" she, with her son, was sent into exile in the city of Kirov region Malmyzh.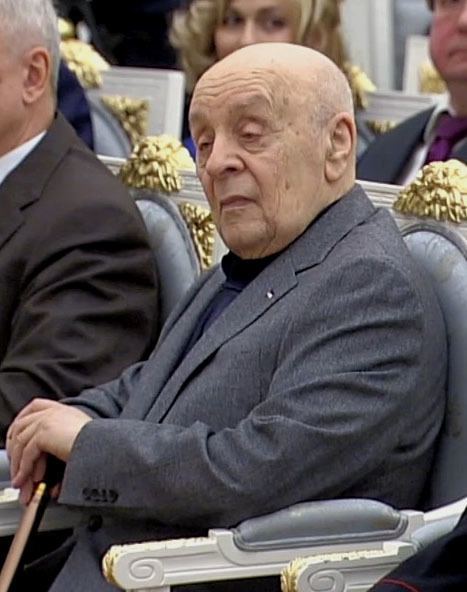 In 1941, the family was allowed to return to Kiev, but the war began and they were evacuated to the city of Chimkent, Kazakh SSR, where L.S. Bronevoy studied in high school and began to work independently. However, parents of Leonid Bronevoy never lived together since.
In 1950 L.S. Bronevoy graduated from the "Alexander Ostrovsky" Tashkent Theatrical Art Institute. After the distribution in 1950 he worked in Magnitogorsk and Orenburg drama theatres.
In 1953, Leonid took a chance and went to Moscow where he was able to immediately enter the third year of the Moscow Art Theatre School (class of A.M. Karev) and successfully complete it in 1955. After finishing the School-Studio, the actor left Moscow and got in Grozny Drama Theatre. Then there were the Irkutsk "Nikolay Oklopkov" Drama Theatre, and "Alexei Koltsov" Voronezh State Academic Drama Theatre.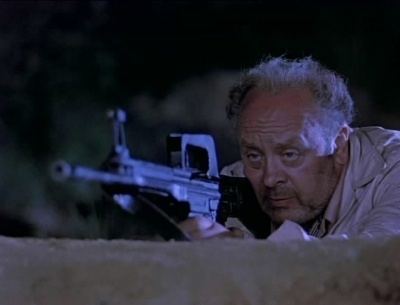 From 1962 to 1988 he was the leading actor of the Moscow Drama Theatre on Malaya Bronnaya. Since 1988 - in the Moscow Lenkom Theatre.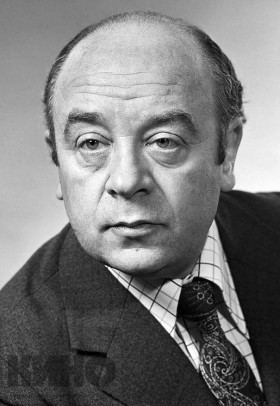 First all-Union popularity Bronevoy got after playing the 45-year-old Muller role in the TV series Seventeen Moments of Spring. He created the image of Gestapo chief - not primitive, sadistic bonecracker as the Gestapo is often portrayed in Soviet films, but a normal person with a sense of humor, simple manners and not too scrupulous attitude to the official ideology, but an intelligent, skilled professional and a dangerous enemy. And that image got striking, memorable, provocative and even respect for sympathy. Many replicas of television Mueller became popular expressios.
Another equally popular character of Bronevoy was the Doctor from the film Formula of Love. An elderly experienced man, for which there is nothing surprising in the world, and nothing that could shake his confidence in the correctness of his views on life. Many phrases Doctor pronounced with the Bronevoy's intonation, became popular among the people. The same applies to the role of the artist's pop band Velyurov "Pokrovsky Gates."
In subsequent years the actor had played more than twenty roles in the movies. The last, at the moment - the role of an old actor in Zhuravlev's film, Simple Things, for which he received the "Nike" Award in March 2008.
His name appeared on a petition against Russian accession of Crimea, however, he himself stated in an interview that his name was placed without his permission, and that he, in fact, supports Vladimir Putin and Russian actions in Crimea.
Comrade Arseniy (Товарищ Арсений) (1964) — as Gendarme colonel
Lebedev vs Lebedev (Лебедев против Лебедева) (1965) — as Yevgeny Viktorovich
Your Contemporary (Твой современник) (1967) — as Minister secretary
Acting As... (Исполняющий обязанности) (1973) — as Tugodayev
Investigation Conducted by Professionals (Следствие ведут знатоки) — episode 4 (1971) and 6 (1972) as Kudrjashov, restaurant director
Seventeen Moments of Spring (Семнадцать мгновений весны) (1973) as Heinrich Mueller
Just Several Words In Honour Of Mr. de Molière (Всего несколько слов в честь господина де Мольера) (TV, 1973) — Louis XIV of France
Agony (Агония) (1973–75, released 1982-85) as Ivan Manasevich-Manuilov
Did you call a doctor? (Врача вызывали?) (1974) — as Leonid S. Medvedev, Professor, Head of therapeutic clinic
'A' For the Summer (Пятёрка за лето) (1974) — as Stepan Petrovich, cook, speaking in verse
Tanya (Таня) (1974) — as Semyon Semyonovich Vasin
Concerto for Two Violins (Концерт для двух скрипок) (1975) — as Professor
Mayakovsky Laughs or Bedbug-75 (Маяковский смеётся или Клоп-75) (1975) — as Oleg Bayan
Olga Sergeyevna (Ольга Сергеевна) (1975) — as Tyutyaev
Request to Speak (Прошу слова) (1975) — as Petr Altukhov, former chairman
Armed and Very Dangerous (Вооружён и очень опасен) (1977) — as Peter Dumphy
"Savoy" Hijacking (Похищение "Савойи") (1979) — as Jean Challot
The Very Same Munchhausen (Тот самый Мюнхгаузен) (1979) — as Duke
We Aren't So Old! (Какие наши годы!) (1980) — as Mikhail Ostashenko
Return Of Resident (Возвращение резидента) (1982) — as Johann Staube
Pokrovsky Gates (Покровские ворота) (1982) as Arkady Velyurov
If to Believe Lopotukhin (Если верить Лопотухину) (1983) as Yuri Leonidovich, the headmaster / humanoid
A Month in the Country (Месяц в деревне) (1983) as Ignatius Ilyich Sрhpigelsky
Formula of Love (Формула любви) (1984) as Doctor
Chicherin (Чичерин) (1986) as Maxim Litvinov
Final of the Resident Mission (Конец операции «Резидент») (1986) — as Johann Staube
Mysteriuous Inheritor (Загадочный наследник) (1987) — as Civil law notary
Big Game (Большая игра) (1988) — as Vernier
The Physicists (Физики) (1989) — as "Newton"
Promised Heaven (Небеса обетованные) (1991) — as Colonel Semen Yefremovich
Old Young People (Старые молодые люди) (1992)
Italian Contract (Итальянский контракт) (1993)
Little Queen and Others (Маленькая королева и другие) (1996)
Schizophrenia (Шизофрения) (1997) as sartor
Ship of Doubles (Корабль двойников) (1997) as general of FSB
Simple things (Простые вещи) (2007) as Vladimir Mikhailovich Zhuravlev
Guilty Without Fault (Без вины виноватые) (2008) — as Mendelsson
Plasticine Crow
Investigation Conducted by Kolobki as Boss (in parts 1 and 2)
Honored Artist of the RSFSR (1971)
People's Artist of RSFSR (1979)
People's Artist of USSR (1987)
Order of the Red Banner of Labour (1982)
Order of Merit for the Fatherland;
1st class (13 September 2013)
2nd class (1 December 2008, the award ceremony was held on December 17) - for outstanding contributions to the development of domestic theatrical and cinematic arts, many years of creative activity
3rd class (17 December 2003) - for outstanding contribution to the development of national art
4th class (25 August 1997) - a great contribution to the development of theatrical arts
Russian Federation State Prize in Literature and Art in 1996 (29 May 1997)
State Prize of the RSFSR Vasiliev brothers (1976) - for his role in the television series Mueller "Seventeen Moments of Spring"