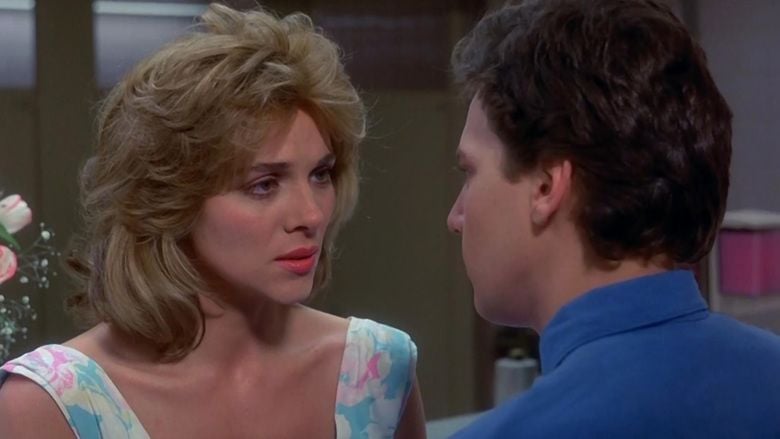 In Ancient Egypt, Ema "Emmy" Heshire (Kim Cattrall) hides in a pyramid from her mother, who wants her daughter to marry against Emmy's will. Emmy prays for the gods to get her out of the mess and to find her true love. The gods answer her prayer by making her disappear.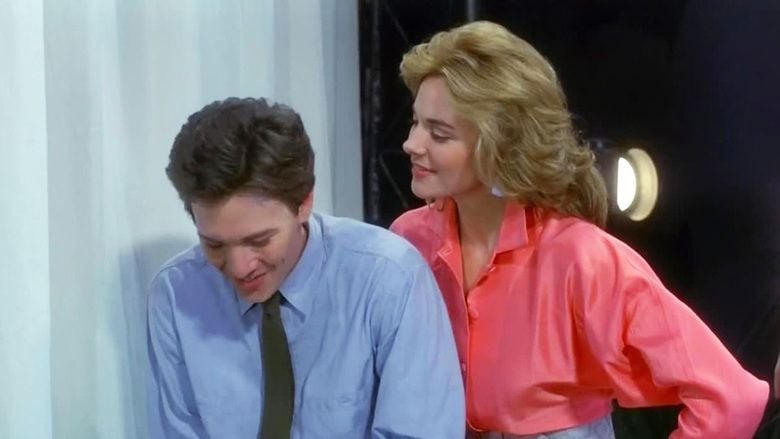 Philadelphia, 1987; young would-be artist Jonathan Switcher (Andrew McCarthy), takes a number of odd jobs. The first job, where he assembles a beautiful, perfect mannequin, portends the rest of the movie and is representative of his efforts. In each of these jobs, Jonathan painstakingly expresses his artistic self; but each of these early employers dismisses him for taking too much time or deviating from a set pattern.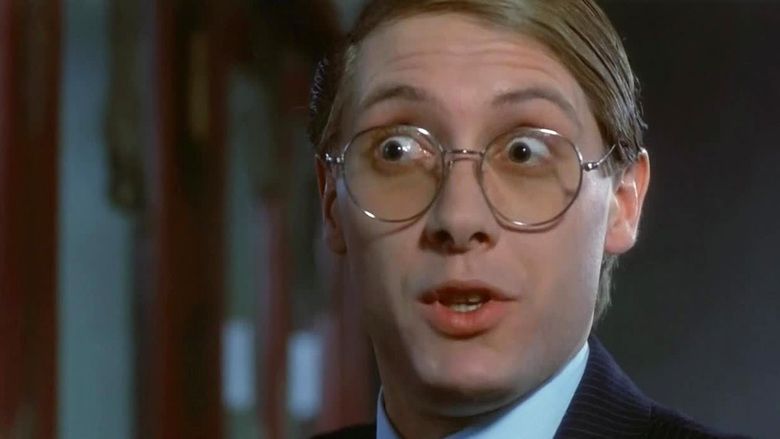 One night, Jonathan is driving in the rain when he passes the Prince & Company department store and recognizes his "perfect" mannequin in a display window. He declares that she is the first work he's ever done that made him feel like an artist. The next morning he manages to save the owner, Claire Timkin (Estelle Getty), from being hit by a falling sign. The grateful Claire hires Jonathan, much to the chagrin of Vice President Richards (James Spader), who assigns Jonathan to be a stock boy. Jonathan hits it off with flamboyant window dresser Hollywood Montrose (Meshach Taylor). That night, Hollywood and Jonathan construct a window display starring Jonathan's mannequin. They have a run-in with the store's extremely inept night security chief, Captain Felix Maxwell (G. W. Bailey). When Jonathan is alone, the mannequin he is obsessed with comes to life as Emmy.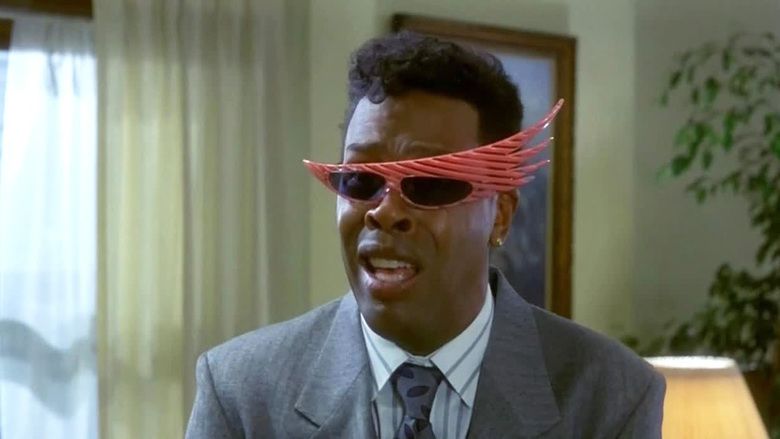 To the surprise of his detractors, Jonathan's window-dressing for Prince & Company attracts large audiences. Jonathan's arrogant ex-girlfriend Roxie (Carole Davis) and president B.J. Wert (Steve Vinovich), both of rival department store Illustra, learn about it as well. It is revealed that Richards is a corporate spy for Wert. At their board meeting, Richards wants to fire Jonathan, who is showing off with the window displays. In contrast, the board members promote Jonathan to visual merchandising.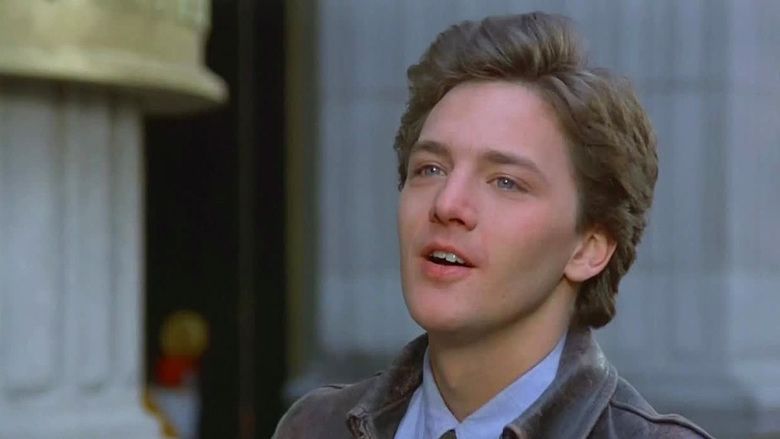 Emmy and Jonathan's relationship thrives over the following week. Every night, she helps him to create window displays which dazzle everyone at Prince & Company. As a result, Claire promotes Jonathan to a vice presidency.
As the window designs are bringing a tremendous amount of customers and profit for Prince & Company, people from Illustra plan to steal Emmy—not knowing that she is alive—and put her on display at Illustra. The next day, Roxie offers Jonathan work at Illustra, but is refused as he and Emmy are in love.
Felix and Richards, both recently fired, break into Prince & Company and search for Emmy. The next morning, Hollywood and Jonathan discover Emmy and other mannequins missing. Jonathan suspects Illustra and goes there, where he confronts Wert, who is dismissive regarding the stolen property. Roxie storms out of the office, swearing that Jonathan will never see Emmy ever again. Jonathan chases Roxie while being pursued by a dozen security guards. Hollywood bombards the guards with water from a fire hose as Roxie loads Emmy along with the other mannequins into a trash compactor. When Jonathan rescues Emmy, she comes to life, and stays human in front of other people for the first time.
Felix and his fellow guards rush in, followed by Wert, who attempts to have Jonathan arrested for trespassing. Claire arrives, accusing Richards and Felix of breaking and entering, grand theft and kidnapping Emmy and Wert for conspiracy. Those three are arrested instead and hauled away. Wert fires Roxie as he is being dragged out.
Emmy and Jonathan are married in the shop window of Prince & Company, with Claire as a bridesmaid, and with Hollywood as best man.
Andrew McCarthy as Jonathan Switcher
Kim Cattrall as Ema "Emmy" Heshire
Estelle Getty as Mrs. Claire Timkin
James Spader as Mr. Richards
G. W. Bailey as Captain Felix Maxwell
Meshach Taylor as Hollywood Montrose
Carole Davis as Roxie Shield
Steve Vinovich as B.J. Wert
Christopher Maher as Armand
The idea for the film came when director Michael Gottlieb was walking down Fifth Avenue and thought he saw a mannequin move in the window of Bergdorf Goodman. Others observe the similarities to the plot of the 1948 film One Touch of Venus.
The film was made based on the marketing principles of noted Hollywood market researcher Joseph Farrell, who served as an executive producer. The film was specifically designed to appeal to target demographics. McCarthy, though not a star, was cast after tests of his films showed that he strongly appealed to girls, the target audience.
The producers contacted various state film commissions across America looking for an elegant center city department store in which to shoot the movie. They visited stores across the country before settling on John Wanamaker's in Philadelphia (now Macy's Center City). The store was given the name Prince and Company for the film. Interior filming at Wanamaker's took about three weeks, with shooting usually beginning around 9 pm and going until 6 am the next day.
Additional scenes were filmed in the formal gardens behind The Hotel Hershey. Scenes taking place at the fictitious department store Illustra were filmed at the Boscov's department store (previously an E. J. Korvette that was taken over by Boscov's in 1985 after the Korvette's chain went out of business) in the former Camp Hill Mall (now Camp Hill Shopping Center) near Harrisburg, Pennsylvania.
Philadelphia mayor W. Wilson Goode estimated the film injected $3 million into the city.
Prior to the start of filming, Cattrall spent six weeks posing for a Santa Monica sculptor, who captured her likeness. Six mannequins, each with a different expression, were made.
Cattrall later recalled, "There's no way to play a mannequin except if you want to sit there as a dummy... I did a lot of body-building because I wanted to be as streamlined as possible. I wanted to match the mannequins as closely as I could."
The actress later said that doing the film made her feel "grown up":
I've become more of a leading lady instead of, like, the girl... All the other movies that I've done I played the girl, and the plot was around the guy. I've never had anybody to do special lighting for me, or find out what clothes look good on me, or what camera angles are best for me... In this movie, I learned a lot from it. It's almost like learning old Hollywood techniques... I've always been sort of a tomboy. I feel great being a girl, wearing a dress.
The film had its premiere in Philadelphia.
The film grossed over $42 million on a $6 million budget. The film debuted at No. 1 surpassing Over the Top.
Mannequin currently holds a 22% approval rating on Rotten Tomatoes. It has since become a cult classic. It was savaged by Leonard Maltin, who called it "absolute rock-bottom fare, dispiriting for anyone who remembers what movie comedy should be." Moreover, the film received "Two Thumbs Down" on Siskel & Ebert at The Movies. In his print review, Roger Ebert awarded it a half star, deeming it "dead" and full of clichés.
Rita Kempley of The Washington Post called the film "made by, for, and about dummies." Janet Maslin of The New York Times puts the blame on the writer/director; "as co-written and directed by Michael Gottlieb, Mannequin is a state-of-the-art showcase of perfunctory technique."
Dan McQuade, writing in the online version of Philadelphia Magazine, in a nod to the movie's use of Philadelphia as a setting, after panning the film itself declared, "The message of Mannequin, clumsy as it is, is that the greatest place and time in recorded history is 1980s Philadelphia...Truly, this is the most uplifting film ever made about the city."
In 1991, a sequel called Mannequin Two: On the Move was released and was directed by Stewart Raffill. The film was dubbed as "one of the worst follow-ups ever made."
An Indian remake of the film titled Prem Shakti (Love Power) was released in 1994, starring Govinda and Karisma Kapoor.
Mannequin was released on VHS and digital stereo LaserDisc format in September 1987 by Cannon films through Media Home Entertainment. The film was released on DVD by MGM Home Entertainment on October 7, 2004, in a widescreen Region 1 DVD, and was later re-released to DVD on January 11, 2011, in a new double bill edition with Mannequin Two: On the Move as the second disc. Mannequin was released on Blu-ray for the first time by Olive Films (under license from MGM) on September 22, 2015.