Residence

California




Parents

Joseph Raffill




Role

Screenwriter





Name

Stewart Raffill




Occupation

Writer, director




TV shows

Tarzan







Notable work

Napoleon and SamanthaThe Philadelphia ExperimentMac and MeLost in AfricaThe New Swiss Family RobinsonA Month of SundaysStanding Ovation




Spouse(s)

Producer Diane Kirman (1993)




Movies

Survival Island, Mac and Me, The Philadelphia Experiment, Mannequin Two: On the Move, The Ice Pirates




Similar People

Robert Logan, Gary Brockette, Bobby Di Cicco, Juan Pablo Di Pace, Heather Rattray
Interview with writer director stewart raffill for standing ovation
Stewart Raffill is a British screenwriter and film director.
Contents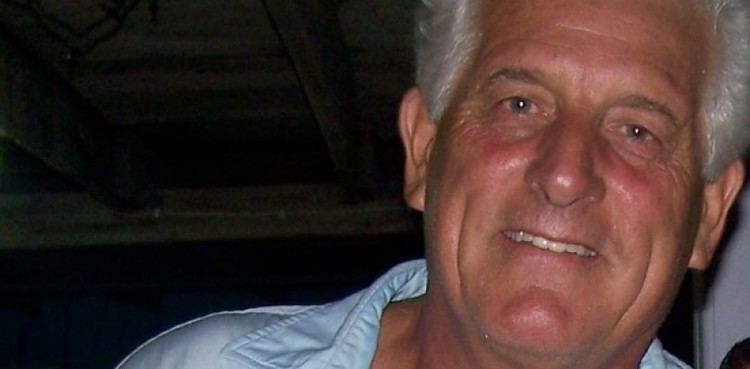 Geekscape s william bibbiani interviews director stewart raffill
Career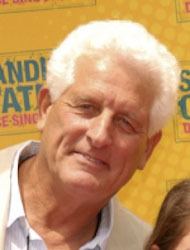 Raffill's The Philadelphia Experiment won the "Best Film" award of the 1985 Fantafestival. While You Were Waiting won the Silver Award in the Short Dramatic category of the 2002 Atlantic City Film Festival. In 2009, he directed and wrote a musical called Standing Ovation. 'Walt Disney's Napoleon and Samantha was the only picture honored this month by So. California Motion Picture Council and that film was awarded four certificates by Council President Elayne Blythe. Called a 'picture of outstanding merit,' the film was honored at Walt Disney Studios "with producer Winston Hibleer, director Bernard McEveety and Scripter Stewart Raffill and composer Buddy Baker receiving awards."
Raffill immigrated to the United States from England and has an award winning record in writing and directing. His first film, Napoleon and Samantha was made for Disney Studios and starred Michael Douglas and the then unknown actress Jodie Foster. Raffill's lion, Major, was the inspiration for his writing this film.
Raffill's love for wildlife and nature continues to be seen in his film Snow Tigers (aka When The North Wind Blows). Tembatoo, from the United Kingdom, says "if it were possible to award a 10+ … this would be the one film I would choose. As a wildlife film it is superb. As a film about the relationship between man and nature it surpasses anything screened before or since."
Kevin Thomas reported in the Los Angeles Times about Raffill's film The Sea Gypsies. "The Sea Gypsies (citywide) is another fine family film from writer-director Stewart Raffill and actor Robert Logan, whose previous collaborations have been The Adventures of the Wilderness Family and Across the Great Divide. A skillful and imaginative film-maker, Raffill has lifted the nature film above the travel reel of the dry travelogue while sacrificing none of the glorious scenery and wildlife characteristic of the genre."
Hege in Variety Magazine Film Review reports about The Sea Gypsies saying: "It's a superior effort in every way – credible story, effective acting, first-rate technical credits. Thomas McHugh's photography is worthy of picture postcards and Stewart Raffill's direction is expertly paced. The Raffills have worked before as producers of outdoor adventure films and as suppliers of animals for Disney productions. But their technical achievement here simply as filmmakers who know their craft and who can develop an engaging story and work with actors is also formidable. Wednesday 10 May 1978's edition of Variety Magazine lists The Sea Gypsies as number 16 on their 50 the Top-Grossing Films List.
Stewart Raffill wrote and directed the film Lost in Africa produced by Henry Percy, 11th Duke of Northumberland in an effort to raise awareness of the conservation needs in Africa.
Boxoffice reported that The Adventures of the Wilderness Family, written and directed by Raffill, continued its record breaking pace in theaters. "Every performance was a complete sellout, with people standing in line for blocks to buy tickets to screenings." Variety Magazine reported that The Adventures of the Wilderness Family opened big in Australia and set new records. Raffill's next film, Across the Great Divide broke box office records in New Zealand and Variety Magazine said in 1978 "The total gross is the highest ever recorded by any film in a week in this country."
Stewart Raffill directed and co-wrote (with Steve Feke) Mac and Me (aka MAC and Me), a 1988 American science fiction adventure film about a "Mysterious Alien Creature" (MAC). Variety Magazine Weekly Edition's headline read "Mac and Me is Making Splash in Foreign Bows." Mac & Me was first released in 1988 by Orion Pictures and a portion of the film's profits went to the Ronald McDonald Children's Charities. It received mixed reviews in the United States and shows a 0% rating on Rotten Tomatoes; calling it "a shameless rip off of Steven Spielberg's ET." In 2015, the New York Times reported on Mac and Me's release by MGM Home Entertainment, stating "it tells the story of how a stranded young extraterrestrial finds friendship with a handicapped boy in Southern California. Poor man's E.T.!" Mac and Me has earned mostly five-star customer reviews on Amazon as well as a loyal fan base. The film continues to have distribution by MGM Home Entertainment.
According to Variety Magazine, Raffill had four films on its All-Time Rental Champs list. These include: Across The Great Divide, The Adventures of the Wilderness Family, The Philadelphia Experiment and Ice Pirates.
Sheila Benson reports in the Los Angeles Times about Raffill's film High Risk and says "this unpretentious comedy-action-thriller is a far cut above the usual adventure film. It has a first-rate cast down to the smallest roles,; interesting characters, spectacular locations (Durango, Mexico, doubling for Columbia), excellent direction, and camera work. Writer-Director Raffill is best known for well-plotted, sympathetically directed family adventure films Across the Great Divide, The Adventures of the Wilderness Family." The photography by Alex Phillips Jr. is notably fine, and the film contains one spectacular stunt as memorable as Butch Cassidy leap, except this one was real. (I think.) The location and action sequences are marvelous."
Screen International reports "Experiment opens well." The Philadelphia Experiment from New World Pictures directed by Stewart Raffill has scored impressive initial box-office grosses in simultaneous openings in Germany and Hong Kong."
Raffill is a credited writer on the film Passenger 57 which was released theatrically by Warner Brothers and stars Wesley Snipes. It opened number one at the box office. In addition, LA TIMES reported "Figures released Tuesday by the A.C. Nielsen Co. showed that this 1982 action film, "Passenger 57" was the top-rated program of the night and finished sixth among the week's 89 prime-time network offerings."
As a director and writer, he has worked with Academy Award and Emmy Award winning actors that include: Michael Douglas, Anjelica Huston, Richard Harris, Jodie Foster, Jane Seymour, Bryan Brown, James Brolin, Rod Steiger, Billy Zane, Michael Madsen, Dee Wallace Stone, Michael Parè, Anthony Quinn, Denise Richards, and Paul Walker. Warner Brothers, MGM/UA, Orion, New World, Disney ABC and Twentieth Century Fox have distributed films written and directed by Raffill. He has filmed around the globe including: Africa, Canada, Thailand, The Caribbean, Mexico and numerous locations throughout the United States.
References
Stewart Raffill Wikipedia
(Text) CC BY-SA