Chinese name

劉亦菲 (traditional)

Parents

Liu Xiaoli, An Shaokang




Chinese name

刘亦菲 (simplified)

Albums

All My Words, Liu Yifei




Jyutping

Lau4 Jik6-fei1 (Cantonese)

Other name(s)

Liu Ximeizi (刘茜美子),Crystal Liu

Movies and TV shows




Similar People

Song Seung‑heon, Yang Mi, Liu Shishi, Fan Bingbing, Tiffany Tang
Liu yifei a beautiful and talented chinese actress
Liu Yifei (born 25 August 1987), birth name An Feng (安风), legal name Liu Ximeizi (刘茜美子), also known as Crystal Liu, is a Chinese actress, model and singer. Said to be one of the most beautiful Chinese actresses, Liu is widely known as "Fairy Sister" in the entertainment industry for her sweet and delicate image. In 2009, she was named as one of the New Four Dan Actresses in China.
Contents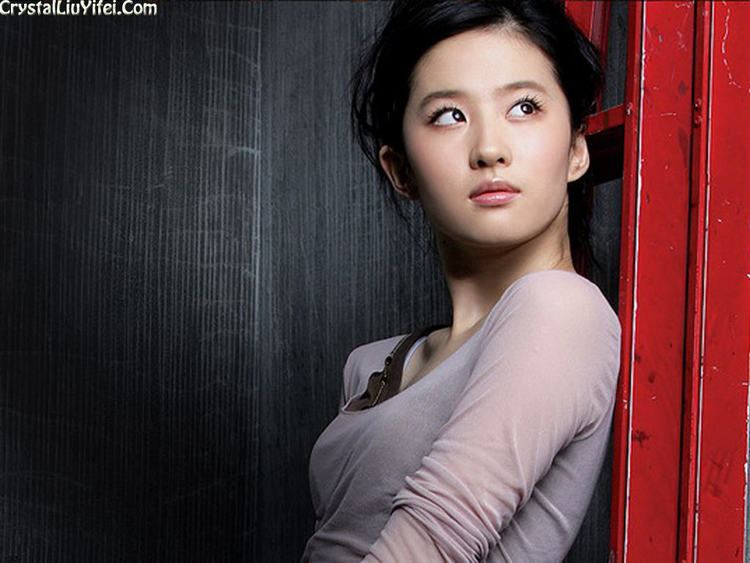 Palpitations crystal liu yifei 2006 music video
Early life
Liu was born in Tongji Hospital in Wuhan, Hubei and her birth name was "An Feng". She is an only child. Her father is An Shaokang (安少康), a 1st Secretary in the Chinese Embassy in France and a French language university professor, while her mother is Liu Xiaoli (刘晓莉), a dancer and a stage performer. Her parents divorced when she was 10 years old and she was raised solely by her mother. That same year, she adopted her mother's family name and changed her legal name to "Liu Ximeizi" and began modelling, along with training in singing, dancing and playing the piano. Her godfather is Chen Jinfei (陈金飞), the Chairman of Beijing Tongchan Investment Group (北京通产投资集团).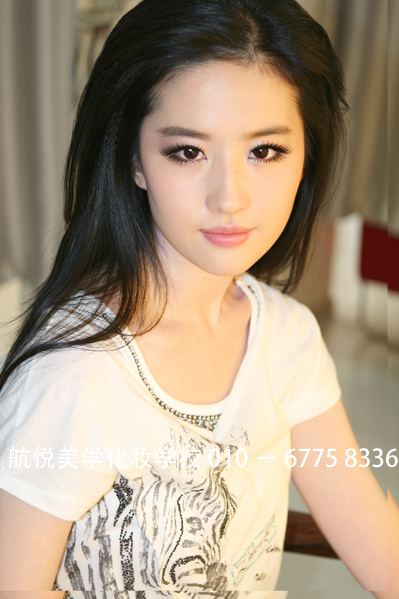 When she was 11 years old, Liu and her mother moved to New York City, where she attended Louis Pasteur Middle School 67. She returned to China in 2002 to pursue an acting career and adopted the stage name "Liu Yifei" (刘亦菲). Several weeks later, Liu was accepted into the Performance Institute of Beijing Film Academy at the age of 15, and graduated in 2006.
2003–2006: Rising popularity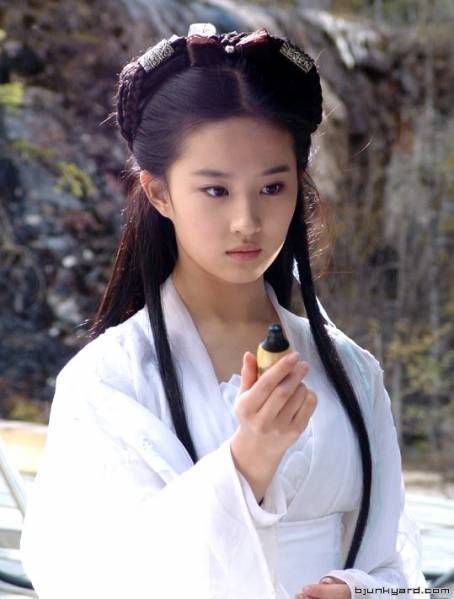 Immediately after her admittance into the Beijing Film Academy, Liu Yifei received offers to star in various television series. Her first television appearance was in The Story of a Noble Family (2003), based on Zhang Henshui's novel of the same name. The series achieved the highest ratings on CCTV, and positive reviews from audience. The same year, she was chosen by Zhang Jizhong to play Wang Yuyan in Demi-Gods and Semi-Devils, an adaptation of Louis Cha's novel of the same title. The series was broadcast in Taiwan and achieved a rating of 5.69, becoming the highest-rated mainland drama in Taiwan. Liu's role as the beautiful Wang Yuyan earned her the nickname of "Fairy Sister" by the media and fans.
Liu then starred in Chinese Paladin (2005), adapted from the action RPG The Legend of Sword and Fairy. The drama achieved extremely high ratings of 2.7, and solidified her popularity in China.
Liu was cast as the female protagonist Xiaolongnü in The Return of the Condor Heroes, based on Louis Cha's novel of the same title. Liu's casting was backed by Cha himself, who felt that she had all the necessary qualities to portray the young and innocent female protagonist. After the drama aired, Liu gained acclaim for performance. The same year, she was chosen as the "Golden Eagle Goddess" at the 6th China Golden Eagle TV Art Festival.
2008–2013: Transition to films
After achieving success in television, Liu then ventured onto the big screen. In 2008, she starred in her first Hollywood production The Forbidden Kingdom. She played Golden Sparrow, an orphan seeking revenge against her parents' killer. Thereafter, she starred in romantic-comedy Love in Disguise (2010) opposite Taiwanese singer-actor Wang Leehom and Wilson Yip's A Chinese Ghost Story (2011) with Louis Koo.
She then starred in White Vengeance (2011), a historical epic based on the well-known legend of Liu Bang and Xiang Yu of the Qin Dynasty. The same year, she was cast as Wu Qing (Emotionless) in Gordon Chan's wuxia film The Four, adapted from Woon Swee Oan's novel series The Four Great Constables.
Liu won her first major acting award in her 11-year career, the Best Actress award at the 5th Macau International Movie Festival, for her role as Lingju in The Assassins (2012).
2014–present: International collaborations
Liu collaborated with Korean actor-singer Rain for the 2014 film For Love or Money, based on Hong Kong novelist Amy Cheung's 2006 novel of the same name. Though it did reasonably well at the box office, the film was criticized for its storyline and production. She then starred in the American-Chinese action film Outcast (2014) directed by Nick Powell, alongside Nicolas Cage and Hayden Christensen.
Liu starred in another Chinese-South Korean co-production, The Third Way of Love (2015), a romance melodrama co-starring Song Seung-heon. Her performance in the film led to her win for the Most Anticipated Actress award at the 16th Chinese Film Media Awards. The same year, she was named the first Chinese ambassador of Dior Prestige and became the global ambassador of Tissot.
Liu then starred in Night Peacock (2016), a Chinese-France co-production directed by Dai Sijie. The film was awarded first prize under the Special Chinese Film category at the 40th Montreal World Film Festival, and Liu was nominated as Best Actress. She then starred alongside Kris Wu in romance film Never Gone.
In 2017, Liu starred alongside Yang Yang in romantic fantasy film Once Upon a Time by award-winning director Anthony LaMolinara and Zhao Xiaoding. She also starred in the historical film The Chinese Widow directed by Bille August. The film premiered at the Shanghai International Film Festival as the opening film, and Liu was nominated as Best Actress.
Liu has been cast alongside Samuel L. Jackson in the American-Chinese science fiction film Inversion, directed by Peter Segal.
Music career
Liu Yifei signed with Sony Music Entertainment Japan in 2005. She released her first Japanese single "Mayonaka no Door" with Sony Music on July 19, 2006. Her debut album Liu Yifei was released the next month in various parts of Asia such as mainland China, Taiwan, Hong Kong and throughout Southeast Asia, featuring a diverse music repertoire including rap and soft rock. In the same year, Liu also released her Japanese album in which the single, "Mayonaka no Doa" was chosen to be the theme for an animation series Demashita! Powerpuff Girls Z by Tokyo TV.
Filmography
Actress
-
The Love of Hypnosis (TV Mini Series)
as
Lu Mansheng
2023
Meet Yourself (TV Series)
as
Xu Hongdou
2022
A Dream of Splendor (TV Series)
as
Zhao Pan'er
- Episode #1.1 (2022) - Zhao Pan'er
2019
Adidas - 2020 CNY (Short)(as Crystal Liu)
2017
Hanson and the Beast
as
Bai, Xianchu
2017
Once Upon A Time
as
Bai Qian' / 'Si Yin' / 'Su Su'
2017
In Harm's Way
as
Ying (as Crystal Liu)
2017
The Other Side of the Lake the Purple Girl: Episode V - Battle in the Sky
as
Stephanie (as Crystal Liu)
2016
Never Gone
as
Su Yunjin (as Crystal Liu)
2015
Women on the Breadfruit Tree (TV Series)
as
Shen Guang Hui
2015
The Third Way of Love
as
Zou Yu
2015
The World of Love (TV Series)
as
Du Si Yu
2014
For Love or Money
as
Xing Lu
2014
The Four 3
as
Shong Yayu (Emotionless)
2013
The Four 2
as
Shong Yayu (Emotionless) (as Liu Yi Fei)
2012
The Assassins
as
Diao Chan (as Liu Yi Fei)
2012
The Four
as
Shong Yayu (Emotionless) (as Liu Yi Fei)
2011
A Chinese Ghost Story
as
Nie Xiaoqian (as Yi Fei Liu)
2010
Love in Disguise
as
Song Xiaoqing
2008
The Forbidden Kingdom
as
Golden Sparrow / Chinatown Girl
2006
The Return of the Condor Heroes (TV Series)
as
Xiaolongnü
2005
Chinese Paladin (TV Series)
as
Zhao Ling'er
2005
Silver Age (TV Series)
2004
Wu yue zhi lian
as
Zhao Xuan (as Crystal Liu)
2003
Demi-Gods and Semi-Devils (TV Series)
as
Wang Yu Yan
2002
The Story of a Noble Family (TV Series)
as
Bai Xiuzhu
Soundtrack
2020
Mulan (performer: "Reflection (Mandarin)")
2017
Once Upon A Time (performer: "Three Lifetimes, Ten Miles of Peach Blossoms")
2016
Never Gone (performer: " Still here ")
Self
2020
Hollywood First Look (TV Series)
as
Self
- Episode #2.78 (2020) - Self
- Episode #2.71 (2020) - Self
2020
Made in Hollywood (TV Series)
as
Self
- Mulan/Love, Guaranteed/Still Here (2020) - Self
2020
Hollywood Insider (TV Series)
as
Self
- Rendezvous at Premiere of 'Mulan' (2020) - Self
- Full Commentary & Reactions from Stars on 'Mulan' (2020) - Self
- In Conversation with Yifei Liu on 'Mulan' (2020) - Self
- Red Carpet Revelations with Yifei Liu on 'Mulan' (2020) - Self
- Come Behind the Scenes of 'Mulan' (2020) - Self
2020
Entertainment Tonight (TV Series)
as
Self
- ET's Property Brothers Takeover! (2020) - Self
- Episode #39.157 (2020) - Self
2016
Yang Yang's 25th Birthday Party (TV Special)
as
Self - Guest
2015
The Other Side of the Lake the Purple Girl: Episode IV-the New Visitor (Documentary)
as
Stephanie (as Crystal Liu)
2008
Dangerous Beauty: The Women of 'The Forbidden Kingdom' (Video short)
as
Self
Archive Footage
2020
Entertainment Tonight (TV Series)
as
Self
- Episode #39.310 (2020) - Self
- Hollywood Sequels and Spin-Offs! (2020) - Self
- How-To Special (2020) - Self
- Episode #39.162 (2020) - Self
2019
Sleepy Waffles: Trailer Reactions (TV Series)
as
Mulan
- Disney's Mulan - Official Teaser Reaction! (2019) - Mulan
References
Liu Yifei Wikipedia
(Text) CC BY-SA