Outcast is a 2014 American-Chinese-Canadian action film, directed by Nick Powell in his directorial debut and written by James Dormer. It stars Nicolas Cage, Hayden Christensen, Liu Yifei, Ji Ke Jun Yi, and Andy On.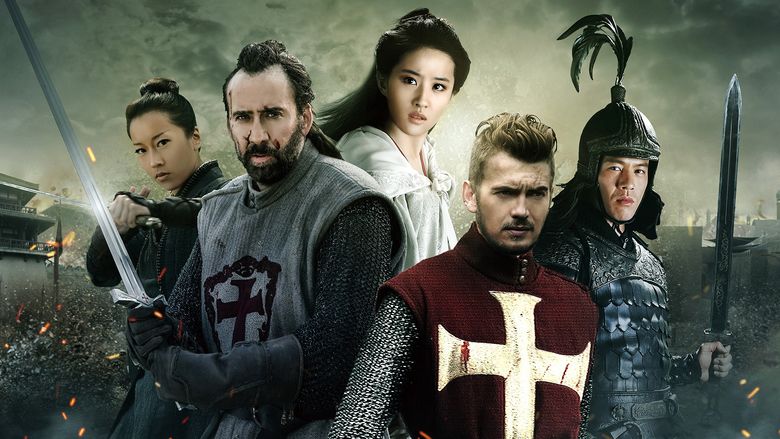 The film was slated for release on September 26, 2014 in China, but was postponed to April 3, 2015. The film received negative reviews from critics.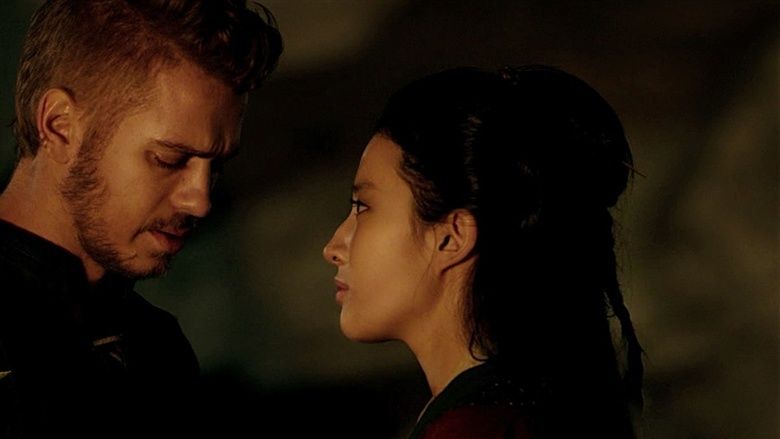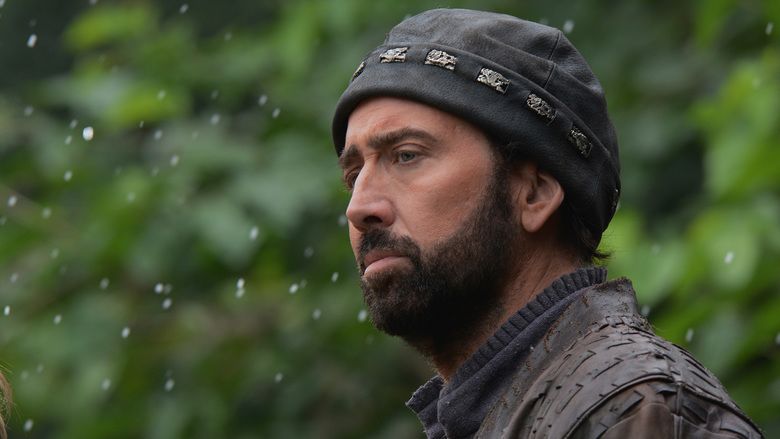 Young prince Zhao and his sister Lian find themselves on the run from their father's forces when their father, the king, is murdered by their older brother, Shing. They hire the reluctant aid of opium-addicted Jacob (Hayden Christensen), a war-weary Crusader who quickly finds himself bonding with the pair. Jacob must overcome his own personal demons and seek the assistance of his mentor, Gallain (Nicolas Cage), who is now a bandit leader known throughout China as The White Ghost. Reunited, the pair must overcome the sadistic Shing and his forces long enough to ensure that Zhao returns to his rightful place on the throne.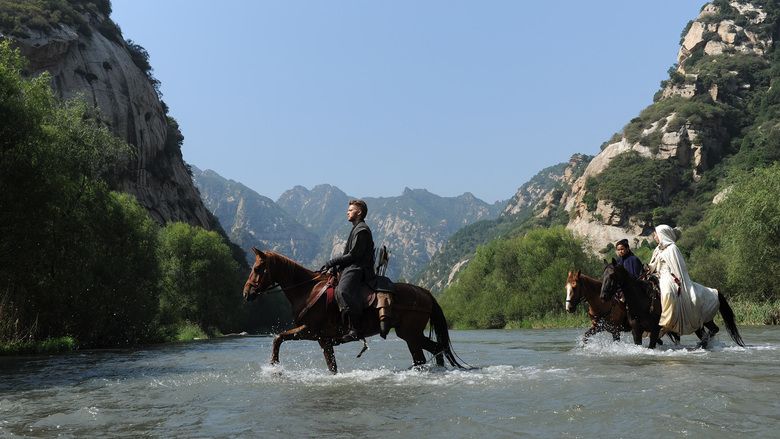 Hayden Christensen as Jacob
Nicolas Cage as Gallain
Liu Yifei as Lian
Ji Ke Jun Yi as Mei
Andy On as Shing
Anoja Dias Bolt as Anika
Byron Lawson as Captain Peng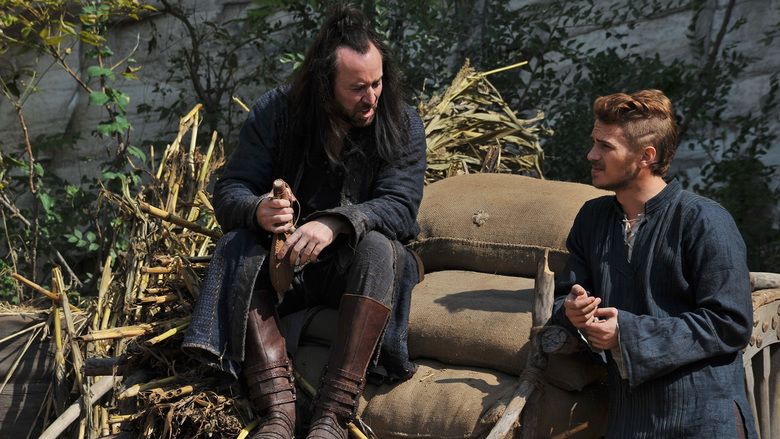 In 2013, the film was officially announced on the Arclight films website.
Principal photography started in April 2014 in the Yunnan province of China.
In July, the official poster was released on the Arclight films website and Hayden Christensen Fan site.
The film did not receive a theatrical release in the United States, but earned $3,860,000 in China and $979,761 in other territories for a worldwide total of $4,839,761.
Outcast received unfavorable reviews from most critics. Rotten Tomatoes reports that 5% of 18 reviews were positive, with an average rating of 3.3/10. On Metacritic, the film has a 33 out of 100 rating based on 7 critics, indicating "generally unfavorable reviews". Glenn Kenny of RogerEbert.com centered his review on the performances, primarily that of Nicolas Cage. Of it, he said it marked a career shift from Cage's "entertainingly eccentric phase" into his "genuinely befuddling and perhaps sad phase", and noted his "peculiar (of course)", "near-British accent"; he also criticized Hayden Christensen's performance as "lifeless". Jeanette Catsoulis of The New York Times called the movie a "loony", "wannabe epic rattling with swords and clichés". She chiefly criticized the "barnacle-encrusted plot" as being "dumbed down to the studs", along with the performance of Christensen, while praising photography and "surprisingly classy" battle scenes. Gary Goldstein of the Los Angeles Times had kinder words to say, calling the movie "visually arresting, smartly paced, well-edited", but otherwise "unremarkable". He said the film may best be remembered for Cage's "warrior coif", saying it was "perhaps his most unflattering movie hairdo yet — and that's saying a lot" and that Cage could "pinch-hit for Gene Simmons at a KISS concert".
On April 15, 2014, producer Jeremy Bolt announced plans for a sequel.