5.7

/

10

Alchetron

7

Rate This






Directed by

K. S. Ravikumar

Starring

SudeepNithya Menen

Initial release

11 August 2016

Box office

250 million INR




Produced by

Rockline VenkateshM. B. Babu

Cast
Kotigobba 2 saaluthillave kannada hd video song 2016 kiccha sudeep nithya menen
Kotigobba 2 (English: One in a crore - 2) is a 2016 Indian Kannada-language action film directed by K. S. Ravikumar. The film was produced by Rockline Venkatesh and M. Babu in both Kannada and Tamil languages simultaneously; the latter as Mudinja Ivana Pudi. Despite its title, the film is not a sequel to Kotigobba (2001). The film features Kichcha Sudeep and Nithya Menen in the lead roles. Both versions of the film released on 12 August 2016 coinciding with the 2016 Varalakshmi Vrata. Now the film is being dubbed into Telugu as Kotikokkadu (English: One in a crore). The Telugu version of this film will be presented by Lagadapati Srinivas.
Contents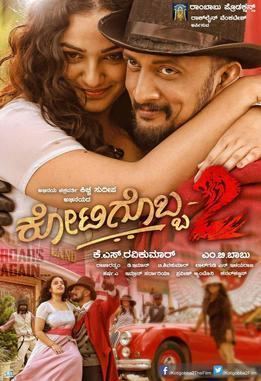 Kotigobba 2 teaser kannada movie trailer 2016 kiccha sudeep nithya menen d imaan
Plot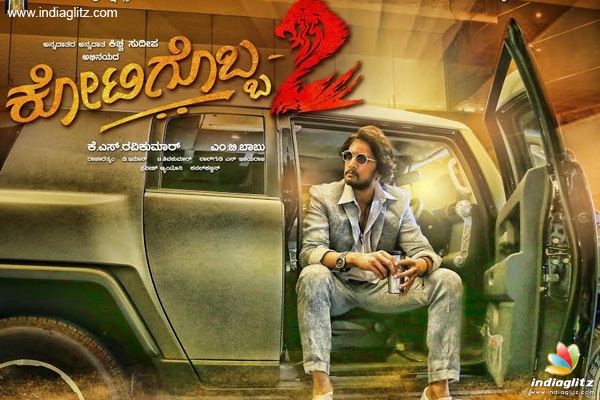 Kotigobba 2 is about one person donning the dual shades of good and bad. Satya (Sudeep) is a mild-natured, small-time youngster running a real estate agency, led by thumb by authoritative Shubha (Nithya Menen). Satya leads another life as Shiva (Sudeep), a burglar who loots the huge unaccounted money stocked by filthy rich businessmen. His purpose is to realise his father's dream of becoming a billionaire, riding a Mercedes Benz car and leading a posh life. He manages to convince the cops and those around him that those crimes are the handiwork of his look-alike ruffian twin Shiva. However, the two businessmen (Mukesh Towari and Sharath Lohitashwa) he robbed from, and ACP Kishore (P. Ravi Shankar), a corrupt cop who tries to use this as an opportunity to make money, are keen on nailing him. Meanwhile, Satya falls in love with Shubha who is an upright and brave girl. The police needs to nab the burglar. Satya himself launches a complaint that it is his brother Shiva who does all the crimes. Kishore does not believe the existence of two people and suspects the hero and villain to be one, but he does not have the evidence to prove his claim. At the end Satya proves that he is Kotigobba.
Cast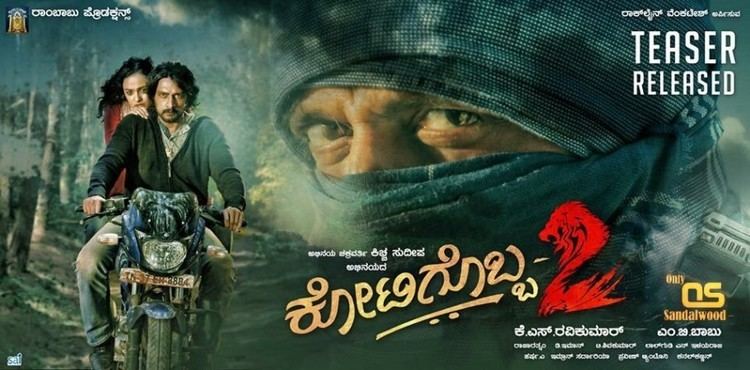 Sudeep as Satya/Shiva
Nithya Menen as Subha
Ravi Shankar as ACP Kishore
Nassar as commissioner Sharath Chandra
Prakash Rai as satya's father
K.S. Ravikumar in a Special Appearance
Mukesh Tiwari as rich businessman 1
Sharath Lohitashwa rich businessman 2
Avinash as land owner.
Sathish as sathish
Delhi Ganesh as owner of orphanage
Ajay Rathnam as police officer
Chikkanna As a friend of Satya
Devraj
C. Ranganathan
Achyuth Kumar as subha's brother
Latha Rao as subha's sister in law.
Music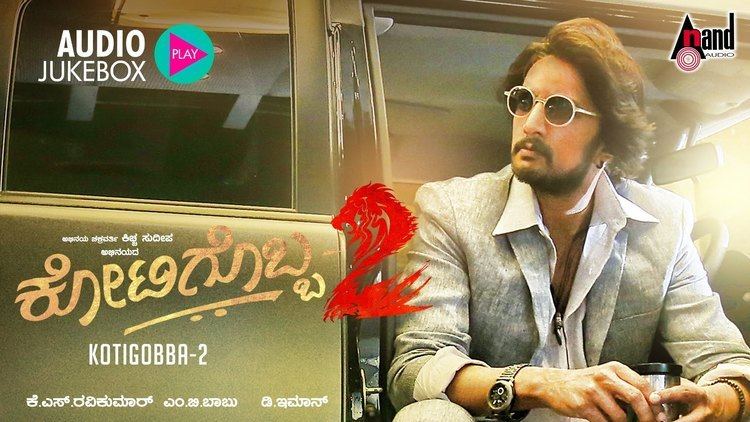 D. Imman has scored the soundtrack and score for the film. It is reported that actors Sudeep and Nithya Menen have lend their voices for a song written by V. Nagendra Prasad. The audio was officially released on 5 August 2016 and Anand Audio has procured the music rights of the film.
Release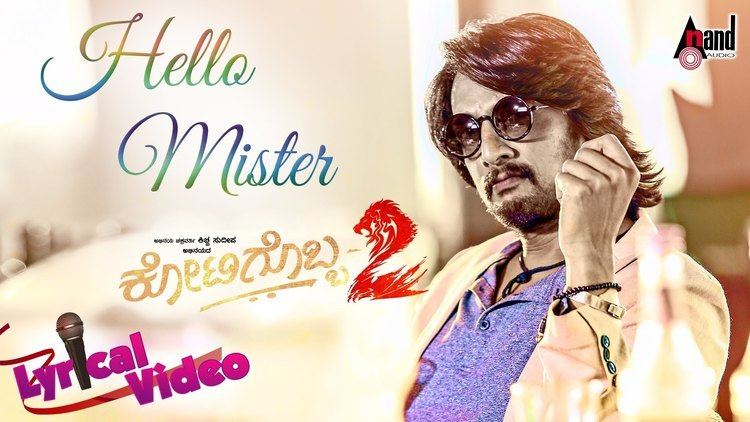 Kotigobba 2 was released on 12 August 2016. The distribution rights of the movie was sold for 16 Crores and this was the highest for any Kannada movie.
Critical reception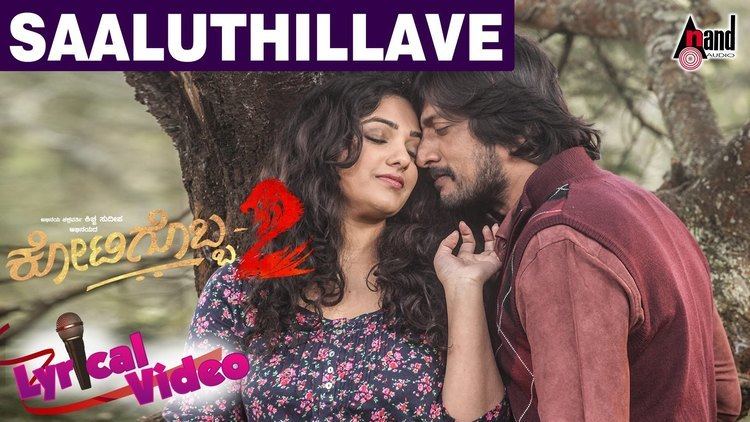 Shyam Prasad S of Bangalore Mirror rated the film 3.5 stars out of 5, writing, "This film will satisfy those looking to get entertained and keep a tab on getting back their money's worth." The reviewer described the second half of the film as slow and noted that the film "does not test Sudeep's acting capabilities and only draws on his image and popularity." Sunayana Suresh of The Times of India rated the film with 3.5/5 stars and stated, "Kotigobba 2 makes no bones of being the typical commercial entertainer, replete with multiple comedy tracks, romance, action and songs, with a soppy father-son sentiment track as a bonus." Shashiprasad SM of Deccan Chronicle gave the film 3.5 out of 5 stars and wrote, "Kotigobba 2 is a guaranteed fun filled experience, and is a must for Kiccha fans."
Songs
1EssaalaamaVijay Prakash4:18
2PothavillayeShreya Ghoshal - Sakthi Amaran4:10
3Laama LaamaShashaa Tirupati - Jithin Raj4:24

References
Kotigobba 2 Wikipedia
(Text) CC BY-SA