Full Name

Sahaya Sheelan




Relatives

Layendra (brother)




Spouse

Saleena (m. 1993)




Nationality

Indian


Website

Personal website




Siblings

Layendra, Usha Kokila





Other names

Sadhu maharaj




Name

Sadhu Kokila




Children

Suraag, Srujan




Years active

1992–present




Role

Actor




Parents

Natesh, Mangala







Born

24 March 1966 (age 57) , (

1966-03-24

)

Bengaluru




Occupation

Actor, film director, music director,comedian





Similar

Jaggesh, Ganesh (actor), Rangayana Raghu
Sadhu kokila lifestyle biography cars house net worth celeb lifestyle
Sahaya Sheelan Shadrach (born 24 March 1966) known by his screen name Sadhu Kokila, is an Indian musician, actor, film director and producer, and an occasional screenwriter and lyricist who works in Kannada cinema. Having trained in music at a young age, he is today considered one of India's fastest musical keyboard players. He began his career as a composer before taking to acting in films, appearing mostly in comic roles. He has also directed ten Kannada films, the notable one being Raktha Kanneeru (2003).
Contents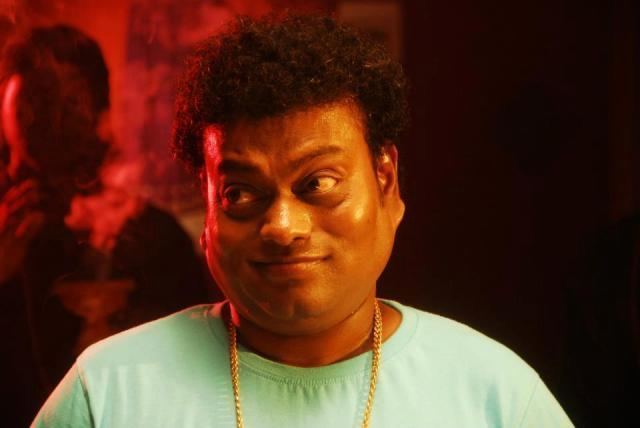 As a composer, he is a two-time recipient of the Karnataka State Film Award for Best Music Director, which he won for Rakshasa (2005) and Inthi Ninna Preethiya (2008). As an actor, he has received multiple nominations and awards in the category of Best Comedian in the South Indian International Movie Awards.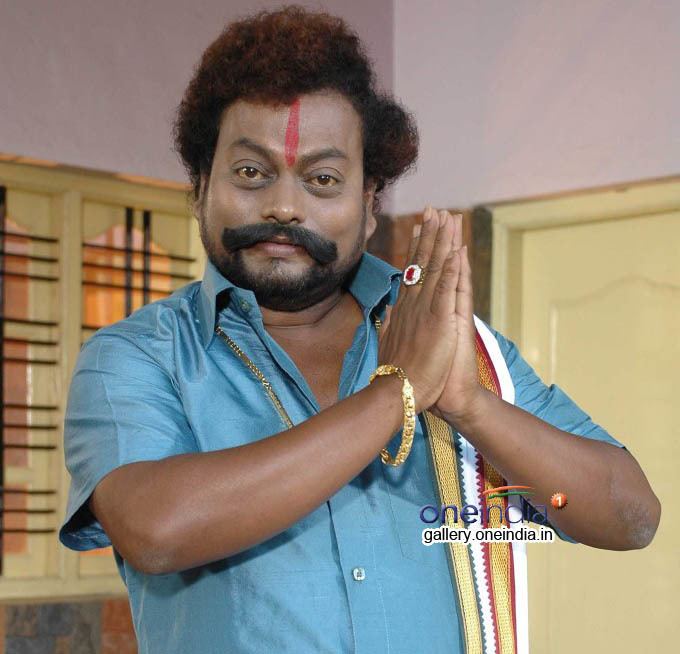 Sadhu kokila comedy sadhu s killing doctor comedy vaali kannada movie kiccha sudeep
Early life and career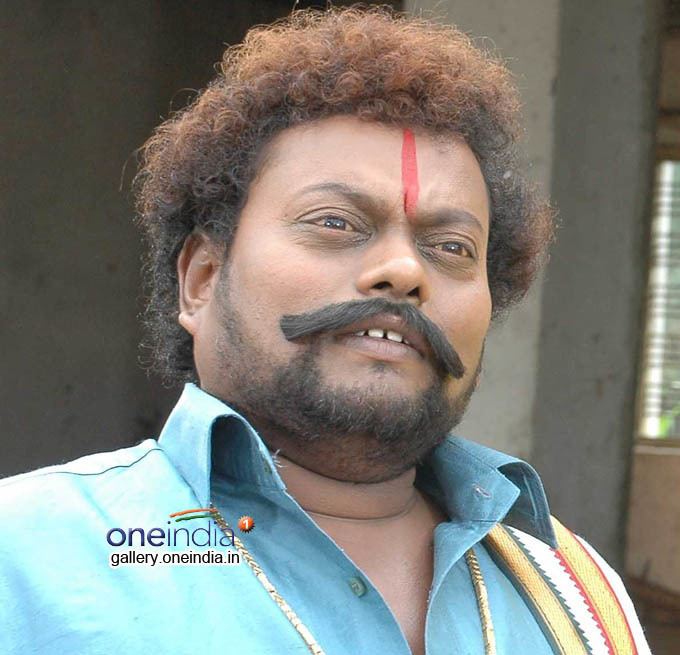 Sadhu Kokila was born as Sahaya Sheelan on 24 March 1966 into a Christian family of Natesh and Mangala in Bangalore in the Indian State of Mysore (now Karnataka). He was born to a family of musicians with father being a violinist in a music band of Karnataka Police Department, his mother and sister being playback singers. Sadhu Kokila's brother Layendra is also an actor. Kokila studied in St. Joseph's Indian High School, Bangalore. He was given the stage name Sadhu Kokila by Upendra, He is the best comedian in Kannada film industry, the music director of Sheelan's debut film Shhh!.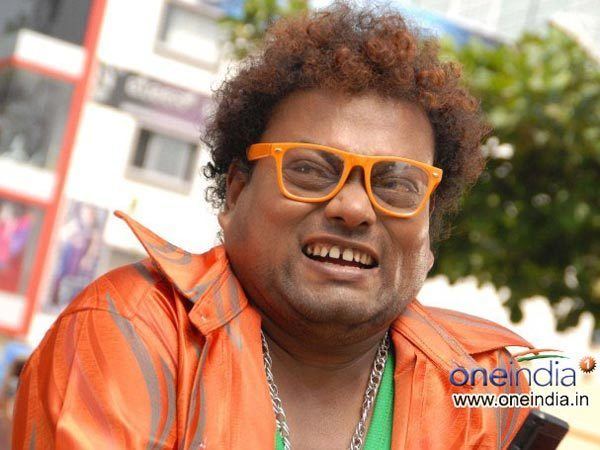 Kokila began his career as a musician after he was taken to musician Kasturi Shankar by his brother. He is also one of the fastest keyboard players in India.
Personal life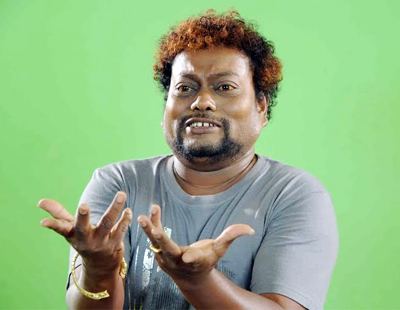 Kokila married Saleena in 1993. They have two children together, Suraag and Srujan.
Awards and nominations
2004–05: Best Music Director: Rakshasa
2007–08: Best Music Director: Inthi Ninna Preethiya
2011: Best Comedian: Hudugaru
2012: Best Comedian: Yaare Koogadali
2014: nominated, Best Comedian: Googly
2015: nominated, Best Comedian: Mr. and Mrs. Ramachari
2016: nominated, Best Comedian: Ram-Leela
2016: Best Performance In A Comic Role: Mr. and Mrs. Ramachari
Filmography
Actor
-
Night Curfew (pre-production)
as
Sadhu
-
Golmaal (post-production)
as
Don Maamu
2023
Love Birds
as
Sadhu Belliyeppa
2022
Vasanthi Nalidaga
as
Sadhu
2022
Lucky Man
as
God Assistant
2022
Avatara Purusha: Part 1
2022
Yellow Board
as
GodFather
2021
Sakath
as
Baalu's Caretaker
2021
Premam Poojyam
as
Comedian
2021
Yuvarathnaa
as
Kokila Raman
2020
India vs England
as
Gosumbe
2019
Mane Maratakkide
as
Raghava
2019
Adhyaksha In America
as
Gimmy
2019
Londonalli Lambodhara
2019
Yada Yada Hi Dharmasya
2019
Yajamana
as
Captain Jaganmohan
2019
Natasaarvabhowma
as
Namadev
2018
Life Jothe Ondu Selfie
as
John
2018
Onthara Bannagalu
as
Sadhu Maharaj
2018
Johnny Johnny Yes Papa
as
Doctor
2017
Anjaniputra
as
Servant at Viraj's house
2017
Upendra Matte Baa
as
Atmananda
2017
Bangara s/o Bangarada Manushya
as
Snake Sadhu
2017
Raajakumara
as
Anthony Gonsalves
2016
Naanu Mattu Varalakshmi
2016
Sundaranga Jaana
as
Comedian
2016
Kotigobba 2
as
Land Buyer #2
2016
Maduveya Mamatheya Kareyole
2016
Kathe Chitrakathe Nirdeshana Puttanna
2015
Cigarette Sedbedi Preethi Madbedi
2015
First Rank Raju
as
Shani Kapoor
2015
Mana Mechhida Bangaru
2015
Mr. Airavata
as
Police Constable Bahubali
2015
Aatagara
as
Sadhu Maharaj
2015
Bullet Basya
as
Basya's father
2015
Siddhartha
as
Special Appearance
2015
Khushi Khushiyagi
as
Sadhu
2014
Mr. And Mrs. Ramchari
as
Manche Gowda
2014
Naanu Hemanth Avalu Sevanthi
2014
Maanikya
as
Veera Prathapa Simha
2013
Dirty Picture: Silk Sakkath Maga
2013
Bachchan
as
Jewellery Store's Staff
2012
Samsaaradalli Golmaal
2012
Lucky
as
'Outstanding' Sadhu
2011
Rama Rama Raghu Rama
as
Raghavendra
2011
Johny Mera Naam Preethi Mera Kaam
as
Dr. Halappa
2011
Sanju Weds Geetha
as
Prisoner
2011
Rangappa Hogbitna
as
Comedian
2010
Hendtheer Darbar
as
Peter
2010
Thipparalliya Tharlegalu
2009
Male Barali Manju Irali
2009
Kannadadda Kiran Bedi
2008
Masth Majaa Maadi
as
Bond DK
2008
Kodagana Koli Nungitha
2008
Kaamannana Makkalu
as
Huliraya
2008
Prarambha (Short)
as
Gunda
2007
Hetthare Hennane Herabeku
2007
Anatharu
as
Film director
2006
Autograph Please
as
Comedian
2006
Suntaragaali
as
'Machine' Raja
2003
Meese Chiguridaga
as
Comedy
2003
Nimma Preethiya Huduga
2002
Thavarige Baa Thangi
as
Sadhu (as Sadhu)
1999
Aaha Nanna Maduveyanthe
1999
Channappa Channegowda
1998
Yamalokadalli Veerappan
1993
Shhh!
as
Special appearance
Composer
2016
Kiragoorina Gayyaligalu
2013
Myna (background music)
2012
Samsaaradalli Golmaal
2012
Edegarike (music composer)
2012
Dashamukha (background score)
2010
Kari Chirathe (music)
2010
Aithalakkadi (music composer)
2008
Kodagana Koli Nungitha
2008
Gange Baare Thunge Baare (music)
2008
Inthi Ninna Preethiya
2007
Ee Rajeev Gandhi Alla
2003
Raktha Kanneeru (music director)
2000
Swalpa Adjust Madkolli
1998
Chor Guru Chandaal Shishya
1998
Yamalokadalli Veerappan
1996
Ibbara Naduve Muddina Aata
Music Department
2020
Rudri (musician) (completed)
2012
Edegarike (playback singer)
2009
Devru (playback singer)
2009
Jaaji Mallige (playback singer)
2008
Inthi Ninna Preethiya (playback singer)
2007
Ee Rajeev Gandhi Alla (playback singer)
2001
Huccha (playback singer)
2001
Jipuna Nanna Ganda (playback singer)
2000
Jee Boomba (playback singer)
2000
Sundara Purusha (playback singer)
2000
Ticket Tickets (lyricist: Kannadan)
2000
Swalpa Adjust Madkolli (playback singer)
1999
Aaha (background music)
1999
Z (lyricist: Kannadan)
1998
Marthanda (playback singer)
1998
Bhama Satyabhama (playback singer)
1997
Central Jail (lyricist: Kannadan)
1996
Shreemathi Kalyana (playback singer)
1996
Gajanura Gandu (playback singer)
Director
2008
Gange Baare Thunge Baare
Writer
2010
Mr. Theertha (dialogue) / (screenplay)
2008
Gange Baare Thunge Baare (screenplay)
2007
Anatharu (screenplay)
2006
Suntaragaali (screenplay)
Producer
2021
Gowripurada Gayaligalu (TV Series) (producer)
Soundtrack
2012
Romeo (performer: "Belagageddu Coffee")
2001
Huccha (performer: "Namma Kichchanige")
Self
2017
Bigg Boss Kannada (TV Series)
as
Self - Guest
- Episode #5.1 (2017) - Self - Guest
References
Sadhu Kokila Wikipedia
(Text) CC BY-SA