It also became the 9th highest-grossing Telugu film of 2015 in the United States, collecting ₹2.04 crore (US$320,000).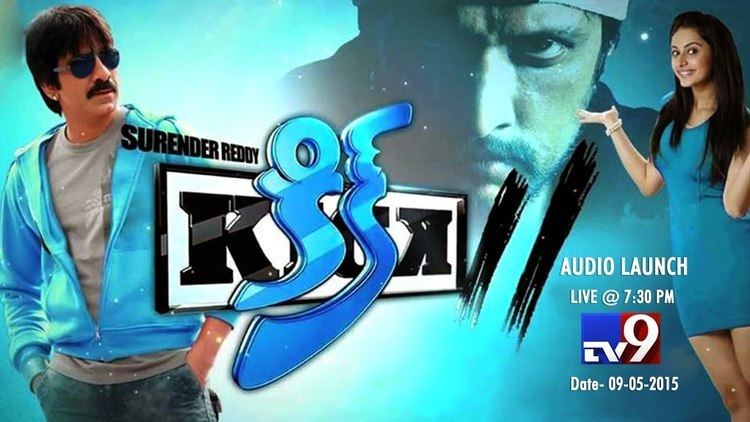 Kalyan Krishna (Shaam) comes to meet his old friend, Kalyan (Ravi Teja), who is now married to Naina (Ileana), settled in Virginia, and has become very rich but still looking for a Kick in life. When Krishna asks Kalyan about his son, Kalyan gets angry and says his son is worse than him. Robin Hood (Ravi Teja) is Kalyan's son and despite his father saying, Robin looks for "comfort" more than Kick. Robin was taken out of his mother's womb in only seven months because he felt it was uncomfortable. Robin became a doctor so that if he gets injured, he can treat himself immediately. Robin wishes to start a hospital in Hyderabad with their land, but Kalyan says that it has been grabbed by a goon, Settlement Durga (Ashish Vidyarthi). Robin arrives in India and stays in the rented house of Pandit Ravi Teja (Brahmanandam), but Pandit is continuously tortured by Robin. Robin also challenges Durga that he will get back his land without taking out a hand on him.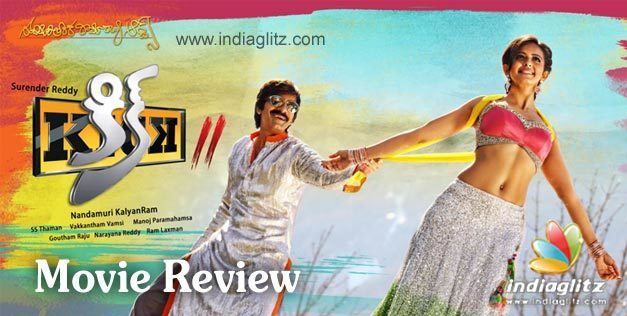 Meanwhile, in Bihar, there is a small town called Vilaspur, which is cruelly ruled over by an evil man, Solomon Singh Thakur (Ravi Kishen). The villagers expect a godsend to arrive soon to save them. Robin gets into a fight with Jatcharlla Balram (Madhu), a local politician in Hyderabad. A villager of Vilaspur, Chandan (Shekhar) witnesses this and informs his villagers about Robin. The village decides to send three of their people to Hyderabad to keep an eye on Robin and also announce the three people dead to the Thakur. Meanwhile, Robin is persuaded by a writer, Chaitra (Rakul Preet Singh), who wants to write his story.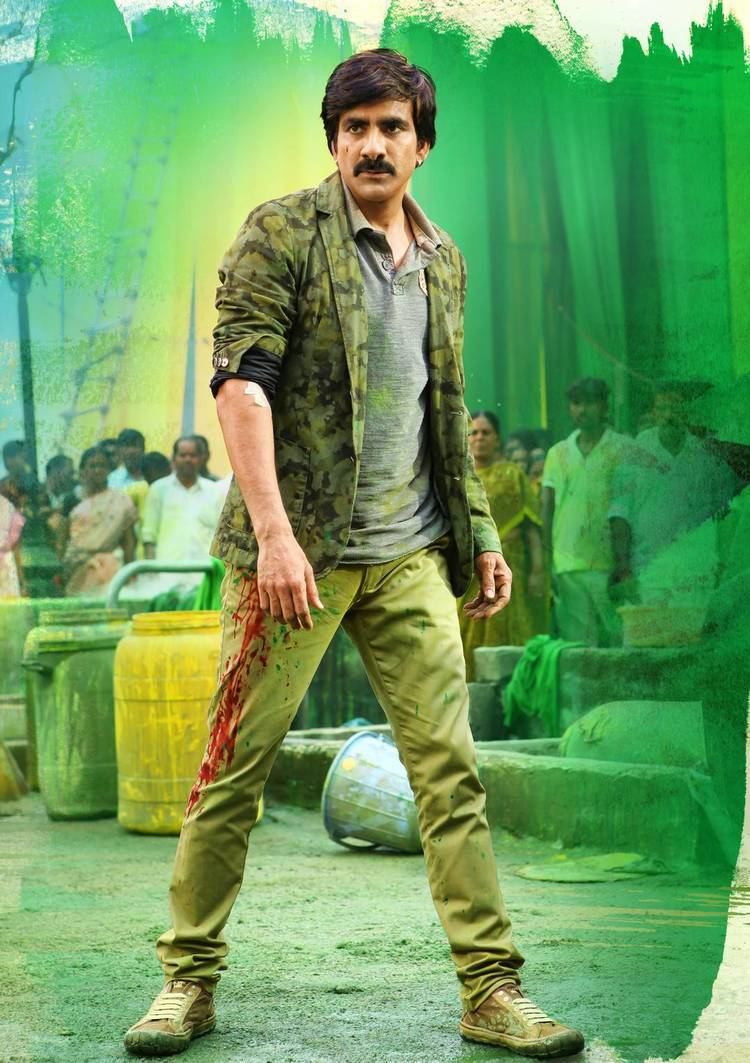 Chaitra soon falls in love with Robin, who does not reciprocate as he loves only himself. Yet, he tells her that she can treat him as her lover, and he will play along and if he manages to fall in love with her, he will stay back with her. Chaitra does all she can to impress him. Robin soon cheats Pandit and takes his houses from him and sells them. Chaitra tells him that now there is no difference between him and Durga. But Robin says that Pandit was the one who gave the land grabbing idea to Durga and this was his punishment. Using his brains, Robin soon gets his land back from Durga as well as the lands of all the other people which Durga grabbed. On the day of his departure, Robin tells Chaitra he still has no feelings for her, but tells her that she will always be his best friend. She runs away sadly, but it is now revealed that she was sent by Vilaspur villagers to get Robin to their village. At the airport, Robin realizes that he does love Chaitra and rushes back to her. She gets taken to the village suddenly and leaves for him a diary so that he knows where to come to. The village is remodeled so that it will suit for Robins "comforts". The villagers make Robin believe he has to stay there for 10 days so that he can win Chaitra. One of their own villagers, Venkatratnam (Tanikella Bharani) continuously discourages them of their ideas to beat the Thakur. Thakur's son Munna (Kabir Duhan Singh), arrives in town and kills a young girl who was the daughter of a villager. Robin beats him up after a small misunderstanding at the temple. Soon Munna begins to get scared of Robin and the Thakur kills him too. It is also revealed that Pandit Ravi Teja came to Vilaspur and became an astrologer at the Thakur's palace. Pandit reveals everything to Robin who was conned by the villagers into a battle with the Thakur. He decides to leave back to Virginia, but Venkatratnam finally advises him against it saying that trying to cheat him, the villagers actually loved him.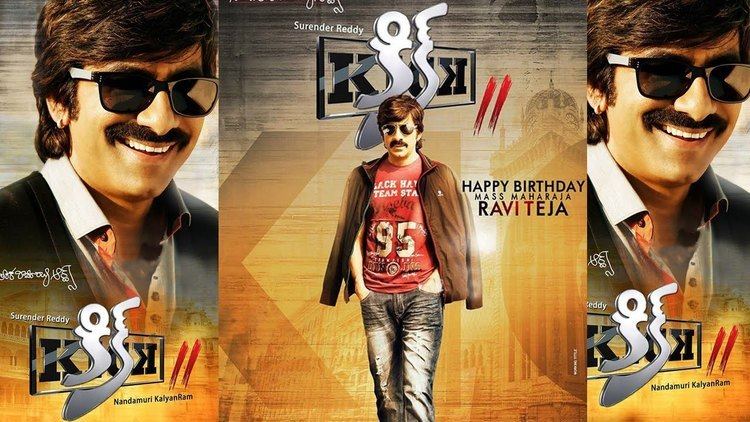 Robin realizes and goes back to Vilaspur to save the villagers. He kills all of the Thakur's henchmen using the Thakur's army itself. But he does not kill Thakur and instead tells the villagers to burn the Thakur themselves. They tie him to a pole and put kerosene on him, but drop their fire blazing wooden logs saying they know only to love and not to kill. A pigeon whose mate was shot dead by the Thakur, stands down on one of the logs which burns the pole killing the Thakur. Robin finally realizes the value of his father's "kick", and the movie ends with the announcement of "Kick 3"
Ashish Vidyarthi as Settlement Durga
Raghu Babu as Balwanth Singh Thakur
Shaam as Kalyan Krishna
Posani Krishna Murali as Police commissioner
Sameer as Journalist Rushendra
Shekar as Chandan
Kovai Sarala as Darling
Nora Fatehi special appearance in item song, "Kiruku Kick"
Shankar Melkote as Hollywood director
Srinivasa Reddy as Suribabu
Madhusudhan Rao as Jedcherlam Balaram]]
After completing work on Race Gurram (2014), Surender Reddy wanted to make an experimental film which he later kept on hold and announced the sequel of Kick (2009), bankrolled by actor Nandamuri Kalyan Ram under the banner N.T.R. Arts, in late March 2014 when the script work was in its final stages. Reddy wanted its protagonist Ravi Teja to complete his work on Power (2014) before joining the shoot of the sequel, adding that this film, though a namesake sequel to Kick, would show Ravi Teja carrying some continuity from the prequel.
Vakkantham Vamsi, who wrote the script of the prequel, was confirmed to provide this film's story. Kalyan Ram tentatively titled the film as Kick 2 in late May 2014 with an intention of changing it after a month or so to avoid confusions if any. The film was launched officially on 20 August 2014 at Hyderabad with N. T. Rama Rao Jr. and Allu Arjun in attendance as the chief guests. Later, Ravi Teja revealed that the film's story will be the one of the son of the prequel's lead pair, adding that the sequel is just an extension of the prequel.
Surender Reddy wanted to select Tamannaah as the female lead. However, because of lack of dates, she rejected the offer as her dates were available only in August 2014. Later it was speculated that a new actress would be paired with Ravi Teja. The search for the lead actress was still going on after the film's launch. Rakul Preet Singh was confirmed as the heroine on 11 September 2014. It was reported that Ravi Teja would be seen playing a dual role as a father and son. Vikram Singh was selected as the antagonist. Sudeep was reported to be a part of the film who confirmed that Surender Reddy met him months ago for the same. Rajpal Yadav confirmed his inclusion on 10 November 2014 marking his Telugu debut. Rakul Preet Singh was reported to walk out from the project though Surender Reddy confirmed it to be a rumor later. Rakul Preet confirmed that she would be seen in two avatars - one being a city bred girl and the other being a Village belle. She clarified that she would not be seen in a dual role adding that she cannot reveal anything beyond that. Ravi Kishan was selected for a negative role, marking his second film in Tollywood industry with, director Surender Reddy again after Race Gurram. Vikram Singh who was cast as villain opted out of this project citing date issues. He said that he was upset going out of this movie and wished good luck for the film. Then, Chennai Express fame, Nikitin Dheer was considered for another villain role. Mumbai based model Kabir Duhan Singh was also signed in for another villain role who acts as a son to Ravi Kishan in the movie. Nora Fatehi has been signed to do a special song in the film. Top comedian Brahmanandam was reported to play an important role in the film. In late June 2015, it was known that Ravi Teja insisted director to take Sanjai Mishra into the film, marking his Telugu debut.
It was reported that the filming would start in June 2014. The principal photography started on 20 August 2014. Later, Telugu Film Industry Employees Federation served a strike notice to the Andhra Pradesh Film Chamber of Commerce demanding a 100% raise in their wages. The secretary of the Chamber held talks with them and it was reported that if they fail, the shootings of many films including this film would be halted. The filming continued after the strike was called off and few scenes on Ravi Teja and Rajpal Yadav were shot in Hyderabad in late November 2014. A Rajasthan village set costing ₹20 million was erected near Rajendra Nagar in the outskirts of Hyderabad on which ₹2 million was spent daily for shooting. The film was shot continuously for 66 hours in Hyderabad. By January 2015, 70% shooting was completed, said by director Surender Reddy in an interview to a leading daily newspaper Deccan Chronicle. The film was later shot extensively in Rajasthan and the film's climax was shot in Jaisalmer in late January 2015. Filming continued at Hampi in late January 2015 where a big schedule was planned there to shoot key scenes on whose completion, 90% of the filming would be completed. After completion of Hampi schedule filming began in Hyderabad Leading actor of this movie, Ravi Teja sheds 6 kg for a special role in this film. By shooting talkie part in February and March, shooting of two songs was started in Switzerland on 22 March 2015. This schedule was up to 31 March 2015. And by shooting an other last song from 3 April 2015 in Annapurna Studios the shoot of talkie part including all the songs was completed.
S. Thaman was selected as the film's music director and he began working on this film on 3 June 2014. The audio track list was released on 4 May 2015. New poster of the movie was released on 7 May 2015 announcing the audio date as 9 May 2015 The audio launch event took place at City Convention Center while actor N. T. Rama Rao Jr., younger brother of Producer Nandamuri Kalyan Ram attended as chief guest and handed over the first audio CD to Ravi Teja.
It was reported that Thaman's background score (BGM) was mixed in Dolby Atmos. On 25 June 2015, Thaman wrapped up the tracking of the songs and was known that the background score (BGM) would be one of the highlights of the film.
The film was scheduled for a worldwide release on 7 May 2015. Later the makers announced the worldwide release date as 28 May 2015. But, as there was a delay in the film's post production, the release date has been pushed ahead. At the audio launch event, the film's worldwide release date was announced as 22 May 2015.
But due to delay in VFX department, the worldwide release date was pushed to July 2015. and director Surender Reddy was supervising all this post-production works continuously. Reports emerged in mid June 2015 that the movie will have its worldwide release date as 14 August 2015 though there was no official announcement. In late July 2015 the makers finally confirmed the worldwide release date as 21 August 2015.
The film's overseas theatrical rights were sold to Classics Entertainments for an undisclosed high price in April 2015. European Telugu Colors bagged the distribution rights across Europe associating with Classics Entertainments.
First look posters and a 36-second video teaser of the film was released marking Ravi Teja's birthday on 26 January 2015.The teaser of "Kick 2" shows Ravi Teja's look in the film, but it does not offer any hint about his role or the film's plot and has been viewed by more than one million people on YouTube within five days. Music director S Thaman's background score featured in the teaser has also been appreciated by viewers. The theatrical trailer and some promos of video songs were released at audio launch event. The viewers were very much impressed by the trailer. Ravi Teja was showcased in quite a stylish way only revealing the essence of the script. The theatrical trailer has been viewed by more than million people on YouTube within six days and proved the craze surrounding the project.
Satellite rights of the film were sold for ₹7.5 crore (US$1.2 million) to Gemini TV.