4.7

/

10

Alchetron

7.4

Rate This




Release date

April 11, 2014 (India)




Genre

Action, Comedy, Romance




Release date

11 April 2014 (2014-04-11)

Songs

Boochade Boochade




Cast

Shaam

(Ram, Lucky's elder brother),

M. S. Narayana

(Teashop Owner),




Similar

Aagadu, Baadshah (2013 film), Naayak
Race gurram movie back to back comedy scenes allu arjun shruti haasan shaam s thaman
Race Gurram (English: Race Horse) is a 2014 Indian Telugu-language action comedy film directed by Surender Reddy and produced by Nallamalupu Srinivas under his banner Sri Lakshmi Narasimha Productions. The film features an ensemble cast of Allu Arjun and Shruti Haasan in the lead roles while S. Thaman composed the music. This marks Allu Arjun and Shruti Haasan's first collaboration.
Contents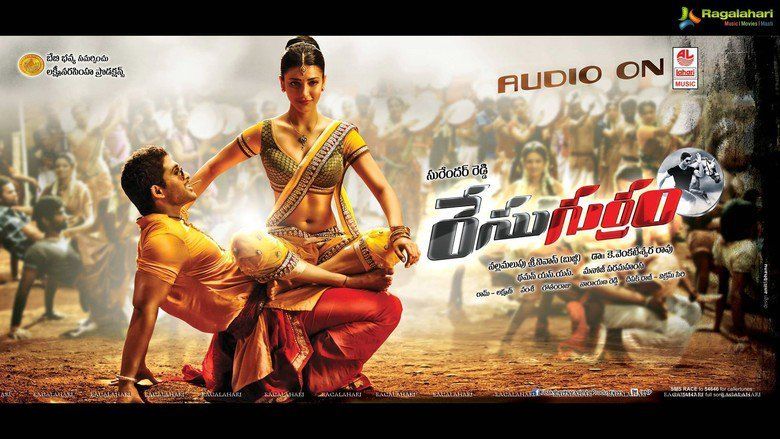 Principal photography began on 13 May 2013 in Hyderabad. The film's "talkie part" was completed on 24 December 2013, with the entire shoot completed on 22 February 2014. The film had a worldwide release on 11 April 2014 The dubbed Malayalam version of the film titled Lucky: The Racer released on 25 April 2014. It was also dubbed into Hindi as Main Hoon Lucky: the Racer. Upon release, the film received positive reviews from critics, eventually becoming the fifth highest grossing Telugu film of all time and became the highest grosser of 2014 as it collected around ₹130 crore (US$20 million) with a distributor's share of ₹59.4 crore (US$9.3 million). It won the Filmfare Awards for Best Actor, Best Actress and Best Playback Singer – Male.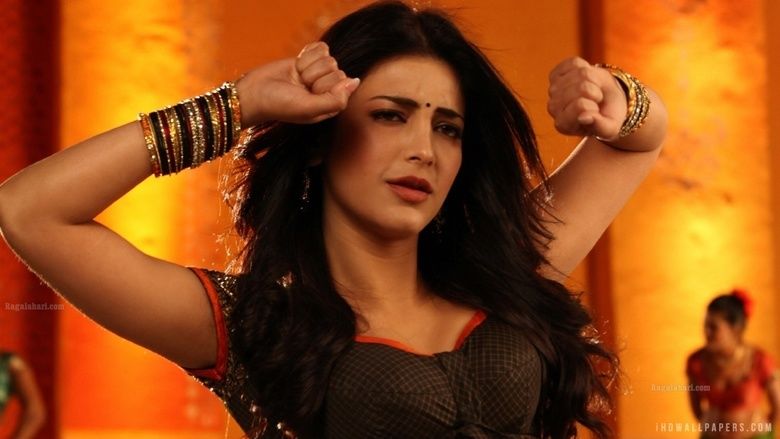 Race gurram released in 11550 theatres worldwide and it collected ₹130 crore (US$20 million) in its lifetime. Race Gurram was the highest grossing Telugu film of 2014 which topped Yevadu record and eventually went on to become the fifth highest grossing Telugu film of all time.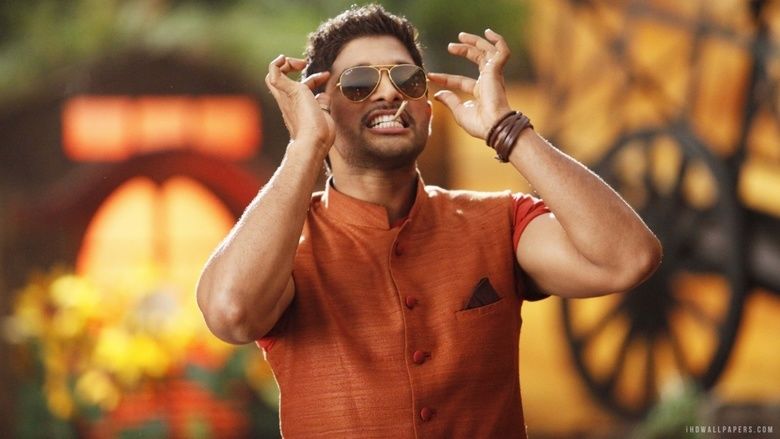 Main hoon lucky the racer full movie race gurram ft allu arjun shruti hassan
Plot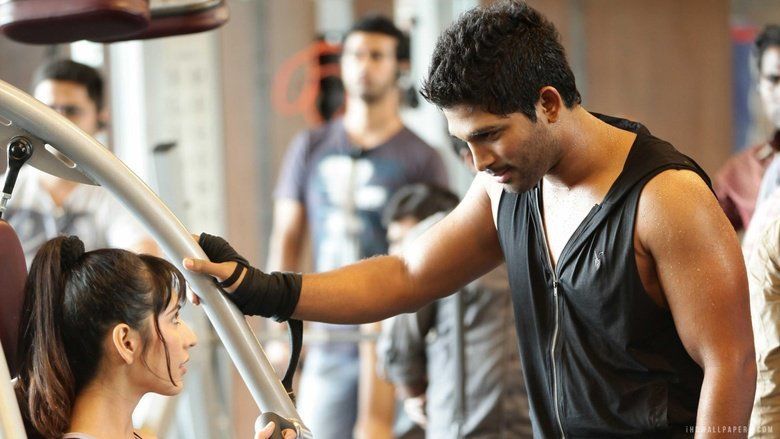 Ram (Shaam) and Lakshman aka Lucky (Allu Arjun) are brothers and are polar opposites in nature. While the former is an Assistant Commissioner of Police trying to put factionist turned politician Shiva Reddy (Ravi Kishan) behind the bars. Lucky is a happy-go-lucky guy aiming for a visa to the US and is seen connected to a tea-shop owner (M. S. Narayana). Lucky's mother wishes to see Ram and Lucky united. Shiva Reddy kills Sameer, a sincere ACP as equal to Ram and Ram's best friend. Sameer's father (Paruchuri Venkateswara Rao) wants to stop Shiva Reddy from contesting in the elections and eventually get him arrested. Lucky falls for Spandana (Shruti Haasan), a very stoic person who shows little emotion as taught by her father, Bheem Prakash (Prakash Raj) who believes that one can control the world if he can control his emotions. After meeting Lucky on a regular basis, she turns expressive and reciprocates his love. Ram comes to know this and informs Prakash that Lucky is fit for nothing and is useless thus making Prakash reject him.Ram and Lucky starts fighting for this, Lucky gets slapped by his mother and this infuriates him. He decide to destroy Ram's life. On the next day, while taking proofs against Shiva Reddy to stop him from giving nomination, his jeep get stolen by Lucky and his friends. While on travelling in jeep after dropping his friends in front of a junction, he is attacked by Shiva Reddy's henchmen on intension to kill Ram as told by Shiva Reddy. He becomes furious and fatally attacks Shiva Reddy. He comes to know that Ram is a sincere police officer and starts to respect him fulfilling his mother's wish, which Ram reciprocates.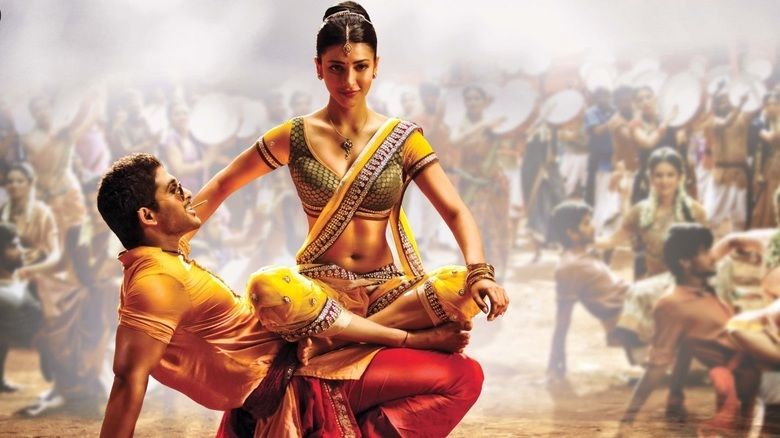 To divert Ram's attention from the jeep theft case, he and Spandana decide to get him married to his lover Shweta (Saloni Aswani) who broke up with Ram due to Lucky's mischief by giving rose flows and saying I Love You. After turning a Member of Legislative Council, Shiva Reddy goes on to become a minister and decides to take revenge on Lucky's family. First Ram is defamed in the public by a women who is hired by Shiva Reddy to get him out of his Police job, their legally built house is demolished and someone informs Ram and Sameer's father that Lucky stole the jeep. Ram beats up Lucky in full public view, accuses him of giving love to the family to cover up his mistake, and throws him out of the family, telling him to never return, at which point his mother suffers a heart attack.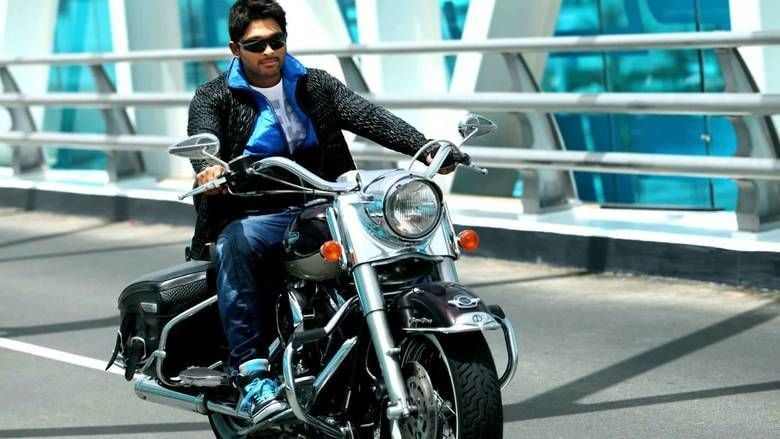 Lucky is attacked by Shiva Reddy, who gloats to him about his power and how Lucky's "attitude" will always keep the useless wastrel he is. Lucky escapes after Shiva Reddy brutally beats him and plans to take revenge on Shiva Reddy with the help of Home Minister Govardhan (Posani Krishna Murali), whom he helped in the past by projecting him as a philanthropist. He fools him by saying that he is suffering from leukemia and requests him to charge him as a special police officer along with a team of frustrated police officers. He also asks him to do a 12-hour prayer so that there might be a chance of his survival for which he should not remain in contact with anyone. Govardhan accepts all of his requests and makes him a special police officer, in charge of the whole state police and security for that one day, along with a team of frustrated police officers headed by Kill Bill Pandey (Brahmanandam).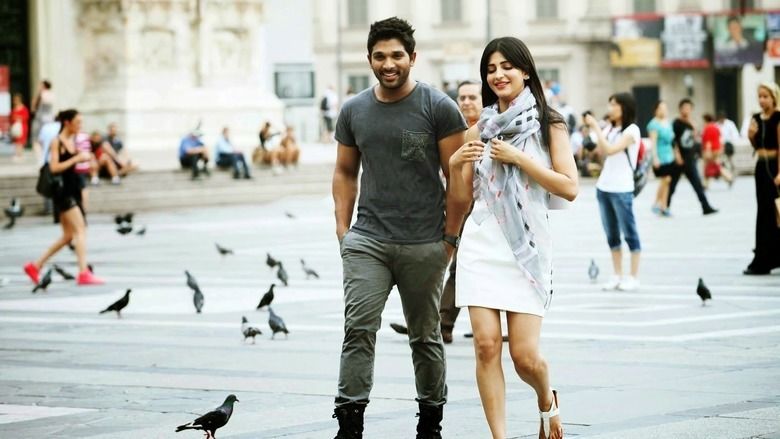 Lucky hatches a plan to capture some of his assets and he fools Shiva Reddy and gets the list of his assets. Lucky arrests Ram as the first act of the day in front of his family, knowing that the honest Ram would try to stop Lucky from bringing justice illegally to Shiva Reddy. With the help of media and Kill Bill Pandey, he traps Shiva Reddy and his father. Now frustrated, Govardhan requests Ram to stop him by reinstating him. As Lucky arrests Shiva Reddy, Ram arrests him and takes him to the police station where the Chief Minister (Sayaji Shinde) and Govardhan decide to kill Lucky. Ram initially agrees, but realizes that Lucky did all of this to show his brotherly love for Ram. With a change of heart, Ram tells them that he will inform the public that his brother did all these things illegally to save the people. He also gloats that the people believe that the CM and home minister did this one-day operation, and are planning to re-elect the same government. The CM and Home Minister realise that the entire operation has provided them a golden ticket and ask lucky to go free. but lucky blackmails them that he will surrender the truth before the media. Out of options, the CM and Home Minister beg lucky to go free and silent. Lucky makes his demands that this team should continue and Kill Bill Pandey must be its leader in order to hide the fact that Shiva Reddy's destruction was a personal agenda and Lucky also tells them to give independent powers to sincere police officers for a better future.Lucky also demands to give his same power to his eldest brother, as it will results 10 times better. Both ministers agree to all of his demands. While conversing they let Shiva Reddy run from the jail. As he runs, he is killed by the constable Rajeev (Rajiv Kanakala) who happened to be Sameer's murderer,(as he was blackmailed at gun point to kill sameer or let his entire team get killed) as well one among the special team Lucky made. Lucky and Ram are united, like their mother wished, while Kill Bill, headed to the team of frustrated police officers as requested by Lucky, gives a speech. The film ends with a happy note as the family reunites.
Production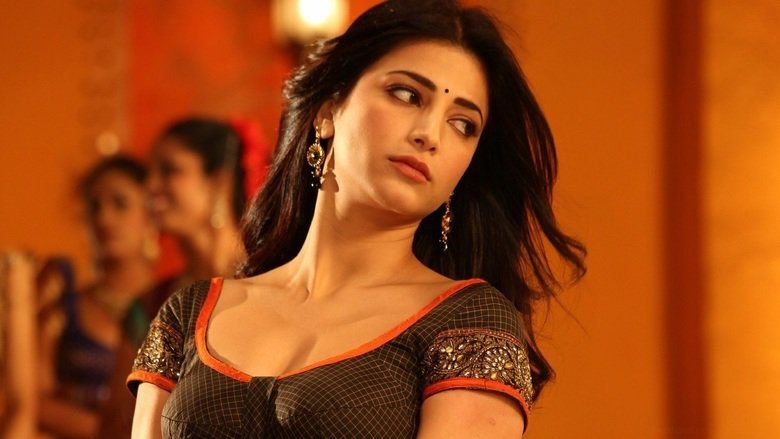 It was reported in the early September 2012 that Surender Reddy would direct Allu Arjun in this film which was announced to be produced by Nallamalupu Bujji. It was titled Race Gurram in the end of October 2012. This was the first film for Allu Arjun with Surender Reddy and S. Thaman. The film was launched on 24 October 2012, the day of Vijayadasami, at Ramanaidu Studios in Hyderabad. Chiranjeevi, Allu Aravind, Nallamalupu Srinivas (Bujji), Dr. Venkateswara Rao, D. Ramanaidu, K. Raghavendra Rao, Nagababu, Ali, V. V. Vinayak, Rana Daggubati, Shyam Prasad Reddy, Vakkantham Vamsi graced the event. D. Ramanaidu did the formal pooja and Chiranjeevi gave the clap. V. V. Vinayak directed the first shot while Shyam Prasad Reddy switched on the Camera. One of the producers, Dr. Venkateshwar Rao said that the Regular shoot would start in December after the Completion of Allu Arjun's Iddarammayilatho. During the film's launch, it was reported that Vijayan would provide the fights and thrills in the film. Initially Samantha was approached for female lead in it, but later Shruti Haasan was selected as the Heroine, which was confirmed by the actress in her Twitter. It was declared that the regular shooting would start from 2 May 2013 aiming a Vijaya Dasami Release. However, due to some delay, the regular shooting started from 13 May 2013 in Hyderabad.
After completing the first schedule in Hyderabad, the team headed to Norway for canning some important scenes including some of the songs, making it a long schedule. At that point of time, it was reported that Surender Reddy roped in Shaam after he worked with him in Kick and Oosaravelli. Meanwhile, After the completion of the shoot at Norway, the unit proceeded to Europe (Switzerland, Italy) where 2 songs were scheduled to be canned in a period of 8 days ranging from 1 July 2013 after which the regular shoot would continue in Hyderabd. However, the shooting resumed in Geneva which later continued in Milan. At this point of time, Saloni was selected as the second heroine in the film which marks her first collaboration with Allu Arjun and Surender Reddy. Later on the unit returned to Hyderabad and Allu Arjun and Shruti Haasan participated in the shooting at Annapurna Studios 7 Acres. There the song "Cinema Choopista Maava" was shot under the choreography of Johnny Master. After the completion of the song shoot, Allu Arjun participated in a fight scene shoot which was choreographed by noted fight masters Ram-Lakshman. In early September 2013, it was confirmed that Bhojpuri Superstar Ravi Kishan was roped in as the antagonist thus marking this film his Telugu Debut.
Later in September, some scenes were canned on Allu Arjun and others at Golconda Fort in Hyderabad. Later on some fight scenes were canned in and around Hyderabad in which the leads participated. On the night of 28 October 2013 scenes between Allu Arjun and Shaam were shot at Hell pad Junction in Ramoji Film City at Hyderabad. In Early November 2013, shooting continued in Ramoji Film City where some comedy scenes were shot. From 16 November 2013 some action sequences were canned in which Allu Arjun participated. The shooting continued in Ramoji Film City and the unit shot some more fight sequences at the outskirts of Hyderabad from 19 November 2013. The shooting continued in Jadcherla where scenes on Allu Arjun, Brahmanandam and Ravi Kishan were shot. Later some crucial scenes were shot near Charminar area in Hyderabad. After wrapping up a chase sequence on Allu Arjun and Shruti Haasan there, the unit yet again continued its shooting at Ramoji Film City. By then Surender Reddy revealed that most of the film's shoot had been wrapped up. On 24 December, it was announced that the film's talkie part was completed and 2 songs were left to be shot which would start form the new schedule which would commence from 5 January 2014.
On 5 January, the new schedule yet again began at Ramoji Film City, Hyderabad where some crucial scenes and an item number will be shot. It was said that the last song's shoot was said to be held from 20 to 25 January with which the filming would come to an end. Later on 13 January 2014 a song was shot on Allu Arjun and Kaira Dutta in which Thagubothu Ramesh and Srinivas Reddy also participated. It was said to be the introduction song of Allu Arjun in the film which was composed by Dinesh Master. A song was planned to be shot on Allu Arjun and Shruti Haasan from 15 February. However, since the latter had a surgery, the filming of the song was shifted to 17 February. In February 2014, it was reported that Veteran Kannada and Telugu actress Pavitra Lokesh is playing the role of Allu Arjun's Mother in this film. Meanwhile, on 20 February Shruti Haasan announced that she wrapped up her part of the shoot. The song's shoot came to an end on 22 February 2014 thus ending the film's shoot. In Mid March 2014, it was reported that Brahmanandam would play the role of a police officer in this film. In an interview to the IANS, Brahmanandam told that he and Allu Arjun play the roles of partners in Police Department. He said "I play his assistant in the film and scenes between us are a laugh riot. I'm extremely happy with the character because it's something I haven't played in a long time. I'm sure audiences are going to love watching us together on screen". Sunil gave voice-over for the film.
Post production
The post production activities commenced during the final phase of shooting and by the end of March, it was reported that the film's post production activities are in full swing at Chennai B2h Studios. On 29 March, it was reported that Thaman completed the re-recording work for the first half of the film and the second half's re-recording work is in progress. At the same time, it was also reported that film's unit is striving hard to ensure that the film's first cut is ready by 31 March. It was said that as soon as the activities come to an end, the film's first copy would be screened for undergoing censor certification. On 4 April 2014 the film was certified a U/A certificate by Central Board of Film Certification with the film's length being 163 minutes. The final copy of the film was ready on 7 April 2014.
Marketing
The film's first look was released on 7 December 2013. The teaser was released on the same day at 10:00 AM in the Morning on the occasion of Surender Reddy's birthday in YouTube. The Teaser was of 30 seconds in which Arjun runs in a Black shirt and Black Trousers with Black Goggles with the Background Music notching the word Buchodu (Bogeyman) with Ravi Kishan's eyes highlighted twice. The teaser received positive response from fans of Arjun as well as common audience. The Audio release poster featuring Allu Arjun and Shruti Haasan was released on 13 March 2014 in High Quality version after the low quality version released into the Internet. That poster received viral response from all corners. On 16 March 2014 the teasers of all the six songs were released into YouTube officially by the makers.
The hot pose featuring Allu Arjun and Shruti Haasan went viral. Before the music launch was held in a low key affair at Park Hyatt, it was reported that the makers opted for organizing a big fanfare event before the film's release. After the Audio released into the market, it was reported that the film's theatrical trailer would be launched in a function held at Rajahmundry on 22 March 2014. The venue was confirmed on 21 March 2014 as the GIET college youth fest in Rajamundry. The trailer received positive response from all corners. It was reported that the producers ordered unique light based standees featuring a dancing still of Allu Arjun and each of these standees costed around ₹10,000. It was said that the producer has ordered around 50 standees and keep it prominently in all multiplexes and important single screens.
Themes and influences
The film focuses on sibling rivalry and the relationship between two brothers of opposite thoughts. The film can be compared to Mother India (1957), Gunga Jumna (1961), Deewaar (1975) and Trishul (1978) in which sibling rivalry exists fully or partly. The relationship is hatred at first and later Lucky comes know that he liked his brother when Shiva Reddy's goons told Lucky that they wanted to kill Ram and Lucky beat them unknowningly. The one-day police officer concept was taken from one-day Chief Minister in Mudhalvan (1999) directed by Shankar starring Arjun Sarja. The character name of Brahmanandam, Kill Bill Pandey was adapted from Salman Khan's character name Chulbul Pandey from the Dabangg film series.
Soundtrack
S. Thaman composed the Music and Background Score for this film which marks his first collaboration with Allu Arjun and second collaboration with Surender Reddy. In January 2014, Lahari Music purchased the Audio rights for an amount of ₹75 lakh (US$120,000). Later in early March 2014, Thaman confirmed that the film's audio would be launched on 16 March at Hyderabad. The film's Soundtrack Album was released in a simple and formal promotional event on 16 March 2014 at Park Hyatt hotel in Hyderabad. The Audio received predominant positive response from all corners and many celebrities praised Thaman for his work. The soundtrack also debuted as one among the top ten albums in iTunes along with Maan Karate and Kochadaiiyaan.
Release
Initially, the film was planned as a Vijayadashami release viz. 13 October 2013. However it was later shifted to January 2014 as a Sankranti special along with Mahesh Babu's 1 - Nenokkadine. In the end of November 2013, it was confirmed that the film would be using the Auro 11.1 Audio file format by Barco Sounds thus making it the third Telugu movie to adopt this next-generation three-layer sound technology from Auro Technologies, powered by Barco Sounds which was succeeded by Mahesh Babu's 1 - Nenokkadine. But in early December 2013, it was confirmed that the film's release postponed again thus exiting the Sankranti race. Then it was declared that it would hit the screens in February 2014. In the end of December 2013, Reports emerged that the film postponed yet again from February and was slated as a Summer Release.
In the end of January 2014, it was reported that the film would release worldwide on 4 April 2014. In Mid February 2014, it was reported that the film is expected to release on 11 April 2014. But on the last day of February 2014, it was reported that the film would release on 28 March 2014 clashing with Nandamuri Balakrishna's Legend which was also slated for a 28 March 2014 release worldwide. On 13 March 2014 FICUS Inc released a press note which stated that they purchased the entire overseas theatrical screening rights of the film. During the theatrical trailer launch at Rajahmundry, Allu Arjun confirmed that the film would release on 11 April 2014. In association with FICUS Inc, European Telugu Colors purchased the theatrical screening rights of the film in Europe except in UK. The film will be released around 1900 screens worldwide in AP alone 900 screens,120 screens in Kerala and overseas 250+ screens.
Home media
The film was dubbed and released in Malayalam on DVD and VCD as Lucky The Racer on 26 August 2014. It was dubbed in Hindi for direct release in television as Main Hoon Lucky: The Racer after the success in Telugu.
Critical reception
123telugu.com gave a review stating "'Race Gurram' is a paisa vasool entertainer that makes you feel good when you walk out of the theatre. Brahmanandam, Ali, Posani and M.S.Narayana will make sure that you have a good time. Allu Arjun has improved tremendously as an actor and this movie is going to be one of his best commercial hits" and rated the film 3.5/5. idlebrain.com gave a review stating "Plus points of the movie are Allu Arjun, Brahmanandam, Cinematography, second half screenplay, all round orientation and production values. On the flip side, eccentric villain characterization and uneven tempo of the film should have been taken care of. On a whole, Race Gurram with its allround commercial elements should do well at box office! And watch out for Brahmi as 'kill bill pandey'!" and rated the film 3.25/5. According to all the reviews and critics Allu Arjun Police Introduction scene is the highlight scene from the entire movie .
Oneindia Entertainment gave a review stating "Race Gurram has excellent performances by lead actors, engrossing narration and rich production values, but lacks a fresh plot. It is a good family entertainer that will also impress the mass audience. It is a must watch movie for Bunny and Surender fans" and rated the film 3.5/5. IndiaGlitz gave a review stating "Race Gurram, for all the powerful imagery it stands for, is not an all-out Allu Arjun film. Although his heroism is enough to captivate the young audience, it's more the very many characters and brother-brother conflict that keep the proceedings interesting. Race Gurram is watchable for the little doses of heroism, romance, and comedy" and rated the film 3.5/5. way2movies.com gave a review stating "Race Gurram guarantees loads of entertainment with high energy performances and ample stylishness. The film has its ups and downs but the good dose of comedy doesn't bore you" and rated the film 3.25/5.
Box office
Race Gurram had a huge opening at the box office, collecting ₹6.89 crore (US$1.1 million) share in the AP/Nizam area in its first day. The film went on to collect ₹22.53 crore (US$3.5 million) share in its first weekend and ₹33.15 crore (US$5.2 million) share in its first week. The film eventually went on to become the fifth highest grossing Telugu film, collecting a share of over ₹56 crore (US$8.7 million) worldwide, beating the likes of Dookudu, Seethamma Vakitlo Sirimalle Chettu, Mirchi and Baadshah.The film became first Allu Arjun film to earn $1 million in USA. The film collected ₹54.31 crore (US$8.5 million) nett in 4 weeks, becoming the biggest hit for Allu Arjun. The Malayalam dubbed version Lucky: The Racer also had a great response at the box office, collecting a share of ₹1.75 crore (US$270,000). Race Gurram completed 50 days in 159 centres and 100 days in 26 centres. The film went on to collect a share of ₹59.4 crore (US$9.3 million) worldwide in its lifetime run. Race Gurram is also the highest grossing Telugu film of 2014.
Filmfare Awards
Best Actor – Allu Arjun
Best Actress – Shruti Haasan
Best Playback Singer – Male – Simha – "Cinema Choopista Mava"
SIIMA
Best Director – Surender Reddy
Best Actress – Shruti Haasan
Best Comedian – Brahmanandam
Best Male Playback Singer – Simha – "Cinema Choopista Mava"
Best Dance Choreographer – Johnny – "Cinema Choopista Mava"
CineMAA Awards
Best Film – Nallamalupu Bujji
Best Actor – Allu Arjun
Best Editor – Goutham Raju
B. Nagi Reddy Memorial Award
Best Wholesome Entertainment Telugu Film Award – Nallamalupu Bujji & Dr. Venkateswara Rao
Legacy
The word Devuda often spelt by Allu Arjun in the film became very famous and was used by many artists. Also, the song "Cinema Choopista Mava" became extremely popular, including the part where Allu Arjun carries Shruti Hassan with his feet. Kapil Dev praised Allu Arjun's work in this film when Allu Arjun and his wife Sneha Reddy met him. Kapil told him that he had watched all his Hindi-dubbed films.
Race gurram telugu movie part 1 12 allu arjun shruti hassan ss thaman mango videos
Race gurram telugu movie part 11 12 allu arjun shruti hassan ss thaman mango videos
References
Race Gurram Wikipedia
(Text) CC BY-SA
Race Gurram IMDb
Race Gurram themoviedb.org