6.7

/

10

Alchetron

8

Rate This




Release date

May 8, 2009 (India)




Genre

Comedy, Romance, Thriller




Release date

8 May 2009 (2009-05-08)

Songs

Dil Kalaase




Cast



Kick movie songs jukebox ravi teja iliyana
Kick is a 2009 Indian Telugu-language action comedy film written by Vakkantham Vamsi and directed by Surender Reddy. It features Ravi Teja and Ileana D'Cruz in the lead roles. The film's music was composed by S. Thaman.The film was released worldwide on 8 May 2009 and became blockbuster and was remade into Tamil as Thillalangadi, Hindi as Kick (2014) and in Kannada as Super Ranga.
Contents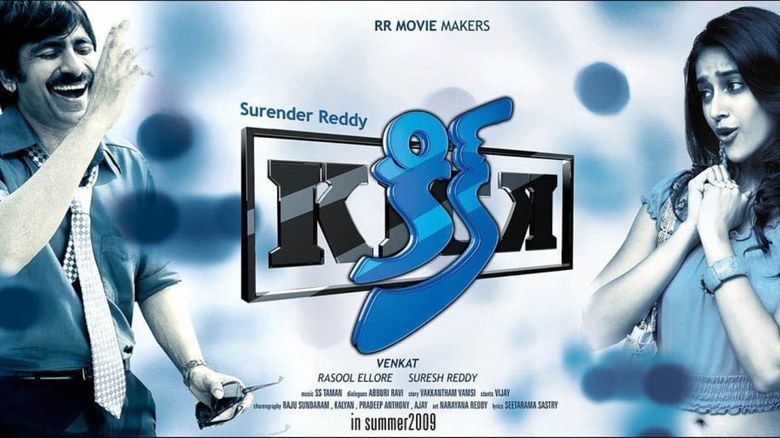 A sequel, Kick 2 with the same lead actor Ravi Teja and director Surender Reddy released worldwide on 21 August 2015.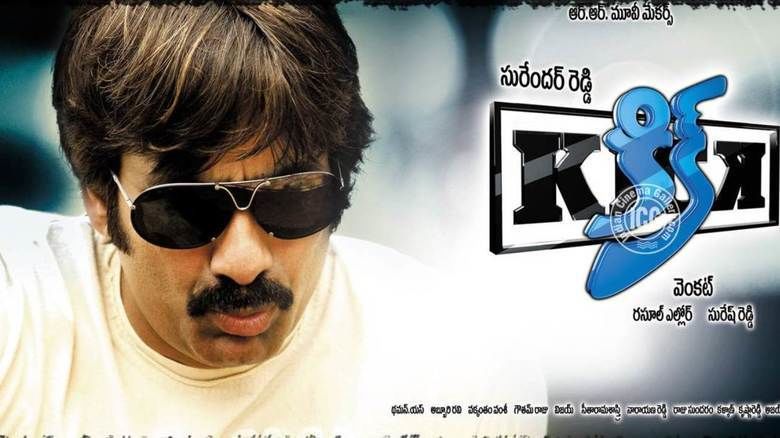 Kick 2009 hindi dubbed poland chase scene
Plot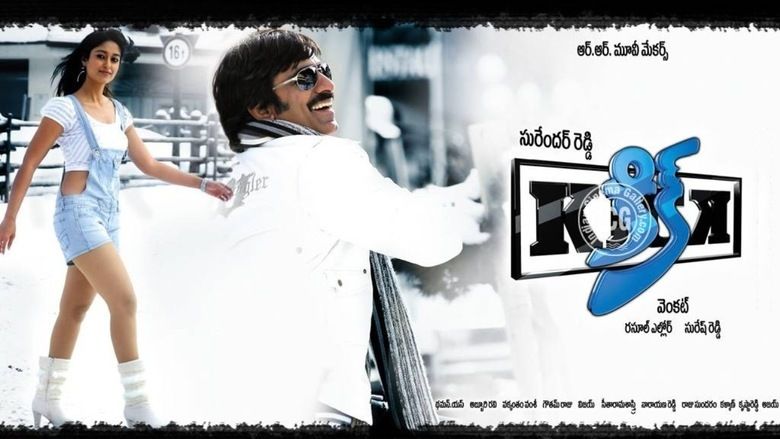 Naina (Ileana D'Cruz) is a chivalrous girl. One day, her father brings a marriage proposal to her and asks her to meet the bridegroom. The bridegroom, Kalyan Krishna (Shaam), and Naina meet in a train and start speaking to each other. When Kalyan Krishna reveals his name, Naina reveals that she has an ex-boyfriend, Kalyan (Ravi Teja). Naina then starts to narrate her experience and the story with her ex-boyfriend to him.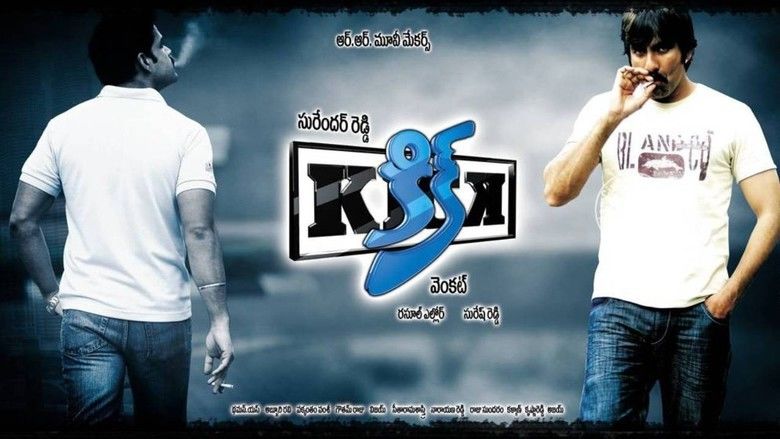 Kalyan is a typical youth, but one who always looks for a kick in everything. He doesn't want something to happen as it is and he looks for a kick for achieving something. He could not work in any particular job for long as he feels that the kick is missing after working for some months or days. Naina's first meets him when she tries to help her friend with her love marriage with Ajaam (Venu Madhav), an alliance that Naina's friend's mother hates. Kalyan comes and helps with the marriage. But Naina develops instant hatred towards Kalyan, because of his "kick" attitude and character. Naina doesn't want to meet him again but is forced to for her sister.
Naina's sister, played by Aasheekaa, tells her that she is in love with Kalyan. As Naina knows very well about Kalyan, she asks Kalyan to spoil the alliance. He does so but reveals that he is love with Naina. Although Naina does not initially like him, she starts to fall for him eventually. Once, Naina tells Kalyan that she likes him and they become good friends and then at the progress they became lovers. Following Naina's suggestion, Kalyan finds a job as a software engineer, though he resigns it in four days after suffering from lack of kick and tries to keep in secret. Unfortunately, Naina comes to know about it through her uncle and breaks up with him. After this episode, Naina leaves for Malaysia, where her parents live.
They both agree to marry each other. Kalyan Krishna starts to his story as a most successful police officer who is ranked as ACP and his encounter with a robber. The robber targets all the rich people of Hyderabad and robs them just for fun. The robber is none other than Kalyan. After Kalyan Krishna unsuccessfully tries to catch Kalyan, Kalyan contacts Kalyan Krishna and refers to him as "Partner" and calls him a loser. He also hints where his next robbery will be.
Kalyan Krishna reveals to Naina that he came to Malaysia in search of the thief, who robbed bigwigs worth crores of rupees. Kalyan Krishna realizes that the thief is very intelligent and is doing everything in a planned manner. Naina meets Kalyan who has suffered from memory loss after an accident but later revealed he is bluffing to fool Kalyan Krishna so she becomes upset and slaps him but later forgives him. Kalyan calls Kalyan Krishna and challenges him that he is going to rob huge money from Home Minister that he is about to deal, which is, in fact, unaccounted and is being invested in a foreign firm. After robbing that money he gets chased but at a bridge Kalyan Krishna hits his car and makes him fall in the river but the cash gets scattered in the process. Kalyan celebrates his failure, Kalyan Krishna spots and warns him that if he tries to rob again so he'll be killed. But, Kalyan challenges Kalyan Krishna that he is going to rob a huge election fund worth 500 crore rupees. Kalyan's good deeds are revealed by his father, he tells to Naina that his son is doing robberies to save poor children that are suffering from diseases and needs lakhs of rupees for their treatment and operation. Kalyan at least saved one girl by getting 20 lakhs in some way after getting the letter from her dead parents. When a head of an orphanage tells that several children are suffering from diseases, Kalyan decided to save them by performing robberies in order to get money after knowing that this will give him lots of Kick. Later, Kalyan makes a plan and goes to rob election fund by hitting the wall in another side of party office and everyone is unable to see due to smoke and dust in air. At that time, the money gets robbed, he hands all money to his friend and escapes. Kalyan Krishna is ready with officers to shoot, but millions of kids block his way. When he inquires a teacher , he knows the truth that Kalyan was doing robberies to save children. At epilogue Kalyan joins police force and home minister hands him the case.
Cast
Ravi Teja as Kalyan
Ileana D'Cruz as Naina
Aasheekaa Bathija as Naina's sister
Rao Ramesh as Naina's uncle
Shaam as Kalyan Krishna
Brahmanandam as Halwa Raj / Prakash Raj a.k.a. Parugu Prakash Raj
Jaya Prakash Reddy as Policeman
Ali as Doctor Bali
Sayaji Shinde as Kalyan's father
Prabha as Kalyan's mother
Venu Madhav as Azam
Kota Srinivasa Rao as Minister
Raghu Babu as Don
Duvvasi Mohan as Don's gang member
L. B. Sriram
Chalapathi Rao
Hazel in special appearance
Sowmya Roy
Reception and impact
Sify.com gave a review stating "The film has been made well but it could have better scenes. Overall, since there are no other movies in sight now, Kick being a paisa vasool movie will definitely have a good run at the box office." Indiaglitz.com gave a review stating "The film attempts to provide complete entertainment from start to end and except two scenes where there is a sentiment and melodrama, the rest of the movie runs mostly on comedy and action along with few thrills and twists. But then the movie could have been a lot better if the speed was worked upon and also the fights were not much in the movie which could have pushed in more adrenaline. Good mix of various elements, can be watched."
Sajid Nadiadwala intended to remake this film with A. R. Murugadoss as director. Nadiadwala received an invitation from the Korea Tourism Organization, and after his team visited South Korea in September 2011, he signed an agreement to shoot portions of this project and others in that country. Salman Khan and Jacqueline Fernandez have signed on to act in the film, now to be directed by Nadiawala.
A sequel was announced, titled as Kick 2, with the same lead actor Ravi Teja, director Surender Reddy. Music was again composed by S. Thaman. The film is produced by actor Nandamuri Kalyan Ram. It was launched on 10 August 2014 and was scheduled to be released worldwide in May 2015.
Soundtrack
The audio was launched on 19 April 2009 at a function organized in Taj Deccan. D Rama Naidu, SV Krishna Reddy, VV Vinayak, Nitin, Lion Y Kiran and Meher Ramesh attended this function as guests. D Rama Naidu launched the audio CD and gave the first unit to VV Vinayak. SV Krishna Reddy launched the audiocassette and gave the first unit to Meher Ramesh.
All lyrics written by Sirivennela Sitaramasastri.
References
Kick (2009 film) Wikipedia
(Text) CC BY-SA
Kick (2009 film) IMDb
Kick (2009 film) themoviedb.org