Juninho began his professional career in 1993 with Brazilian club Sport. Two years later he joined Vasco da Gama where he played over 100 matches and won no fewer than six titles. In 2001, he joined Ligue 1 side Olympique Lyonnais where he played for the next eight years, winning seven consecutive league titles and scoring 100 goals in 350 official appearances for the club. Following his departure from Lyon in 2009, Juninho played in Qatar with Al-Gharafa and in the USA with New York Red Bulls, with the latter stint wedged between two spells back at Vasco, where he ultimately retired in 2013.
Having made his international debut in 1999, Juninho played 40 games for the Brazilian national team and scored six goals. He represented Brazil at the 2001 Copa América and was part of the squad which won the 2005 FIFA Confederations Cup before retiring from international football after the 2006 World Cup.
Since 2013 Juninho has been a football commentator with Brazilian sports network Rede Globo.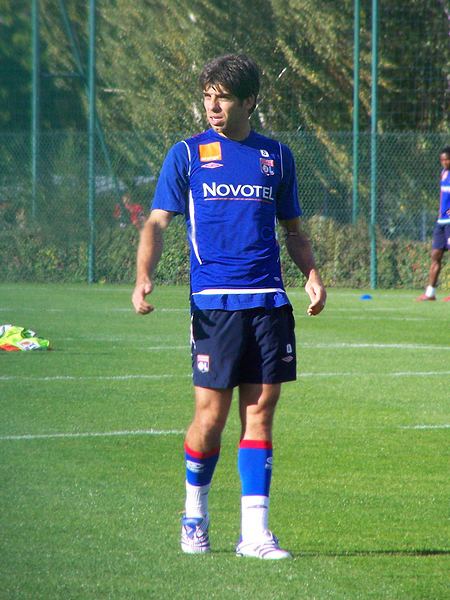 Born in Recife, Juninho started his career at Sport Recife and quickly established himself as a rising star in Brazilian football. After winning two regional titles with Sport, he moved to Vasco da Gama in 1995, and won several trophies with the club, including the Brazilian Championship in 1997 and 2000, the Copa Libertadores in 1998, the Copa Mercosur in 2000, as well as the 2000 Brazilian Silver Ball award as one of the best Brazilian midfielders of the season. At that time, he was playing with Romário, Edmundo, and Juninho Paulista.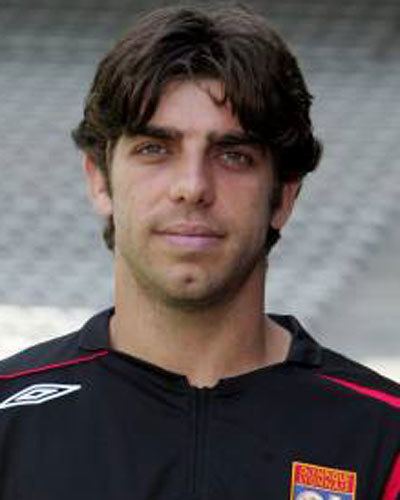 Before joining Lyon, Juninho played for Vasco da Gama in Brazil. While there, he won the Brazilian Championship twice (1997 and 2000) and two continental cups (the Copa Libertadores in 1998 and the Copa Mercosul in 2000), becoming a favourite of the Vasco fans.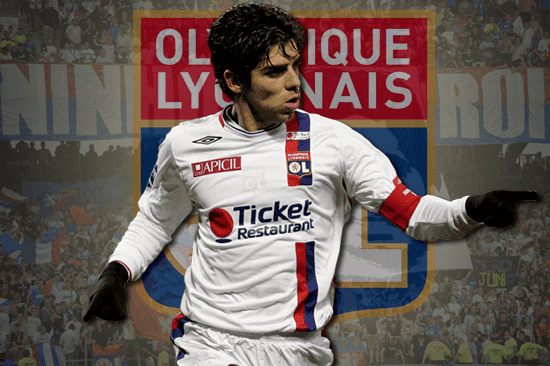 Since that time he has been known as Reizinho de São Januário (The Little King of São Januário) or Reizinho da Colina (The Little King of the Hill), a reference to Vasco da Gama Stadium's name (São Januário) or nickname (Giant of the Hill). Although he left Vasco for Lyon after a judicial fight, he is still considered a favourite of Vasco fans. Juninho has been cited in a classic chorus sung by the fans remembering his free-kick goal against River Plate, at River Plate Stadium, during the 1998 Libertadores which helped the club reach the finals against Barcelona de Guayaquil. Juninho played 295 games for Vasco from 1995–2001.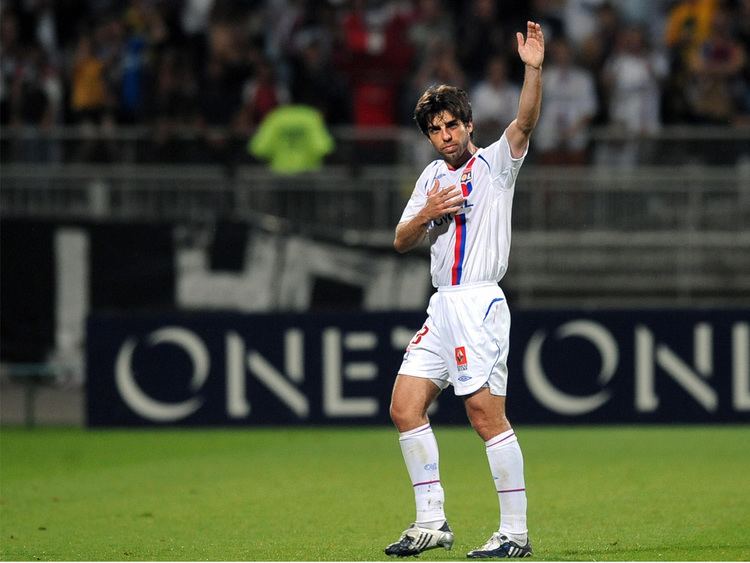 In 2001, Juninho moved abroad to play for French club Olympique Lyonnais. Before his arrival at Lyon, the club had never won the French Ligue 1 championship. In his first year at the club, the championship was secured, and it was subsequently won seven seasons in a row.
At Lyon, Juninho made himself especially noted for his accurate, powerful and varied set pieces. Regarded as one of the world's greatest free kick takers of the present day and possibly one of the greatest of all time, he is a noted passer, having provided many assists, and his leadership abilities prompted Lyon manager Gérard Houllier to name him team captain.
On 26 May 2009, Juninho announced that he would leave Lyon at the end of the season as a free agent. Lyon chairman Jean-Michel Aulas explained to the media that the club and Juninho agreed to cancel the last year of his contract. During the press conference, Juninho sat next to Aulas and left the press conference without saying a word.
On 17 June 2009, Juninho signed a two-year contract with Qatari club Al-Gharafa for a fee of €2.5 million. In his first season with Al-Gharafa, Juninho captained the team to their seventh league title and wins in the Qatari Stars Cup and Qatar Crown Prince Cup, completing the treble. He finished the season with Player of the Year honours from the Qatar Football Association. Juninho played 66 games for Al-Gharafa Sports Club and scored 25 goals.
On 27 April 2011, Juninho rejoined his former club Vasco da Gama. He scored his first goal for them in his first game back, via a freekick against Corinthians. He scored another 2 free kicks and a penalty during the course of the Brazilian top flight season. He played his 300th game against São Paulo. On 28 March 2012, he played and scored a goal for a 4–1 lead in Edmundo's farewell game against Barcelona Sporting Club. Vasco went on to win this game 9-1. Juninho then scored a trademark free kick against Esporte Clube Bahia in the rourth Round of the Campeonato Brasileiro; that goal was to be his 16th since returning to Vasco from Al-Gharafa Sports Club.
In July 2012, Juninho extended his contract with Vasco for 6 months. On 18 July 2012, he made his 350th appearance for the club against São Paulo FC. In August 2012 he played against his youth team Sport Club do Recife and scored a free kick goal, which was his fourth goal from free kicks in Campeonato Brasileiro Série A 2012. Juninho played in 370 official matches for Vasco scoring 88 goals.
On 17 December 2012, Juninho signed for Major League Soccer team New York Red Bulls. On 3 March 2013 Juninho made his official debut for New York starting for his new club in a 3-3 draw at Portland Timbers. On 3 July 2013 NY Red Bulls announced that they reached an agreement with Juninho for the cancelation of his contract.
On 11 July 2013, Vasco da Gama announced the return of Juninho to the club and he made his third debut for the team against rivals Fluminense on 21 July. Juninho scored and assisted in a 3–1 victory. He scored his first home goal against Criciúma with a 32-metre free kick, also assisting Edmilson dos Santos Silva for the third goal of the game. By the end of July 2013 Juninho had scored 2 goals and had made 2 assists since rejoining the club. He played his third game for Vasco da Gama against another rival team Botafogo, setting up Andre for Vasco's first goal, in a 3–2 defeat. He played his sixth game against Gremio and made another assist. It was his fourth assist in Campeonato Brasileiro. Juninho made his fifth assist against Sport Club Corinthians Paulista; the game ended in a 1–1 draw. He played his 16th game against Vasco rivals Botafogo and made two assists; the game ended with a 2–2 draw after Botafogo had led 2–0. Juninho played 16 games for Vasco in his third stint with the club, scoring 2 goals and making 7 assists in the Campeonato Brasileiro. He retired from playing professional football on 2 February 2014.
Juninho made his debut for the Brazilian national team in 1999.
On 7 September 1999, he became one of the few footballers to have played two top-level matches in two different countries in the same day. He represented his country in the second half of the friendly match between Brazil and Argentina in Porto Alegre, which Brazil won 4–2, playing about fifteen minutes. In spite of a delayed flight to Montevideo, he still arrived in Uruguay in time to feature in the second half of the Copa Mercosur match between Vasco and Nacional.
Although Juninho had a period of prolonged domestic success, he was not selected in the Brazil squad for the 2004 Copa América.
In the 2006 FIFA World Cup. Juninho scored against Japan in a group stage match. Following Brazil's defeat in the quarter-finals of the tournament, he announced his international retirement, as to make way for younger talents coming through the ranks in Brazil to build for the 2010 FIFA World Cup.
Juninho has been described as "one of the world's most feared strikers of a static ball". As of 17 May 2009, Juninho has scored 44 goals from direct free kicks for Olympique Lyonnais, his last for the club being a strike from long distance against Olympique de Marseille. With his free kick in Champions League against FC Barcelona, he rewrote Olympique Lyonnais' record books as their highest ever European goal scorer with 17 goals. The method he uses for long-range free kicks is frequently "knuckle balling," where the ball has almost no spinning motion during flight. A successful knuckle ball will "move" or "wobble" in the air unpredictably, making it difficult for the goalkeeper to save. He first made his name as a free kick taker in Europe with a long range free kick against Bayern Munich in the 2003–04 Champions League group stage in which the ball dipped viciously at the end of travel that deceived Bayern keeper Oliver Kahn, who was considered one of the best goalkeepers in the world at the time. He was also the creator of the famous "shoot of the snake".
On 23 May, the day of his very last game for Lyon, Juninho reached the 100 goal landmark total overall goal tally for Lyon through a penalty kick against Caen. He has scored from free-kicks beyond 40 metres on four occasions: a 41-metre screamer against AC Ajaccio in 2006, a 45-metre goal against Barcelona in 2007, a 48-metre goal against OGC Nice in 2008, and a 40-metre strike against Marseille in 2009, this being his final free kick goal for Lyon. Even before Lyon, he displayed his talent at Vasco da Gama, scoring several free kick goals for the club. Juninho has also scored memorable free kick goals for Brazil, the most famous being a curling shot from 27 metres against Greece in the 2005 FIFA Confederations Cup. Brazil would go on to win the match 3–0. Also, Juninho scored two memorable free kicks against Nice in the 2008–09 season as Lyon were losing 2–0. Juninho rapidly pulled back his team by scoring one free kick that bounced past the goalkeeper and in the top corner and one from 48 yards away. Lyon went on to win that game as well with a converted penalty by Karim Benzema. Juninho's style of freekick taking has been adapted by players such as Andrea Pirlo, Cristiano Ronaldo and Didier Drogba. The knuckling ball technique takes a lot of skill to strike the ball that way and to aim it as a freekick. Juninho has 76 official goals from direct free kicks as of 2013. Juninho is also known as a playmaker and for his ability to produce effective passes which leads him to getting assists on many teammates goals. He assisted on 18 goals in the 2012 season in Brazil in all competitions.