Anne shirley anne of green gables tutorial beauty beacons of fiction
Anne Shirley is a fictional character introduced in the 1908 novel Anne of Green Gables by Lucy Maud Montgomery. Montgomery wrote in her journal that the idea for Anne's story came from relatives who, planning to adopt an orphaned boy, received a girl instead. Anne Shirley's appearance was inspired by a photograph which Montgomery clipped from the Metropolitan Magazine and kept, unaware of the model's identity as the notorious 1900s Gibson Girl Evelyn Nesbit.
Contents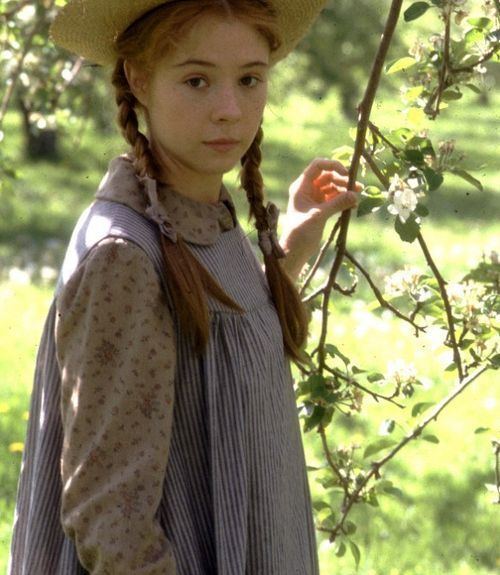 Anne's early life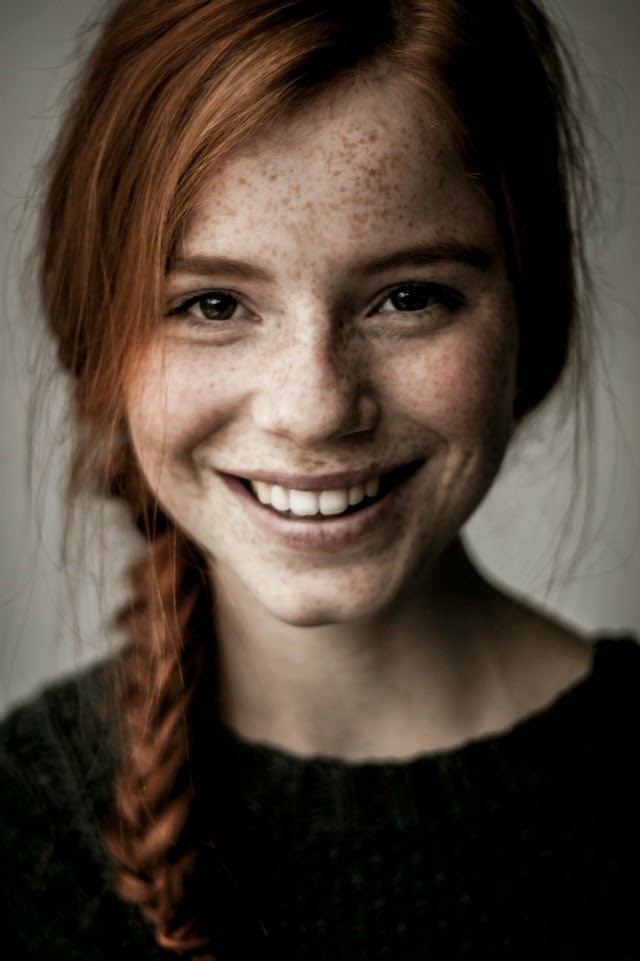 Anne Shirley was born in the (fictional) town of Bolingbroke, Nova Scotia and spent the earliest years of her childhood there. No specific birthdate is given, but references in later works suggest her date of birth is in March 1865, although a reference in Anne's House of Dreams to the Canadian federal election of 1896, when she was approximately 27, could be interpreted to date her birth to approximately the spring of 1869. In any event, Anne was orphaned as an infant of three months, when her parents, schoolteachers Walter and Bertha Shirley (née Willis), died of typhoid fever. Without any other relations, Anne was taken in by Mrs. Thomas, who had done housework for the Shirleys. After Mr. Thomas died, Anne went to live with the Hammond family for some years and was treated as little more than a servant until Mr. Hammond died, whereupon Mrs. Hammond divided her children amongst relatives and Anne was sent to the orphanage at Hopetown. She considered herself as "cursed" by twins — Mrs. Hammond had three sets of twins whom Anne helped raise.
Arrival at Green Gables, Avonlea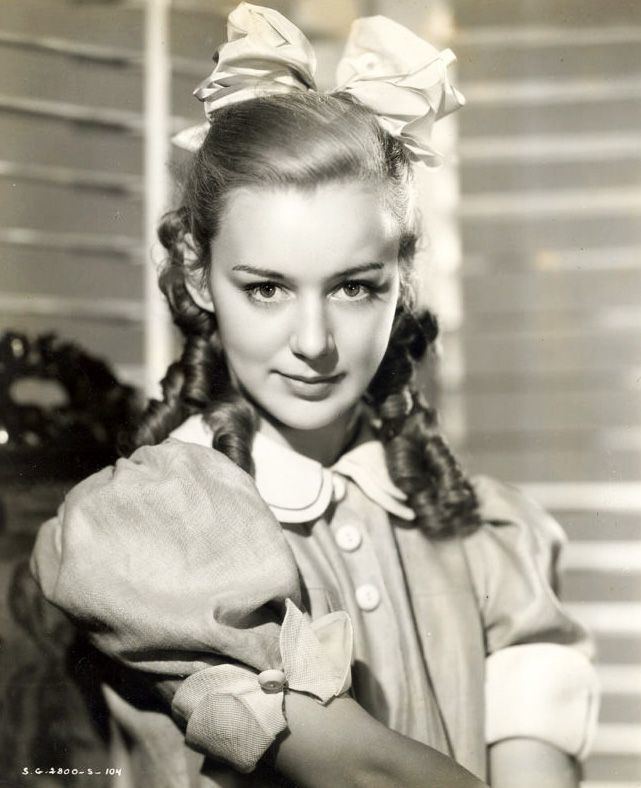 At the age of eleven, Anne was sent from the Hopetown orphanage to the neighbouring province of Prince Edward Island, which she regarded as her true home ever after. Unfortunately, she was sent there by mistake — her sponsors, the siblings Matthew and Marilla Cuthbert, wanted to adopt a boy to help them on their farm, but the neighbour with whom they had sent the message was certain they had requested a girl instead. Matthew quickly became fascinated by the girl's good-hearted spirit, charming enthusiasm and lively imagination, and wanted her to stay at Green Gables from the very first. Marilla's instinct was to send her back to the orphanage, but she was eventually won over by Anne's quirky joy in life — and by the fact that another woman, much harder than herself, was set to take Anne should Marilla decline to keep her.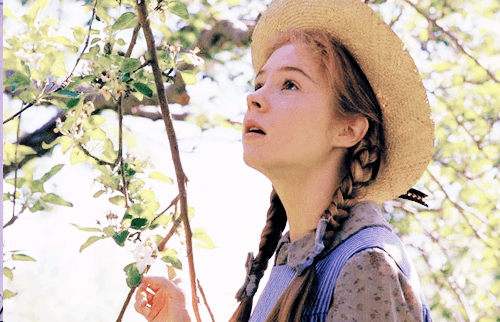 Anne initially made a poor impression on the townsfolk of Avonlea with an outburst at the Cuthberts' neighbour, the outspoken gossip Mrs. Rachel Lynde, but this was amended by an equally impassioned apology. Anne soon became 'bosom friends' with a girl from a neighbouring farm, Diana Barry. The friendship was disrupted by the temporary enmity of Diana's mother, after Anne mistakenly got Diana drunk on Marilla's homemade currant wine, which Anne had mistaken for raspberry cordial. Anne was soon restored to the family's good graces by saving the life of Diana's little sister Minnie May. Minnie May had an attack of the croup, which Anne was able to cure with a bottle of ipecac and knowledge acquired while caring for the numerous Hammond twins.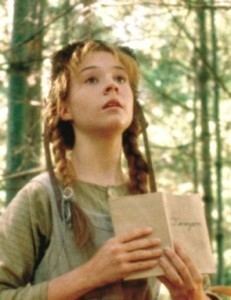 Anne also formed a complex relationship with Gilbert Blythe, who was three years older than Anne but was studying at her level, having had his schooling interrupted when his father became ill. On their first meeting as schoolmates, Gilbert teased Anne with the nickname "Carrots". Anne, perceiving it as a personal insult, became so angry that she broke her slate over his head. When her teacher punished her by making her stand in front of the class, a long-lasting hatred of Gilbert Blythe was established. Throughout Anne of Green Gables, Gilbert repeatedly displays admiration for Anne, but she coldly rebuffs him. Her grudge persisted even after he saved her from a near-disastrous reenactment of Tennyson's "Lancelot and Elaine" when her leaky boat sank into the pond. After this almost fateful accident, Gilbert pleaded to Anne to become his friend but she refused, although she came to regret it later. For the rest of their school years in Avonlea, they competed as intellectual rivals for the top of the class, although the competition was entirely good-natured on Gilbert's side.
Avonlea schoolteacher years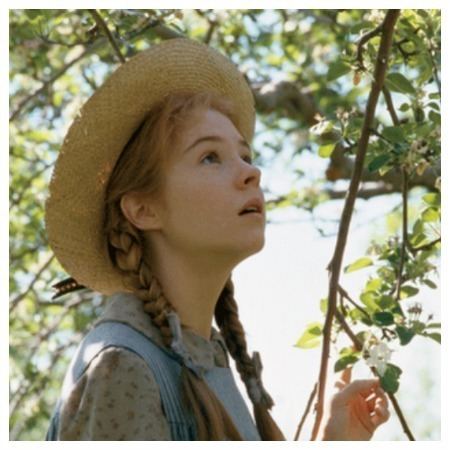 Immediately after graduating from Avonlea's public school, Anne and Gilbert both went to Queen's College in Charlottetown, which trained them for teaching and university studies. They split the most prestigious prizes between them, and remained "enemies" all through their studies at Queen's. Anne's grades led her to be offered a scholarship at Redmond College, but after Matthew's death near the end of Anne of Green Gables, Marilla's failing eyesight led Anne to defer her enrollment at Redmond so that she could stay at Green Gables to help her. Gilbert had already been appointed as the Avonlea schoolteacher for the following term, but as an act of kindness, he moved to White Sands School and gave the Avonlea position to Anne instead. She thanked him for the sacrifice and they made amends, becoming friends at last after five years of rivalry.
In Anne of Avonlea, Marilla decided to take in her cousin's twin children, Davy and Dora (continuing Anne's "curse of twins"). However, Anne took to Davy and Dora immediately. The following year, Rachel Lynde's husband Thomas died and Rachel moved in with Marilla at Green Gables, leaving Anne free to continue her education at Redmond College in Kingsport, Nova Scotia. Anne was pleased because Gilbert would also be going to Redmond the following year. After the wedding of her friend Miss Lavender, Anne first realized that there is a possibility that Gilbert feels more for her than friendship, and "The page of girlhood had been turned, as by an unseen finger, and the page of womanhood was before her with all its charm and mystery, its pain and gladness."
Redmond College
In Anne of the Island, Anne's academic and social life blossom at Redmond. Gilbert, who has always loved Anne, proposes to her, but she rejects him ultimately because Anne's vision of love is rooted deeply in sentimental fantasies and she does not recognize her closeness to Gilbert as love. She believes that she will fall in love with her "ideal man" who would be dark and inscrutable. Feeling deeply disappointed, Gilbert distances himself from Anne. Anne later welcomes the courtship of the darkly handsome Roy Gardner, but she realizes that he does not truly belong in her life and rejects his proposal after two years of courtship.
After graduating from Redmond College with a B.A., Anne, now 22, returns to Avonlea and finds that life has moved on—her childhood friend Jane has married a millionaire, and her best friend Diana Barry (now Diana Wright) has given birth to her firstborn. Anne still does not believe she is in love with Gilbert, but she is disappointed at the end of their friendship, and confused over her reaction to gossip that he is in love with Christine Stuart, a fellow Redmond student.
Engagement to Gilbert
Upon her return to Avonlea after staying with her friends Paul, Stephen, and Lavender Irving at Echo Lodge, Anne learns that Gilbert is deathly ill with typhoid fever. Anne is deeply shaken by the prospect of losing him and realizes that she loved Gilbert all along, in a lonely vigil she calls her "Book of Revelation". Once Gilbert recovers from his illness, he offers a second proposal to Anne, and she accepts. It is explained that Christine had been engaged to someone else all along, and Anne's friend Phil Blake had written Gilbert and told him to "try again".
Their engagement lasts for three years. Her engagement ring is noted to be a circlet of pearls rather than a diamond, a stone which Anne said always disappointed her because they weren't the lovely purple she had dreamed of. Anne resumes her teaching career in the island's second-largest town, Summerside, while Gilbert completes his three-year medical school course.
Marriage and motherhood
Anne and Gilbert finally marry at Green Gables, the house Anne grew up in, and move to the village of Four Winds, P.E.I. There, they take up residence in a small house Anne dubs the "House Of Dreams", and Gilbert takes over his uncle's medical practice in the nearby town of Glen St. Mary.
Anne's first two children (one of whom dies in infancy) are born in the House of Dreams, before Anne and Gilbert and their growing family reluctantly move to larger quarters. Anne and Gilbert live the rest of their lives in Glen St. Mary, in a large house they name Ingleside. They have a total of seven children between approximately 1895-1900: Joyce (or "Joy") (who dies very soon after her birth), James Matthew ("Jem"), Walter Cuthbert, Diana ("Di"), Diana's twin Anne ("Nan"), Shirley (the youngest son), and Bertha Marilla ("Rilla"). Anne is quite ill after the births of both Joyce and Shirley, but recovers both times.
Anne's children enjoy a happy, even idyllic childhood, spending much of their time playing and adventuring in a nearby hollow they name Rainbow Valley. Anne herself has a comfortable life, with a live-in maid (Susan Baker) who effectively runs the household and is also Shirley's primary caregiver after Anne falls ill giving birth to him. After Anne recovers, she is involved in various ladies' committees in town, and travels to Europe with Gilbert for an extended tour of the continent at one point, circa 1906. But the spectre of World War I changes things, and all three Blythe boys (as well as the fiancés of Nan and Rilla) eventually volunteer to fight in the war. The sensitive and poetic Walter, the second of Anne's sons to volunteer, is killed at Courcelette in 1916. Jem is listed as missing at the war's conclusion, but after an agonizing five months, eventually emerges alive, having escaped from a POW camp.
Anne the grandmother
Anne's final appearance occurs in the collection The Blythes Are Quoted. In this work, which is somewhat darker in tone than the previous Anne books, we see brief glimpses of Anne in a number of short stories that are primarily about other inhabitants of Glen St. Mary, and are set from the pre-World War I era through to the beginning of World War II. The book also features a number of poems, which are separately credited to Anne and her son Walter (plus one that was started by Walter and completed by Anne after his death).
We last see an older and wiser Anne, now in her mid-seventies, in the early days of World War II. "Mrs. Dr. Blythe", as she is often referred to, is a well-known, oft-discussed figure in Glen St. Mary, who is loved by some, though other residents express small-minded jealousy or envy of both Anne and her family. While Anne has mellowed from the days of her youth, she and Gilbert still engage in sly, good-natured teasing of each other. She has continued to indulge in her love of matchmaking, and also writes poetry. She is still married to Gilbert and is now a grandmother to at least five, three of whom are old enough to be enlisting in the war effort: Jem's sons Jem, Jr. and Walter, and Rilla's son Gilbert. Also mentioned is Nan's daughter Di; the parentage of a granddaughter named "Anne Blythe" is unclear, as this namesake of Anne's could be either Jem or Shirley's child.
Though Anne gives up writing short stories shortly after becoming a mother, she continues to write poems throughout her life. These poems are regularly shared with the rest of the family, who offer comments, criticism and encouragement. Anne's later work expressed deep difficulties with coming to terms with Walter's demise, and with the idea of war; several characters comment that neither Anne nor Gilbert were ever quite the same after Walter's death. Still, the couple are utterly devoted to each other and their family, and as the saga concludes, circa 1940, the Blythes remain pillars of their community who have enjoyed a 50-year marriage.
Books
In addition to Anne of Green Gables (1908), Anne is the central character of subsequent novels written by Montgomery: Anne of Avonlea (1909), Anne of the Island (1915), Anne's House of Dreams (1917), Anne of Windy Poplars (1936; UK title Anne of Windy Willows), and Anne of Ingleside (1939). Other books in the Anne series include Rainbow Valley (1919), which focuses on Anne's children during their childhood, and Rilla of Ingleside (1921), which focuses on Anne's youngest daughter during World War I.
Anne also appears and is mentioned in Chronicles of Avonlea and Further Chronicles of Avonlea, though the bulk of the stories in these volumes are about other characters. In The Blythes Are Quoted (published in an abridged format as The Road to Yesterday and in a restored, unabridged edition in 2009), Anne is a peripheral character as a grandmother with several grandchildren, at least three of whom are preparing to enlist in the Canadian army during the opening days of World War II. These were among the last stories Montgomery wrote before her death in 1942.
Anne Shirley also appears in Budge Wilson's Before Green Gables, an authorized prequel to Anne of Green Gables supported by the heirs of L.M. Montgomery. Based on background information from the original series, the book tells of the first 11 years of Anne Shirley's childhood, beginning with the brief happiness of Bertha and Walter Shirley's marriage before their early deaths.
Film and television
The first filmed appearance of Anne Shirley was in the 1919 silent film, Anne of Green Gables, in which the role was played by Mary Miles Minter. The film was directed by William Desmond Taylor. As of 2011, no prints of this silent film adaptation are known to survive.
In the 1934 adaption of Anne of Green Gables, Anne Shirley was portrayed by Dawn O'Day, who later adopted the character's name as her own stage name. She reprised the role in Anne of Windy Poplars, a 1940 film adaption.
Anne was portrayed by Kim Braden in two BBC mini-series in the early 1970s, based upon the books Anne of Green Gables and Anne of Avonlea.
Anne was portrayed by Megan Follows in three of the four CBC Television film adaptions by Kevin Sullivan: Anne of Green Gables, Anne of Green Gables: The Sequel, and Anne of Green Gables: The Continuing Story; the third film is an original story not based on any of Montgomery's work (and, indeed, it contradicts the chronology of the novels by featuring a 20-something Anne during World War I). Sullivan's fourth film, Anne of Green Gables: A New Beginning, features Barbara Hershey as a middle-aged Anne looking back on her early years and Hannah Endicott-Douglas as a young Anne before arriving at Green Gables.
In 1979, Japan's World Masterpiece Theater produced Akage no Anne. Later, in 2009, the prequel novel Before Green Gables was adapted into an anime, Kon'nichiwa Anne: Before Green Gables, in which Anne also appears as the central character.
In 2005, Sullivan produced an animated reimagining of the story, Anne: Journey to Green Gables, with McKenzie Sullivan providing the voice of Anne.
In 2016, a 90-minute movie was made (L.M. Montgomery's Anne of Green Gables) with Ella Ballentine as Anne Shirley Martin Sheen as Matthew Cuthbert
Anne will be portrayed by Amybeth McNulty in the 2017 Netflix series Anne.
Reception and legacy
Lennie Goodings, a publisher for Virago Press, chose Anne as her favorite fictional character, stating, "The feisty, funny and above all unabashedly passionate Anne of Green Gables...[she] faces the world with absolutely nothing but the sheer force of her personality. I love her."
Actress Christina Hendricks cites the character as the reason for dyeing her naturally blonde hair red since the age of 10.
References
Anne Shirley Wikipedia
(Text) CC BY-SA