3.1

/

10

Alchetron

5.4

Rate This




Music director

M.M. Keeravaani




Genre

Drama, Romance, Thriller

Release date

January 17, 2003 (India)




Songs

Jaadu Hai Nasha Hai (female)




Cast




Similar movies



Jism (English: Body) is a 2003 Indian erotic thriller film edited and directed by Amit Saxena, written by Mahesh Bhatt, produced by Pooja Bhatt and Sujit Kumar Singh under the banner Fish Eye Network [P] Ltd and Shreya Creations, which starred Bipasha Basu and John Abraham, the latter making his début in Bollywood films. The music for the film was scored by M. M. Keeravani. Jism ranked 92 in the top 100 sexiest movie scenes poll conducted by Channel 4. The film is essentially a remake of Body Heat, which was, in turn, loosely based on Billy Wilder's 1944 film Double Indemnity, which was a version of James Cain's novel Double Indemnity.
Contents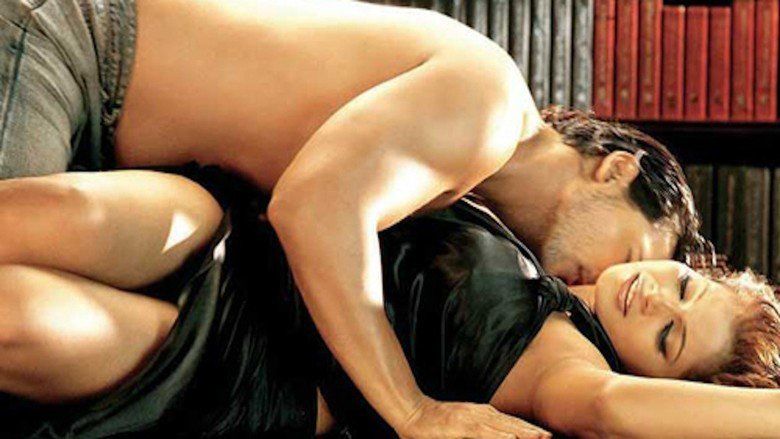 Plot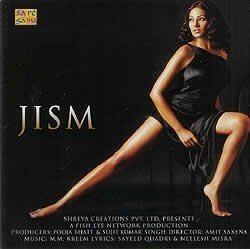 Kabir (John Abraham), an unhappy, rather poor, alcoholic lawyer lives a playboy lifestyle in Pondicherry. Kabir's best friends, Siddharth (Vinay Pathak), a policeman and Vishal (Ranvir Shorey), his colleague, try to keep him away from trouble. He meets Sonia Khanna (Bipasha Basu), the beautiful wife of a travelling millionaire, Rohit Khanna (Gulshan Grover).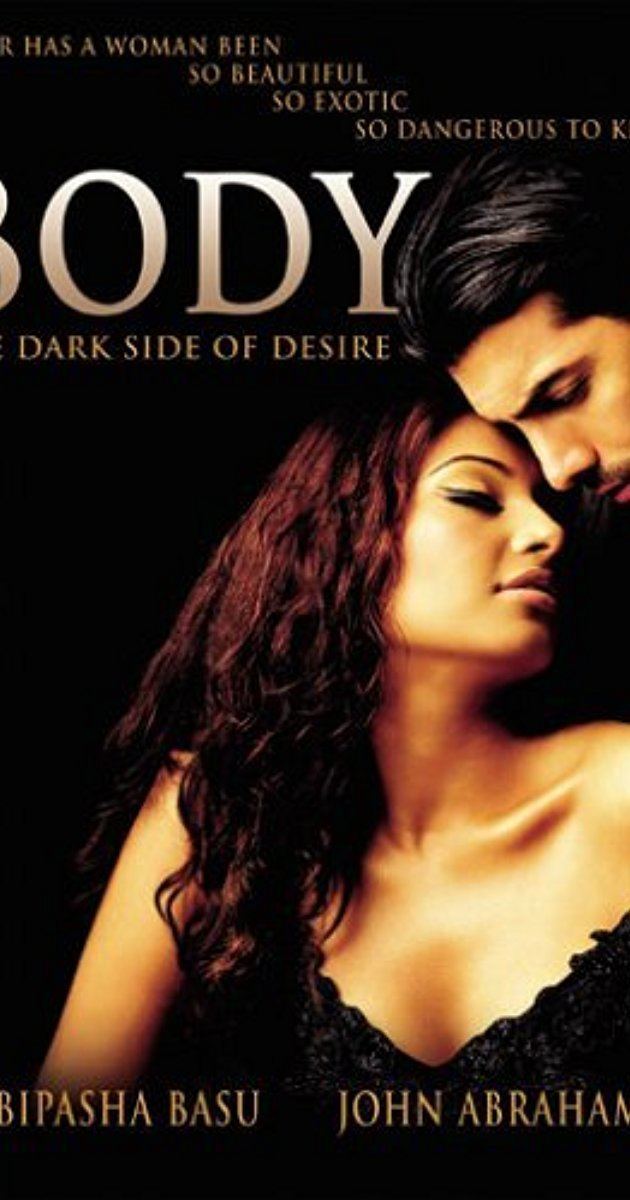 They have a stormy affair and Kabir finds himself falling madly in love with Sonia. He suggests that she get a divorce, but she says that her husband is capable of killing them both. Sonia finally convinces Kabir to murder her husband, and make it look like an accident. She also suggests that they should alter Rohit's will so that she inherits all his property. Kabir tries to reason with her, but she goes ahead and alters the will naming him as executor. Rohit's sister, Priyanka, tries to warn him that Sonia is only interested in money and has already killed Rohit's first wife. Siddharth, who is in charge of the case, suspects Kabir and is caught between friendship and duty. Kabir tries to get Sonia to leave the city with him. It is only when she sends someone to kill him that he realises that all she wants is the money.
Kabir confronts Sonia and she denies that she ever loved him. When he threatens to turn himself in and confess his crime to the police, she shoots him. He's wounded in the abdomen, but manages to stand up. Sonia rushes to him as he stands and tells him that she has always loved him. They share a passionate kiss, and then the gun goes off in Sonia's hands. Her eyes flash open from the kiss and she starts to whisper Kabir's name repeatedly. It is revealed that Kabir had shot Sonia in the stomach as he lays her down on the sofa.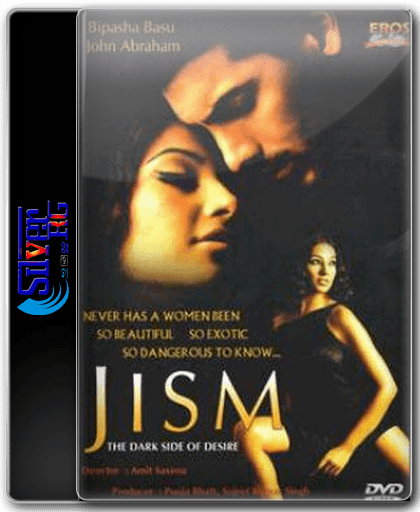 He then flees and calls Siddarth and tells him and Vishal to meet him at the beach. They meet Kabir who apologises to them and says that he just wants to see the sun rise one last time. As they watch the sun rise, Kabir has a vision of Sonia walking towards him. Kabir smiles to himself and then dies of his injury.
Cast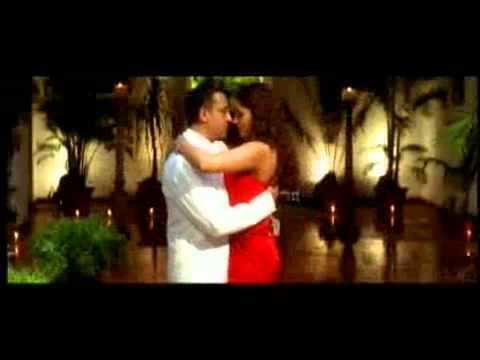 John Abraham as Kabir Lal (Viraj Adhav as the dubbing voice)
Bipasha Basu as Sonia Khanna (Mona Ghosh Shetty as the dubbing voice)
Gulshan Grover as Rohit Khanna
Ranvir Shorey as Vishal
Anahita Uberoi as Priyanka Kapoor (Rohit's sister)
Ayesha Kapur
Harsh Vasisht as the bomb-maker
Vinay Pathak as DCP Siddharth
Bobby Bedi
Crew
Edited and Directed By: Amit Saxena
Produced By: Pooja Bhatt and Sujit Kumar Singh
Story and Screenplay By: Mahesh Bhatt
Dialogue Writer: Niranjan Iyengar
Song Music and Background Score: M. M. Kreem
Cinematography: Fuwad Khan
Art Director: Thotta Tharani
Action Co originator: Abbas Ali Moghul
Choreographer: Raju Khan
Lyrics: Neelesh Misra and Sayeed Quadri.
Studio: Fish Eye Network [P] Ltd
Distributor: Shreya Creations
Music
The soundtrack of Jism soundtrack was released on 18 December 2002. The music has been composed by M. M. Keeravani under the pseudonym M. M. Kreem. Lyrics have been penned by Neelesh Misra and Sayeed Quadri. According to the Indian trade website Box Office India, with around 15,00,000 units sold, this film's soundtrack album was the year's seventh highest-selling.
Box office
Jism grossed ₹132.5 million (US$2.1 million) which Box Office India called "hit".
Sequels
A sequel titled Jism 2, starring Sunny Leone, Randeep Hooda and Arunoday Singh, directed by Pooja Bhatt was released worldwide on 3 August 2012.
References
Jism (2003 film) Wikipedia
(Text) CC BY-SA
Jism (2003 film) IMDb
Jism (2003 film) themoviedb.org