India




19.46 km²




Time zone, IST, UTC+5:30




Puducherry




Pondicherry




1673




Pondicherry University, Jawaharlal Institute of Postgraduate Medical Education and Research, Mahatma Gandhi Medical College & Research Institute, Sri Venkateshwaraa Medical College Hospital and Research Centre, Rajiv Gandhi College of Engineering and Technology



Pondicherry ( or ) or Puducherry is a city, an urban agglomeration and a municipality in Pondicherry district in the Indian union territory of Puducherry. It is affectionately known as Pondy, and has been officially known by the alternative name Puducherry since 2006.
The history of the City of Pondicherry is recorded only after the period of colonial rule by the Dutch, Portuguese, British and the French. By contrast, nearby places like Arikamedu, Ariyankuppam, Kakayanthoppe, Villianur, Bahur which were annexed by the French East India Company over a period of time and which became the Union Territory of Pondicherry after Independence have recorded history predating the Colonial period.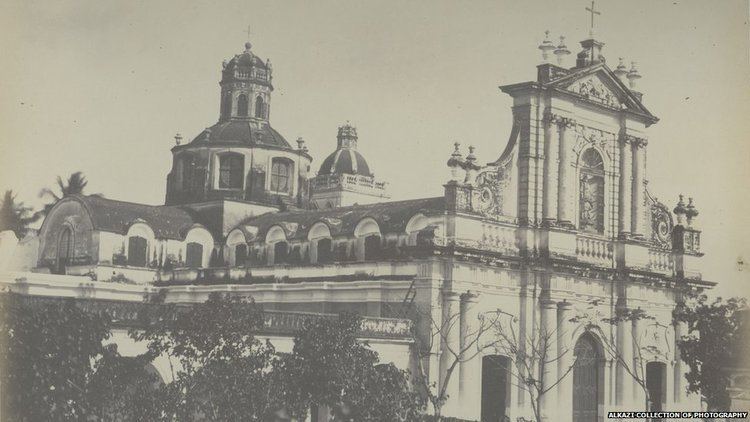 A marketplace named Poduke or Poduca is recorded as a Roman trading destination from the mid 1st century. The area was part of the Pallava Kingdom of Kanchipuram in the 4th century. The Cholas of Thanjavur held it from the 10th to 13th centuries, only to be replaced by the Pandya Kingdom in the 13th century. The Vijayanagar Empire took control of almost all the South of India in the 14th century and lasted until 1638, to be supplanted by the Sultan of Bijapur. The French acquired Puducherry in 1674 and held control, with occasional interruption from the British and Dutch, until 1954 (de jure in 1956), when it was incorporated into the Indian Union along with the rest of French India.
On 18 October 1954 conducted a general election with 178 people in Pondicherry Municipal and Commune Panchayat. 170 people were in favor of independence, in which 8 people voted against. On 1 November 1954,The union was released to Puducherry.
However, formal agreement was signed 16 August. That date celebrated as Independence Day of the Puducherry. Following the demands of the French India Viduthalai Kaala Makkal Iyyakkam to their current CM of Puducherry. So 1 November be declared as the Independence Day of Puducherry and 16 August as the Republic Day.
Businesses headquartered in Pondicherry include manufacturer General Airconditioners.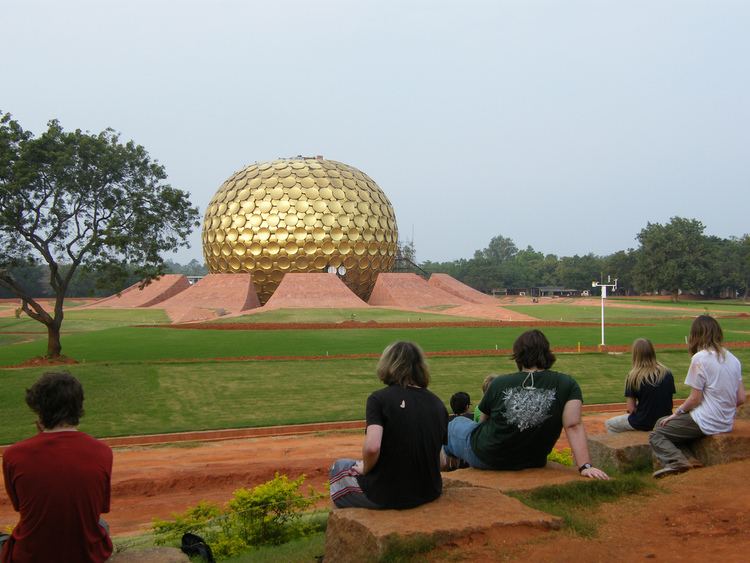 Pondicherry is a popular tourist destination in South India. The city has many colonial buildings, churches, temples, and statues which, combined with the systematic town planning and planned French style avenues, still preserve much of the colonial ambiance.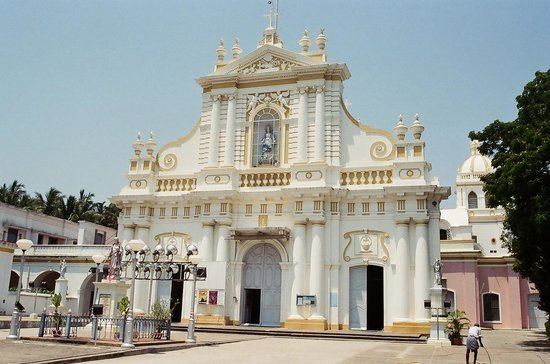 The most popular tourist destinations are the four beaches in Pondicherry, which are Promenade Beach (also known locally as the Rocky Beach), Beach, The Auroville Beach and Serenity Beach. Sri Aurobindo Ashram, located on rue de la Marine, is one of the most well known and wealthiest ashrams in India. Auroville (City of Dawn) is an "experimental" township located 8 km north-west of Pondicherry. It is meant to be a universal town where men and women of all countries are able to live in peace and progressive harmony, above all creeds, all politics and all nationalities.
There are a number of old and large churches in Pondicherry, most of which were built in the 18th and 19th centuries. A number of heritage buildings and monuments are present around the Promenade Beach, such as the Childrens Park & Dupleix Statue, Gandhi statue, Nehru Statue, Le Cafe, French War Memorial, 19th Century Light House, Bharathi Park, Governors Palace, Romain Rolland Library, Legislative Assembly, Pondicherry Museum and the French Institute of Pondicherry at Saint-Louis Street.
Pudducherry Botanical Gardens is located south of the New Bus Stand. Chunnambar Backwater resort is situated 8 km from Pondicherry, along the Cuddalore Main Road. This tropical resort is flanked by a quiet-flowing creek on one side. Boating and tree house are very popular.
Arulmigu Manakula Vinayagar Devasthanam on Manakula Vinayagar Street is a famous Hindu temple, which houses Lord Ganesha. Sri Manakula Vinayagar Temple was in existence before the French came and settled in Pondicherry i.e. before 1666. According to Sasthra, Lord GANESHA is named in 16 types based on his various forms, out of which this god facing the east coast near the Bay of Bengal was named as Bhuvaneshar Ganapathy, now called as Manakula Vinayagar. In Tamil, Manal means sand and Kulam means pond near the sea. Earlier, there was full of sand around the pond. So, the people called the god as Manal Kulathu Vinayagar [means God near the pond of sand]. Later, it was named as Manakula Vinayagar.
Thirukaameeswarar Temple is one of the ancient temples located in a rural town called Villianur (the ancient name is Vilvanallur, meaning "vilva marangal niraindha nalla vur"), which is located about 10 km away (towards Villupuram) from Pondicherry town. This temple is renowned as Periya Koil "Big Temple". The prime god is Lord Shiva and the prime goddess is Goddess Kokilambigai. In addition, there are also other Hindu gods such as Murugan, Vinayagar, Thakshanamoorthy, Perumal, Bhramah, Chandikeshwarar, Natarajar, Navagrahah, and 63 Naayanmaars. The pioneers in this temple say that the age of this temple is about 1000+ years. It is thought to have been built by one of the Chola kings. There is also a huge "temple pond". The "Ther Thiruvizha" (Car Festival) is celebrated at this temple.
Pondicherry Wikipedia
(,)http://i0.wp.com/pondytour.com/wp-content/uploads/2015/02/1953505094old-pondicherry-port.jpg(,)http://news.bbcimg.co.uk/media/images/62938000/jpg/_62938222_97.52.0001(026).jpg(,)http://cbertel.files.wordpress.com/2011/01/france-pondicherry-cafe.jpg(,)https://farm3.staticflickr.com/2696/4018506926_793982fb92_o.jpg(,)http://spiff.rit.edu/classes/phys235/venus_t/pondicherry_obs.gif(,)http://www.vintage-views.com/BritishBattles/images/061604k5-pondicherry.jpg(,)http://www.leuchtturm-welt.net/HTML/ASIENPK/ORIGINAL/MADRAS.JPG(,)http://2.bp.blogspot.com/-BqkJLh9_YI8/T8tA8OMm7sI/AAAAAAAAAE4/nfcYJ0yjeLM/s1600/270727_1641888346702_1821651512_1035569_730438_n.jpg(,)http://1.bp.blogspot.com/-RP82OIr0GDI/VDEg53FSx7I/AAAAAAAAGZU/KgWIMu_GhAA/s1600/Untitled.png(,)http://www.columbia.edu/itc/mealac/pritchett/00routesdata/1700_1799/claudemartin/photo1900s.jpg(,)https://www.py.gov.in/knowpuducherry/history01.jpg(,)https://33.media.tumblr.com/tumblr_macjj8cuQM1rqydf2.jpg(,)http://www.blog-city.info/en/img1/17062_old-aye-mandapam.jpg(,)http://upload.wikimedia.org/wikipedia/commons/6/6d/HOTEL_D%27ANGELIS_,MADRAS_EARLY%27S_1900.jpg
(,)http://2.bp.blogspot.com/-KMW1HIV8KhY/U6kHKMSI0fI/AAAAAAAAVFM/T3wQXVfENEg/s1600/pondicherrythali.jpg(,)http://st1.travel.india.com/wp-content/uploads/2013/03/French-cuisine-2.jpg(,)http://blog.theotherhome.com/wp-content/uploads/2013/03/Health_Eating_Pondicherry.jpg(,)http://cms.outlookindia.com/Uploads/Outlook%2520Traveller/2010/201003/114_Pondicherry8.jpg(,)http://media-cdn.tripadvisor.com/media/photo-s/02/4e/d2/60/vege-lasgna.jpg(,)http://images.mid-day.com/2013/aug/food.jpg(,)http://www.leclubraj.com/image/pondicherry_frenchfood_2.jpg(,)https://i2cook.files.wordpress.com/2013/07/pic-514.jpg(,)http://images.mid-day.com/2013/aug/Kassa-Kassa-Kola-Urundai.jpg
(,)http://upload.wikimedia.org/wikipedia/commons/5/5f/Auroville_puducherry.jpg(,)http://media-cdn.tripadvisor.com/media/photo-s/01/5d/3d/f7/immaculate-conception.jpg(,)http://www.keralaholidaymart.com/uploads/pondicherry_tourism.jpg(,)http://www.makemytrip.com/travel-guide/media/dg_image/pondicherry/thumb/Auroville_19_144_pondicherry_938_410.jpg(,)http://blessingsonthenet.com/img/uploads/city/aim_bn_1315141820.jpg(,)http://upload.wikimedia.org/wikipedia/commons/6/64/Rock-beack-at-rue-de-bussy-puducherry.jpg(,)http://www.the-inta.net/india/pondicherry-01.JPG(,)http://lib.pondiuni.edu.in/iaslic2012/images/pondicherry.jpg(,)http://www.ascensiongateway.com/blog/uploaded_images/pondi-gandhi-769829.JPG(,)http://www.pondicherrytaxiservice.com/images/aayimandapam.jpg(,)http://images.intersighttours.com/resources/files/web/destination/image/1373354666037image.jpg(,)http://www.holidayiq.com/images/states/Pondicherry.jpg(,)http://blog.coxandkings.com/wp-content/plugins/dynpicwatermark/DynPicWaterMark_ImageViewer.php%3Fpath%3D2012/12/dreamstime_s_21209824.jpg(,)http://www.touristtiger.com/wp-content/uploads/2013/05/Auroville-Pondicherry.jpg(,)http://www.indiatourismpoint.com/tours/photographs/south-india-tourism/pondicherry-tourism/aurobindo-ashram.jpg(,)http://www.goldenleaf.in/media/images/tourpackage/pondichety.jpg