Children

Alexandra Piddock




Years active

1985–present

Grandparents

Harry Piddock






Full Name

James Anthony Piddock

Born

8 April 1956 (age 59) (

1956-04-08

)

Rochester, Kent, England

Spouse

Margaret Oberman (m. 1991–2004)

Parents

Charles Frederick Piddock, Celia Mary O'Callaghan

Movies and TV shows

Meet the Spartans, Family Tree, Best in Show, The Cold Light of Day, The Five‑Year Engagement




Similar People

Christopher Guest, Mabrouk El Mechri, Margaret Oberman, Marek Kanievska, Garin Hovannisian
The codec jim piddock interview mgs3 zero zero s role in mgsv konami controversy more
James Anthony Piddock (born 8 April 1956) is an English actor, writer, and producer who began his career on the stage in the United Kingdom, before emigrating to the U.S. in 1981.
Contents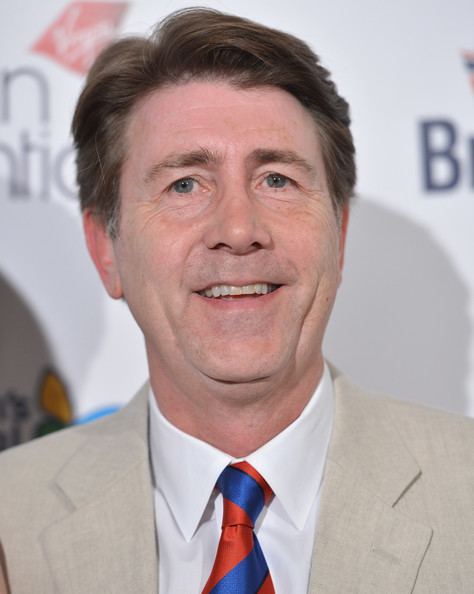 Interview major zero jim piddock mgs3 career and why he will not appear in mgsv
Personal life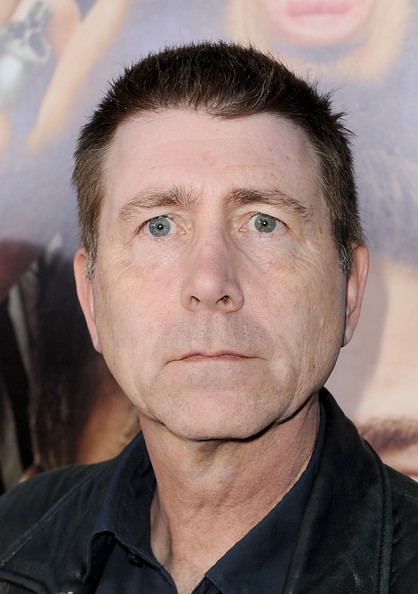 Piddock was born in Rochester, Kent, the son of Celia Mary (née O'Callaghan) and Charles Frederick Piddock. After completing his tertiary studies at Worth School, a Benedictine boarding school in the south of England, Piddock attended London University, gaining an Honours degree in English literature.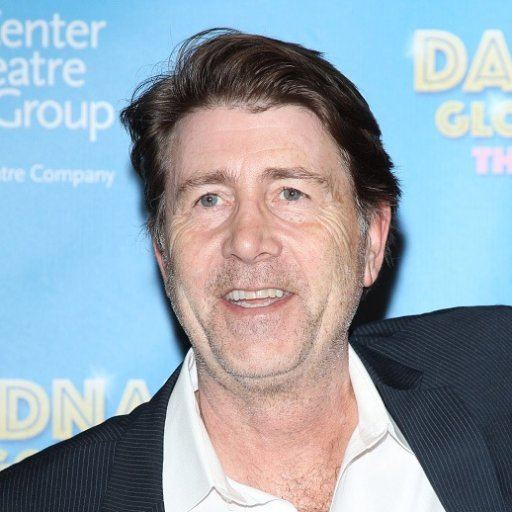 Piddock began his acting career on the stage in the UK, before emigrating to the U.S in his early twenties. He made his U.S theatrical debut in The Boy's Own Story in 1982. A large number of film and television credits followed, most notably Lethal Weapon 2, Independence Day, The Prestige, Austin Powers In Goldmember, The Five Year Engagement, Think Like A Man Too, and several Christopher Guest films, including Best in Show and A Mighty Wind.
Stage career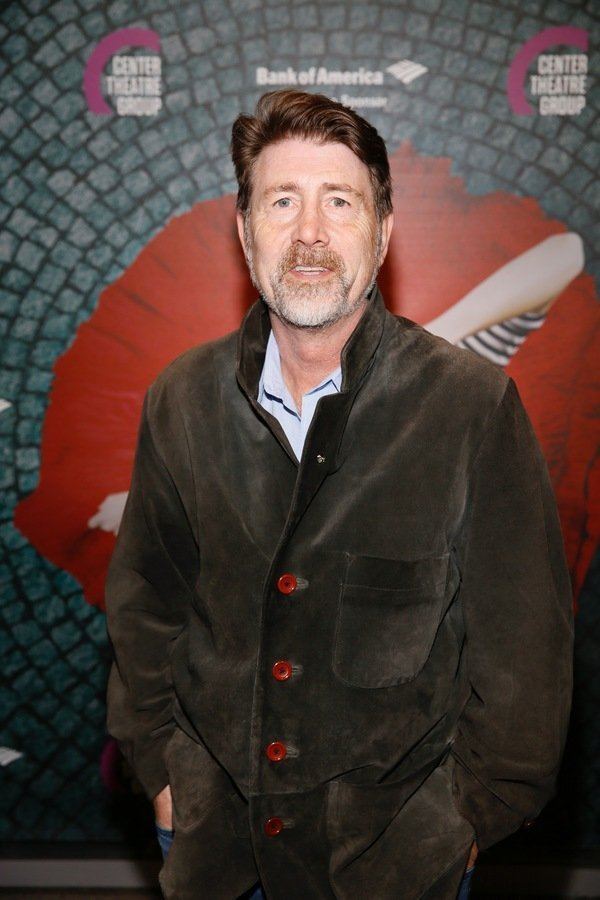 Piddock made his theatrical debut in the U.S. in The Boy's Own Story, a one-man show about a football (soccer) goalkeeper, at the Julian Theatre in San Francisco. The show won Piddock the Bay Area Critics' Best Actor Award. The show was then produced Off-Broadway. That same year (1982), he was cast in Noël Coward's Present Laughter, and other Broadway and Off-Broadway shows followed, including the original US production of Noises Off, The Knack at the Roundabout Theatre, Make and Break, and Design For Living. He won a Drama Desk award for his performance in "Noises Off".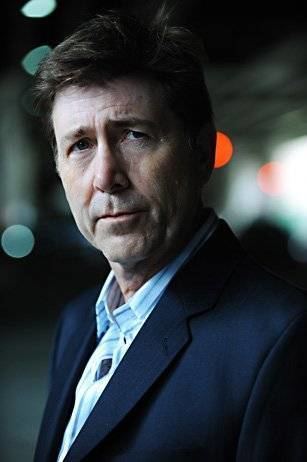 "I spent the first few years of my career pretty much doing nothing but stage work. I started in rep companies in England then did a one-man show in the U.S which led very quickly to doing several Broadway shows. I got very lucky early on. They were fun shows to do. I was in the first ever production of 'Noises off' in America and my first ever job in New York was being directed by and appearing with George C. Scott", Piddock said. In the '80s, Piddock moved to Los Angeles where he pursued work in Television.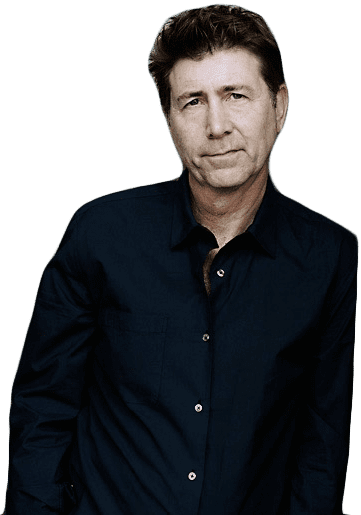 In November 2007, he was seen onstage at the Ricardo Montalbán Theatre in Hollywood, starring in a production of What About Dick? alongside an all British expat cast, including Billy Connolly, Tim Curry, Eric Idle, Eddie Izzard, Jane Leeves, Emily Mortimer and Tracey Ullman. When that play finally officially premiered in 2012, he was again in the cast. He also appeared in 2009 at the Montalban Theatre and on Broadway in "An Evening Without Monty Python".
Television career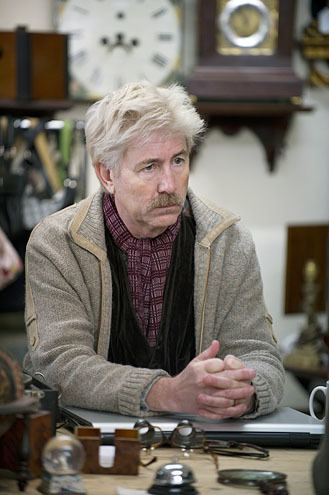 Following a successful stint as a stage performer, Piddock started successfully carving out a career for himself as a TV actor, now spanning over three decades. "I'd always wanted to end up working in film and TV. I guess I could have stayed in New York and probably had a long and fruitful career in the theatre but in the mid-1980's I felt like it was time to change gears and I'd certainly not been short-changed in terms of getting to perform live", Piddock said of his transition into television. Piddock is well known for his many, varied performances on a vast array of hit TV series. His most recognized character would be that of Paul and Jamie's neighbour, Hal Conway on Mad About You.
TV credits
The Tracey Ullman Show
Coach
Max Headroom
The Twilight Zone
Murder She Wrote
Angel
Yes Dear
ER
Friends
The Geena Davis Show
Crossing Jordan
The Drew Carey Show
Lost
Monk
Without a Trace
Dollhouse
Party Down
Childrens Hospital
Castle
He also appeared in several TV films and mini-series, including From The Earth to the Moon, A Mom for Christmas, She Creature on HBO, and The Women of Windsor. He also created, wrote and produced the BBC series Too Much Sun.
Film career
Piddock made his film debut in director Richard Donner's Lethal Weapon 2, in 1989, as the South African consul. He has also produced and/or wrote a number of films, including Traces of Red, One Good Turn, A Different Loyalty, The Man and Tooth Fairy. Piddock's regularly asked if he'll hang up his actor skivvy to become a full-time screenwriter, but says loves both acting and writing equally so wants to continue to do both. Said Piddock, "Each satisfies a different creative and psychological side of whatever the hell it is that I do. But if you held a gun to my head and said you can only earn a living from only one of them? Well... I'd say acting. Because it's a hell of a lot easier! And, to be honest, I can do it a lot more effortlessly. But it's a tough call because there's also nothing more satisfying and gratifying than completing a new screenplay, or even a good day's writing."
Film credits
Independence Day
Traces of Red
Multiplicity
Burn Hollywood Burn
Austin Powers in Goldmember
A Different Loyalty
Love for Rent
See This Movie
The Prestige
Epic Movie
Who's Your Caddy?
The Seeker: The Dark Is Rising
Endless Bummer
He has also appeared in the Christopher Guest comedies Best in Show (as the Dog Show commentator with Fred Willard), A Mighty Wind, For Your Consideration, and Mascots.
Voice work
As a voice actor, Piddock provided the voice of Major Zero in the English version of the video game Metal Gear Solid 3: Snake Eater as well as Agent One in Return to Castle Wolfenstein for Xbox and PlayStation 2. Regarding films he provided the voice of Bolero the Bull in the film Garfield 2, the fictional artistic director of Forever Young Films, Kenneth Loring, doing the commentary in the directors' cut of the Coen Brothers' Blood Simple, he also voiced the part of King Mufasa's hornbill majordomo, Zazu in the Disney games Timon & Pumbaa's Jungle Games and The Lion King: Simba's Mighty Adventure, in the DC Comics animated film Batman: Under the Red Hood, he voiced the part of Batman's butler, Alfred Pennyworth, and also voiced Chic for the animated science fiction film Dead Space: Downfall, based on the video game Dead Space.
Recent work
Piddock appeared in 2012's The Five-Year Engagement, which starred Jason Segel and Emily Blunt, playing Blunt's father, The Cold Light of Day starring Henry Cavill, Bruce Willis and Sigourney Weaver, and The Dictator with Sacha Baron Cohen.
In August, 2012 it was announced that Piddock would be co-writing, acting, and producing a new TV comedy series with Christopher Guest for HBO and the BBC titled Family Tree. On 13 October 2016, Mascots, which he co-wrote with Guest, stars in, and produced, premiered on Netflix.
Filmography
Kill Your Friends (2015)
References
Jim Piddock Wikipedia
(Text) CC BY-SA