蔣雯麗 (traditional)




Gu Changwei (m. 1993)




Actress





Jiang Wenli




蒋雯丽 (simplified)




Beijing Film Academy





20 June 1969 (age 46) Tianjin, China (

1969-06-20

)


Golden Rooster Award for Best Actress




Asian Film Award for Best Actress, Golden Rooster Award for Best Directorial Debut




Love for Life, Lan, The Gua Sha Treatment, And the Spring Comes, Lost Indulgence




Gu Changwei, Sichun Ma, Zhou Xun, Zhu Xu, Chen Jianbin
Jiang Wenli (Chinese: 蒋雯丽, born 1969 in Bengbu, Anhui) is a Chinese actress. A native of Tianjin, she graduated from the Beijing Film Academy in 1992. Jiang was one of the members of the jury of the Shanghai International Film Festival in 2005. In 1993, she married cinematographer and director Gu Changwei.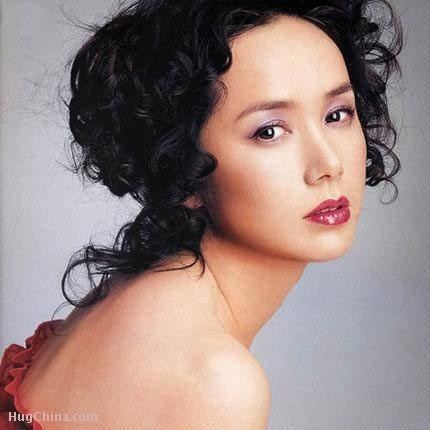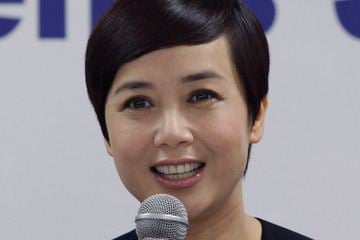 Jiang was born into an affluent family. Her father was a railroad engineer and her mother was a railroad telephone operator. Both of her parents love literature and the arts. Since Jiang was a young girl, her father taught her to appreciate famous books, paintings, and songs. When she was 5 years old, she dreamt about being a gymnast, so her mother sent her to study dance and gymnastics. However, since her stature did not fit the standards of a gymnast, the coach of the Bengbu city gymnastics team refused to regard her as a formal team member. Afterwards, she spent five years practicing as an informal member. At the age of 17, she took the college entrance examination with the goal of going to normal university. However, she was instead accepted by a water conservation secondary school because her score was five points below the acceptance line for a normal university. In 1986, she graduated from the secondary school and started to work at the Bengbu City Water Company. Her job was to design ways of water transportation for residents. Nevertheless, she was not satisfied with her life at the time and decided to go to Beijing in 1988 to start her new life.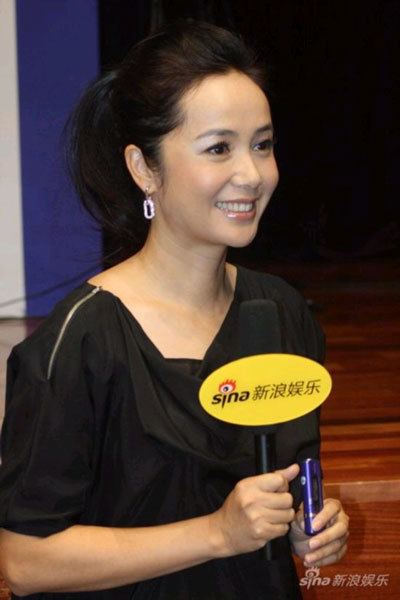 Her niece Ma Sichun is also an active actress now.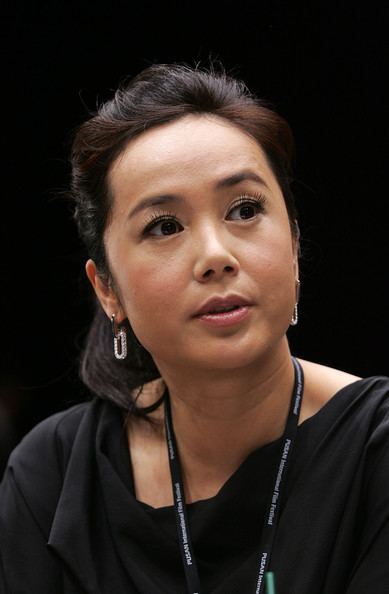 Without any preparation, Jiang was accepted by the Beijing Film Academy. After she became a student of the academy, countless film companies invited her to play roles in their films. Her first role was a nursery school teacher in a TV series called Lily on Cliff, and that series won the Feitian TV Awards the same year. Jiang was also a candidate for the Best Supporting Actress award. After this, she played Shuixiu in the movie Li Li Yuan Shang Cao, which won an award at a French film festival. The last film of her college period was The Story of Xing Hua in which Jiang played a girl named Xing Hua. After graduating from college, she went to America for a long time before returning to China to continue her career.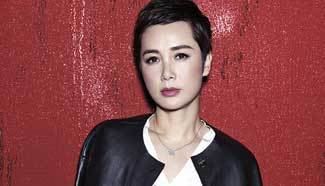 After coming back to China, Jiang played a role in Miaomiao Liu's movie Who you think you are. In 1993, she played an important role as Chengyi's mother in the movie Farewell My Concubine, which won the Best Movie Award at the Cannes Film Festival that year. In 1999, Jiang acted in a 20 episode TV series called Lead by the Hand, and for her performance she won one of the Chinese television industry's highest honors, Best Actress, from both the Golden Eagle Awards and the Feitian TV Awards. In 2000, for her performance in the film Team Spirit, Jiang won the Best Actress award from Huabiao Film Awards. In 2001, the film The Treatment made her career even more successful.
In 2011, Jiang began acting in the TV series When Happiness Knocks and it became a huge success. This series is broadcasting on CCTV-1, which is the most important channel in China. Also, the average audience rating was 3%, the highest of any series in the country.
Farewell My Concubine, 1993
Mr. Zhao, 1997
The Gua Sha Treatment, 2001
Taiwan Story, 2004
And the Spring Comes, 2007
Lost Indulgence, 2008
Lan, 2010 (director)
Love for Life, 2011
Love on the Cloud (2014)
The Left Ear (2015)
The Master (2015)
Distance (2015)
Chinese Divorce (中国式离婚)
好想好想谈恋爱-Chinese version of Sex and the City (Jiang plays the Carrie Bradshaw character)
Golden Anniversary (金婚), 2007
大宅门
Feitian TV Awards
1999 Won: Outstanding Actress (For: Lead by the hand )
2009 Nominated: Outstanding Actress (For: Golden Marriage )
Golden Eagle Awards
1999 Nominated: Best Actress (For: Lead by the hand )
2008 Won: Best Actress (For: Golden Marriage )
Golden Rooster Awards
2004 Nominated: Best Actress (For: Taiwan Story)
2009 Won: Best Actress (For: And the Spring Comes)
2017 Nominated: Best Supporting Actress (For: The Final Master)
Huabiao Film Awards
2004 Won: Outstanding Actress (For: Taiwan Story)
Rome International Film Festival
2007 Won: Best Actress (For: And the Spring Comes)
Jiang Wenli Wikipedia