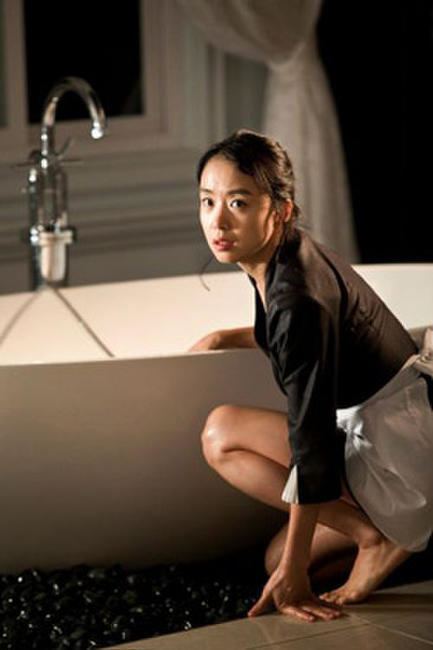 Jeon Do-yeon spent five years starring in television dramas before achieving instant star status with her film debut opposite Han Suk-kyu in The Contact. She went on to establish a reputation as a "chameleon" who can take on a wide variety of roles, from her performance as a doctor in the hit melodrama A Promise, to that of a schoolgirl in The Harmonium in My Memory, then a wife having an adulterous affair in Happy End. In 1999 and 2000 she received a Best Actress award from both the Blue Dragon Film Awards and the Grand Bell Awards for her role in The Harmonium in My Memory.
In 2001 she skillfully played a very ordinary bank teller in Park Heung-sik's directorial debut I Wish I Had a Wife. After starring as the tough-talking "Sunglasses" in Ryoo Seung-wan's No Blood No Tears (2002), Jeon spent time acting in the TV drama Shoot for the Stars. In 2003 she found box-office success in E J-yong's Untold Scandal, an adaptation of the famous French novel Dangerous Liaisons set in Joseon. The following year she reunited with Park Heung-sik in a dual role for the time-bending melodrama My Mother, the Mermaid.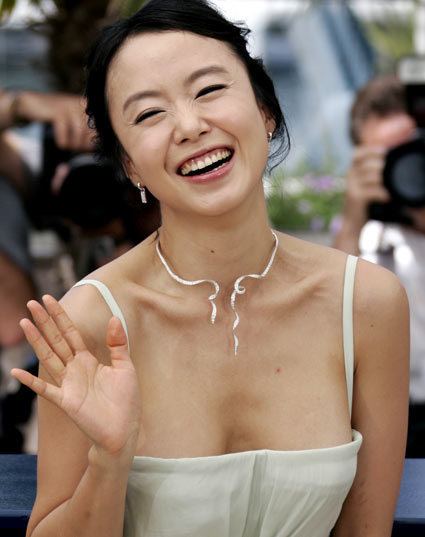 In 2005 Jeon burst back into the limelight playing a prostitute who contracts AIDS in Park Jin-pyo's hard-hitting melodrama You Are My Sunshine. The performance helped turn the film into a box-office hit (3 million+ admissions), and also won her yet more additions to her collection of local acting awards. She then returned to television in Lovers in Prague which depicts the love story between the president's daughter and an ordinary detective; the drama averaged over 27 percent viewership ratings. In Korea, it is rare for a movie and a TV drama with the same leading actor or actress to become major hits at the same time, but Jeon managed to pull both roles off perfectly without causing any confusion in the audience.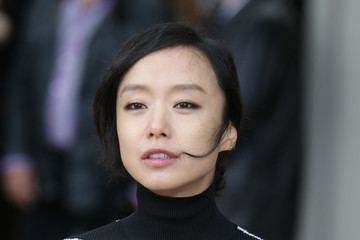 But it was her role in Lee Chang-dong's Secret Sunshine in 2007 that would see her emerge in full glory. Although the film itself, which debuted at the Cannes Film Festival, evoked widely differing assessments from international critics, Jeon's performance was universally praised, and she was presented with a Best Actress award by the Cannes jury—the first Korean ever to receive an acting award at Cannes.
After making the charming, laidback road movie My Dear Enemy post-Cannes, Jeon gave birth to a daughter and rested for a while. In 2010, she re-established her status as Korea's premier A-list actress, headlining the controversial remake The Housemaid.
In caper movie Countdown Jeon played a female con artist who risks her life for ten days for a final deal with a cold-hearted debt collector. Countdown premiered at the 2011 Toronto International Film Festival.
After a two-year break, Jeon starred in Bang Eun-jin's Way Back Home (2013), based on the true story of a housewife who was imprisoned for two years on the island of Martinique after being wrongly arrested for drug smuggling at Paris's Orly Airport in 2004. She then became a member of the main competition jury at the 2014 Cannes Film Festival, the first Korean actor or actress to have that honor.
In 2015, Jeon starred in The Shameless, a thriller that explores the unexpected and carnal attraction that develops between a detective and the girlfriend of the murderer he's investigating. She then played a blind swordswoman in the Goryeo-set revenge period drama Memories of the Sword (2015), her third collaboration with Park Heung-sik. This was followed by Jeon's second film with director Lee Yoon-ki, A Man and a Woman, about a forbidden romance that takes place in the snow-swept landscape of Finland.
Although not as broadly popular with audiences as some other stars in South Korea, Jeon is widely respected for her acting abilities, and many young actresses cite her as a role model.
Jeon married businessman Kang Shi-kyu in a private wedding ceremony at Shilla Hotel on March 11, 2007. She gave birth to a daughter on January 22, 2009.