You Are My Sunshine (Hangul: 너는 내 운명; RR: Neoneun nae unmyeong, literally: "You are my destiny") is a 2005 South Korean film written and directed by Park Jin-pyo, and starring Jeon Do-yeon. It was released in Korea on 23 September 2005.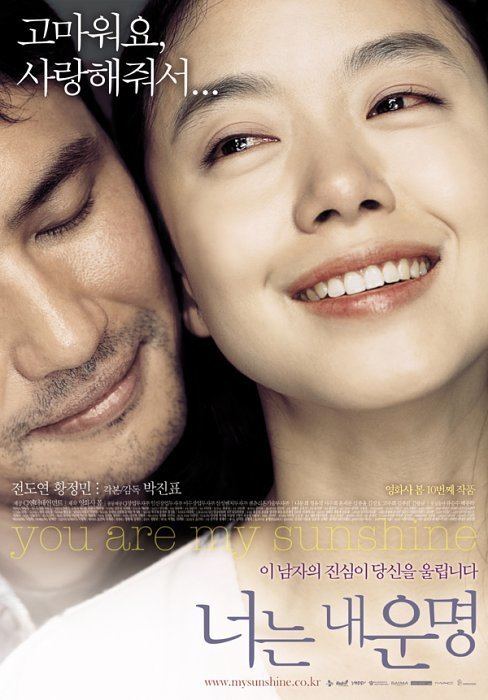 The official English title is named after the Jimmie Davis song "You Are My Sunshine," which is used on the soundtrack.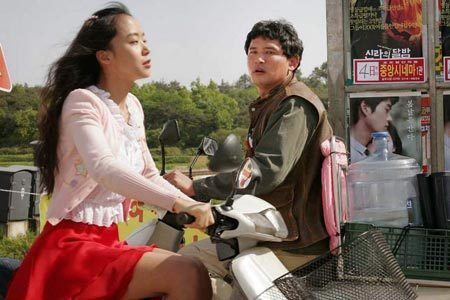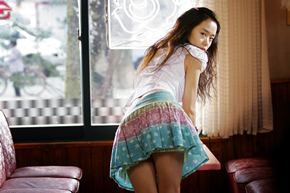 Seok-joong, a farmer in his mid thirties, is desperate to find a wife and settle down. After backing out of a scheme to set him up with a Filipino bride, he falls head over heels in love with local dabang delivery girl Eun-ha, and starts showering her with gifts. Although Eun-ha is initially unimpressed, she is eventually won over by his kindhearted nature, and the two get married. The couple's marital bliss is short lived, however, as Eun-ha tests positive for HIV/AIDS, and is then tracked down by her abusive ex-husband, who takes her away and forces her back into prostitution.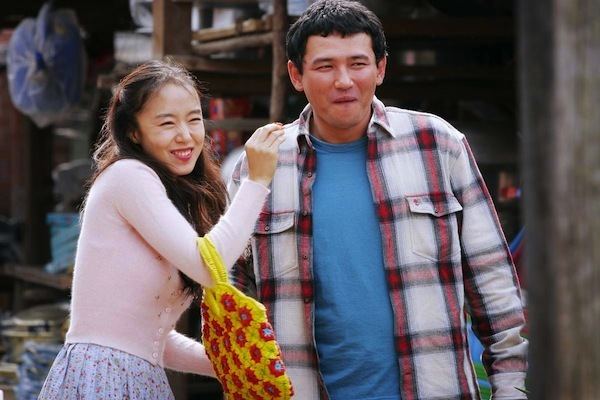 Jeon Do-yeon as Eun-ha
Na Moon-hee as Seok-joong's mother
Hwang Jung-min as Seok-joong
Ryu Seung-soo as Chul-kyu
Seo Joo-hee as Kyu-ri
Jeong Yu-seok as Chun-soo
Yoon Je-moon as Jae-ho
Go Soo-hee as Hwang Yu-sun
Kim Sang-ho as Kim Kyung-bae
Kim Boo-seon as Kim Yeo-in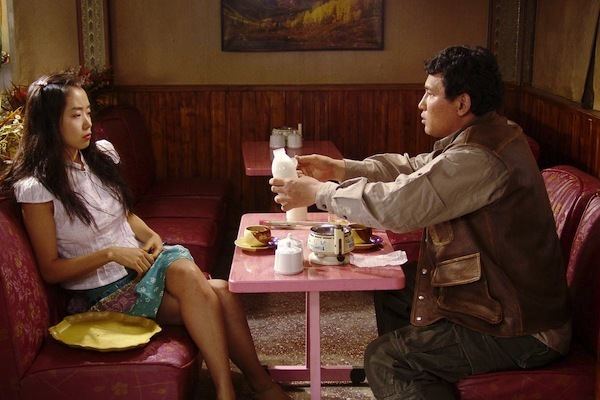 You Are My Sunshine was the ninth most successful domestic film of the year, selling 3,051,134 tickets nationwide, and grossing US$17,530,124. It also became the best-selling Korean melodrama film of all time, before its record was surpassed by Maundy Thursday a year later.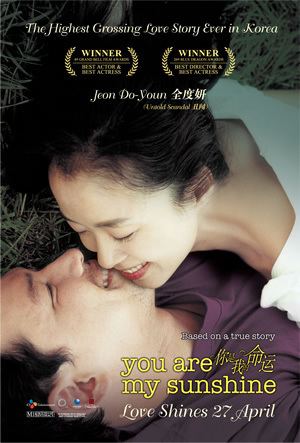 2005 Chunsa Film Art Awards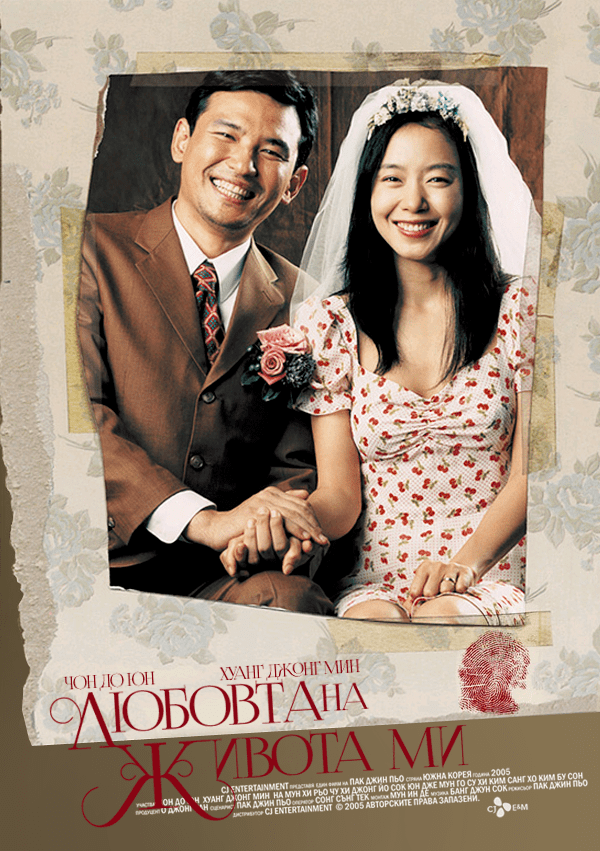 Best Actress - Jeon Do-yeon
2005 Busan Film Critics Awards
Best Supporting Actress - Na Moon-hee
2005 Blue Dragon Film Awards
Best Director - Park Jin-pyo
Best Actor - Hwang Jung-min
Nomination - Best Film
Nomination - Best Actress - Jeon Do-yeon
Nomination - Best Supporting Actress - Na Moon-hee
Nomination - Best Screenplay - Park Jin-pyo
Nomination - Best Music - Bang Jun-seok
2005 Korean Film Awards
Best Actor - Hwang Jung-min
Best Actress - Jeon Do-yeon
Nomination - Best Film
Nomination - Best Director - Park Jin-pyo
Nomination - Best Supporting Actress - Na Moon-hee
2006 Baeksang Arts Awards
Nomination - Best Director - Park Jin-pyo
Nomination - Best Actor - Hwang Jung-min
Nomination - Best Actress - Jeon Do-yeon
2006 Grand Bell Awards
Best Actress - Jeon Do-yeon
Nomination - Best Film
Nomination - Best Director - Park Jin-pyo
Nomination - Best Actor - Hwang Jung-min
Nomination - Best Supporting Actress - Na Moon-hee