Secret Sunshine (Hangul: 밀양; Hanja: 密陽; RR: Miryang) is a 2007 South Korean drama film directed by acclaimed South Korean director, novelist, and former Minister of Culture Lee Chang-dong. The screenplay based on the short fiction "The Story of a Bug" by Lee Cheong-jun that focuses on a woman as she wrestles with the questions of grief, madness, and faith. The Korean title Miryang (or Milyang) is named after the city that served as the film's setting and filming location, of which "Secret Sunshine" is the literal translation. For her performance in the film, Jeon Do-yeon won the Prix d'interprétation féminine du Festival de Cannes (Best Actress) at the 2007 Cannes Film Festival. The film also won the award for Best Film at the Asian Film Awards and at the Asia Pacific Screen Awards. The film sold 1,710,364 tickets nationwide in South Korea alone.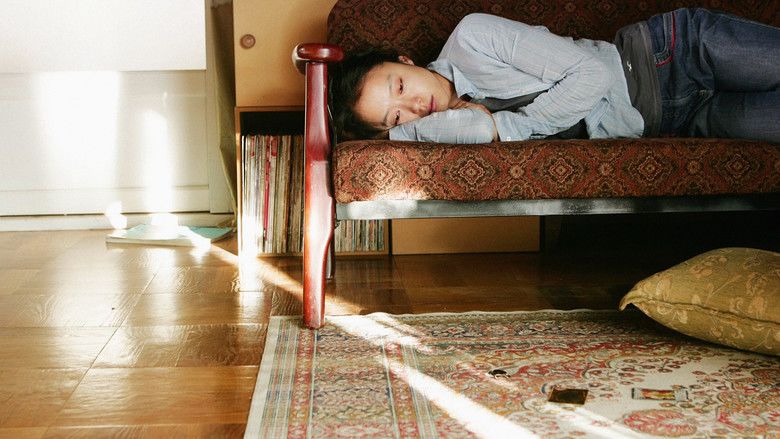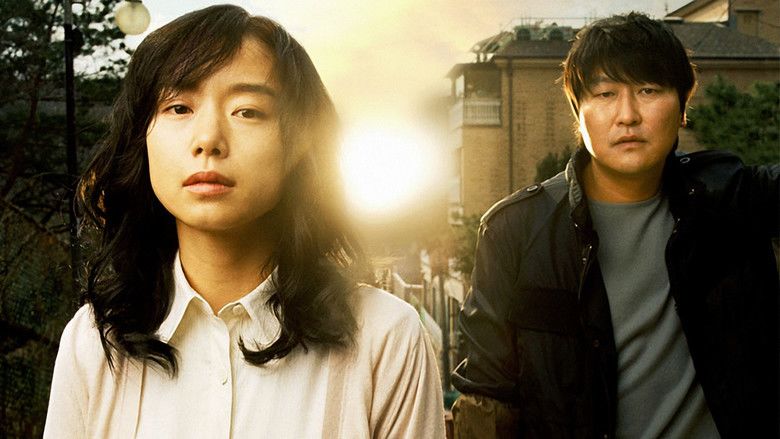 Lee Shin-ae (Jeon Do-yeon) and her only child move to the small town of Miryang, South Gyeongsang Province. Her husband has recently died and she has decided to start life anew back in the hometown of her deceased husband. While entering Miryang, Shin-ae's car breaks down along a rural highway. She is able to get the local mechanic in Miryang named Kim Jong-chan (Song Kang-ho) to come out to her car and start it once again. Although they come from different social backgrounds, the pair hits it off and seems to find comfort in each other's presence.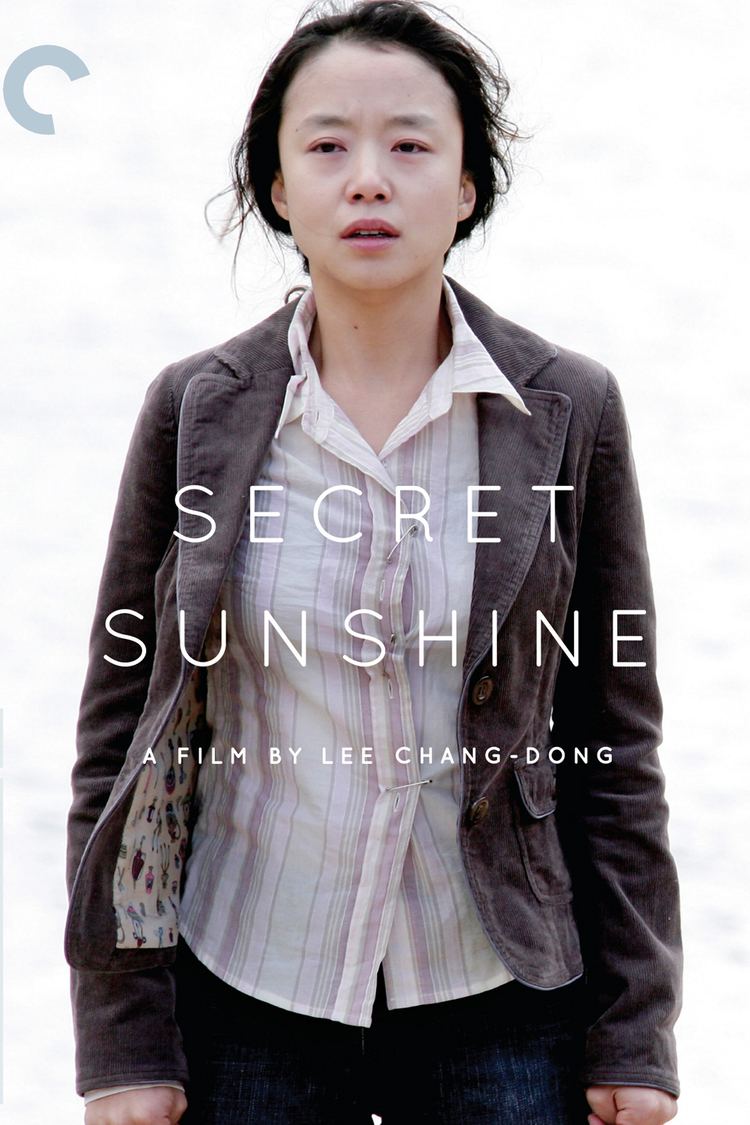 Tragedy soon strikes Shin-ae once again when her only son is abducted. As Shin-ae must deal with another devastating tragedy in her life, she attempts to find answers and a light that can shine upon her dark life.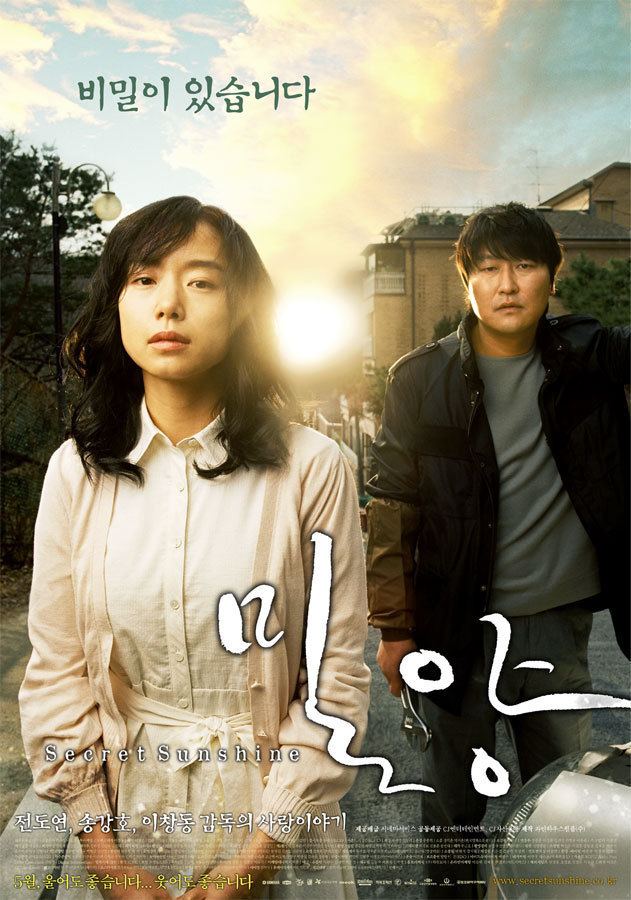 Jeon Do-yeon as Lee Shin-ae
Song Kang-ho as Kim Jong-chan
Jo Young-jin as Park Do-seop
Kim Young-jae as Lee Min-ki
Song Mi-rim as Jeong-ah
Seon Jeong-yeop
Kim Mi-hyang
Lee Yoon-hee
Kim Jong-su
Kim Mi-kyung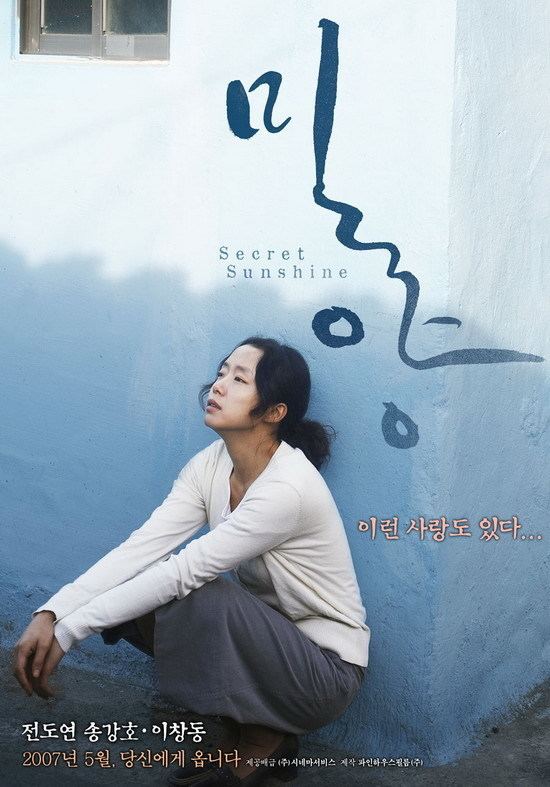 On August 23, 2011, The Criterion Collection released the film on DVD and Blu-ray, both of which includes a new video interview with Lee Chang-dong, a behind-the-scenes featurette, the US theatrical trailer, and a booklet featuring a new film essay by film critic Dennis Lim.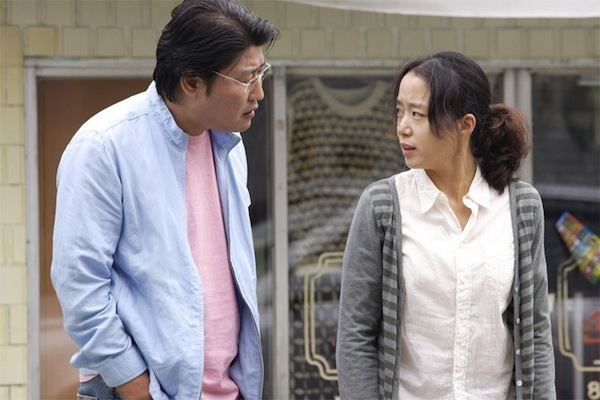 The film was widely acclaimed on the festival circuit, with particular and universal praise for Do-yeon's performance. It received multiple awards, including several Best Film wins and numerous Best Actress awards for Do-yeon. It was nominated for the prestigious Palme d'Or at the 2007 Cannes Film Festival, but did not win.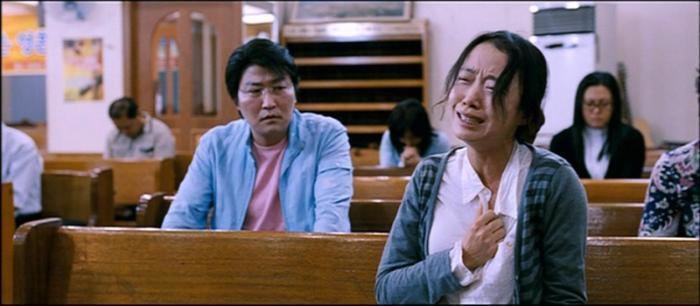 The film was similarly acclaimed upon its American release in 2010, with a Rotten Tomatoes score of 93% across 29 reviews; the site's consensus reads, "Plumbing the depths of tragedy without succumbing to melodrama, Chang-dong Lee's Secret Sunshine is a grueling, albeit moving, piece of beautifully acted cinema." With 6 reviews, it scored 84 on Metacritic, indicating "universal acclaim." A.O. Scott of the New York Times called the film "clear, elegant and lyrical. The experience of watching [Chang-dong's] films is not always pleasant... yet his quiet and exacting humaneness infuses even the most dreadful moments with an intimation of grace." Noel Murray, writing for the A.V. Club, called it "a frequently beautiful film with a cold, dark heart" and praised Do-yeon's "powerful performance." Michael Atkinson of the Village Voice wrote that "the red-eyed Jeon, landing a Best Actress at Cannes in 2007 and unforgettable as well in The Housemaid, goes to hell and back."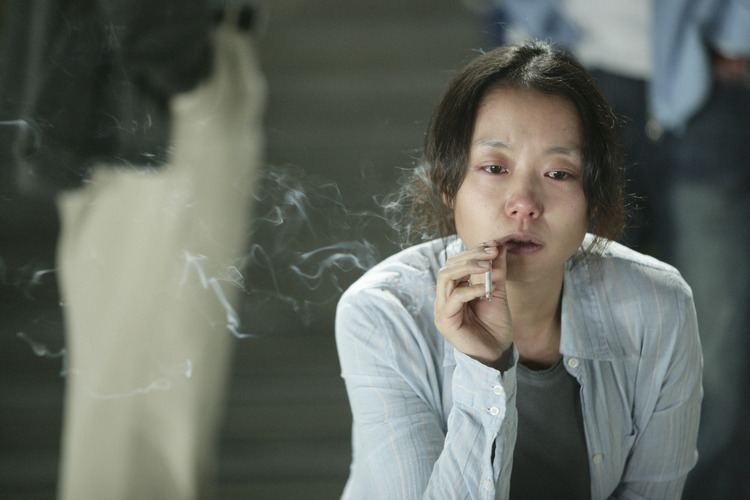 2007 Cannes Film Festival
Best Actress – Jeon Do-yeon
Nomination – Palme d'Or
2007 Grand Bell Awards
Special Prize - Jeon Do-yeon
2007 Asia Pacific Screen Awards
Best Feature Film
Best Actress – Jeon Do-yeon
Nomination – Best Screenplay – Lee Chang-dong
2007 Korean Association of Film Critics Awards
Best Actress – Jeon Do-yeon
2007 Blue Dragon Film Awards
Best Actress – Jeon Do-yeon
2007 Korean Film Awards
Best Film
Best Director – Lee Chang-dong
Best Actor – Song Kang-ho
Best Actress – Jeon Do-yeon
Nomination – Best Screenplay – Lee Chang-dong
Nomination – Best Cinematography – Jo Yong-gyu
2007 Women in Film Korea Awards
Best Actress – Jeon Do-yeon
2007 Director's Cut Awards
Best Director – Lee Chang-dong
Best Actor – Song Kang-ho
Best Actress – Jeon Do-yeon
2008 Asian Film Awards
Best Film
Best Director – Lee Chang-dong
Best Actress – Jeon Do-yeon
Nomination – Best Actor – Song Kang-ho
2008 Baeksang Arts Awards
Nomination – Best Film
Nomination – Best Director – Lee Chang-dong
Nomination – Best Actress – Jeon Do-yeon
Nomination – Best Screenplay – Lee Chang-dong
2008 Grand Bell Awards
Nomination – Best Film
Nomination – Best Director – Lee Chang-dong
Nomination – Best Actor – Song Kang-ho
Nomination – Best Actress – Jeon Do-yeon