Hangul

이창동




Name

Lee Chang-dong




Hanja

李滄東




Role

Film director





Spouse

Lee Jeong-ran




McCune–Reischauer

I Ch'angdong




Siblings

Jun-dong Lee




Born

July 4, 1954 (age 68) (

1954-07-04

)

Daegu, South Korea




Education

Kyungpook National University (1981)




Awards

Asian Film Award for Best Director




Movies

Secret Sunshine, Poetry, Peppermint Candy, Oasis, Green Fish




Similar People

Yoon Jeong‑hee, Jeon Do‑yeon, Sol Kyung‑gu, Moon So‑ri, Song Kang‑Ho




Revised Romanization

I Chang-dong



Cannes 2011 interview of lee chang dong
Lee Chang-dong (Hangul: 이창동; born July 4, 1954) is a South Korean film director, screenwriter and novelist. He is best known for his films Peppermint Candy, Oasis, Secret Sunshine, and Poetry. Lee had won Special Director's Award at the 2002 Venice Film Festival and the Best Screenplay award at the 2010 Cannes Film Festival; he has also been nominated for the Golden Lion and the Palme d'Or. Lee served as South Korea's Minister of Culture and Tourism from 2003 to 2004.
Contents
Critics talk 5 lee chang dong
Life and career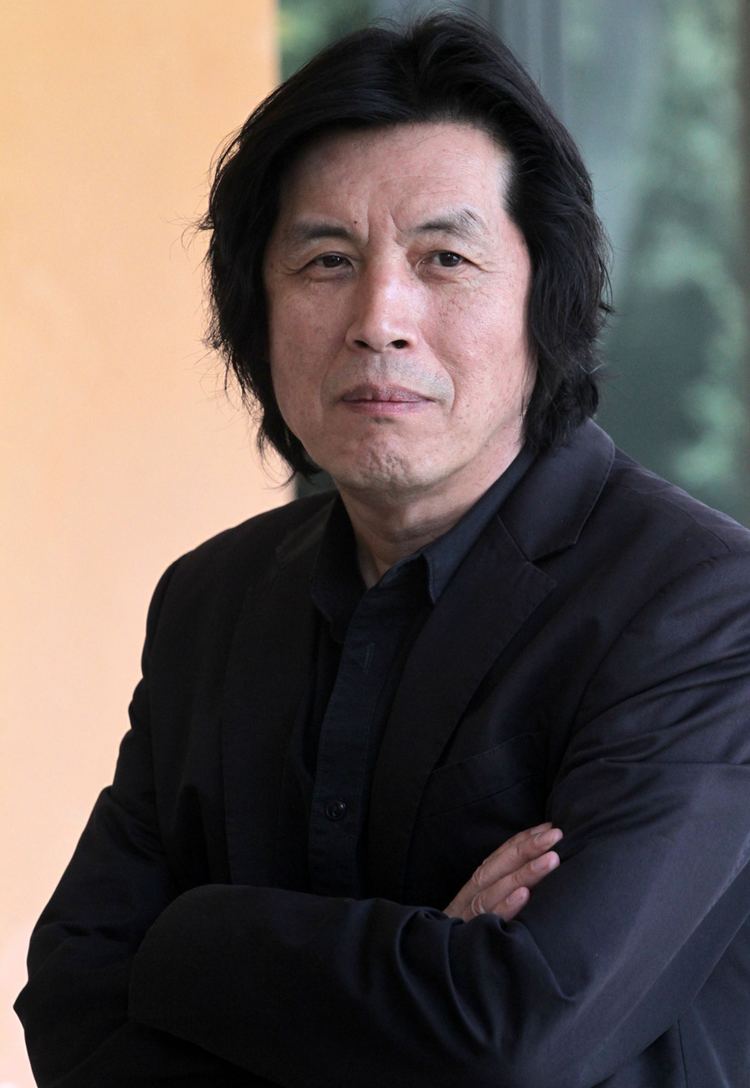 Lee was born in Daegu, the hub of Korea's main conservative party. He graduated in 1981 with a degree in Korean Literature from Kyungpook National University in Daegu, where he spent much of his time in the theater, writing and directing plays. After a spell teaching Korean Language in high school, he established himself as a renowned novelist with his first novel Chonri in 1983. Later in his career, to the surprise of many, he turned to movie making.
Lee did not study film making before starting out. He penned two screenplays, Park Kwang-su's To the Starry Island in 1993 and A Single Spark in 1995. After being encouraged by his contemporaries to finally step behind the directors chair, Lee made Green Fish, a "critique of Korean society told through the eyes of a young man who becomes enmeshed in the criminal underworld", in 1997.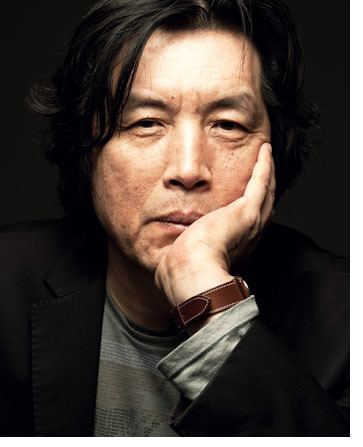 In 2000, Lee made Peppermint Candy, a story following a single man in reverse chronology through 20 years of South Korean history (from 1980's student uprising, to the film's 2000 release).
All of his films have received critical acclaim and awards, with Oasis, a story involving a mentally ill man and a woman with cerebral palsy, winning the prestigious Director's Award at the 2003 Venice Film Festival.
He served as the minister of Culture and Tourism in the South Korean Government from 2003 to 2004. On the political appointment, Lee said:
At the time of President Roh Moo-hyun's election campaign, one of the things he promised was that his Minister of Culture would be selected from the field of culture and art rather than a professional politician. Well, he got elected, and a lot of people recommended me as this new Minister of Culture. I never thought that this was an outfit that suited me particularly well, but had to accept it as one of those bitter cups one has to accept in the course of life.
In October 2006, Lee was awarded with the Chevalier (Knight) order of the Legion d'Honneur (Legion of Honor) by the French government for "his contribution to maintaining the screen quota to promote cultural diversity as a cultural minister." It was delivered to the French embassy in South Korea by the French Minister of Culture, Renaud Donnedieu de Vabres during an official visit.
In 2007, Lee's fourth film, Secret Sunshine, was completed. At the 60th Cannes Film Festival, the film was entered in the competition category and its leading actress, Jeon Do-yeon, won the Prix d'interprétation féminine du Festival de Cannes. It was released to theaters in South Korea in 2007, and was South Korea's submission for the Academy Award for Best Foreign Language Film in 2008.
In 2009, Lee was appointed as a jury member of the international competition in 61st Cannes Film Festival along with Isabelle Huppert, Shu Qi and Robin Wright Penn.
In 2010, Lee's latest film, Poetry, was released, garnering positive critical reviews, and winning the Best Screenplay Award at the 2010 Cannes Film Festival. Notably, the film's starring role was played by Yoon Jeong-hee, who was returning to the screen after an absence of 16 years.
Filmography
To the Starry Island (1993) *screenplay
A Single Spark (1995) *screenplay
Green Fish (1997)
Peppermint Candy (2000)
Oasis (2002)
Secret Sunshine (2007)
Poetry (2010)
Burning (filming begins in September 2017)
Literature
Lee has published two volumes of shorts stories in Korean, including There's a Lot of Shit in Nokcheon in 1992.
In 2007, Lee's short story, "The Dreaming Beast" (translated by Heinz Insu Fenkl), was published in the journal AZALEA.
Awards and honors
Legion d'Honneur - Jacques Chirac Administration in 2006
Poetry
2011 - Best Director, Baeksang Arts Awards
2010 - Best Screenplay, Grand Bell Awards
2010 - Best Screenplay, Cannes Film Festival
Secret Sunshine
2008 - Best Film, Asian Film Awards
2008 - Best Director, Asian Film Awards
2007 - Best Actress (won by Jeon Do-yeon), Cannes Film Festival
2007 - Best Feature Film, Asia Pacific Screen Awards
2007 - Best Performance by an Actress, Asia Pacific Screen Awards
2007 - Best Picture, Korean Film Awards
2007 - Best Director, Korean Film Awards
2007 - Best Director, Director's Cut Awards
2007 - Special Award, Grand Bell Awards
Oasis
2003 - Best Director, Baeksang Arts Awards
2003 - Three Castles Award, Castellinaria International Festival of Young Cinema
2003 - Audience Award, Gardanne Film Festival
2003 - Chief Dan George Humanitarian Award, Vancouver International Film Festival
2003 - FIPRESCI Prize, Venice Film Festival
2003 - SIGNIS Award, Venice Film Festival
2003 - Special Director's Award, Venice Film Festival
2003 - Golden Lion (Nominated), Venice Film Festival
2005 - Best Foreign Film (Nominated), Independent Spirit Awards
Peppermint Candy
2000 - Special Jury Prize, Bratislava International Film Festival
2000 - Best Film, Grand Bell Awards, South Korea
2000 - Don Quijote Award, Karlovy Vary International Film Festival
2000 - Netpac Award - Special Mention, Karlovy Vary International Film Festival
2000 - Special Prize of the Jury, Karlovy Vary International Film Festival
Green Fish
1997 - Best Film, Blue Dragon Film Awards
1997 - Dragons and Tigers Award, Vancouver International Film Festival
1998 - Netpac Award - Special Mention, Rotterdam International Film Festival
A Single Spark
1995 - Best Film, Blue Dragon Film Awards
References
Lee Chang-dong Wikipedia
(Text) CC BY-SA