Country

South Korea


First awarded

1962







Awarded for

Excellence in cinematic achievements




Presented by

The Motion Pictures Association of Korea




Official website

http://www.daejongfilmaward.kr/


Ceremony date

December 27, 2016, 1:00 AM PST




Winners

Kim Hwan-heeThe Wailing, Kim Hwan-hee, Best New Actress, Best New Actress, Lee Byung-hunInside Men, Lee Byung-hun, Best Actor, Best Actor, Inside Men, Inside Men, Best Film, Best Film, Jung Ga-ram4th Place, Jung Ga-ram, Best New Actor, Best New Actor, Woo Min-hoInside Men, Woo Min-ho, Best Director, Best Director, Son Ye-jinThe Last Princess, Son Ye-jin, Best Actress, Best Actress, Ra Mi-ranThe Last Princess, Ra Mi-ran, Best Supporting Actress, Best Supporting Actress, Tae-goo EomThe Age of Shadows, Tae-goo Eom, Best Supporting Actor, Best Supporting Actor, Cho Jung-raeSpirits' Homecoming, Cho Jung-rae, Best New Director, Best New Director, The WailingHong Gyeong-Pyo, The Wailing, Best Cinematography, Best Cinematography, The WailingKim Chang-ho, The Wailing, Best Lighting, Best Lighting, Inside MenWon-guk Kim, Inside Men, Best Planning, Best Planning, Lee Beom-sooOperation Chromite, Lee Beom-soo, Popularity Award, Popularity Award, Inside MenWoo Min-ho, Inside Men, Best Screenplay - Original, Best Screenplay - Original, The Last PrincessYoo-jin Kwon - Im Seung-Hee, The Last Princess, Best Costume Design, Best Costume Design, The Last PrincessJo Seong-woo - Yong-rock Choi, The Last Princess, Best Music, Best Music, The WailingKim Sun-Min, The Wailing, Best Editing, Best Editing, Hwa-sung ChoThe Age of Shadows, Hwa-sung Cho, Best Art Direction, Best Art Direction, The WailingYong Ki Park - Shin-yong Kim, The Wailing, Best Sound Recording, Best Sound Recording, Sam-yuk Yoon, Sam-yuk Yoon, Lifetime Achievement Award for the Advancement of Cinema, Lifetime Achievement Award for the Advancement of Cinema, You-Young LeeLate Spring, You-Young Lee, Best New Actress, Best New Actress, Hwang Jung-minOde to My Father, Hwang Jung-min, Best Actor, Best Actor, Ode to My Father, Ode to My Father, Best Film, Best Film, Lee Min-hoGangnam Blues, Lee Min-ho, Best New Actor, Best New Actor, Yoon Je-kyoonOde to My Father, Yoon Je-kyoon, Best Director, Best Director, Jun Ji-hyunAssassination, Jun Ji-hyun, Best Actress, Best Actress, Kim Hae-sookThe Throne, Kim Hae-sook, Best Supporting Actress, Best Supporting Actress, Oh Dal-suOde to My Father, Oh Dal-su, Best Supporting Actor, Best Supporting Actor, BaikThe Beauty Inside, Baik, Best New Director, Best New Director, Ode to My FatherChoi Young-hwan, Ode to My Father, Best Cinematography, Best Cinematography, The SilencedMin Jae Kim, The Silenced, Best Lighting, Best Lighting, Ode to My Father, Ode to My Father, Best Planning, Best Planning, Kim Soo-hyun, Kim Soo-hyun, Popularity Award, Popularity Award, Gong Hyo-jin, Gong Hyo-jin, Popularity Award, Popularity Award, Ode to My FatherPark Su-jin, Ode to My Father, Best Screenplay - Original, Best Screenplay - Original, The Royal TailorSang-gyeong Jo, The Royal Tailor, Best Costume Design, Best Costume Design, The Tenor – Lirico SpintoJun-seong Kim, The Tenor – Lirico Spinto, Best Music, Best Music, Ode to My FatherJin Lee, Ode to My Father, Best Editing, Best Editing, Chae Gyung-seonThe Royal Tailor, Chae Gyung-seon, Best Art Direction, Best Art Direction, Ode to My FatherHan Myeong-hwan - Lee Seung-cheol, Ode to My Father, Best Sound Recording, Best Sound Recording, Lim Ji-yeonObsessed, Lim Ji-yeon, Best New Actress, Best New Actress, Choi Min-sikThe Admiral: Roaring Currents, Choi Min-sik, Best Actor, Best Actor, The Admiral: Roaring Currents, The Admiral: Roaring Currents, Best Film, Best Film, Park YoochunSea Fog, Park Yoochun, Best New Actor, Best New Actor, Kim Seong-hunA Hard Day, Kim Seong-hun, Best Director, Best Director, Son Ye-jinThe Pirates, Son Ye-jin, Best Actress, Best Actress, Kim Young-AeThe Attorney, Kim Young-Ae, Best Supporting Actress, Best Supporting Actress, Yu Hae-jinThe Pirates, Yu Hae-jin, Best Supporting Actor, Best Supporting Actor, Woo-seok YangThe Attorney, Woo-seok Yang, Best New Director, Best New Director, A Hard DayKim Tae-sung, A Hard Day, Best Cinematography, Best Cinematography, A Hard DayKim Gyeong-seok, A Hard Day, Best Lighting, Best Lighting, The Admiral: Roaring Currents, The Admiral: Roaring Currents, Best Planning, Best Planning, Lee Ha-nui, Lee Ha-nui, Popularity Award, Popularity Award, Siwan, Siwan, Popularity Award, Popularity Award, Kim Woo-bin, Kim Woo-bin, Popularity Award, Popularity Award, The AttorneyWoo-seok Yang - Yoon Hyeon-ho, The Attorney, Best Screenplay - Original, Best Screenplay - Original, Kundo: Age of the RampantSang-gyeong Jo, Kundo: Age of the Rampant, Best Costume Design, Best Costume Design, Miss GrannyMowg, Miss Granny, Best Music, Best Music, The Divine MoveShin Min-Kyung, The Divine Move, Best Editing, Best Editing, The Admiral: Roaring CurrentsYoon Dae-Won, The Admiral: Roaring Currents, Best Visual Effects, Best Visual Effects, Seo Eun-ahDeed, Seo Eun-ah, Best New Actress, Best New Actress, Ryu Seung-ryongMiracle in Cell No 7, Ryu Seung-ryong, Best Actor, Best Actor, Song Kang-HoThe Face Reader, Song Kang-Ho, Best Actor, Best Actor, The Face Reader, The Face Reader, Best Film, Best Film, Kim Soo-hyunSecretly - Greatly, Kim Soo-hyun, Best New Actor, Best New Actor, Han Jae-RimThe Face Reader, Han Jae-Rim, Best Director, Best Director, Uhm Jung-hwaMontage, Uhm Jung-hwa, Best Actress, Best Actress, Young-nam JangA Werewolf Boy, Young-nam Jang, Best Supporting Actress, Best Supporting Actress, Jo Jung-sukThe Face Reader, Jo Jung-suk, Best Supporting Actor, Best Supporting Actor, Jeong Byeong-GilConfession of Murder, Jeong Byeong-Gil, Best New Director, Best New Director, The Berlin FileChoi Young-hwan, The Berlin File, Best Cinematography, Best Cinematography, The Berlin FileKim Seong-kwan, The Berlin File, Best Lighting, Best Lighting, Miracle in Cell No 7, Miracle in Cell No 7, Best Planning, Best Planning, Lee Jung-jaeThe Face Reader, Lee Jung-jae, Popularity Award, Popularity Award, Miracle in Cell No 7Lee Hwan-kyung, Miracle in Cell No 7, Best Screenplay - Original, Best Screenplay - Original, The Face ReaderHyeon-seop Sim, The Face Reader, Best Costume Design, Best Costume Design, New WorldJo Yeong-wook, New World, Best Music, Best Music, SnowpiercerKim Chang-ju - Steve Choi, Snowpiercer, Best Editing, Best Editing, The TowerDigital IDEA, The Tower, Best Visual Effects, Best Visual Effects, Ondřej NekvasilSnowpiercer, Ondřej Nekvasil, Best Art Direction, Best Art Direction, Kim Go-eunA Muse, Kim Go-eun, Best New Actress, Best New Actress, Lee Byung-hunMasquerade, Lee Byung-hun, Best Actor, Best Actor, Masquerade, Masquerade, Best Film, Best Film, Kim Sung-kyunThe Neighbor, Kim Sung-kyun, Best New Actor, Best New Actor, Choo Chang-minMasquerade, Choo Chang-min, Best Director, Best Director, Jo Min-sooPietà, Jo Min-soo, Best Actress, Best Actress, Kim Hae-sookThe Thieves, Kim Hae-sook, Best Supporting Actress, Best Supporting Actress, Ryu Seung-ryongMasquerade, Ryu Seung-ryong, Best Supporting Actor, Best Supporting Actor, Jong-tae ChoiHand in Hand, Jong-tae Choi, Best New Director, Best New Director, MasqueradeTae-yun Lee, Masquerade, Best Cinematography, Best Cinematography, MasqueradeSeung-Chul Oh, Masquerade, Best Lighting, Best Lighting, MasqueradeSang-jin Yim, Masquerade, Best Planning, Best Planning, Lee Byung-hunMasquerade, Lee Byung-hun, Popularity Award, Popularity Award, MasqueradeHwang Jo-yun, Masquerade, Best Screenplay - Original, Best Screenplay - Original, MasqueradeYoo-jin Kwon - Im Seung-Hee, Masquerade, Best Costume Design, Best Costume Design, MasqueradeMowg - Jun-seong Kim, Masquerade, Best Music, Best Music, MasqueradeNam Na-yeong, Masquerade, Best Editing, Best Editing, MasqueradePark Cheol-Yong - Jai-hoon Cheong, Masquerade, Best Visual Effects, Best Visual Effects, Heung-seok OhMasquerade, Heung-seok Oh, Best Art Direction, Best Art Direction, Kim Ki-dukPietà, Kim Ki-duk, Special Jury Prize, Special Jury Prize
Won bin winning best actor at grand bell awards 2010 for the man from nowhere
The Grand Bell Awards (Hangul: 대종상 영화제; RR: Daejongsang Yeonghwajae), also known as Daejong Film Awards, is an awards ceremony presented annually by The Motion Pictures Association of Korea for excellence in film in South Korea.
Contents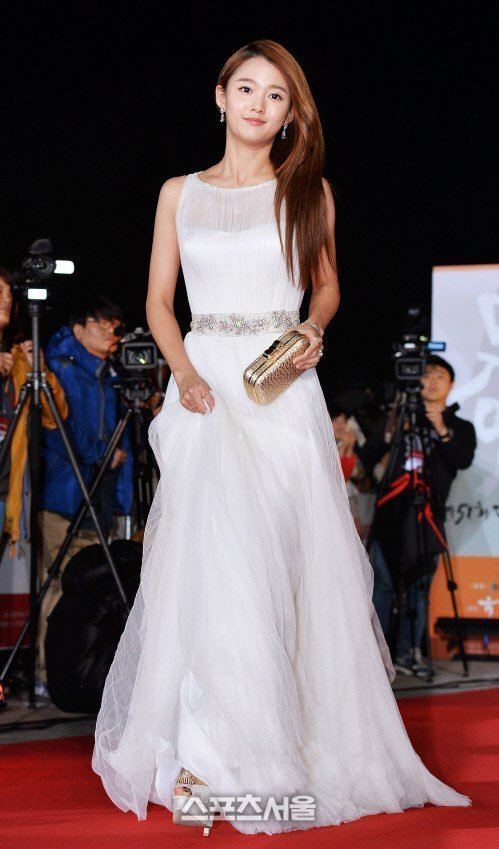 The Grand Bell Awards retains prestige as the oldest continuous film awards held in South Korea, and has been called the Korean equivalent of the American Academy Awards.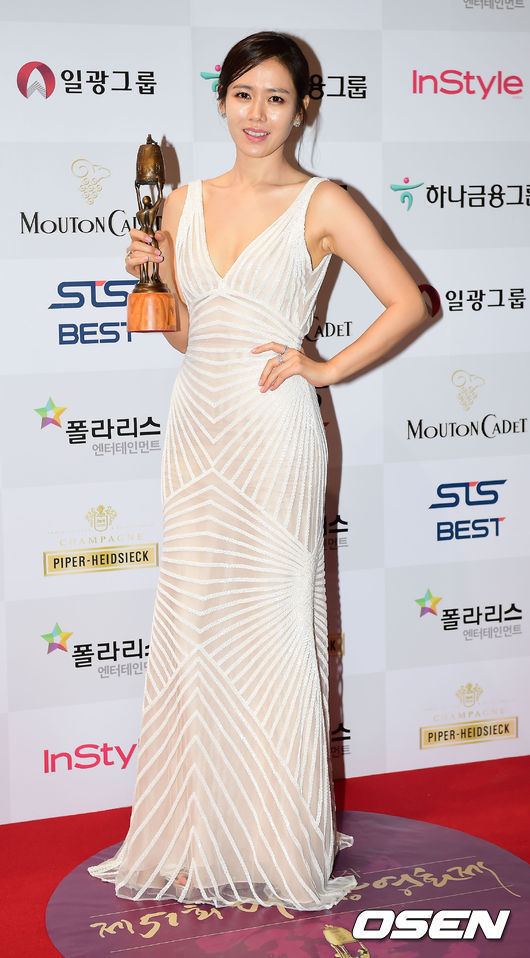 Won bin wins popularity award at the grand bell awards aka daejong awards 2011 10 17
History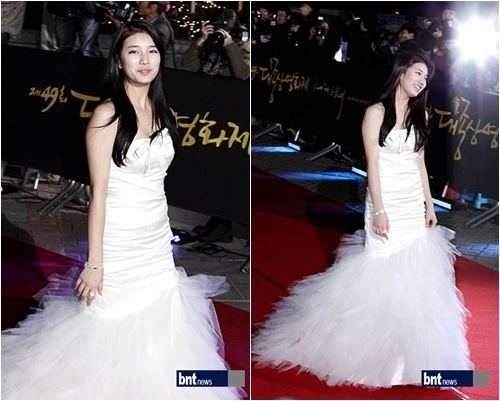 The ceremony has been hosted by the Ministry of Culture and Information since 1962. The awards ceased for a couple years beginning in 1969, but were revived in 1972 after the establishment of the Korea Motion Picture Promotion Association, in an effort to stimulate the then stagnant film industry.
Categories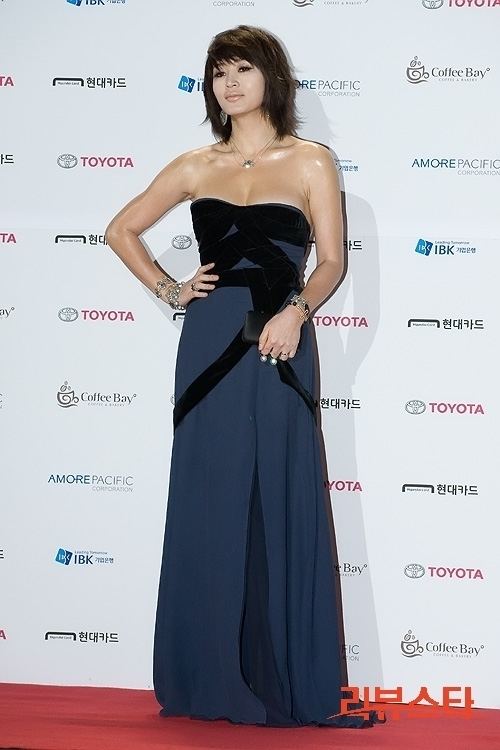 Best Film
Best Actor
Best Actress
Best New Actor
Best New Actress
Best Supporting Actor
Best Supporting Actress
Best Director
Best New Director
Best Screenplay - Original
Best Screenplay - Adapted
Best Cinematography
Best Editing
Best Art Direction
Best Lighting
Best Costume Design
Best Music
Best Visual Effects
Best Sound Effects
Technical Award
Best Planning
Special Jury Prize
Best Short Film
Lifetime Achievement Award for the Advancement of Cinema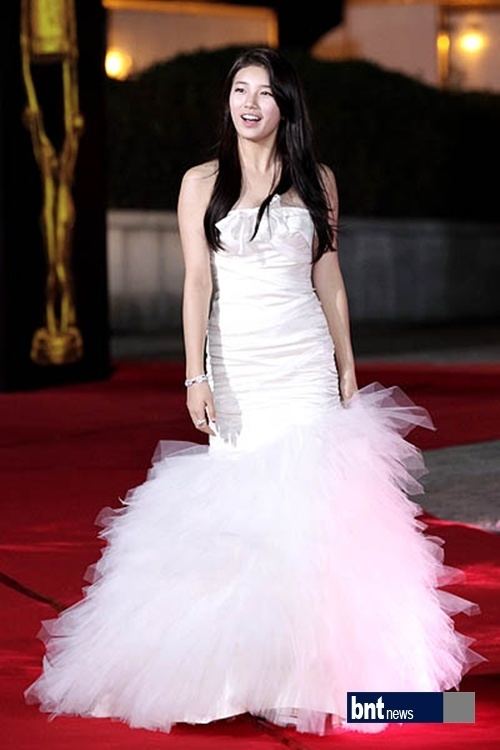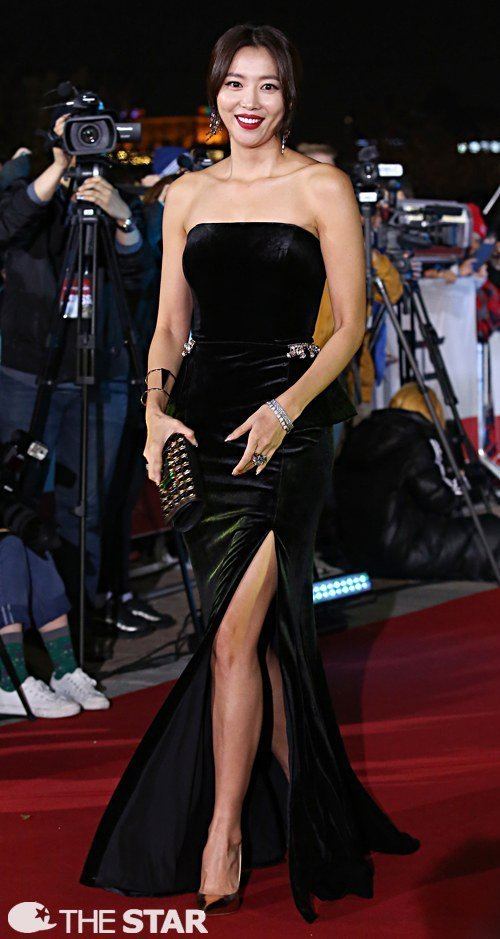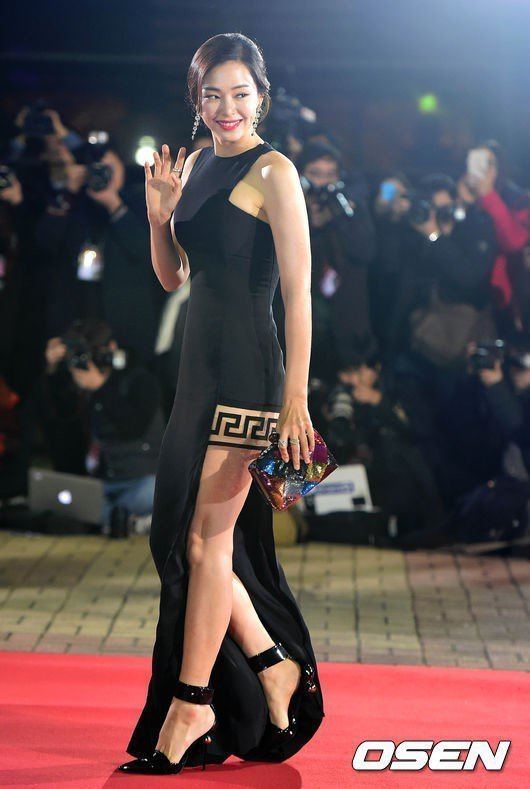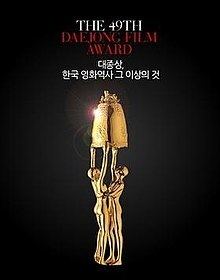 References
Grand Bell Awards Wikipedia
(Text) CC BY-SA