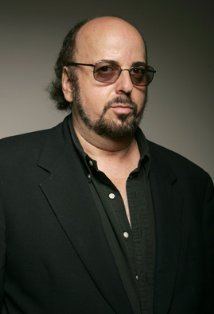 Toback was born in New York City. His mother, Selma Judith (née Levy), was a president of The League of Women Voters and a moderator of political debates on NBC. His father, Irwin Lionel Toback, was a stockbroker and former vice president of Dreyfus & Company.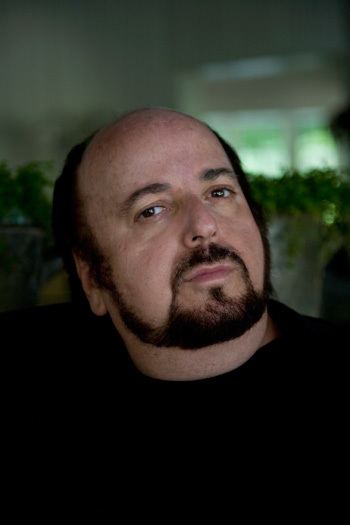 He graduated from The Fieldston School in 1963 and from Harvard College, magna cum laude, in 1966. While attending Harvard College, Toback took, what he claims to be half-seriously, the largest single dose of LSD of all time. He remained under the influence of the drug for eight days before being administered an antidote by neuropsychiatrist Max Rinkel. According to Toback, he lost all fear of death due to this experience.
After graduating from Harvard, Toback worked as a journalist. An assignment from Esquire on football player Jim Brown led to him living in Brown's house for a period of a couple years, where both Toback and Brown claim to have engaged in orgies with several women. It was after Toback grew tired of his hedonistic lifestyle in Brown's house that he came to the decision to make movies for a living. Toback wrote a book about his experiences with Brown entitled Jim: The Author's Self-Centered Memoir of the Great Jim Brown. In the early 1970s Toback taught creative writing at the City College of New York. He drew on this experience when he wrote the screenplay for The Gambler.
In 1974, Toback's screenplay The Gambler was produced. Much of the film was shot at City College. His directorial début was the 1978 film Fingers, remade 28 years later by Jacques Audiard as The Beat That My Heart Skipped. Toback followed Fingers with Love and Money in 1982. Toback wrote and directed Exposed in 1983; The Pick-up Artist in 1987; and the documentary The Big Bang in 1989. Toback wrote the original screenplay for Bugsy, which won the Golden Globe for Best Picture and was nominated for ten Academy Awards including Best Original Screenplay. Toback won the Los Angeles Film Critics' Award for Best Original Screenplay and a similar award from the readers of Premiere Magazine.
In 1997, Toback wrote and directed the comedy Two Girls and a Guy, and in 1999, he wrote and directed Black and White in collaboration with members of Wu-Tang Clan. He then wrote and directed Harvard Man starring Adrian Grenier in 2001. In 2004, Toback wrote and directed When Will I Be Loved and in 2008, Toback directed Tyson, a documentary about boxer Mike Tyson.
In an August 2011 interview, Toback gave the story of the autobiographical background and development of The Gambler, and criticized the idea of the film being remade (as it was in 2014).
Toback teamed with Alec Baldwin in 2013 to create and release a full-length movie called Seduced and Abandoned, which features a look into how movies are financed. Toback refers to the documentary style film as a cinematic romp. The HBO film shows Toback and Baldwin at the 2012 Cannes Film Festival searching for funding for a movie.
Toback's next film will be entitled The Private Life of a Modern Woman, and will star Sienna Miller.
Toback was married to Consuelo Sarah Churchill Vanderbilt Russell, the granddaughter of John Spencer-Churchill, 10th Duke of Marlborough, from 1968 until their divorce. He is currently married to Stephanie Kempf, with whom he has one son.
Toback has developed a reputation as a "pick-up artist." An exposé in a 1989 issue of Spy Magazine, "The Pickup Artist's Guide to Picking Up Women," detailed how Toback would "hang out on the streets of the Upper West Side in New York City, and approach women. According to the story, he would in rapid-fire fashion tell them that he was a Hollywood director and offer to show them his Directors Guild of America card. The pitch invariably ended up with an invite to meet privately—sometimes at an outlandishly late hour—to talk about appearing in one of his films." Articles describing Toback as a pick-up artist have also appeared on Gawker.
The Gambler (1974) - Writer
Fingers (1978) - Writer/Director
Love and Money (1982) - Writer/Director/Producer
Exposed (1983) - Writer/Director/Producer
The Pick-up Artist (1987) - Writer/Director
The Big Bang (1989) - Writer/Director
Bugsy (1991) - Writer
Two Girls and a Guy (1997) - Writer/Director
Black and White (1999) - Writer/Director
Harvard Man (2001) - Writer/Director
When Will I Be Loved (2004) - Writer/Director
Tyson (2008) - Writer/Director/Producer
Seduced and Abandoned (2013) - Writer/Director/Producer
The Private Life of a Modern Woman (2017)
Exposed (1983)... Leo Boscovitch
Alice (1990)... Professor Davis
Bugsy (1991)... Gus Greenbaum
Black and White (1999)... Arnie Tishman
Death of a Dynasty (2003)... Lyor Cohen
When Will I Be Loved (2004)... Professor Hassan Al-Ibrahim Ben Rabinowitz
Mississippi Grind (2015)... Tony Roundtree