8.4

/

10

Alchetron

Rate This




Director

Ryan Fleck, Anna Boden

Music director

Scott Bomar




Screenplay

Ryan Fleck, Anna Boden




Release date

January 24, 2015 (2015-01-24) (Sundance Film Festival) September 25, 2015 (2015-09-25) (United States)

Writer

Anna Boden, Ryan Fleck

Cast

Ryan Reynolds

(Curtis),

Ben Mendelsohn

(Gerry),

Sienna Miller

(Simone),

Analeigh Tipton

(Vanessa),

Alfre Woodard

(Bookmaker),

Robin Weigert

(Dorothy)




Similar movies

California Split

,

Runner Runner

,

Redirected

,

The Cincinnati Kid

,

Rounders

,

The Gamblers



Mississippi grind official trailer 1 2015 ryan reynolds sienna miller movie hd
Mississippi Grind is a 2015 American drama film directed and written by Anna Boden and Ryan Fleck. It stars Ryan Reynolds, Ben Mendelsohn, Sienna Miller, Analeigh Tipton, Robin Weigert, and Alfre Woodard. The film was released on September 25, 2015 by A24.
Contents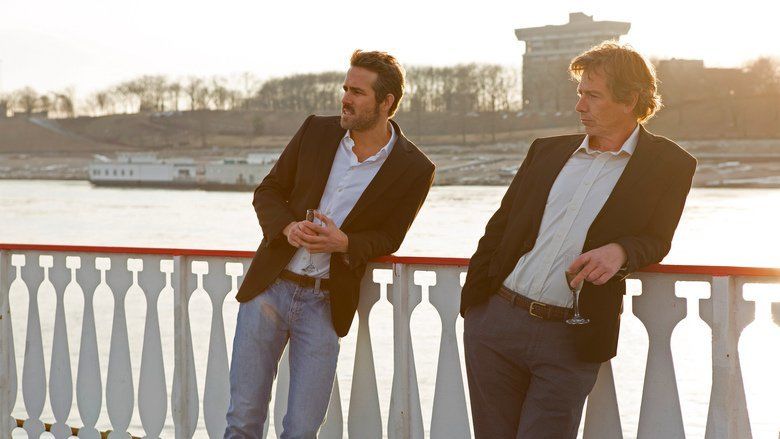 Plot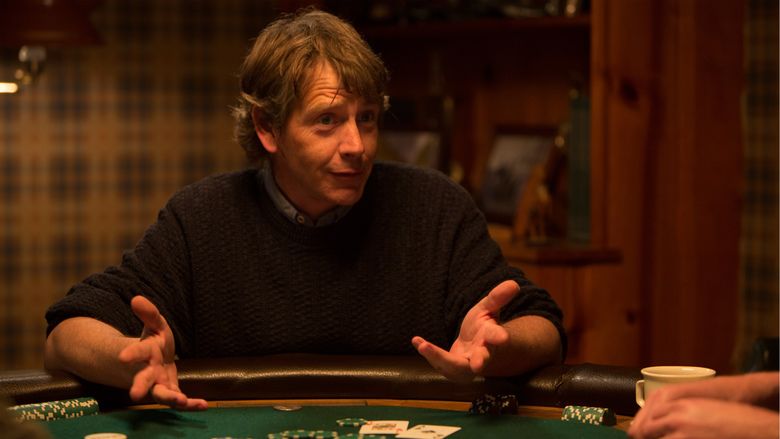 Gerry (Ben Mendelsohn), a perpetual gambler facing financial hardship, enters a casino in Dubuque, Iowa, where he meets Curtis (Ryan Reynolds), a younger traveling gambler, while playing Texas hold 'em. Curtis wins a hand against Gerry and buys Gerry a premium glass of Bulleit Bourbon, and a friendship begins. Hours later, Gerry sees Curtis playing darts at a bar and returns the favor buying Curtis a drink. Curtis explains that he is successful playing cards because he doesn't care about winning and just likes to play with no emotional investment in the outcome of the game. The two drink heavily with Gerry passing out and waking up on a couch at Curtis' place.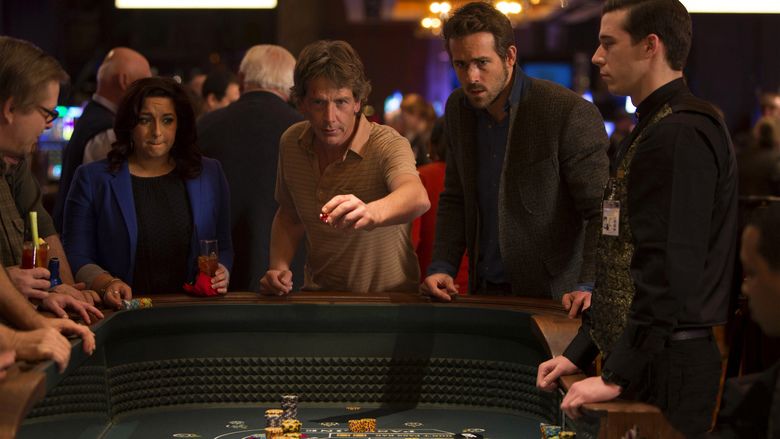 After an unsuccessful real estate showing the next morning, Gerry goes to a dog track with Curtis. They initially win a large amount of money, but Gerry is unwilling to walk away, and he ultimately gambles away their winnings. Afterwards, they drink at a bar where they attempt to bet $1,000 on a game of pool. The men at the pool table are not interested and they intimidate Curtis and Gerry into leaving the bar. In the parking lot, Curtis explains to Gerry that "Machu Picchu Time" is approaching, which is the phrase he uses whenever he leaves town, implying that he is heading to Machu Picchu in Peru, which he has yet to actually visit. Gerry is then threatened by a man who had overheard the attempted $1,000 bet in the bar, not knowing that Gerry was bluffing. The man stabs Gerry, inflicting a mild wound on his abdomen.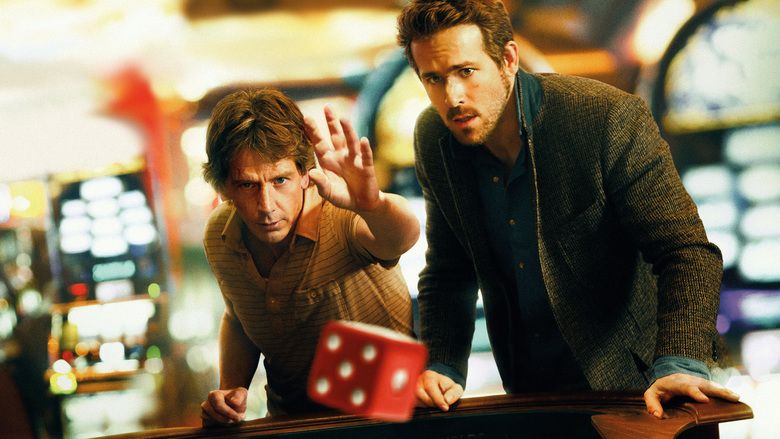 The next morning, Gerry meets Sam (Alfre Woodard) in a restaurant, where she presses Gerry to repay her the money he owes but does not have. She tells Gerry to pay up by the following day or else she will call upon her friend Tim to "pay [Gerry] a visit." Gerry then runs into Curtis at a bar, where he proposes a trip down the Mississippi River, where they will gamble at several major cities, and ultimately play at a poker game in New Orleans with a $25,000 buy-in. Curtis agrees to stake Gerry with $2,000, provided that Gerry takes them with his car.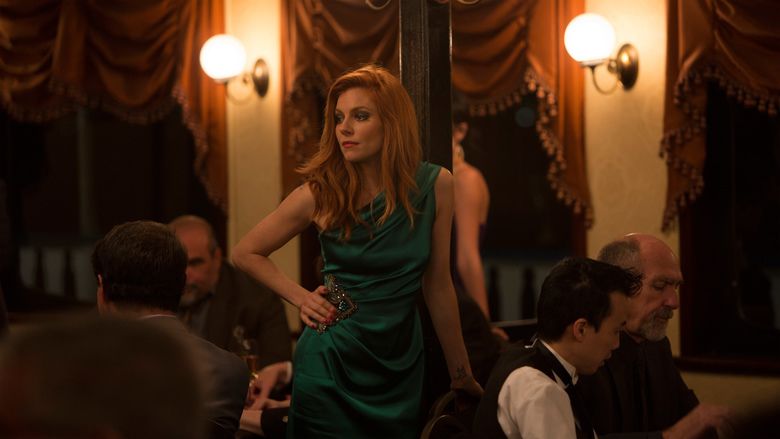 The two arrive in St. Louis, where they meet prostitutes Simone (Sienna Miller) and Vanessa (Analeigh Tipton). After Gerry has a very successful poker session on a riverboat casino, Gerry and Curtis spend time in St. Louis with Simone and Vanessa. Simone warns Curtis of previous times he has trusted a fellow gambler and ended up being deceived. In Memphis, Gerry is playing very well at the poker table until he loses his entire stack when his full house is bested by his opponent's better full house on the final "river" card of a Texas hold 'em game. Gerry then lies to Curtis, saying that he won $20,000 and is inspired to go to Little Rock to make amends with his ex-wife. Curtis agrees to come along for the ride. Gerry is initially welcomed into his ex-wife's house, but is soon told to leave, with a push on the way out, after she catches him red-handed trying to lift a wad of cash from her sock drawer after lying to her about needing to use the bathroom.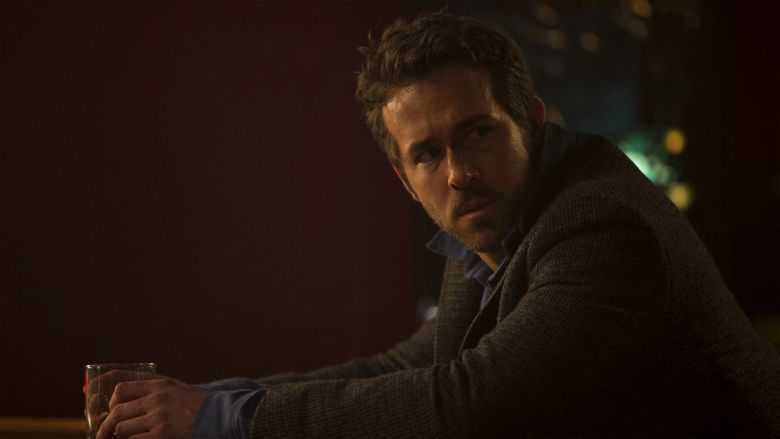 Curtis and Gerry then go to Tunica, Mississippi, where Curtis' Player's Club Card is rejected when he attempts to use it for a complimentary night's stay. After asking Gerry for some money for the hotel room, Curtis discovers that Gerry has lied to him, and that Gerry in fact lost all of his money in Memphis. Curtis tells Gerry that if he continues on this path, it will not end well for him. In the restroom, Curtis agitates some fraternity boys, and when they see that Curtis has left the bathroom, they redirect their anger towards Gerry and beat him up instead.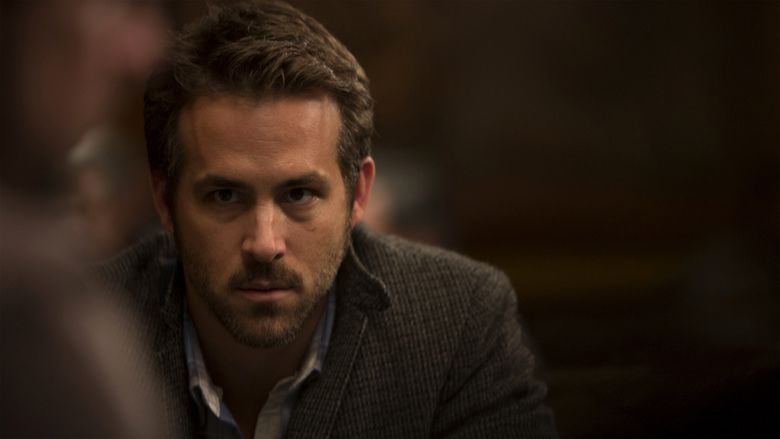 The two go to a horse race in New Orleans. After selling Gerry's car, they agree to bet on the horse "Toto's Revenge", but Curtis secretly bets on a different horse, "Mississippi Grind". When Curtis' horse wins, he does not tell Gerry, and Gerry assumes they are out of money. Having heard of Tony Roundtree (James Toback) from Curtis, Gerry goes to Tony's house for a poker game, but admits he does not have enough money to play and asks Tony to help him out with the buy-in. Tony slaps him and shuts the door in his face. Curtis loses a $100 prop bet in a 1-on-1 pick-up basketball game and is knocked to the ground by the man after reneging on the money as promised. The player takes $200 from Curtis' stash but leaves the rest as Curtis lays dazed on the ground. Curtis then goes to a cabaret club where he buys a drink and leaves the rest of his winnings with a singer who turns out to be his mother (Marshall Chapman). Gerry goes to a casino, where he tries his luck on a "Rainbow Riches" slot machine and fails. He then moves on to the roulette table where he places the last of his money on "00" and ends up winning. He then begins playing blackjack, where Curtis shows up at the table, out of money. Gerry is playing well, and shares his money with Curtis. After several hours of playing craps, the two have amassed a huge fortune, totaling $285,000. Curtis calls Simone and proclaims his love for her. Convinced that they cannot lose, Curtis and Gerry wager all their money on the field line. Gerry throws the dice, and the outcome is unclear.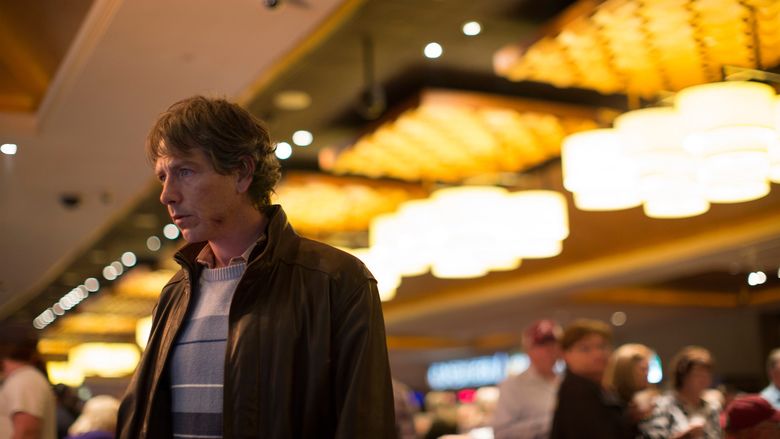 Curtis and Gerry are shown eating steak and lobster, discussing their winnings of nearly half a million dollars. They are comped a suite where they keep their cash in a large safe. The next morning, Curtis awakes to Simone calling him. He turns his phone off, and it's revealed that he has already hooked up with another stranger. Curtis looks through the apartment, only to find that Gerry has already left. In the safe, he finds his half of the money along with a note from Gerry, saying "Machu Picchu time, you beautiful loser." Curtis checks out of the hotel, but before doing so he flirts with the checkout clerk, implying that he will never settle down with Simone, nor pursue Machu Picchu as anything but a dream. Meanwhile, Gerry re-purchases the car he sold in order to stake his final run at the casino. When he starts the car, he hears the CD previously left in the stereo that played during his earlier road trip with Curtis. The CD, which describes ways to identify the strength or weakness of your opponents' hands, begins with describing what true confidence in a person looks like. Gerry listens, his posture rising, as a reflection of the American flag can be seen on the windshield.
Cast
Ryan Reynolds as Curtis
Ben Mendelsohn as Gerry
Sienna Miller as Simone
Analeigh Tipton as Vanessa
Alfre Woodard as Sam
Jayson Warner Smith as Clifford
Robin Weigert as Dorothy
Marshall Chapman as Cherry
Jane McNeill as Kate
Indigo as Dora
James Toback as Tony Roundtree
Jason Shaffette as Chuck
Production
On August 15, 2012, Jake Gyllenhaal was in talks to join Anna Boden and Ryan Fleck on their gambling project; the duo would direct the film Mississippi Grind penned by themselves. On January 7, 2013, Ben Mendelsohn joined the cast of the film to star opposite Gyllenhaal. On February 1, 2013, it was announced that Panorama Media would produce the road trip drama Mississippi Grind, with Electric City Entertainment producing. On June 27, 2013, Ryan Reynolds joined the cast of the film to play the lead as a gambler, replacing Gyllenhaal in the cast. On November 6, 2013, Sienna Miller agreed to a starring role in the film alongside Reynolds and Mendelsohn, with production to start in January 2014 in New Orleans. On January 8, 2014, there was a casting call for extras to film some scenes at Mobile Greyhound Park in Mobile. On January 27, 2014, Analeigh Tipton signed on to join the film.
Filming
Principal photography began on January 19, 2014 in Mobile, Alabama and went on through March 2014. The shooting was also done in New Orleans and Baton Rouge, Louisiana. On February 4, Reynolds and Miller were spotted filming scenes on the Mississippi River. On March 11, 2014, the crews were spotted filming scenes at Mobile Greyhound Park in Mobile.
Release
The film had its world premiere at the Sundance Film Festival on January 24, 2015. On January 28, 2015, A24 Films and DirecTV Cinema had acquired distribution rights to the film. The film went onto premiere at the Karlovy Vary International Film Festival on July 4, 2015. and Melbourne International Film Festival on August 1, 2015. The film was released on August 13, 2015, through DirecTV Cinema, before being released in a limited release on September 25, 2015. It was scheduled to be released on video on demand on October 13, 2015. It was selected to be screened in the Gala Presentations section of the 2015 Toronto International Film Festival.
Critical reception
Mississippi Grind has been met with generally positive reception from film critics. On Rotten Tomatoes, the film has a rating of 89%, based on 104 reviews, with an average rating of 7.3/10. The critics consensus states "Well-acted and steeped in Southern atmosphere, Mississippi Grind is a road movie and addiction drama that transcends each of its well-worn genres."
Comparisons with other movies
Whilst not an acknowledged remake of the 1974 film directed by Robert Altman, Mississippi Grind has some commonalities with California Split. Both films open at a poker table with neither character knowing the other. The second scene for both films takes place in a dark bar where both characters bump into each other and proceed to get inebriated. One character ends up on the other's couch in scene 3 and is late for work, the other is reading the form guide with a female friend. One of the main characters is working full time, the other not. The working character (played by George Segal in California Split and Ben Mendelsohn in Mississippi Grind) both films leaves work early to attend a racetrack with the other. In scene 5, they win the first bet they place at the track (and this is the only bet they place that we actually see in both films). Both films contain a scene where the main character(s) are held up in a parking lot. Both workers have debts with bookmakers they cannot repay (with scenes taking place in cafes to discuss repayments). There is basketball hustler scene. The worker ends the movie with a feeling of emptiness despite winning big in the final scene. They attend both horse tracks and greyhounds tracks (the latter only spoken about in California Split). Both working characters have dalliances with prostitutes. The working character is desperate in the lead-up to the final scene, only to secure an unbeatable streak gambling. Both characters, to the despair of the non-working character (played by Elliott Gould in California Split and Ryan Reynolds in Mississippi Grind), part ways at the end of the film.
References
Mississippi Grind Wikipedia
(Text) CC BY-SA
Mississippi Grind IMDb
Mississippi Grind themoviedb.org