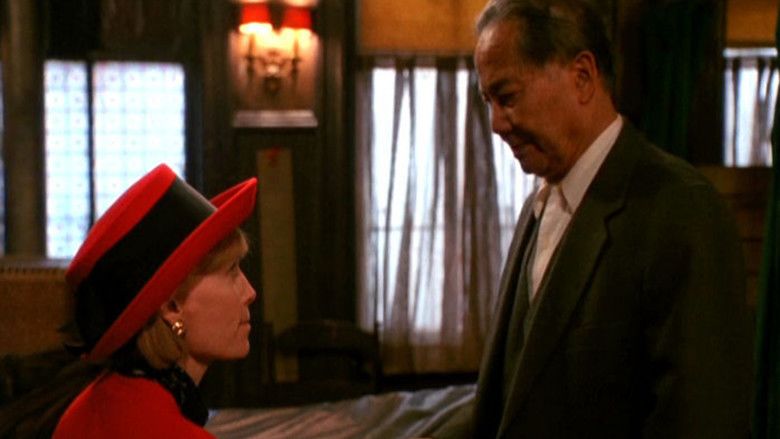 Alice Tate is an upper-class New York housewife, who spends her days shopping, getting beauty treatments, and gossiping with her friends. She has been married to wealthy Doug for fifteen years, and they have two children, who are being raised by a nanny.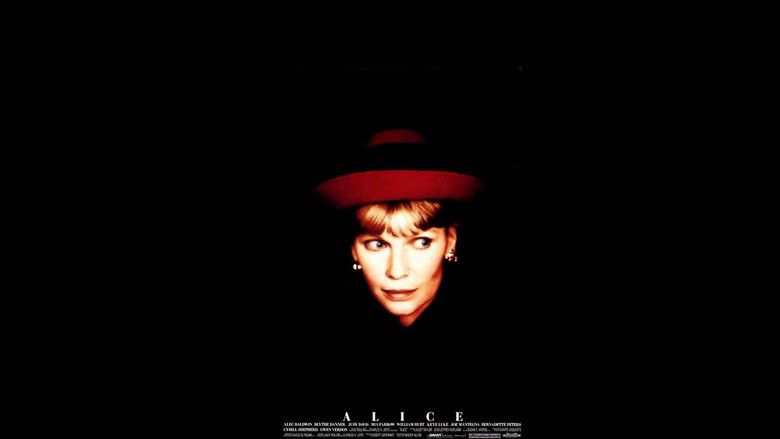 One day, she has a brief encounter with Joe Ruffalo, a handsome jazz musician. She finds herself mysteriously attracted to him and experiences Catholic guilt for these feelings. This inner turmoil manifests itself in a backache. She is referred to Dr. Yang, an Asian herbalist who puts her under hypnosis. She reveals that what initially attracted her to her husband were in fact his superficial qualities: looks and money. She also reveals her feelings about Joe.
Dr. Yang gives Alice ancient herbs that make her act on her feelings toward Joe Ruffalo. They agree to meet. When the herbs wear off, Alice is appalled at her behavior. She does not go to meet him as planned. The next herbs she receives turn her invisible. She spies on Joe going to visit his ex-wife Vicky. Much to prudish Alice's horror, they make love in Vicky's office. Alice is now glad she did not go to meet Joe. However, the next herbal remedy allows Alice to communicate with the ghost of her first lover, Ed. He encourages her to find out more about Joe. Alice and Joe finally meet, under the pretense of their children having a 'play-date'. Alice and Joe's meetings become increasingly frequent.
When her guilt over her relationship with Joe becomes too much, Alice returns to Dr. Yang. Inhaling the soothing contents of a pipe, Alice falls asleep in Dr. Yang's rooms. She has vivid dreams about her Catholic upbringing. She remembers her mother. She remembers that she was at her happiest when she was helping people. She realizes that she has lost sight of many of her goals in her materialistic luxurious lifestyle. She also realizes this at a fundraising evening in honor of Mother Teresa, one of Alice's idols. After the fundraiser, Joe and Alice sleep together. Alice realizes she is falling in love with him.
Alice shares the remaining invisibility herbs with Joe. She hears two of her friends gossiping about her and Joe. The gossip then moves onto Doug, where it is revealed that he has been having affairs, too. Invisible, Alice goes to his office party, where she sees Doug kissing a colleague. Her invisibility wears off and she confronts Doug about his affairs. Alice decides to leave Doug once and for all. She tells this to Joe. However, Joe has decided to reunite with his ex-wife after he spied on her therapy sessions when invisible and realized she still has feelings for him.
Stunned, Alice goes to Dr. Yang, who is leaving town. He gives her one final packet of herbs, telling her that these will create a potent love potion. Alice must choose between Joe and Doug. She goes to her sister Dorothy for advice. However, Dorothy is having a Christmas party, and the herbs get mixed in with the eggnog. All the men in the party become enamored with Alice. She flees in panic.
At home, Alice tells Doug that their marriage is over. She reveals her plans to go to Calcutta and work with Mother Teresa. Doug scoffs at this, doubting that Alice could survive without the luxuries she has grown accustomed to. However, Doug is proved wrong. Alice goes to Calcutta, where she meets Mother Teresa. On returning to New York, she moves into a modest apartment, raises the children on her own, and does volunteer work in her spare time.
Mia Farrow as Alice Smith Tate
Rachel Miner as 12-year-old Alice
Kristy Graves as 18-year-old Alice
Joe Mantegna as Joe Ruffalo
William Hurt as Doug Tate
Blythe Danner as Dorothy
Laurie Nayber as young Dorothy
June Squibb as Hilda
Holland Taylor as Helen
Peggy Miley as Dorothy's maid
Robin Bartlett as Nina
Keye Luke as Dr. Yang
Judy Davis as Vicki
Alec Baldwin as Ed
Bernadette Peters as Muse
Cybill Shepherd as Nancy Brill
Gwen Verdon as Alice's mother
Patrick O'Neal as Alice's father
Diane Salinger as Carol
Bob Balaban as Sid Moscowitz
Caroline Aaron as Sue
James Toback as Professor
Elle Macpherson as a model
Lisa Marie as Office Christmas party guest
Woody Allen came up with the idea for the film after having alternative treatment for a stye in his eye. The original title was The Magical Herbs of Dr. Yang, and it was filmed in late 1989. It was a difficult shoot, with Farrow raising her young children while filming and Allen obsessing over details, and some scenes were reshot until he was satisfied. Allen later checked into hospital by the end of the shoot, brought on by stress.
This was Keye Luke's final film, as he died nearly three weeks after the film's release.
Alice was a disappointment at the North American box office; the film grossed a domestic total of $7,331,647 on an estimated $12 million budget.
In his New York Times review (December 25, 1990), Vincent Canby wrote: "'Alice' is about one woman's tempest-tossed, giddy, herb-induced voyage of self-discovery. It is north-of-the-border magical realism—Alice flies, she becomes invisible, she is another person. It is hilarious and romantic, serious and exuberantly satiric.
On Rotten Tomatoes, the film holds a 77% "fresh" score with an average rating of 6.1/10.
Woody Allen received an Academy Award nomination for Best Writing, Screenplay Written Directly for the Screen, as well as a Writers Guild of America nomination. Mia Farrow received a Golden Globe nomination for Best Performance by an Actress in a Motion Picture – Comedy/Musical and won the National Board of Review's Award for Best Actress.