Years active

2005–present




TV shows

Comedy Colosseum




Education

Whittier College




Role

Comedian




Name

James Adomian









Born

January 31, 1980 (age 35) (

1980-01-31

)

Omaha, Nebraska




Occupation

Comedian, actor, impressionist




Website

http://www.jamesadomian.com


Movies

Hits, Harold & Kumar Escape fr, WordGirl, Freak Dance, The Big Lebowski 2




Similar People

Scott Aukerman, Todd Glass, Sara Schaefer, Paul F Tompkins, Tom Leykis




Profiles




Tumblr
Trump vs bernie debate james adomian anthony atamanuik live at whiplash comedy ucb ny
James Adomian (born January 31, 1980) is an American stand-up comedian, actor, and impressionist. He is best known for his work on Comedy Bang! Bang!, Chapo Trap House, Last Comic Standing and The Late Late Show with Craig Ferguson where he impersonated President George W. Bush until 2009. He voices Talking Ben in the Talking Tom and Friends animated series.
Contents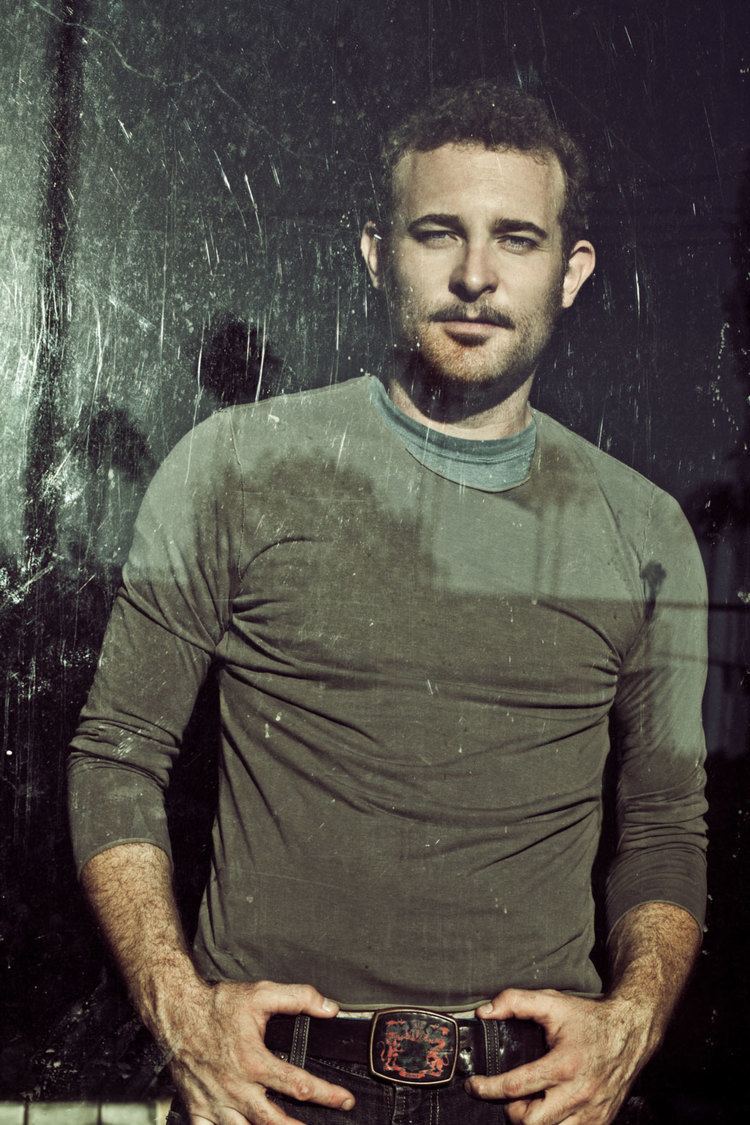 Sheriff of nottingham james adomian official comedy stand up
Early life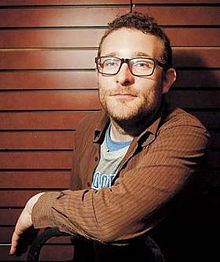 Adomian was born Omaha, Nebraska on January 31, 1980 and raised in Atlanta, Georgia. His family moved to Los Angeles, when he was ten years old. Adomian is an alumnus of Los Angeles Baptist High School and graduated from Whittier College with a self-designed major in Economics and Theatre Arts in 2001. He is of Armenian descent.
Career
In 2012, Adomian appeared on Comedy Bang! Bang! as PBS broadcaster Huell Howser, on Adult Swim's Childrens Hospital as Madonna and on MTV's Money from Strangers as himself, also making regular appearances as various sketch characters on Conan.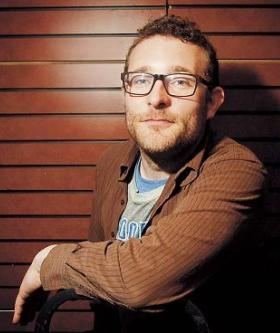 In 2011, he was cast as a co-lead in the un-aired Kari Lizer pilot project for NBC alongside Sarah Paulson and Tim Meadows.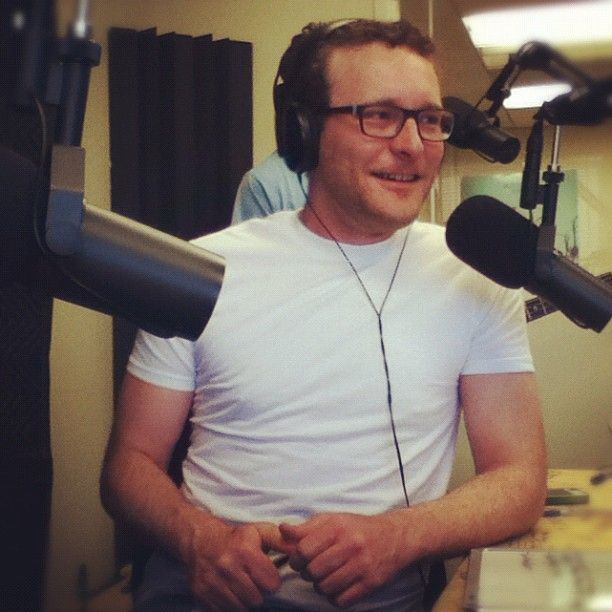 In summer 2010, he appeared on NBC's Last Comic Standing as a top-ten finalist, and also starred in the un-aired Krog pilot for Cartoon Network.
Adomian began appearing as President George W. Bush frequently on The Late Late Show after Craig Ferguson took over hosting the show in January 2005 until 2009.
He has appeared on several other comedy programs, including MADtv, Mind of Mencia, Jimmy Kimmel Live!, Short Circuitz, Atom TV, Cavemen, Recount and Players.
Adomian has appeared in the films Harold & Kumar Escape from Guantanamo Bay and Miss March.
As a voice-over artist, Adomian performed on The Onion Radio News, as several recurring characters on the PBS cartoon series WordGirl, as President Bush on a few episodes of MADtv, as Jimmy Kimmel on Celebrity Deathmatch, and on a number of other cartoons.
Podcasts and internet
Since 2009, Adomian has appeared as a frequent guest on many comedy podcast episodes, including Chapo Trap House, Comedy Bang! Bang!, Sklarbro Country, The Todd Glass Show, and WTF with Marc Maron, becoming well-known to audiences for his impressions and characters in the free-form internet medium. His most notable podcast impressions skew towards the absurd, unusual and high-energy, including Jesse Ventura, Huell Howser, Paul Giamatti, Gordon Ramsay, Dov Charney, food critic Merrill Shindler, Gary Busey, Tim Gunn, Richard Branson, Tom Leykis, Sebastian Gorka, and several fellow comedians such as Todd Glass and Andy Kindler.
Adomian has released several viral internet videos in recent years, including "Hillary's Downfall" and several videos as George W. Bush. Other videos on YouTube and Funny or Die include performances as Sam Elliott, Jesse Ventura, Alan Moore, Brett Favre, Vincent Price, Orson Welles, Gary Busey, Lewis Black, wrestler Hacksaw Jim Duggan and George Zimmer from The Men's Wearhouse. He also appeared as "The Gunslinger" in Chad, Matt & Rob's Interactive Adventure, "The Treasure Hunt."
During the Bush presidency, Adomian released several YouTube videos as Bush for a number of liberal organizations, including Working Assets, Laughing Liberally, Free Press and OpenLeft.
On July 2, 2014 Adomian appeared on Ken Reid's TV Guidance Counselor Podcast.
In 2015 his YouTube UCB Trump v. Sanders debate became a viral hit. In 2016 he toured America as Bernie Sanders in the Trump v. Bernie Tour.
Stand-up comedy album
In 2012, Adomian released his debut comedy album Low Hangin Fruit. The release was the first album released by Earwolf, and received mostly positive reviews. The one-hour stand-up set features personal stories, a number of celebrity impressions and political material including observations regarding the cultural perceptions of LGBT people.
Live appearances
Adomian frequently performs live at Upright Citizens Brigade Theatre in sketch and stand-up shows such as Comedy Bang! Bang!, Who Charted?, and many others. He is also an alumnus of the Sunday Company at The Groundlings Theatre, where he still frequently performs. He also regularly performs at "The Tomorrow Show" and other stand-up shows in Hollywood. Adomian is known for doing many impressions at live shows, both in-costume and as part of his standup act, including Vincent Price, Lewis Black, Orson Welles, Jesse Ventura, Paul Giamatti, Michael Caine, Philip Seymour Hoffman, Sam Elliott, Al Franken, Huell Howser, Christopher Hitchens, Gary Busey, John McCain, Joe Lieberman, Marc Maron, Jimmy Kimmel, Andy Kindler, Tom Leykis, Todd Glass, George W. Bush, and Bernie Sanders. He has performed several impressions as recurring characters on Comedy Bang! Bang!
Adomian often makes live appearances around the country doing standup or characters, particularly at left-wing political events like YearlyKos, Laughing Liberally, the National Conference for Media Reform and campaign events for Congressman Alan Grayson. In 2010, he made several live standup appearances across North America in the Breaking Even tour.
In 2008, he appeared with comedian Greg Giraldo at venues around the country as part of the Indecision '08 Tour produced by Comedy Central. He has performed at comedy festivals across North America, including Just for Laughs in Montreal. In March 2012, Adomian had his first overseas appearance, headlining a sell-out two night show in Seoul, South Korea for Stand Up Seoul.
Adomian toured the US with the Trump v. Bernie tour in February–March 2016.
Personal life
Adomian is openly gay. He is the grandson of Armenian-American mathematician George Adomian.
Film
Love After Love (2017), Chris
Storks (2016), Additional Voice
Hits (2014), Donovan
Freak Dance (2011), Mickey Stardust, Zip Fleestreet, & Fraggle McWinkerbean
The Treasure Hunt: A Chad, Matt & Rob Interactive Adventure (2011), The Gunslinger
Miss March (2009), Deadbeat Dad (voice)
Harold & Kumar Escape from Guantanamo Bay (2008), George W. Bush
Television
Bajillion Dollar Propertie$ (2017), Maximillian Blanc
The President Show (2017), Bernie Sanders
Comedy Bang! Bang! (2016), Maximillian Blanc
Take My Wife (2016), Theater Owner
Future-Worm! (2016–present), Future-Worm!
Star Wars Rebels (2016), Imperial Captain
@midnight (2015), Bernie Sanders
The Venture Bros (2015–present), Phineas Phage, Night Dick
Talking Tom & Friends (2014–present), Talking Ben
Childrens Hospital (2015), Reporter, Madonna
Major Lazer (2015), General Rubbish, various voices
Comedy Bang! Bang! (2015), Paul Giamatti, Jerry Jocks
Kroll Show (2015), Alan the Limo Driver
Drunk History (2014), Alexander Cochrane
Comedy Bang! Bang! (2014), Giles Duggard, Jesse Ventura
Childrens Hospital (2013), Louis C.K., Madonna, Freddie Mercury, Rihanna, Kate Upton
Comedy Bang! Bang! (2013), Informant, Cab Driver
Adventure Time (2013), Ogdoad
Gravity Falls (2012), additional voices
Childrens Hospital (2012), Madonna
Comedy Bang! Bang! (2012), Huell Howser
Conan (2011–2012), various sketch characters
Money From Strangers (2011–2012), himself
Last Comic Standing (2010), himself (standup)
WordGirl (2007–2015), Captain Huggyface, additional voices (voice)
Players (2010), Barfly
The Late Late Show with Craig Ferguson (2005–2009), George W. Bush
MADtv (2006–2009), George W. Bush (voice)
Popzilla (2009), various characters (voice)
The Jay Leno Show (2009), Mad Doctor
Atom TV (2008), George W. Bush
Recount (2008), George W. Bush (voice)
The Right Now Show (2007), Ensemble Sketch Cast Member/Various
Cavemen (2007), Waiter
Short Circuitz (2007), George W. Bush
Celebrity Deathmatch (2007), Jimmy Kimmel (voice)
Mind of Mencia (2006–2007), George W. Bush
Yacht Rock (2005), Vincent Price
References
James Adomian Wikipedia
(Text) CC BY-SA