5.2

/

10

Alchetron

5.2

Rate This





Genre

Comedy, Romance




Budget

15 million USD




Country

United States






Initial DVD release

July 28, 2009




Duration




Language

English






Director

Trevor MooreZach Cregger




Release date

March 13, 2009 (2009-03-13)




Writer

Zach Cregger (screenplay), Trevor Moore (screenplay), Dennis Haggerty (story), Ryan Homchick (story), Thomas Mimms (story)


Directors

Trevor Moore, Zach Cregger


Cast

Zach Cregger

(Eugene Bell),

Trevor Moore

(Tucker Cleigh), Raquel Alessi (Cindi Whitehall), Craig Robinson (Horsedick.MPEG), Molly Stanton (Candace),

Carrie Keagan

(NGTV Reporter)


Similar movies

36 Fillette

,

Bruce Almighty

,

Cruel Intentions

,

The Final Girls

,

Dallas Doll

,

The Dreamers




Tagline

After four years in a coma, Eugene Pratt is going to be reunited with his high school sweetheart... on pages 95-97.
Miss march official trailer
On the night that he and his high-school sweetheart, Cindi, plan to consummate their love, Eugene (Zach Cregger) whacks his head and falls into a coma. Four years later, Eugene wakes up and discovers that his erstwhile girlfriend is now a centerfold model in Playboy magazine. Together with his best friend Tucker (Trevor Moore), Eugene embarks on a cross-country trip to Hugh Hefners world-famous mansion to win Cindi back and rescue her from a life of decadence.
Contents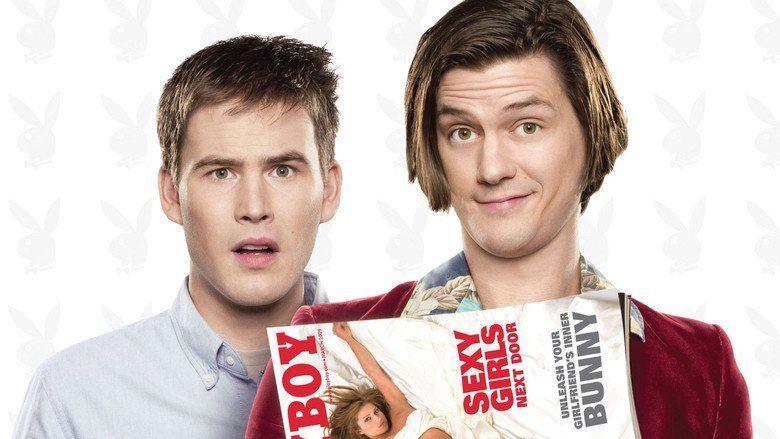 Miss March is a 2009 comedy film directed by and starring Trevor Moore and Zach Cregger, stars of the IFC show The Whitest Kids U Know. The film was released in the United States on March 13, 2009.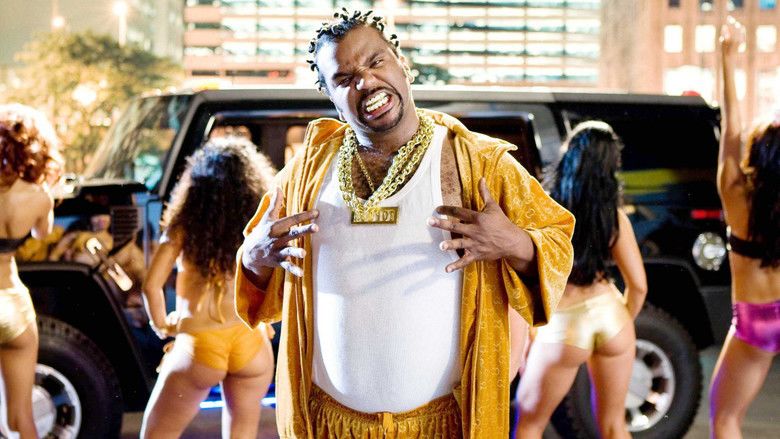 A young man awakens from a four-year coma to hear that his once virginal high-school sweetheart has since become a centerfold in one of the world's most famous men's magazines. He and his sex-crazed best friend decide to take a cross-country road trip in order to crash a party at the magazine's legendary mansion headquarters and win back the girl.
Plot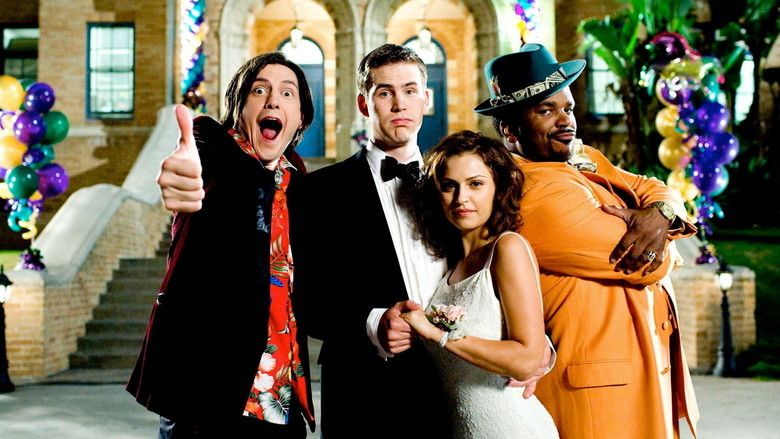 The movie begins with Eugene (Zach Cregger) and his best friend Tucker (Trevor Moore) as kids. They sneak into the bedroom closet of Eugenes brother, as he recently acquired a valuable Michael Jordan rookie card. Upon opening the box the card was in, Tucker notices that Eugenes brother has an issue of Playboy. Tucker opens the magazine, instantly becoming obsessed with it. Three weeks later, Tuckers demeanor has changed to that of a hormone driven teenager, despite that he is only 8 years old. Fast forward ten years later, Eugene and Tucker are seniors in high school.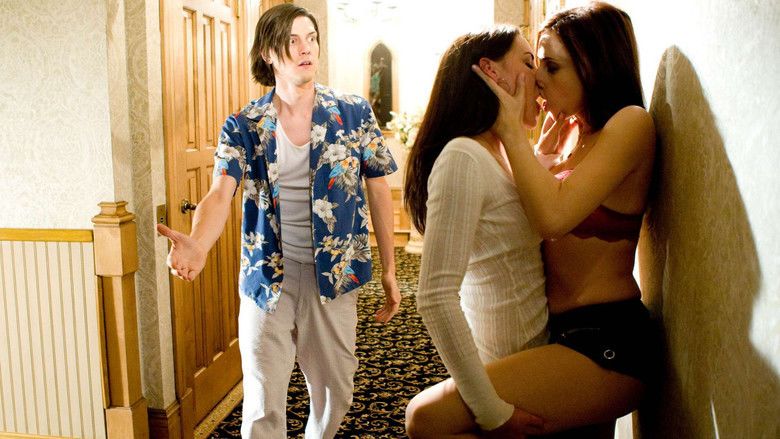 Tucker is still a huge fan of the Playboy franchise, while Eugene and his girlfriend of two years, Cindi Whitehall (Raquel Alessi) are public speakers on the subject of abstinence for younger teens. Despite this, in reality, Cindi has other plans, stating that since they have been together for two years, if she is not Eugenes first then they have big problems.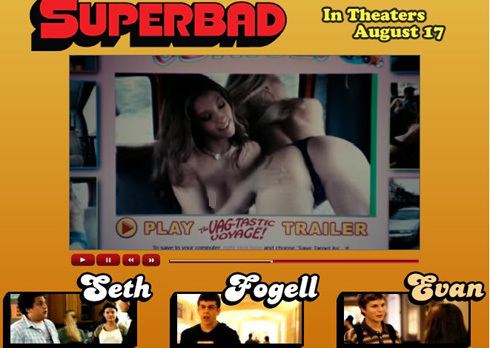 They decide to go through with it at the after prom party that Tucker had invited them to. On the day of prom, Tucker tells Eugene that he has the limo booked, which when pulls up, has already picked up Tuckers high school drop-out friend, Phil, who now goes by the MC name of Horsedick.MPEG (Craig Robinson). At the After Prom party, Cindi goes upstairs to prepare, while Tucker takes Eugene into the kitchen and gives him several shots of hard alcohol. As Eugene leaves to go upstairs to meet Cindi, he walks through the wrong door, and falls down the steps into the basement. He is hurt so bad, that he falls into a coma for four years.
After Tucker wakes Eugene with a baseball bat, he tells him that Cindi stuck around for a little while, but disappeared shortly thereafter because Eugene was "a vegetable." Tucker left Eugene to continue his recovery as Tucker went to work. He came back later to visit Eugene again with the newest edition of Playboy. While discussing where Cindi had vanished to, Tucker happened to stumble across a centerfold in his new issue of none other than Cindi. Tucker devises a plan to go cross country to the Playboy Mansion where there was a party to be held in 3 days for Playboys annual Birthday bash, where Cindi was sure to be. Tucker left as he had a date with his "partner" of 13 months, Candace (Molly Stanton), who back in high school seemed to hate Tucker.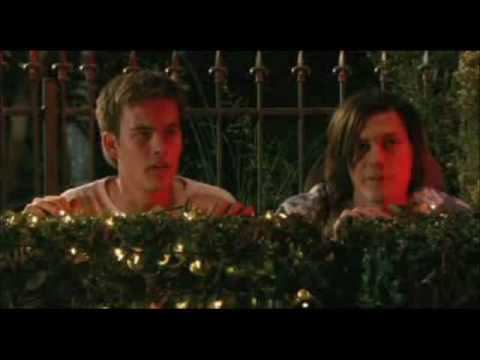 Later that night, Tucker broke into the hospital while Eugene was asleep, stating they had to leave on their trip now, as opposed to 3 days later, as Tucker had an incident involving Candace and accidentally forgetting she has seizures caused by strobe lights as a side effect of her epilepsy. Starting out on the road trip, the two are attacked by Candaces brother, Rick (Geoff Meed), and his firemen crew, but manage to escape temporarily.
Once in Chicago, they meet up with their old friend MPEG, who has become a famous rapper over the four years. They all hop on board his party bus and begin to trek across the country towards the Playboy Mansion. After an argument between Horsedick and Eugene, Tucker and Eugene were both thrown out of the bus in the middle of nowhere, and left to walk the rest of the way. Just as it seemed all hope was lost, a car pulled up with two lesbian women. They make a deal where the boys will drive while the girls are in the back with each other having sex.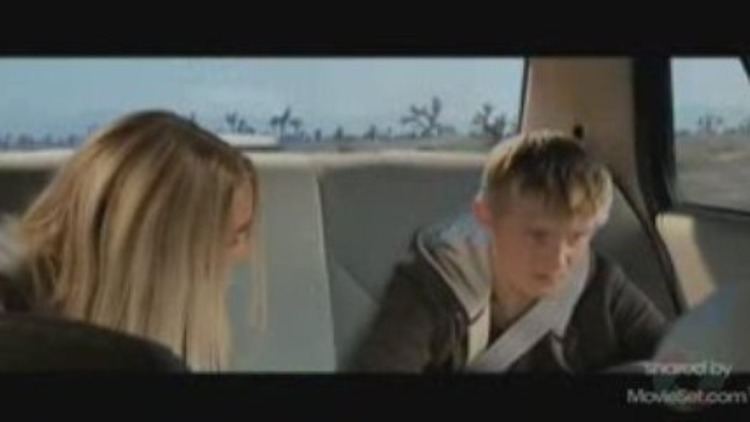 They make it all the way to the Mansion only to be stopped by bouncers at the door. Moments later, several fire trucks arrived, in search of Tucker. Tucker and Eugene manage to sneak into the mansion dressed in fireman outfits. The two go in separate directions while outside, Candace forces her way into the mansion, followed up by her brother, Rick. Tucker randomly hits on several Playboy models and meets PMOY 2007 Sara Jean Underwood and makes his way to the Grotto. Eugene, in search for Cindi, is suspected of being a stalker and is taken into a secure holding area, but not before being spotted by Cindi.
Meanwhile, Tucker runs into Candace and darts back into the mansion, where he is spotted by the firemen. After avoiding the firemen, he tries to hide in the mansion and suddenly finds himself face to face with Hugh Hefner. Hugh and Tucker have a discussion about Tuckers issues, telling Tucker about the first woman he ever fell in love with (who to Tuckers dismay, was not as good looking as the Playboy Bunnies of modern day, and had apparently died at a young age). Hefner tells Tucker that "there is a bunny in every woman," and that if Tucker can only see the "bunny" in those women, that hes on to something.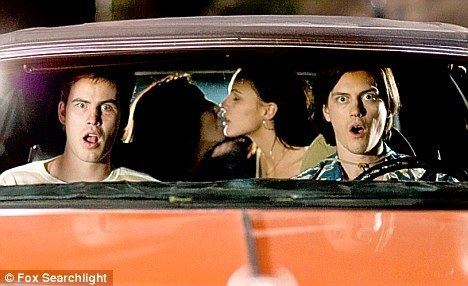 Back in the holding area, Cindi comes in to see Eugene. Eugene seems disgusted to see her, claiming that she left him behind and didnt care about him, and accusing her of sleeping with countless other men. Cindi argues that she did still love him and proves it by telling Eugene that the money she made modeling and being a Playboy Bunny was sent to help pay for Eugenes hospital bills, something Tucker never bothered to mention due to his absent minded nature. Just at that moment, Hef had called to have all stalkers removed from the mansion. Once tossed out on the streets, Candace finally caught up with Tucker. Tucker apologised for his faults and promised to look past hers and Candace decides to give him another chance. At the same token, Eugene runs into Horsedick.MPEG, who promised to "rip Eugenes face off." Eugene seems too distracted regardless to find Cindi. After Cindi comes out and reveals that MPEG was born without genitals, his crew pull down his pants, showing a straw sticking out where his genitals should be, confirming what Cindi said. MPEG leaves ashamed, and after Eugene and Cindi make up, Hef lets everyone back in. Eugene and Tucker find themselves in the Mansions kitchen, and Eugene tells Tucker that Cindi is waiting upstairs for him, shades of the situation that started the whole mess in the first place. And just like 4 years previous, Tucker and Eugene take several shots together before Eugene goes upstairs, where he finally has sex with Cindi. In the unrated version, footage show Eugene and Cindi having sex. As going too fast he overexerts himself.
Cast
Zach Cregger as Eugene Bell
Trevor Moore as Tucker Cleigh
Raquel Alessi as Cindi Whitehall
Molly Stanton as Candace
Craig Robinson as Phil aka "Horsedick Dot MPEG"
Hugh Hefner as Himself
Sara Jean Underwood as Herself
Betsy Rue as Strawberrius
Carla Jimenez as Nurse Juanita
Geoff Meed as Rick
Cedric Yarbrough as Doctor
Eve Mauro as Vonka
Alexis Raben as Katja
Tanjareen Martin as Crystal
Barry Sigismondi as Mr. Whitehall
Alex Donnelley as Mrs. Whitehall
Windell D. Middlebrooks as Bouncer #1
Anthony Jeselnik as Director
Production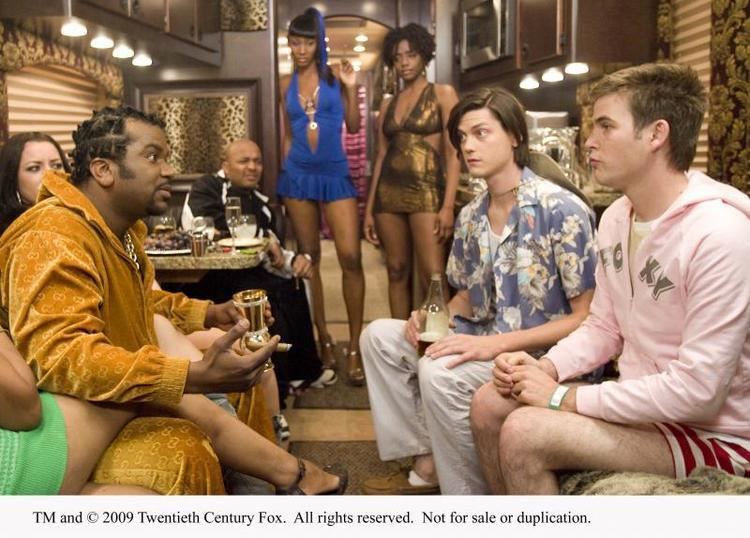 Trevor Moore and Zach Cregger were offered the script of Miss March by Fox, and although not initially interested the idea held some appeal and they took it on as a writing exercise and made it their own. They developed the project intentionally without the involvement of Playboy. Robert Wagner was originally cast as Hugh Hefner and according to the duo he did a great job but audiences at test screenings did not react positively. Audiences already familiar with Hefner from the television series The Girls Next Door, did not connect with Wagner. "Tail between their legs" they took the film to Playboy and luckily Hefner liked what he saw and agreed to take part as well as getting Playmate of the Year 2007 Sara Jean Underwood to cameo in the film.
Critical response
Miss March was poorly received by nearly all critics. Rotten Tomatoes reported that only 5% of reviewers gave the film positive reviews, based upon a sample of 76 reviews, which gave an average score of 2.5 out of 10. At Metacritic, which assigns a normalized rating out of 100 to reviews from mainstream critics, the film received an average score of 7 (overwhelming dislike is their assignation for this score), based upon 15 reviews as of March 17, 2009.
James Berardinelli, an online film critic, wrote about the film, saying, "This is bad. Not bad in a way that it might be fun to see when inebriated. Bad in a way from which only death provides immunity. Forget waterboarding – just show Guantanamo detainees Miss March and theyll say anything." Tom ONeil, a critic for the Los Angeles Times, questioned as to whether the film could be the worst of 2009. CNN critic Tom Charity declared the film the worst of 2009.
For his performance in the film, Playboy founder Hugh Hefner was nominated for a Razzie Award for "worst supporting actor".
Box office
On Miss Marchs opening weekend, the film grossed $2.4 million, which put the film in 10th place of all movies that weekend. The film grossed $4.54 million at the box office in the United States and Canada.
Similar Movies
Cedric Yarbrough and Kate Luyben appear in Miss March and The 40-Year-Old Virgin. Sex Drive (2008). Superbad (2007). The Sweetest Thing (2002). The First Time (2012).
Home Video
Though the film underperformed at the box office, it made nearly $8 million through home video sales in the domestic market alone, and looks to be developing a cult following, especially among WKUK fans.
References
Miss March Wikipedia
(Text) CC BY-SA
Miss March IMDb
Miss March themoviedb.org