Name

Jaishankar Prasad




Role

Poet





Parents

Babu Devki Prasad




Books

Kamayani, Titli




Born

30 January 1890Varanasi, India (

1890-01-30

)


Occupation

Novelist, playwright, poet




Died

November 15, 1937, Varanasi




Similar People

Suryakant Tripathi 'Nirala', Sumitranandan Pant, Vishnu Prabhakar, Ramesacandra Saha
Tarpan 10 तर्पण १० | Ansoo | Jaishankar Prasad
Jaishankar Prasad (30 January 1890 – 15 November 1937) is one of the most famous figures in modern Hindi literature as well as Hindi theatre. In her glowing tribute to Jai Shankar Prasad, the poet- critic Mahadevi Verma says: "Whenever I remember our great poet, Prasad a particular image comes to my mind. A fir tree stands on the slope of the Himalaya, straight and tall as the proud mountain peaks themselves. Its lofty head braves the assaults of the snow, the rain, and the blazing heat of the sun. Violent storms shake its spreading branches, while a thin stream of water plays hide-and-seek amongst its root. Even under the most heavy snowfall, the most fierce heat, and the torrential rain, the fir tree holds its head high. Even in the midst of the worst thunderstorm and blizzards, it remains steady and unflinching."
Contents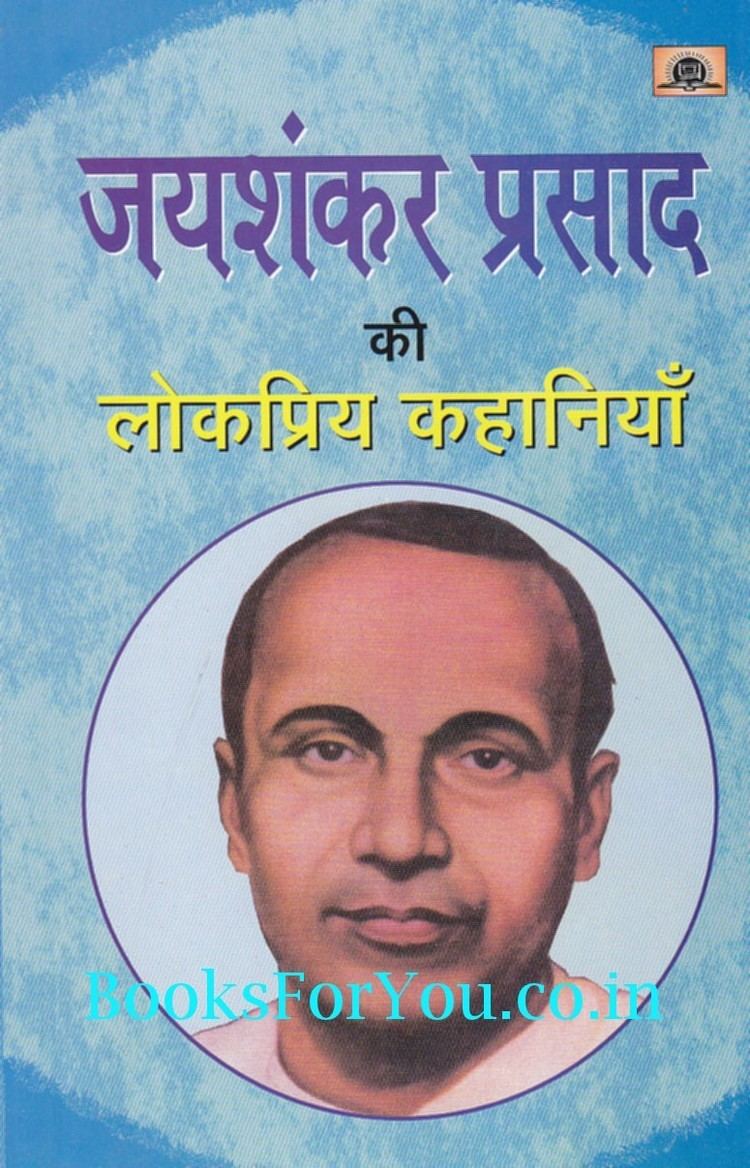 This compliment from a younger contemporary of Prasad summarizes in a condensed form the literary genius of one of the leading lights of chhayavad movement in Hindi literature. It recognizes Prasad's place among his peers as well as his relevance to modernity. As author of a classic epic of the human psyche, his magnum opus Kamayani, Prasad had acquired early eminence. But later his multifaceted personality burgeoned in his contribution to diverse fields of literature in spite of countless storms of personal tragedies, and national social and political upheavals. Since brought up in the affluent family of a tobacco merchant, Prasad was a man of personal charm and of romantic disposition. By temperament a reformer and humanitarian, through his devotion to literature he became a lyric poet, a dramatist, a story writer, and essayist. Thus Prasad emerged as a literary genius. It would be no exaggeration if we rank him with such literary stalwarts as Kalidas, Tulsidas, Shakespeare, Dante, and Goethe in view of his vision and aesthetic consciousness.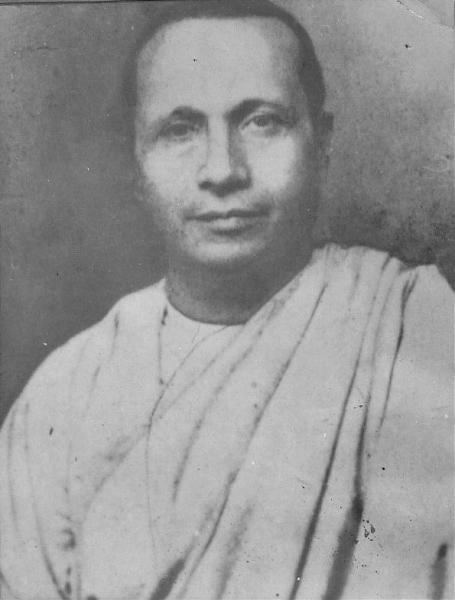 Jaishankar prasad recited by shyam kishore hindi kavita
Biography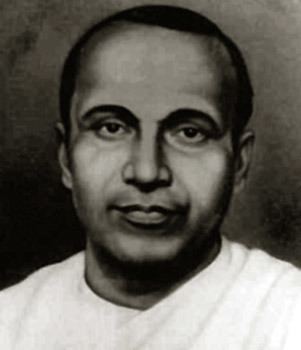 The eminent Hindi writer-poet Jai Shankar Prasad was born on 30 January 1890, in an aristocratic madhesia gupta family of Varanasi, Uttar Pradesh. Prasad was youngest son of his father Babu Devi Prasad who was a tobacco manufacturer. His family was an elite unites in Varanasi, popular as "Sunghani Sahu".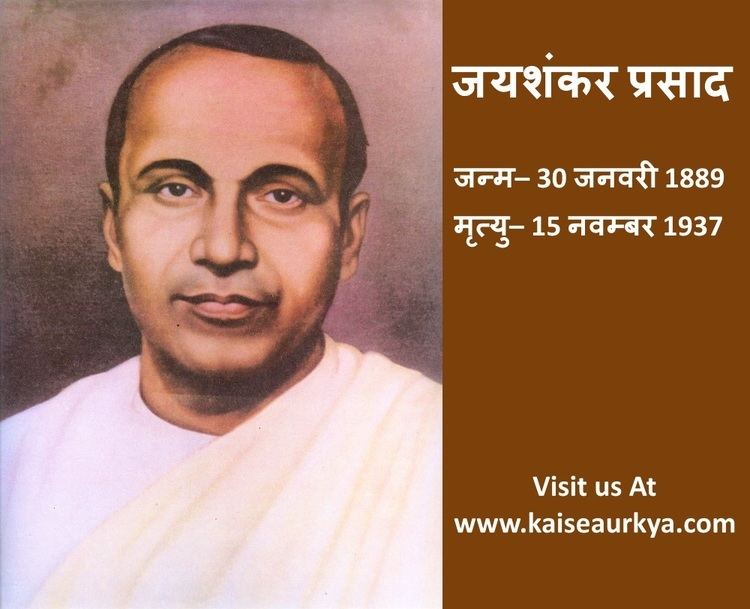 Prasad received his early education at the private elementary school of Mohini Lal 'Rasmayasidh', himself an amateur poet. At the age of 10, Prasad was admitted to Queens College, Varanasi for formal education. The following year, he accompanied his parents on pilgrimage to visit such known religion places as Ganga Sagar, Bhuvaneshvar, Jagannath Puri and Onkareshvar. Prasad spent his adolescence in the cultivation of his physical as well as mental faculties - wrestling, exercising, and eating wholesome food on the one hand, and studying Sanskrit, Pali, English and Persian the other.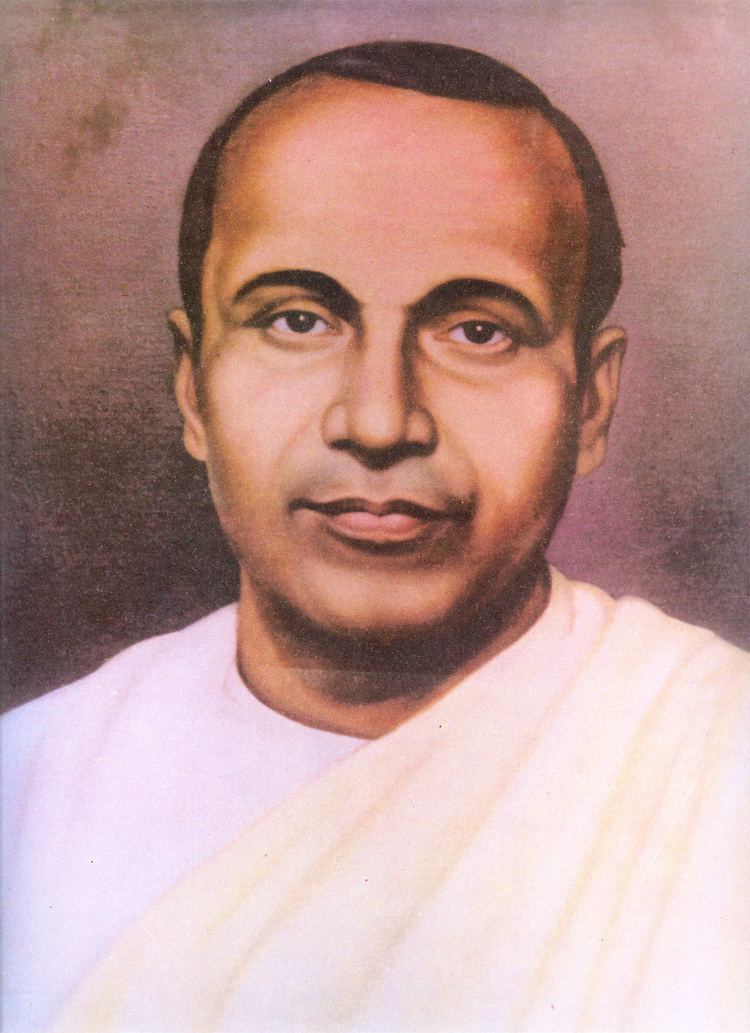 The youthful period of his life, however, was marred by severe personal tragedies and family disputes. His father died in 1901, when he was only 11; hence he was forced to shoulder the heavy burden of the family's finances and debts. Prasad's elder brother Shambhuratna, tried to resolve the crisis but in vain, for the tobacco business was on the decline. Another tragedy gripped him when his mother died two years after the father's death. Unfortunately, three years later, Shambhuratna also died (1906). These calamities virtually ended Prasad's formal education. Despite the family afflictions, he continued the private study of Indian languages and literature along with the major scriptures of Hinduism and Buddhism. When Prasad's literary glory was at its apex, he was caught in deadly disease of tuberculosis which had no cure in those times. The athletic body of Prasad started withering and, repeating the name of Lord Shiva, he breathed his last at 04:00am on 15 November 1937 in Brahama Mahurta. The luminous sun of Hindi literature set on its zenith leaving for posterity a rich cultural values.
Language and influence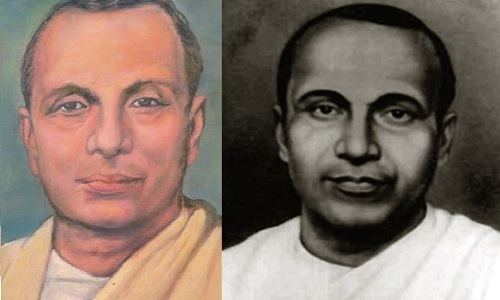 Prasad started writing poetry with the pen name of 'Kaladhar' at the famous shop of Sunghani Sahu. The first collection of poem that Jai Shankar Prasad penned, named, Chitradhar, was written in Braj dialect of Hindi but his later works are in Khadi dialect or Sanskritized Hindi. Later on Prasad prolugated 'Chhayavad' a literary trend in Hindi literature. It is romanticism with a spiritual base and universalism which touches every core of humanism. Jai Shankar Prasad was a staunch devotee of Lord Shiva and had no trace of bigotry of fanaticism. Shaiva philosophy of prativijana darshan was deeply imbedded in the religious consciousness in him.
He was influenced by Sanskrit literature and ancient history that influence is evident on his works. Prasad's most famous dramas include Skandagupta, Chandragupta and Dhruvaswamini .
Regarding his influence in Indian literature, the late scholar David Rubin writes in The Return of Sarasvati (Oxford, 1993), "To Jayshankar Prasad belongs the credit of making the first successful leap forward in the development of a genuine poetic art in khari boli Hindi and giving it, in Amsu, its first masterpiece." Rubin felt his lyrics regarding nature and human love helped to define the Chhayavad movement, and that his reflective nature and deep love of reading and music heavily influenced his work.
Poetic style
He is considered one of the Four Pillars (Char Stambh) of Romanticism in Hindi Literature (Chhayavad), along with Sumitranandan Pant, Mahadevi Verma, and Suryakant Tripathi 'Nirala'. His style of poetry can at best be described as "touching". Art and philosophy have been exquisitely amalgamated in his writings. His vocabulary avoids the Persian element of Hindi and mainly consists of Sanskrit (Tatsama) words and words derived from Sanskrit (Tadbhava words) – some of them made really exquisitely by himself. By this means, he arrives at a sophisticated diction that was typical for Hindi Romanticism of the 1920s and 30s.
The subject of his poetry spans the entire horizon of subjects of his era, from romantic to nationalistic. He in a way signifies the epitome of classical Hindi poetry. One of his patriotic poems, 'Himadri Tung Shring Se', won him many accolades in the era of Indian independence movement. However, Kamayani undoubtedly remains his best creation.
Dramas and other writings
His dramas are considered to be most pioneering ones in Hindi. The majority of them revolve around historical stories of Ancient India. Some of them were also based on mythological plots. In 1960s, Shanta Gandhi Professor of Ancient Indian Drama at while at National School of Drama, revived interest in Jaishankar Prasad's plays for modern Indian theatre, by successfully staging his most important play Skanda Gupta written in 1928, with little changes to the original script, thus quashing doubts over its "stagability".
He wrote short stories as well. The subjects were mixed – ranging from historical and mythological to contemporary and social. Mamta (motherly love) is a famous short-story based on an incident where a Mughal Badshah gets refuge in a Hindu widow's home whose father was killed by Badshah's army. Another one of his well-known short-stories called chhota jadugar (little magician) portrays the life of a child who learns to earn his own living by performing small skits with his dolls on streets.
He also wrote a small number of novels like titli, kankal etc.
Neo-romanticism in Hindi Literature
Jaishankar Prasad's Kamayani (Hindi:कामायनी) (1936) is considered an important magnum opus of this school. Kamayani is a Hindi classic poem and is considered to be the best literary works written in modern times in Hindi Literature. The poem Kamayani belongs to the Chhayavaadi school of Hindi poetry. The poem was first published in 1937 and was on e of the most popular Hindi poetry in the nineteenth and twentieth century.
Works online
Prose work of Jaishankar Prasad
Jayshankar Prasad at Kavita Kosh
Complete Kamayani at Kavita Kosh
Jayshankar Prasad @ SahityaStudio
References
Jaishankar Prasad Wikipedia
(Text) CC BY-SA