Years active

1950–1989




Name

J. Thompson





Role

Film director


Education

Dover College





Full Name

John Lee Thompson




Born

1 August 1914 (

1914-08-01

) Bristol, England


Died

August 30, 2002, Sooke, Canada


Spouse

Penny Thompson (m. 1962–2002), Joan Henry (m. 1958)


Children

Peter Lee Thompson, Lesley Thompson




Movies

The Guns of Navarone, Cape Fear, Mackenna's Gold, Conquest of the Planet of t, Battle for the Planet of the Apes




Similar People

Charles Bronson, Anthony Quayle, Gregory Peck, Robert Mitchum, Carl Foreman
tiger bay j lee thompson 1959 closing scene
John Lee Thompson (1 August 1914 – 30 August 2002) was a British film director, active in London and Hollywood, best known for such movies as Ice Cold in Alex and The Guns of Navarone.
Contents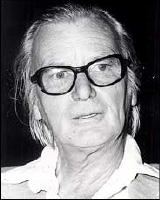 Biography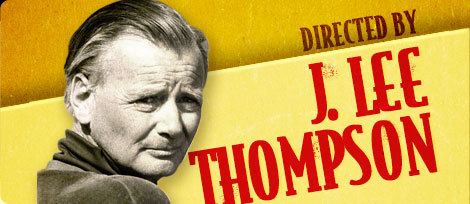 Thompson was born in Bristol on 1 August 1914. His family had links to the theatre. Thompson studied at Dover College then went to work in the theatre. He wrote plays in his spare time and one of them, Double Error, was put on in the West End.
Screenwriter
British International Pictures hired him as a screenwriter. His first credit was The Price of Folly (1937), based on his play. In 1938 he worked as dialogue coach on Jamaica Inn (1939), directed by Alfred Hitchcock. He wrote the scripts for The Middle Watch (1940), made at Associated British Picture Corporation (ABPC) and East of Piccadilly (1941).
Thompson served in World War Two as a tailgunner and wireless operator in the RAF. He returned to his work as scriptwriter on such films as No Place for Jennifer (1949). He was dialogue director on The Hasty Heart (1949)
Director
His first film as a director was Murder Without Crime (1950), made at ABPC, who put Thompson under contract. 'The film was about a man who thinks he has committed murder; Thompson also wrote the screenplay, based on his own play, Double Error. In the words of Thompson's Screenonline profile "this well structured film went largely unnoticed but contained many of the themes which were to characterise Lee Thompson's work: a good person's struggle with their conscience, an external force of evil, and an out-of-character moment of violence which has long-term consequences. Believing people can "commit crimes without being criminals", he sought to make his audiences condone or at least understand behaviour that they would normally condemn."
Thompson's first film success was one he directed and co-wrote, The Yellow Balloon (1953), the story of a child who is blackmailed into helping a criminal after accidentally causing his friend's death. He followed it with a comedy, For Better, For Worse (1954) starring Dirk Bogarde, which was even more popular though it is little remembered today.
Thompson's fourth film as director The Weak and the Wicked (1954), portrays the lives of women in prison and is based on memoirs by Joan Henry, who became Thompson's second wife. It starred Glynis Johns and Diana Dors and was a hit at the box office.
Thompson was leant to Rank Films to direct a Jack Buchanan comedy, As Long as They're Happy (1955), co-starring Dors and An Alligator Named Daisy (1955), also starring Dors, along with Donald Sinden. He returned to ABPC and the theme of female prisoners in Yield to the Night (1956), an anti-capital punishment tale with Diana Dors as the condemned prisoner. The Good Companions (1957) was lighter fare, based on a book by J.B. Priestley. Woman in a Dressing Gown (1957), with Yvonne Mitchell, Anthony Quayle and Sylvia Syms and written by Ted Willis, deals with the collapse of a 20-year marriage.
Action Director
Thompson had a big success with Ice Cold in Alex (1958), the story of a British Army unit trekking across North Africa in the Second World War. It featured John Mills, Sylvia Syms, Anthony Quayle and Harry Andrews; it won three BAFTA Awards, including Best British Film. He followed it North West Frontier (1959), an adventure film set in British India starring Kenneth More and Lauren Bacall. It was one of the most popular films in Britain in 1959.
No Trees in the Street (1959) was a thriller written by Willis. Also in that genre was Tiger Bay (1959), starring John Mills; it introduced cinema audiences to Mills' daughter Hayley and German actor Horst Buchholz. Hayley Mills also earned a BAFTA for Most Promising Newcomer portraying a 12-year-old girl who refuses to betray a sailor accused of murder.
Thompson followed this with I Aim at the Stars (1960).
Hollywood Career
Thompson vaulted to international fame with The Guns of Navarone (1961) as a last-minute replacement for director Alexander Mackendrick. His take-charge attitude during its production earned him the nickname 'Mighty Mouse' from lead actor Gregory Peck. The Guns of Navarone, a Second World War epic filmed on location in Rhodes, Greece, was nominated for seven Academy Awards including Thompson for Best Director.
The success of that film won him entry into Hollywood, where he directed Cape Fear (1962), a psychological thriller with Gregory Peck, Robert Mitchum, Polly Bergen and Lori Martin. Based on a novel called The Executioners by John D. MacDonald, Cape Fear shows how a sex offender can manipulate the justice system and terrorise an entire family. Highly controversial for its time, the film was cut heavily in both the United States and the United Kingdom.

Thompson maintained a steady career in Hollywood through the 1960s, '70s and '80s. He retained his knack for working with dynamic actors, joining Yul Brynner in the Cossack epic Taras Bulba (1962) and the Mayan Indian epic Kings of the Sun (1963). He made two films with Shirley MacLaine, What a Way to Go! (1964) and John Goldfarb, Please Come Home (1965).
Back in England Thompson made Return from the Ashes (1965) and a thriller about cults with David Niven, Eye of the Devil (1967); Thompson stepped in at the last minute to replace Michael Anderson.
After a war film, Before Winter Comes (1968) he was reunited with the star,producer and writer of Navarrone in the Western Mackenna's Gold (1969) but it did poorly as the box office. So too did the espionage tale The Chairman (1969) with Gregory Peck.
Back in the UK he made Country Dance AKA Brotherly Love (1970). He did two science fiction films, Conquest of the Planet of the Apes and Battle for the Planet of the Apes.
He began working more for US: A Great American Tragedy (1972); Huckleberry Finn (1974) starring Jeff East and Paul Winfield; The Reincarnation of Peter Proud (1974); The Blue Knight (1975), for television; Widow (1976).
Charles Bronson
With Charles Bronson he made the Warner Bros. crime story St. Ives (1976). Bronson and Thompson teamed again on an unconventional western called The White Buffalo (1977). Thompson made The Greek Tycoon (1978) and The Passage (1978) then was reunited with Bronson in a Casablanca spinoff, Caboblanco (1980).
He tried a horror film, Happy Birthday to Me (1980) and a TV show, Code Red (1981), then it was back to Bronson films: 10 to Midnight (1983), The Evil That Men Do (1983).
The Ambassador (1984) starred Robert Mitchum. King Solomon's Mines (1985) was an Indian Jones-style pastiche shot in Zimbabwe with Richard Chamberlain and reasonably successful at the box office. After Murphy's Law (1986) with Bronson tried another Indiana Jones-type tale with Chuck Norris, Firewalker (1986).
Thompson's last three films were with Bronson and Cannon Films: Death Wish 4: The Crackdown (1987), Messenger of Death (1988) and Kinjite: Forbidden Subjects (1989).
Death
Thompson died of congestive heart failure on 30 August 2002, at his holiday home in Sooke, British Columbia, Canada aged 88.
Awards
Nominated, Best Director Academy Award, The Guns of Navarone (1961)
Nominated, Best Director Golden Globe, The Guns of Navarone (1961)
Nominated, Best Director Directors Guild of America, The Guns of Navarone (1961)
Nominated, Best Film BAFTA, Tiger Bay (1959)
Nominated, Best Film BAFTA, North West Frontier (1959)
Nominated, Golden Bear Berlin International Film Festival, Tiger Bay (1959)
Winner, FIPRESCI Prize Berlin International Film Festival, Ice Cold in Alex (1958)
Nominated, Golden Bear Berlin International Film Festival, Ice Cold in Alex (1958)
Winner, Special Mention Berlin International Film Festival, Woman in a Dressing Gown (1957)
Winner, FIPRESCI Prize Berlin International Film Festival, Woman in a Dressing Gown (1957)
Nominated, Golden Bear Berlin International Film Festival, Woman in a Dressing Gown (1957)
Nominated, Palme d'Or Cannes Film Festival, Yield to the Night (1956)
Selected filmography
Screenwriter
The Price of Folly (1937)
The Middle Watch (1940)
Director
1950s
Murder Without Crime (1950)
The Yellow Balloon (1953)
For Better, for Worse (1954)
The Weak and the Wicked (1954)
As Long as They're Happy (1955)
An Alligator Named Daisy (1955)
Yield to the Night (1956)
The Good Companions (1957)
Woman in a Dressing Gown (1957)
Ice Cold in Alex (1958)
North West Frontier (1959)
No Trees in the Street (1959)
Tiger Bay (1959)
1960s
I Aim at the Stars (1960)
The Guns of Navarone (1961)
Cape Fear (1962)
Taras Bulba (1962)
Kings of the Sun (1963)
What a Way to Go! (1964)
John Goldfarb, Please Come Home (1965)
Return from the Ashes (1965)
Eye of the Devil (1967)
Mackenna's Gold (1969)
Before Winter Comes (1969)
The Chairman (1969)
1970s
Country Dance (1970)
A Great American Tragedy (1972) (TV)
Huckleberry Finn (1974)
The Blue Knight (1975) (TV)
Widow (1976) (TV)
St. Ives (1976)
The White Buffalo (1977)
The Greek Tycoon (1978)
The Passage (1979)
1980s
Caboblanco (1980)
Happy Birthday to Me (1981)
Code Red (1981) (TV)
10 to Midnight (1983)
The Evil That Men Do (1984)
The Ambassador (1984)
King Solomon's Mines (1985)
Murphy's Law (1986)
Firewalker (1986)
Death Wish 4: The Crackdown (1987)
Messenger of Death (1988)
Kinjite: Forbidden Subjects (1989)
References
J. Lee Thompson Wikipedia
(Text) CC BY-SA