Johns was born in Pretoria, South Africa, the daughter of Alice Maude Steele (née Wareham; 1901-1970), a pianist, and Mervyn Johns (1899–1992), the British stage and film actor. Her roots are in West Wales, and she was born in Pretoria while her parents were performing on tour there. She attended Clifton High School in Bristol for a short time. Her ancestors on the Johns side are recorded as living at the farm Glanmorlais Uchaf, Trimsaran, Carmarthenshire in 1701.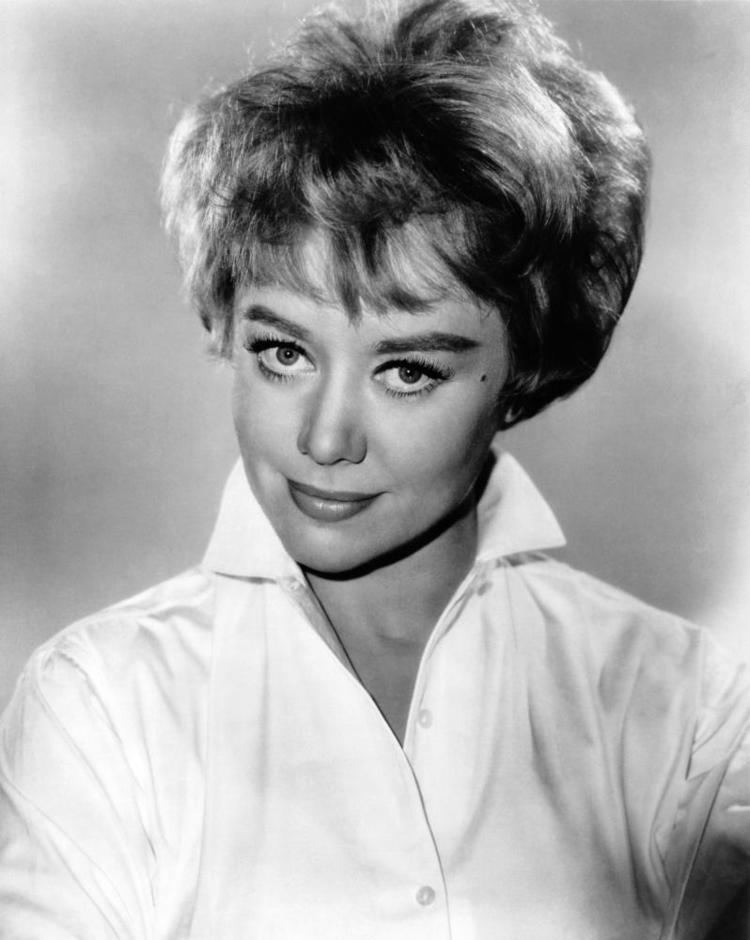 Johns made her first stage appearance in Buckie's Bears as a child ballerina at the Garrick Theatre in 1935. (She later became a qualified ballet teacher). She was spotted dancing in a children's play during the Christmas holidays and cast in her first notable stage production, St Helena at the Old Vic in 1936. That year she was also in productions of The Children's Hour and The Melody That Got Lost. She followed this with Judgement Day (1937), then became a stage star in A Kiss for Cinderella (1937).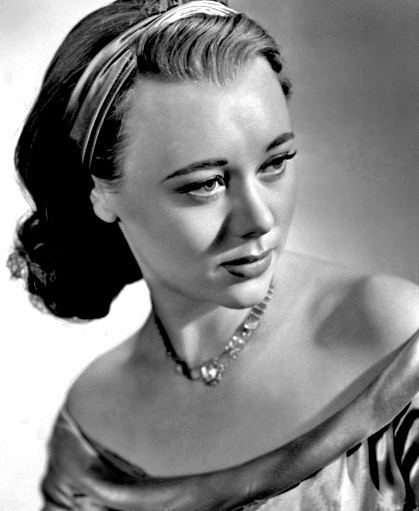 Johns made her film debut in 1938 in the movie version of Winifred Holtby's novel South Riding. She had small roles in Murder in the Family (1938), Prison Without Bars (1939), On the Night of the Fire (1940), Under Your Hat (1940), and The Briggs Family (1940). On stage she was in Quiet Wedding (1939).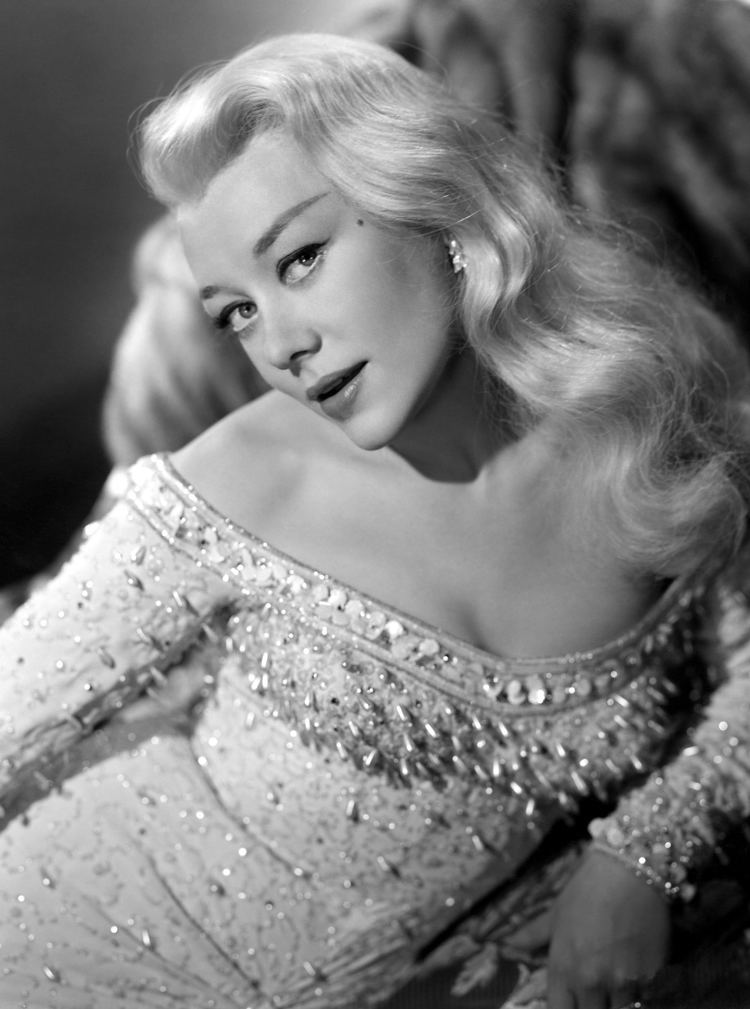 Johns' scene in The Prime Minister (1941) did not make the final cut but she had a good part in 49th Parallel (1941), replacing Elisabeth Bergner at the last minute. She was in Quiet Weekend (1941-43) on stage, a huge hit which ran for two years.
Johns had an excellent roles in The Adventures of Tartu (1943) and The Halfway House (1944). On stage she appeared in Peter Pan (1943), I'll See You Again (1944) and Fools Rush In (1946).
Johns received good reviews for her performance as Deborah Kerr's best friend in Perfect Strangers (1945). She continued in supporting roles: This Man Is Mine (1946), Frieda (1947), and An Ideal Husband (1947).
Johns became a star playing the title role in Miranda (1948), a mermaid who causes havoc in a London household. Directed by Ken Annakin the film was a solid hit and established Johns as a film name.
She stayed in lead roles for Third Time Lucky (1949), Dear Mr. Prohack (1949) and State Secret (1950). On stage Johns was in Fools Rush In and The Way Things Go.
Johns supported Richard Todd in Flesh and Blood (1951) and was third billed in the Hollywood-financed No Highway in the Sky (1951). She co-starred with David Niven in Appointment with Venus (1951) for director Ralph Thomas and was one of several star names in Encore (1951) and The Magic Box (1951).
Johns was one of Alec Guinness' love interests in The Card (1952). On Broadway she played the title role in Gertie. She was voted by British exhibitors the tenth most popular local star at the box office in 1951 and 1952.
She was reunited with Richard Todd for two swashbucklers made for Walt Disney: The Sword and the Rose (1953) (directed by Annakin) and Rob Roy, the Highland Rogue (1953). In between she made Personal Affair (1953) supporting Gene Tierney.
Johns had the starring role in The Weak and the Wicked (1954), about women in prison, and a bit hit. She did another for Annakin, The Seekers (1954) with Jack Hawkins, then co-starred with Robert Newton in The Beachcomber (1954). Mad About Men (1954) was a sequel to Miranda, directed by Thomas.
Johns was top billed in a comedy Josephine and Men (1955), then supported Danny Kaye in The Court Jester (1956). Annakin used her again in Loser Takes All (1956) and she was one of the many stars who made cameos in Around the World in 80 Days (1956).
She returned to Broadway to play the title role in a production of Major Barbara (1956). Johns stayed in America to make the melodrama All Mine to Give (1957).
She returned to Britain to make Another Time, Another Place (1958) and was in Shake Hands with the Devil (1959). Johns was top billed in The Spider's Web (1960) and had a good support role in The Sundowners (1960) which earned her an Oscar nomination.
Johns was top billed in the remake of The Cabinet of Caligari (1962) and one of several stars in The Chapman Report (1962). She supported Jackie Gleason in Papa's Delicate Condition (1962) and was in Too Good to be True on Broadway in 1963.
She was cast in 1961 in the ABC/Warner Brothers crime drama The Roaring 20s. She portrayed Kitty O'Moyne, an Irish immigrant who falls overboard into the harbor as she arrives in the United States. In the 1962–1963 television season, Johns guest starred in the CBS anthology series The Lloyd Bridges Show. In the fall of 1963, she and Keith Andes starred as a married couple in her eponymous CBS television series Glynis, in which she played a mystery writer and Andes a criminal defense attorney. The program was cancelled after thirteen episodes.
Johns had a huge hit in Mary Poppins (1964) and played James Stewart's wife in Dear Brigitte (1965). She was in The King's Mare at the Garrick Theatre in 1966.
She appeared in various character roles in Don't Just Stand There! (1968) and Lock Up Your Daughters (1969), but worked increasingly on stage: A Talent to Amuse (1969), Come As You Are (1969-70), Marquise (1971-72),
Johns had a huge success appearing in A Little Night Music (1973). The song "Send in the Clowns" was reportedly written with her in mind. In 1973, she won a Tony award for her role in the musical.
Her later film roles included The Vault of Horror (1972) and The Happy Prince (1974) but her focus was the stage: Ring Round the Moon (1975), 13 Rue de LAmout (1976), 'Cause Célèbre (1978), Hay Fever (1980-81), The Circle (1989-90). Johns starred as Myrtle Bledsoe in the premiere of Horton Foote's A Coffin in Egypt in 1998 at the Bay Street Theatre.
During the first season of NBC's hit sitcom Cheers, Johns guest starred as Diane Chambers' mother, Helen Chambers, a rich eccentric who, due to a stipulation in Diane's late father's will, will lose all her money unless Diane is married by the next day. From 1988-89, she played Trudie Pepper, a senior citizen living in an Arizona retirement community, in the television sitcom Coming of Age on CBS.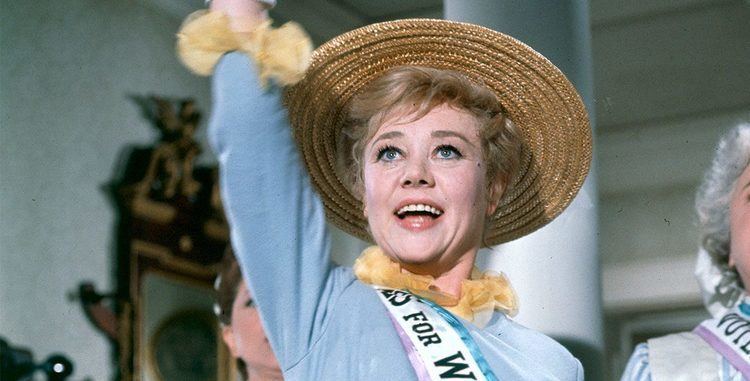 Her last film appearance to date was as Molly Shannon's grandmother in the 1999 film Superstar.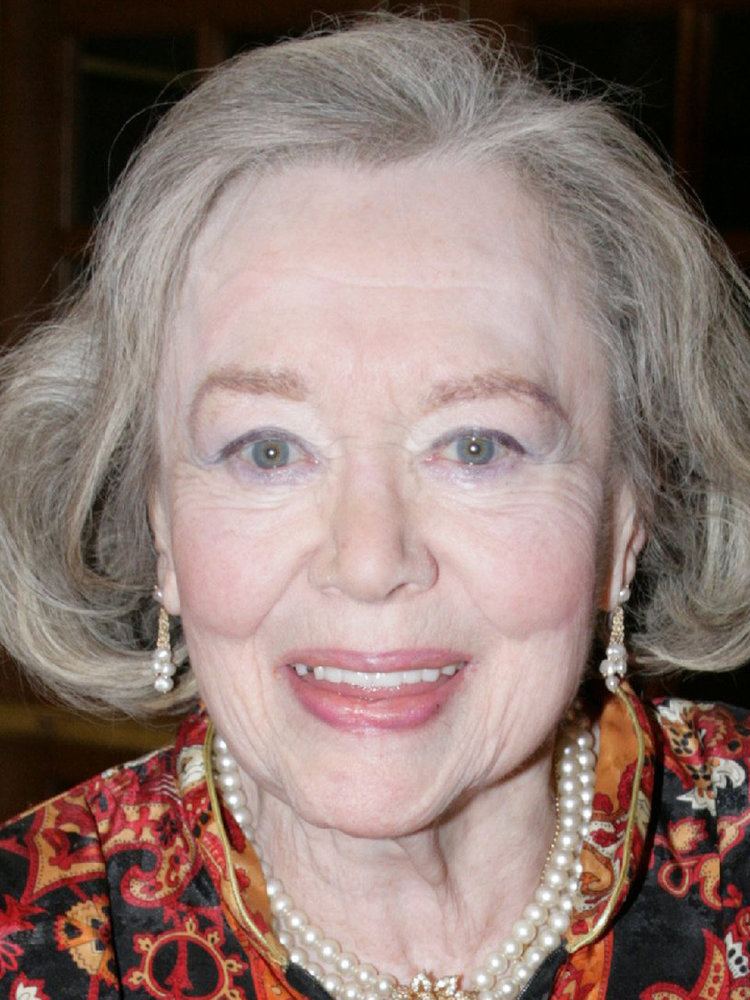 Johns has been married four times. Her first husband was Anthony Forwood (m. 1942–48), with whom she had her only child, actor Gareth Forwood (1945–2007).
Adventures in Paradise (1961) as Esther Holmes
The Naked City (1961) as Miss Arlington, art gallery manager
12 O'clock High (1964) as Jennifer Heath
Batman (1967) as Lady Penelope Peasoup
Cheers (1983) as Mrs. Helen Chambers
Murder, She Wrote (1985) as Bridget O'Hara
1936–36 St Helena, Old Vic
1937 Judgement Day, Embassy and Strand
1938 Quiet Wedding, Wyndham's
1941 Quiet Weekend, Wyndham's
1943 Peter Pan (Peter), Cambridge Theatre
1950 Fools Rush In, Fortune
1950 The Way Things Go, Phœnix
1952 Gertie (title role), Broadway
1956 Major Barbara (title role), Broadway
1963 Too True to Be Good, Broadway
1966 The King's Mare, Garrick
1969–70 A Talent to Amuse, Phoenix Theatre
1969–70 Come As You Are, New Theatre
1971–72 Marquise, The Hippodrome, Bristol
1973 A Little Night Music (Tony Award for best musical actress), Broadway
1975 Ring Round the Moon, Los Angeles
1976 13 Rue de l'Amour, Phœnix
1978 Cause Celebre (Best Actress Award, Variety Club), Her Majesty's Theatre
1980–81 Hay Fever, Yvonne Arnaud Theatre, Guildford
1980–90 The Boy Friend, Toronto
1989–90 The Circle, Broadway
1998 A Coffin in Egypt, Bay Street Theatre