The film was shot in Oshawa, Ontario, Canada.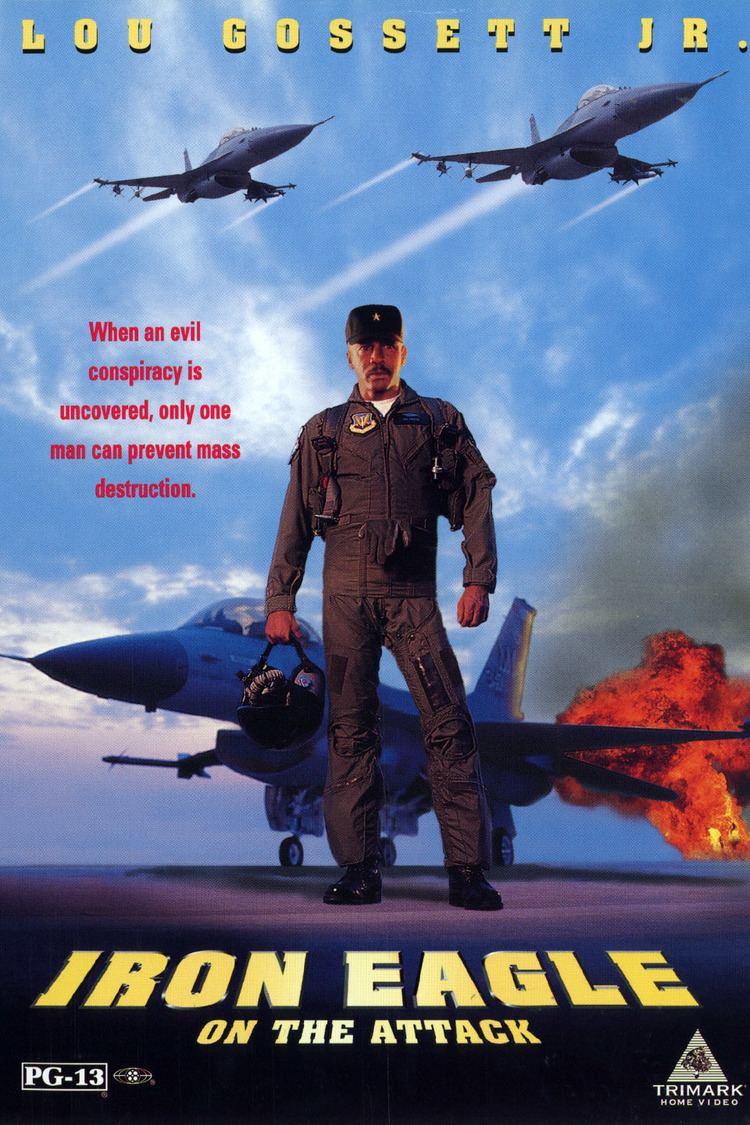 While on a routine patrol on United States airspace west of Alaska, Doug Masters and his wingman test the g-forces of their F-16C planes. Their antics get them carried away, as they stray over Soviet airspace. As they are being escorted back into U.S. airspace, one of the Soviet planes has Doug on missile-lock. Doug requests to break formation and engage the Soviet aircraft, but is denied by flight control. He is immediately shot down, but safely ejects and lands on Soviet land, where he is promptly captured by nearby soldiers.
Several years have passed since that incident and Doug is still haunted by his days as a prisoner. He works as a crop duster, but is shortly recruited by his old friend, retired Gen. Charles "Chappy" Sinclair to be an instructor at his flight school. Chappy needs Doug's help, as his school is overrun by juvenile delinquents who fly his T-6 Texans with no regard for safety. These students were taken in by Chappy as a means of rehabilitating them. Doug is not happy to be an instructor to the delinquents, but Chappy assures him that he will see results from them in a week. Still, he shows no interest in training them.
During an exhibition show where the delinquents face off children from the Air Force, Wheeler, one of the female delinquents, cons a drug dealer out of $2,000 by handing him a bag of sugar disguised as cocaine. She attempts to take her training plane and fly out to Mexico, but Doug pursues her and tells her to land on an abandoned Air Force base and stay there until further orders. Upon landing the plane, Wheeler and her co-pilot Rudy Marlowe encounter a platoon that is ordered to kill them. Doug intervenes, allowing the teens to leave the air base. Chappy is told of the incident, and he and Maj. Gen. Brad Kettle head to the base that night to investigate on that platoon's activity on a storage bunker. After they are escorted out of the base by Air Force Intelligence, Doug describes to Chappy his eyewitness account of the soldiers carrying marked canisters, which are revealed to be chemical weapons.
Doug leaves the school, frustrated that his life came apart when he was imprisoned and Chappy was not there to save him at that time. Chappy is given a notice by the State Patrol that his flight program is terminated immediately and his students are returned to juvenile hall. Wheeler, however, avoids capture and steals a trainer plane, creating a diversion that allows the students to hijack the bus and head back to the school. Chappy and the students relocate their planes to Doug's former job site; Doug meets up with them afterward. Chappy then organizes the students to infiltrate the airbase and acquire enough resources for their operation to stop the convoy carrying the chemical weapons. Upon entering the airbase, Kitty Shaw and Chappy discover Operation Pandora, in which the chemical weapons are to be used on countries with regimes deemed hostile. They print out the data before leaving the premises and handing it to Kettle. Meanwhile, Dana Osborne and Rudy attempt to stop the convoy, but are shot down. As they attempt to escape on foot, Rudy is shot by Major Pierce, but Doug and the others arrive at the scene and capture one of the soldiers. Chappy and his team accompany Kettle to Craig Air Force Base, only to realize that Kettle is part of the entire operation.
Using a swarm of wasps as a means of psychological interrogation, Doug gets the captured soldier to reveal the location of the convoy. He then phones Chappy, but discovers that his team has been apprehended by Kettle. At one of the chemical weapon chambers, Chappy is told by Kettle that the first target of Operation Pandora is Cuba. After Kettle leaves the chamber, Kitty hacks the computer to set off the fire extinguishing units, giving Chappy's team time to escape. A stray shot from one of the soldiers ruptures the canister, contaminating the chamber and killing Dr. Francis Gully and everyone inside. As Kitty and Peter sneak into the cargo plane carrying the chemical weapon, Chappy sends a radio message, warning everyone of a hostile aircraft heading to Cuba. Shortly after recapturing Chappy, Kettle orders his fighter squadron to shoot down the trainer planes. The squadron of two fighters attacks the trainers, only to be confronted by Doug, who has commandeered a fighter plane. Doug and the students shoot down the attackers promptly. He then plays the cassette tape Chappy recorded for him before killing ace pilot Maj. Miles Pierce in a dogfight.
The students approach the cargo plane and attack it. Inside, Peter creates a diversion by opening the cargo door, causing the soldiers aboard to fall out. This leads to a fist fight between Peter and the plane's captain, who is ejected when Kitty assumes the controls. Peter then jettisons all of the canisters into the ocean. Seeing his mission as a failure, Kettle prepares to kill Chappy when Doug suddenly attacks the airbase, giving Chappy time to escape. As police arrive at the scene, Kettle enters the contaminated chamber - his fate unknown.
Days later, Wheeler tells Doug she is heading to Mexico for a new start, but he convinces her to stay. The Iron Eagle Flight School then prepares for a new batch of students fresh out of juvenile hall.
Louis Gossett, Jr. as Gen. Charles "Chappy" Sinclair (Ret.)
Jason Cadieux as Capt. Doug Masters (Ret.)
Al Waxman as Maj. Gen. Brad Kettle
Joanne Vannicola as Wheeler
Chas Lawther as Col. Birkett
Marilyn Lightstone as Dr. Francis Gully
Victoria Snow as Amanda Kirke
Dean McDermott as Maj. Miles Pierce
Aidan Devine as Corporal Fincher
Jeff Pustil as Amn. Cameron
Max Piersig as Peter Kane
Karen Gayle as Dana Osborne
Ross Hull as Malcolm Porter
Rachel Blanchard as Kitty Shaw
Dominic Zamprogna as Rudy Marlowe
Sean McCann as Wilcox
Jason Blicker as Sgt. Osgood
J. D. Nicholsen as Luther Penrose
Matt Cooke as Capt. McQuade
The movie currently holds 35% audience score on Rotten Tomatoes.