Name

Al Waxman




Role

Actor




Parents

Aaron Waxman










Born

March 2, 1935 (

1935-03-02

) Toronto, Ontario


Died

January 18, 2001, Toronto, Canada




Spouse

Sara Waxman (m. 1968–2001)




Children

Adam Waxman, Tobaron Waxman




Movies and TV shows

Cagney & Lacey, King of Kensington, Twice in a Lifetime, The Hitman, Scream of Stone


Similar People

Barbara Corday, Aaron Norris, Barbara Avedon, Kate Nelligan, Martin Kove
Al waxman exclusive interview r i p
Albert Samuel Waxman, CM OOnt (March 2, 1935 – January 18, 2001) was a Canadian actor and director of over 1000 productions on radio, television, film, and stage. He is best known for his starring roles in the television series King of Kensington (CBC) and Cagney & Lacey (CBS).
Contents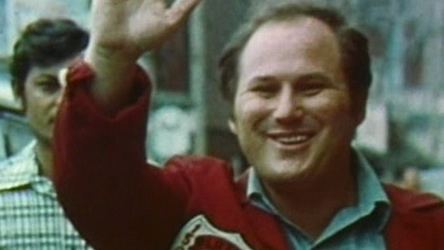 Toronto travel toronto kensington market area al waxman memorial
Early life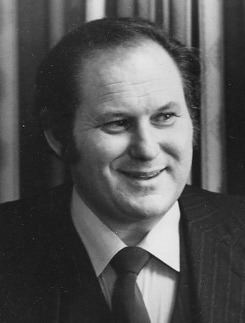 Waxman was born in Toronto to Jewish immigrants from Poland. His parents operated and owned Melinda Lunch, a small restaurant. His father, Aaron Waxman, died when Al was nine.
Career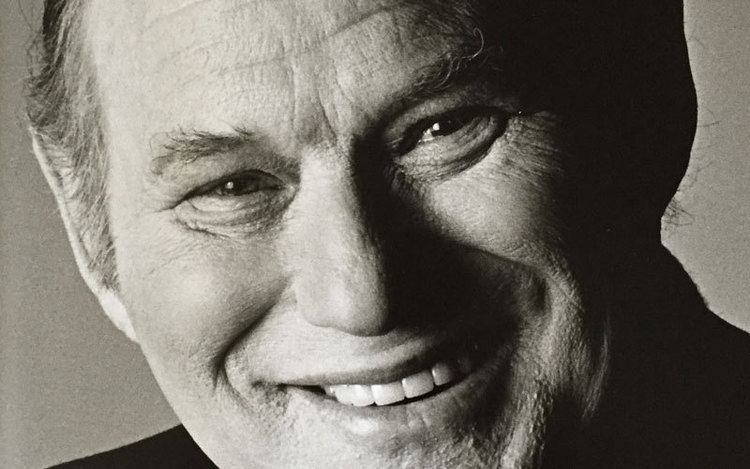 Waxman's career began at the age of twelve on CBC Radio, but it was not until 1975, when he began playing the role of Larry King on CBC's King of Kensington, that he became a Canadian icon.
In the 1980 award-winning film Atlantic City starring Burt Lancaster, Waxman appeared as a rich cocaine buyer with a seemingly endless amount of cash.
During the 1980s, Waxman starred as the gruff but endearing Lt. Bert Samuels in the highly successful CBS television drama Cagney & Lacey.
During the 1990s, Waxman appeared in a variety of films and television shows, but began spending more time acting and directing in the theatre. In 1991, Al hosted Missing Treasures, a TV show which profiled missing children in Canada. He was also a founding member of the Academy of Canadian Cinema & Television.
In 1997, he was awarded the best actor Gemini Award for his performance in the television film Net Worth.
Waxman also appeared at the Stratford Festival, beginning with his critically acclaimed performance as Willy Loman in Death of a Salesman in 1997. He also directed The Diary of Anne Frank at the Stratford Festival in 2000. He was to return to Stratford for his highly anticipated portrayal of Shylock in The Merchant of Venice in 2001. In the wake of Waxman's death, one month before rehearsals were to begin, Paul Soles accepted the part of Shylock and the play was performed in honour of Waxman.
His last television role was as celestial Judge Othneil in Twice in a Lifetime. The last episode, on which he worked right up until the afternoon before his elective heart bypass surgery, was about a man, popular in his community, who needed routine bypass surgery, but died during the operation. Although some sections of the episode were rewritten, at the end of this final episode, Waxman's character is asked rhetorically "why do the good die young" to which he has no answer. He's then told "you were quite a warrior". His response – not merely the end of the episode, but one of Waxman's last lines ever recorded, and spoken with a smile – was: "I had my day".
In 1999, he published a memoir That's What I Am (ISBN 1-894121-26-0) which received a Canadian Jewish Book Award.
Community activism
Waxman was involved in community work and charitable causes from coast to coast. He was a spokesperson for organizations such as United Appeal, United Jewish Appeal, Israel Bonds, Variety Club, the Muscular Dystrophy Telethons, and Big Brothers (also becoming an honorary member). From June 1979 to June 1981, he was the National Campaign Chairman for the Canadian Cancer Society, and from 1988 to 1989, he was an official spokesperson for the Heart & Stroke Foundation of Ontario. Together with his wife, Sara Waxman, he also created the Sara and Al Waxman Neo-Natal Unit at the Shaare Zedek Medical Centre in Jerusalem.
Al Waxman was accorded many tributes for his volunteer and philanthropic work. In 1978, he was honoured with the Queen's Silver Jubilee Medal. In 1989, he was the recipient of the B'nai B'rith of Canada Humanitarian Award. In 1996, Waxman was inducted into the Order of Ontario and, in 1997, into the Order of Canada. In 1998, he was given the Earle Grey Award for lifetime achievement in Canadian television.
Death
Waxman died in Toronto during heart surgery on January 18, 2001, at the age of 65.
Memorials
In 2016 Al Waxman was posthumously inducted into Canada's Walk of Fame as a Cineplex Legends Inductee for his enormous contribution to Canadian arts and culture as actor, director, producer, and consummate and integral supporter of the Canadian film industry and young aspiring artists emerging within it.
Statue
Following his death, a statue of him, created by Ruth Abernethy, was erected in Kensington Market, the Toronto neighbourhood where King of Kensington takes place. The inscription in front of the statue reads "There's lots to do down the road, there's always more. Trust your gut instincts. In small matters trust your mind, but in the important decisions of life – trust your heart." In May 2014, the statue was vandalised with graffiti and resembled the Joker, a Batman villain. A relationship anarchy symbol was also on the statue's forehead. However, Abernethy said she doesn't take the vandalism personally. The statue was later cleaned and polished.
Fan club
Musician Jaymz Bee of the Bee People (prior to his work with Look People, the Royal Jelly Orchestra, and various projects) was a founder of the Al Waxman Fan Club. The fan club began in 1984 following the heyday of the King of Kensington television show. Bee, his associates Clay Tyson (son of Ian & Sylvia), Bazl Salazar, Bruce J. Scott, and artist Max MacDonald, would host parties and write songs in honour of Waxman. They created a dance called "The Waxman Wiggle". Some Bee People song titles include: "Have Al Instead", "Al or Nothing", "UniversAl" and "Puff, The Waxman Poodle". While the fan club initially appeared to be a publicity stunt, this led to a long and successful association between Jaymz Bee and Al Waxman. Waxman attended some of the fan club events as organised by Bee, most of which raised money for charities such as the Canadian Cancer Foundation and Big Brother.
Bee attended Waxman's funeral and, with his fan club, held a wake in Toronto on January 25, 2001. They had a New Orleans-style funeral march with a jazz band and paraded from The Cameron House to Kensington Market where they recorded his hit TV theme song with Vezi Tayyeb at Kensington Sound. The AWFC boasted over 1,000 card carrying members and, while the bulk of members were from Toronto, some were as far away as Japan and Africa. President Bee received a terse reply from Buckingham Palace notifying him that the Queen does not "join a fan club". Al Waxman realized over the years that this organization, while appearing tongue-in-cheek, was a group of bona fide fans who enjoyed celebrating "the King of Canada". Members of the now dormant AWFC can still be seen wandering through Kensington Market to shake the hand of the Al Waxman statue that resides there.
Television series
1975–1980: King of Kensington as Larry King
1981: Circus International
1981–1988: Cagney & Lacey as Lt. Bert Samuels
1990–1991: Missing Treasures
1997: Simply Wine and Cheese
1999–2001: Twice in a Lifetime as Judge Othniel / Judge Jepthah / M.C.
Television appearances
1965: For the People as Berkowitz
1969: Adventures in Rainbow Country
1979, 1983–1984: The Littlest Hobo as Vic Carrano / Vernie Davis
1979: The Winnings Of Frankie Walls as Frankie Walls
1985: Night Heat
1986: Philip Marlowe, Private Eye as Trimmer Waltz
1988: My Secret Identity
1988: Street Legal as Judge John R. Caldwell
1988: Alfred Hitchcock Presents as Dale Linseman
1989: Murder, She Wrote as Carl Wilson
1993: Sweating Bullets as Brennan
1994-1998: Due South as Nicholas Van Zandt / Vince Leggett
1995-????: Ace Ventura: Pet Detective
1998: Twitch City as Bum
1998–2000: Power Play
References
Al Waxman Wikipedia
(Text) CC BY-SA