Cause of death

kidney failure


Role

Film Actor


Occupation

Actor




Parents

Joseph C. Cole




Years active

1961-2006




Children

Murder of Joe Cole


Name

Dennis Cole








Born

July 19, 1940 (

1940-07-19

) Detroit, Michigan, U.S.


Died

November 15, 2009, Fort Lauderdale, Florida, United States


Spouse

Marjorie Fritz (m. 2004–2008), Jaclyn Smith (m. 1978–1981), Sally Bergeron (m. 1960–1965)


Movies and TV shows

Felony Squad, Bearcats!, Bracken's World, Zombie Death House, Pretty Smart


Similar People

Jaclyn Smith, Murder of Joe Cole, Roger Davis, Anthony B Richmond, Brad Allen
Dennis cole a motion and sound video portrait of the actor 1940 2009
Dennis Cole (July 19, 1940 – November 15, 2009) was an American film and television actor.
Contents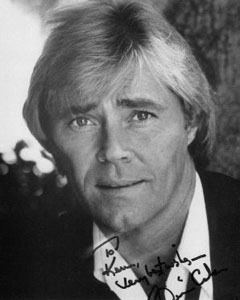 Dennis Cole, Sheryl Bernstein--Rare 1984 TV Interview, Felony Squad
Career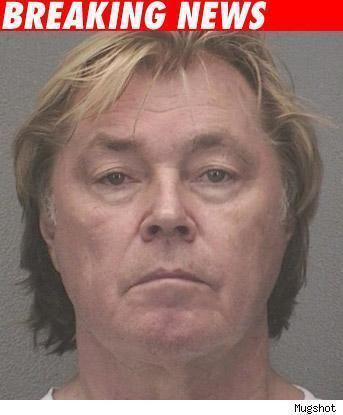 Before breaking into acting, Cole was a model for men's physique magazines. His first big acting break came when he landed a starring role in the ABC police drama Felony Squad, which ran from 1966 to 1969. He appeared for one season (1969–1970) as stuntman Davey Evans in Bracken's World. He then co-starred with Rod Taylor in the series Bearcats! (1971).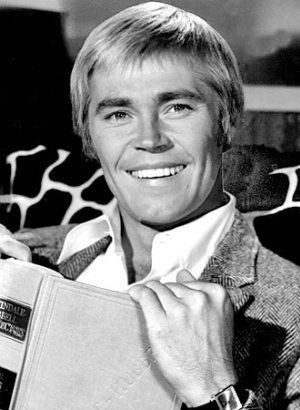 Cole continued to make guest appearances in numerous television series, such as Medical Center, Police Story, Charlie's Angels, Vega$, The Feather and Father Gang, The Eddie Capra Mysteries, The Love Boat, Fantasy Island, Three's Company and Murder, She Wrote, and played Lance Prentiss on The Young and the Restless (1981–82). His film career included roles in Cave-In! (1983), Wheels of Fire (1985), Pretty Smart (1987), and the horror film Zombie Death House (1987), directed by John Saxon. Cole's last television appearance was a 1998 episode of Pacific Blue.
Personal life
All three of Cole's marriages ended in divorce. Cole's second wife was actress Jaclyn Smith; they were married from 1978 to 1981. Joe Cole, his only son from first wife Sally Bergeron, was shot dead in a 1991 robbery attempt at the age of 30; the crime remains unsolved.
After the death of his son, Cole turned against acting projects containing violence. He also continued to perform as the "Narrator" in a production of Blood Brothers and the James Garner "King Marchan" role in the first national tour of the musical Victor/Victoria. Severe injuries suffered while performing in the latter show led to multiple operations, a three-year convalescence and a new direction.
Cole remarried and relocated to Ft. Lauderdale, Florida where he returned to school and opened up his own real estate company with his third wife, Marjorie. They owned Celebrity Realty, Inc. The couple divorced in 2008.
Death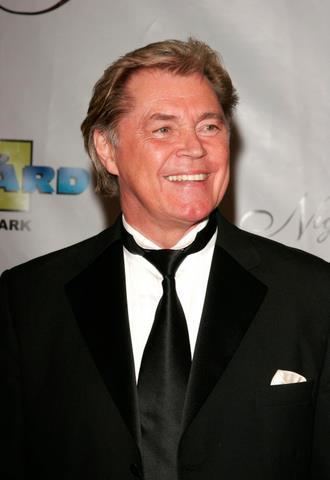 Cole died at Holy Cross Hospital in Fort Lauderdale, Florida on November 15, 2009, aged 69, from renal failure. He was survived by his older brother Richard.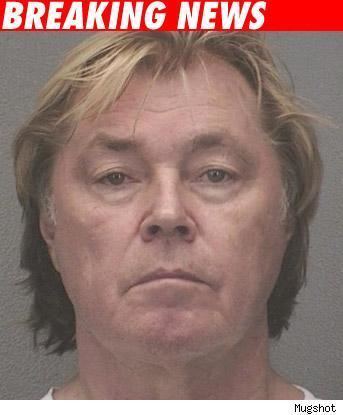 Filmography
Actor
2007
Dancin' on the Edge (Short)
as
Lance
2006
Lucky Number 21 (Video short)
as
Frank Garrot
1998
Pacific Blue (TV Series)
as
Rudy Rigas
- Till Death Do Us Part (1998) - Rudy Rigas
1995
Baywatch Nights (TV Series)
as
Man having fortune told
- Deadly Vision (1995) - Man having fortune told
1992
Silk Stalkings (TV Series)
as
Mace Rascone
- Wild Card (1992) - Mace Rascone
1986
Murder, She Wrote (TV Series)
as
Ryan Donovan / Mitch Mercer
- Suspicion of Murder (1991) - Ryan Donovan
- Menace, Anyone? (1986) - Mitch Mercer
1990
Fatal Encounter
as
Raymond Kirschner
1990
Dragnet (TV Series)
as
Lawrence Donovan
- The Torch (1990) - Lawrence Donovan
1988
Dead End City
as
Chief Felker
1988
Death House
as
Derek Keillor
1987
Our House (TV Series)
as
Ray Bannon
- Like Father, Like Son (1987) - Ray Bannon
1987
Pretty Smart
as
Richard Crawley
1985
The New Mike Hammer (TV Series)
as
Kevin Landers / Dave Marquette
- Lady Killer (1987) - Kevin Landers
- Firestorm (1985) - Dave Marquette
1986
Amateur Night
as
Max Caan (Talent Scout)
1986
Simon & Simon (TV Series)
as
Tony Lorenz
- The Last Big Break (1986) - Tony Lorenz
1985
The A-Team (TV Series)
as
Charles Lake
- Where Is the Monster When You Need Him? (1985) - Charles Lake
1983
Trapper John, M.D. (TV Series)
as
Dr. Esterhaus / E.J.'s Obsetrician
- So Little, Gone (1985) - Dr. Esterhaus
- Special Delivery (1984) - Dr. Esterhaus
- The Agony of D'Feet (1983) - E.J.'s Obsetrician
1984
The Fall Guy (TV Series)
as
Stanley Pike
- The Winner (1984) - Stanley Pike
1984
Automan (TV Series)
as
Roger Crandall
- Club Ten (1984) - Roger Crandall
1978
Fantasy Island (TV Series)
as
Duke McCall / Mr. Sherwood / Paul / ...
- Mermaid and the Matchmaker/The Obsolete Man (1984) - Duke McCall
- Everybody Goes to Gilley's/Face of Fire (1982) - Mr. Sherwood
- Druids/A Night in a Harem (1981) - Paul
- The Man from Yesterday/World's Most Desirable Woman (1981) - Major Calvin Doyle
- The Skater's Edge/Concerto of Death/The Last Great Race (1980) - Jeremy Hale
- Jungle Man/Mary Ann and Miss Sophisticate (1980) - David Farley
- The Chain Gang/The Boss (1979) - Mike Jenner
- Yesterday's Love/Fountain of Youth (1979) - Captain Jeff Bailey
- The Funny Girl/Butch and Sundance (1978) - Dr. Lloyd Hopper
1983
Cave in! (TV Movie)
as
Ranger Gene Pearson
1983
Three's Company (TV Series)
as
Brett Wade
- Star Struck (1983) - Brett Wade
1983
Matt Houston (TV Series)
as
Dr. Warren Cozzeck
- The Rock and the Hard Place (1983) - Dr. Warren Cozzeck
1981
The Young and the Restless (TV Series)
as
Lance Prentiss #2
- Episode #1.2319 (1982) - Lance Prentiss #2
- Episode #1.2169 (1981) - Lance Prentiss #2
- Episode #1.2233 (1981) - Lance Prentiss #2
- Episode #1.2232 (1981) - Lance Prentiss #2
- Episode #1.2194 (1981) - Lance Prentiss #2
- Episode #1.2165 (1981) - Lance Prentiss #2
- Episode #1.2164 (1981) - Lance Prentiss #2
- Episode #1.2163 (1981) - Lance Prentiss #2
- Episode #1.2161 (1981) - Lance Prentiss #2
- Episode #1.2160 (1981) - Lance Prentiss #2
1977
The Love Boat (TV Series)
as
Dennis Grant / Alan Harmon / Dennis Kingsley
- Sergeant Bull/Friends and Lovers/Miss Mother (1980) - Dennis Grant
- Love Me, Love My Dog/Poor Little Rich Girl/The Decision (1979) - Alan Harmon
- A Tasteful Affair/Oh, Dale!/The Main Event (1977) - Dennis Kingsley
1980
Vega$ (TV Series)
as
Miles Glover / Drew Marley
- All Kinds of Love (1980) - Miles Glover / Drew Marley
1979
A Man Called Sloane (TV Series)
as
Hans Kruger
- The Shangri-La Syndrome (1979) - Hans Kruger
1977
Charlie's Angels (TV Series)
as
Carl Hansworth / James Britten / Tony Bordinay
- Terror on Skis (1979) - Carl Hansworth
- Unidentified Flying Angels (1977) - James Britten
- Dancing in the Dark (1977) - Tony Bordinay
1978
Flying High (TV Series)
as
Victor
- Swan Song for an Ugly Duckling (1978) - Victor
1978
The Eddie Capra Mysteries (TV Series)
as
Paul Jordan
- Murder, Murder (1978) - Paul Jordan
1978
Police Woman (TV Series)
as
Jon Paul
- Murder with Pretty People (1978) - Jon Paul
1974
Police Story (TV Series)
as
Johnny Reynolds / Raymond LeBrix / Officer Ted Stuart
- Trigger Point (1977) - Johnny Reynolds
- Monster Manor (1976) - Raymond LeBrix
- Captain Hook (1974) - Officer Ted Stuart
1977
The Feather and Father Gang (TV Series)
as
Simpson
- Here a Spy, There a Spy (1977) - Simpson
1976
The Captive: The Longest Drive 2
as
Stormer
1976
The Quest (TV Series)
as
Stormer
- The Captive (1976) - Stormer
1971
Medical Center (TV Series)
as
Skip / Tom Martin / Dr. Gordon DeWitt
- The Fourth Sex: Part 2 (1975) - Skip
- The Fourth Sex: Part 1 (1975) - Skip
- Three-Cornered Cage (1974) - Tom Martin
- Pitfall (1971) - Dr. Gordon DeWitt
1975
Barbary Coast (TV Series)
as
Cash Conover
- The Barbary Coast (1975) - Cash Conover
1975
Barnaby Jones (TV Series)
as
Carroll Mitchell
- Image of Evil (1975) - Carroll Mitchell
1974
The Streets of San Francisco (TV Series)
as
Col. Peter Johnson, USAF
- Bird of Prey (1974) - Col. Peter Johnson, USAF
1973
Love, American Style (TV Series)(segment "Love and the Three-Timer")
- Love and the Hidden Meaning/Love and the Model Apartment/Love and the Parent's Sake/Love and the Three-Timer/Love and the Weirdo (1973) - (segment "Love and the Three-Timer")
1973
The Connection (TV Movie)
as
Sy McGruder
1971
Bearcats! (TV Series)
as
Johnny Reach
- Man in a Cage (1971) - Johnny Reach
- The Return of Estaban (1971) - Johnny Reach
- The Big Guns (1971) - Johnny Reach
- Tiger, Tiger (1971) - Johnny Reach
- Bitter Flats (1971) - Johnny Reach
- Assault on San Saba (1971) - Johnny Reach
- Blood Knot (1971) - Johnny Reach
- Conqueror's Gold (1971) - Johnny Reach
- The Hostage (1971) - Johnny Reach
- The Feathered Serpent (1971) - Johnny Reach
- Dos Gringos (1971) - Johnny Reach
- Ground Loop at Spanish Wells (1971) - Johnny Reach
- The Devil Wears Armor (1971) - Johnny Reach
- Powderkeg (1971) - Johnny Reach
1969
Bracken's World (TV Series)
as
Davey Evans / David Evans
- One, Two, Three- Cry (1970) - David Evans
- Day for Night (1970) - David Evans
- Diffusion (1970) - David Evans
- A Beginning, a Middle and an End (1970) - David Evans
- Papa Never Spanked Me (1970) - David Evans
- Fallen, Fallen Is Babylon (1970) - David Evans
- Whatever Happened to Happy Endings? (1970) - David Evans
- Super-Star (1970) - David Evans
- A Perfect Piece of Casting (1970) - David Evans
- Meanwhile Back at the Studio (1970) - David Evans
- Money Men (1970) - Davey Evans
- Focus on a Gun (1970) - Davey Evans (credit only)
- The Chase Sequence (1969) - Davey Evans
- Stop Date (1969) - Davey Evans (credit only)
- Move in for a Close-Up (1969) - Davey Evans (credit only)
- It's the Power Structure, Baby (1969) - Davey Evans (credit only)
- Package Deal (1969) - Davey Evans
- All the Beautiful Young Girls (1969) - Davey Evans (credit only)
- The Stunt (1969) - Davey Evans
- The Sweet Smell of Failure (1969) - Davey Evans
- Closed Set (1969) - Davey Evans
- Options (1969) - Davey Evans
- Don't You Cry for Susannah (1969) - Davey Evans
- King David (1969) - Davey Evans (credit only)
- Panic (1969) - Davey Evans
- Fade In (1969) - Davey Evans
1969
Lancer (TV Series)
as
Bobby Cooper
- Juniper's Camp (1969) - Bobby Cooper
1969
Judd for the Defense (TV Series)
as
Det. Jim Briggs
- The Law and Order Blues: Part 2 (1969) - Det. Jim Briggs
1966
The Felony Squad (TV Series)
as
Det. Jim Briggs
- The Law and Order Blues (1969) - Det. Jim Briggs
- Blind Terror (1969) - Det. Jim Briggs
- Conspiracy of Power: Part 2 (1969) - Det. Jim Briggs
- Conspiracy of Power: Part 1 (1969) - Det. Jim Briggs
- The Last Man in the World (1969) - Det. Jim Briggs
- Dark Memory (1968) - Det. Jim Briggs
- The Distant Shore (1968) - Det. Jim Briggs
- Hostage (1968) - Det. Jim Briggs
- The Fatal Hours (1968) - Det. Jim Briggs
- Matched for Murder (1968) - Det. Jim Briggs
- The Nowhere Man: Part 2 (1968) - Det. Jim Briggs
- The Nowhere Man: Part 1 (1968) - Det. Jim Briggs
- Kiss Me, Kill You (1968) - Det. Jim Briggs
- The Deadly Innocents (1968) - Det. Jim Briggs
- Underground Nightmare (1968) - Det. Jim Briggs
- Jury of One (1968) - Det. Jim Briggs
- A Fashion for Dying (1968) - Det. Jim Briggs
- The Human Target (1968) - Det. Jim Briggs
- Image of Evil (1968) - Det. Jim Briggs
- Man on Fire (1968) - Det. Jim Briggs
- Epitaph for a Cop (1968) - Det. Jim Briggs
- Nightmare on a Dead-End Street (1968) - Det. Jim Briggs
- The Deadly Abductors (1968) - Det. Jim Briggs
- The Love Victim (1968) - Det. Jim Briggs
- The Flip Side of Fear: Part 2 (1968) - Det. Jim Briggs
- The Flip Side of Fear: Part 1 (1968) - Det. Jim Briggs
- Killing, Country Style (1968) - Det. Jim Briggs
- Bed of Strangers (1968) - Det. Jim Briggs
- No Sad Songs for Charlie (1967) - Det. Jim Briggs
- An Arrangement with Death: Part 2 (1967) - Det. Jim Briggs
- An Arrangement with Death: Part 1 (1967) - Det. Jim Briggs
- Ordeal by Terror (1967) - Det. Jim Briggs
- My Mommy Got Lost (1967) - Det. Jim Briggs
- Who'll Take Care of Joey (1967) - Det. Jim Briggs
- Time of Trial (1967) - Det. Jim Briggs
- Hit and Run, Run, Run (1967) - Det. Jim Briggs
- The Pat Hand of Death (1967) - Det. Jim Briggs
- The Deadly Junkman (1967) - Det. Jim Briggs
- The Death Bag (1967) - Det. Jim Briggs
- The 30-Gram Kill (1967) - Det. Jim Briggs
- A Most Proper Killing (1967) - Det. Jim Briggs
- The Counterfeit Cop (1967) - Det. Jim Briggs
- Let Him Die! (1967) - Det. Jim Briggs
- Debt of Fear (1967) - Det. Jim Briggs
- The Savage Streets (1967) - Det. Jim Briggs
- The Fear Merchant (1967) - Det. Jim Briggs
- A Blueprint for Dying (1967) - Det. Jim Briggs
- Live Coward, Dead Hero (1967) - Det. Jim Briggs
- Echo of a Killing (1967) - Det. Jim Briggs
- Target! (1967) - Det. Jim Briggs
- The Desperate Silence (1967) - Det. Jim Briggs
- Breakout (1967) - Det. Jim Briggs
- The Strangler (1967) - Det. Jim Briggs
- The Night of the Shark: Part 2 (1967) - Det. Jim Briggs
- The Night of the Shark: Part 1 (1967) - Det. Jim Briggs
- The Deadly Partner (1967) - Det. Jim Briggs
- A Death for a Death (1967) - Det. Jim Briggs
- Miss Reilly's Revenge (1966) - Det. Jim Briggs
- A Penny Game, a Two-Bit Murder (1966) - Det. Jim Briggs
- Fear Below (1966) - Det. Jim Briggs
- The Killer Instinct (1966) - Det. Jim Briggs
- The Terror Trap (1966) - Det. Jim Briggs
- Between Two Fires (1966) - Det. Jim Briggs
- Killer with a Badge (1966) - Det. Jim Briggs
- Prologue to Murder (1966) - Det. Jim Briggs
- The Death of a Dream (1966) - Det. Jim Briggs
- The Immaculate Killer (1966) - Det. Jim Briggs
- A Date with Terror (1966) - Det. Jim Briggs
- Strike Out (1966) - Det. Jim Briggs
- Flame Out (1966) - Det. Jim Briggs
- The Broken Badge (1966) - Det. Jim Briggs
- A Walk to Oblivion (1966) - Det. Jim Briggs
- The Streets Are Paved with Quicksand (1966) - Det. Jim Briggs
1966
Men Against Evil (TV Movie)
as
Young Officer or Det. Jim Briggs
1965
Paradise Bay (TV Series)
as
Duke Spalding
- Episode #1.3 (1965) - Duke Spalding
- Episode #1.2 (1965) - Duke Spalding
1961
The Comancheros
as
Blonde Youth (uncredited)
Thanks
1979
Charlie's Angels (TV Series) (thanks - 1 episode)
- Angels Remembered (1979) - (thanks - Our thanks to the many actors and actresses in the previous segments.)
Self
1996
Unsolved Mysteries (TV Series documentary)
as
Self
- Episode #8.25 (1996) - Self
1994
Up All Night (TV Series)
as
Self
- Dead Reckoning/Summer School (1994) - Self
1985
Playboy Mid Summer Night's Dream Party 1985 (TV Movie)
as
Self
1983
Celebrity Daredevils (TV Movie)
as
Self
1980
The 37th Annual Golden Globe Awards (TV Special)
as
Self - Presenter
1972
Joanne Carson's VIPs (TV Series)
as
Self
- Episode #1.57 (1972) - Self
1972
The David Frost Show (TV Series)
as
Self
- Episode #4.162 (1972) - Self
1967
The Hollywood Squares (Daytime) (TV Series)
as
Self - Panelist
1967
The Merv Griffin Show (TV Series)
as
Self
- Dino Martin, Olivia Hussey, James MacArthur, Dennis Cole, Fabian Forte, Wes Stern, Alexandra Hay, Jeannie Berlin (1971) - Self
- Peggy Cass, Ben Alexander, Dennis Cole, John Barbour (1967) - Self
1970
Stump the Stars (TV Series)
as
Self
- Episode dated 24 August 1970 (1970) - Self
1969
The Game Game (TV Series)
as
Self
- Episode #1.41 (1970) - Self
- Episode #1.13 (1969) - Self
1969
Allen Ludden's Gallery (TV Series)
as
Self
- Episode #1.46 (1969) - Self
1969
It's Happening (TV Series)
as
Self - Guest Judge
- The Monkees, Dennis Cole, Merilee Rush, Tommy Roe (1969) - Self - Guest Judge
- Ross Martin, Dennis Cole, Merilee Rush, Tommy Roe, Tommy Boyce & Bobby Hart (1969) - Self - Guest Judge
1969
The 11th Annual TV Week Logie Awards (TV Special)
as
Self
Archive Footage
2010
16th Annual Screen Actors Guild Awards (TV Special)
as
Self - In Memoriam
References
Dennis Cole Wikipedia
(Text) CC BY-SA