The film was nominated for nine Academy Awards, winning five (Best Picture, Best Director, Best Adapted Screenplay, Best Actor and Best Supporting Actress).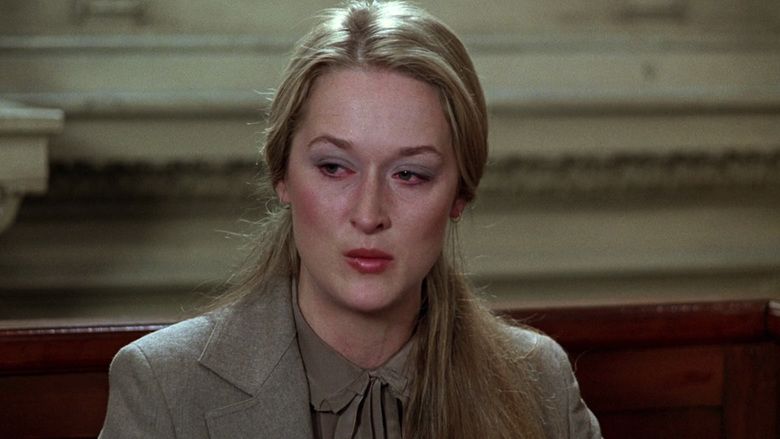 Ted Kramer (Dustin Hoffman) is a workaholic advertising executive who has just been assigned a new and very important account. Ted arrives home and shares the good news with his wife Joanna (Meryl Streep) only to find that she is leaving him. Saying that she needs to find herself, she leaves Ted to raise their son Billy (Justin Henry) by himself. Ted and Billy initially resent one another as Ted no longer has time to carry his increased workload and Billy misses his mother's love and attention. After months of unrest, Ted and Billy learn to cope and gradually bond as father and son.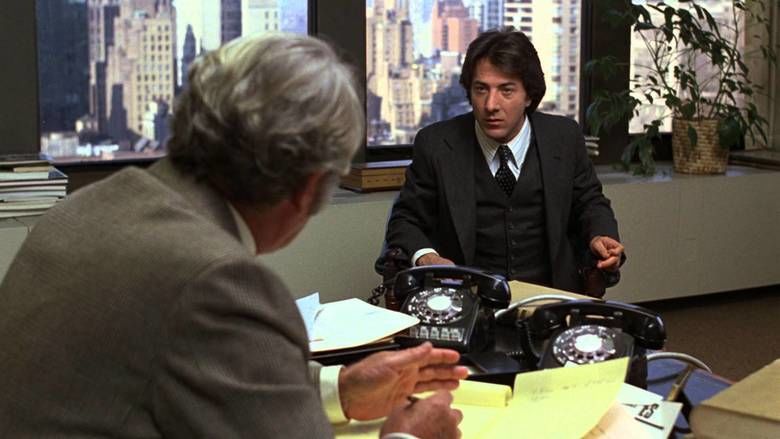 Ted befriends his neighbor Margaret (Jane Alexander), who had initially counseled Joanna to leave Ted if she was that unhappy. Margaret is a fellow single parent, and she and Ted become kindred spirits. One day, as the two sit in the park watching their children play, Billy falls off the jungle gym, severely cutting his face. Ted sprints several blocks through oncoming traffic carrying Billy to the hospital, where he comforts his son during treatment.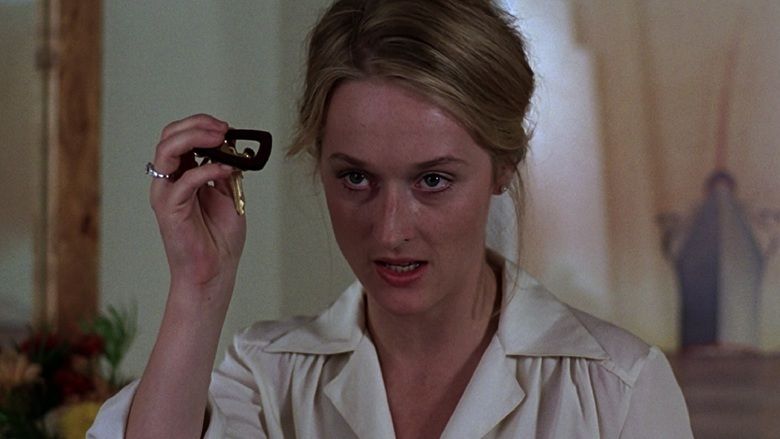 Fifteen months after she walked out, Joanna returns to New York to claim Billy, and a custody battle ensues. During the custody hearing, both Ted and Joanna are unprepared for the brutal character assassinations that their lawyers unleash on the other. Margaret is forced to testify that she had advised an unhappy Joanna to leave Ted, though she also attempts to tell Joanna on the stand that her husband has profoundly changed. Eventually, the damaging facts that Ted was fired because of his conflicting parental responsibilities which forced him to take a lower-paying job come out in court, as do the details of Billy's accident.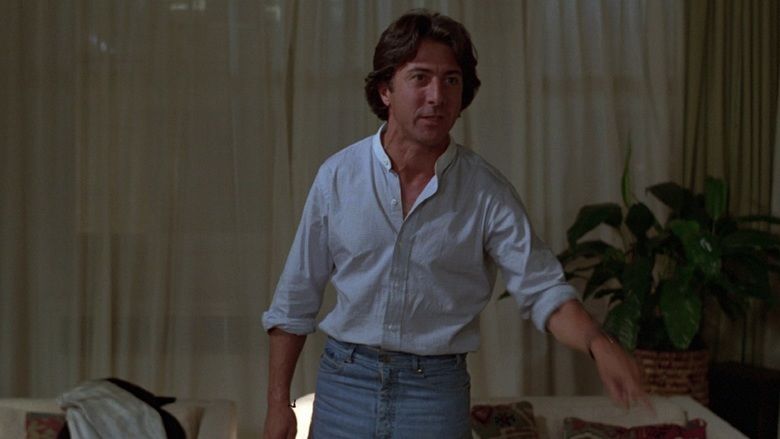 The court awards custody to Joanna, a decision mostly based on the assumption that a child is best raised by his mother. Ted discusses appealing the case, but his lawyer warns that Billy himself would have to take the stand in the resulting trial. Ted cannot bear the thought of submitting his child to such an ordeal, and decides not to contest custody.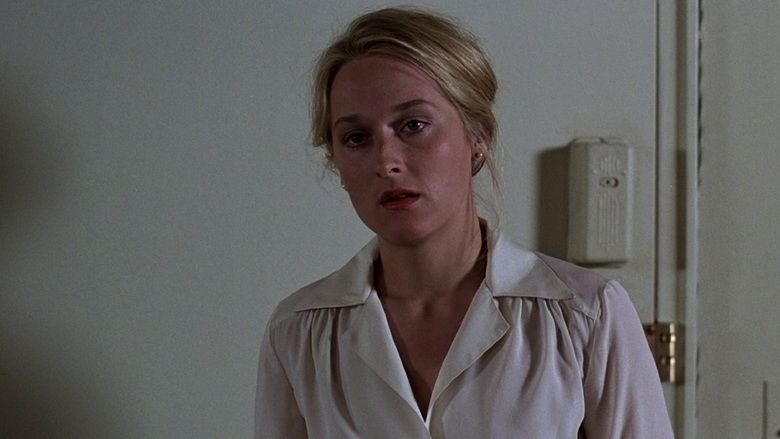 On the morning that Billy is to move in with Joanna, Ted and Billy make breakfast together, mirroring the meal that Ted tried to cook the first morning after Joanna left. They share a tender hug, knowing that this is their last daily breakfast together. Joanna calls on the intercom, asking Ted to come down to the lobby. She tells Ted how much she loves and wants Billy, but she knows that his true home is with Ted, and therefore will not take custody of him. She asks Ted if she can see Billy, and Ted says that would be fine. As they are about to enter the elevator together, Ted tells Joanna that he will stay downstairs to allow Joanna to see Billy in private. After she enters the elevator, Joanna wipes tears from her face and asks her former husband "How do I look?" As the elevator doors start to close on Joanna, Ted answers, "You look terrific."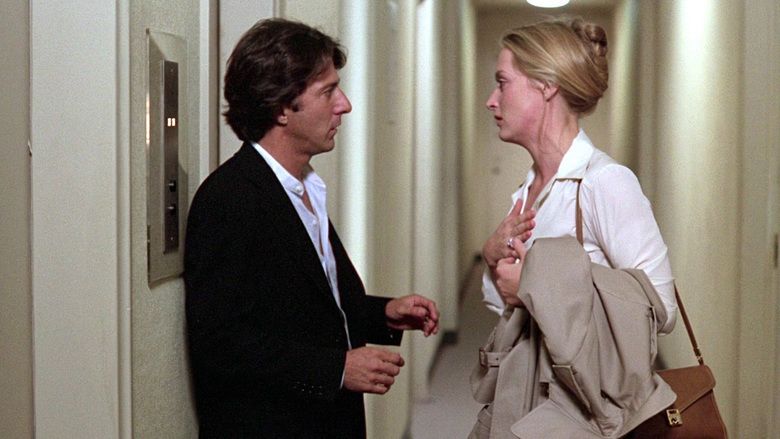 Dustin Hoffman as Ted Kramer
Meryl Streep as Joanna (Stern) Kramer
Justin Henry as Billy Kramer
Jane Alexander as Margaret Phelps
Petra King as Petie Phelps
Melissa Morell as Kim Phelps
Howard Duff as John Shaunessy
George Coe as Jim O'Connor
JoBeth Williams as Phyllis Bernard
Howland Chamberlain as Judge Atkins
Dan Tyra as Court Clerk
Kate Jackson was originally offered the role played by Meryl Streep but was forced to turn it down. At the time, Jackson was appearing in the TV series Charlie's Angels, and producer Aaron Spelling told her that they were unable to rearrange the shooting schedule to give her time off to do the film.
At the time, Streep was cast as Phyllis; this role was eventually given to JoBeth Williams when Streep was cast as Joanna.
Cinematographer Néstor Almendros, a collaborator on numerous François Truffaut films, had been hired with the expectation that Truffaut would direct. Truffaut seriously considered it, but was too busy with his own projects and suggested screenwriter Robert Benton direct.
The film received positive reviews from critics. It holds an 88% approval rating on review aggregator Rotten Tomatoes, with an average score of 7.9/10. The consensus reads: "The divorce subject isn't as shocking, but the film is still a thoughtful, well-acted drama that resists the urge to take sides or give easy answers." Roger Ebert of the Chicago Sun-Times gave the film four stars, giving praise to Benton's screenplay: "His characters aren't just talking to each other, they're revealing things about themselves and can sometimes be seen in the act of learning about their own motives. That's what makes Kramer vs. Kramer such a touching film: We get the feeling at times that personalities are changing and decisions are being made even as we watch them."
Kramer vs. Kramer reflected a cultural shift which occurred during the 1970s, when ideas about motherhood and fatherhood were changing. The film was widely praised for the way in which it gave equal weight and importance to both Joanna and Ted's points of view.
American Film Institute Lists
AFI's 100 Years...100 Movies - Nominated
AFI's 100 Years...100 Movies (10th Anniversary Edition) - Nominated
AFI's 10 Top 10 - #3 Courtroom Drama
In 2013 Kramer vs. Kramer was remade with a Mexican twist and an unexpected ending as Instructions Not Included (original Spanish title: No se aceptan devoluciones, literally No Returns Accepted.) Comedy-drama film co-written, directed by, and starring Eugenio Derbez.
In 1995, Kramer vs. Kramer was remade in India as Akele Hum Akele Tum, starring Aamir Khan and Manisha Koirala.