Hold Back the Dawn is a 1941 romantic film in which a Romanian gigolo marries an American woman in Mexico in order to gain entry to the United States, but winds up falling in love with her. It stars Charles Boyer, Olivia de Havilland, Paulette Goddard, Victor Francen, Walter Abel, Curt Bois and Rosemary DeCamp.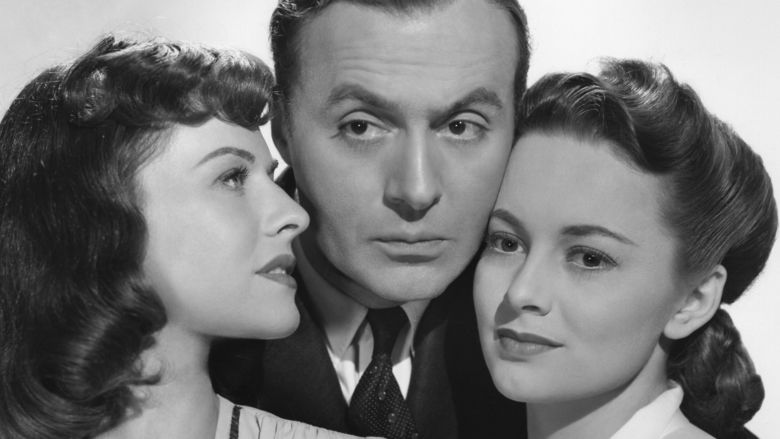 The movie was adapted by Charles Brackett and Billy Wilder from the book by Ketti Frings. It was directed by Mitchell Leisen.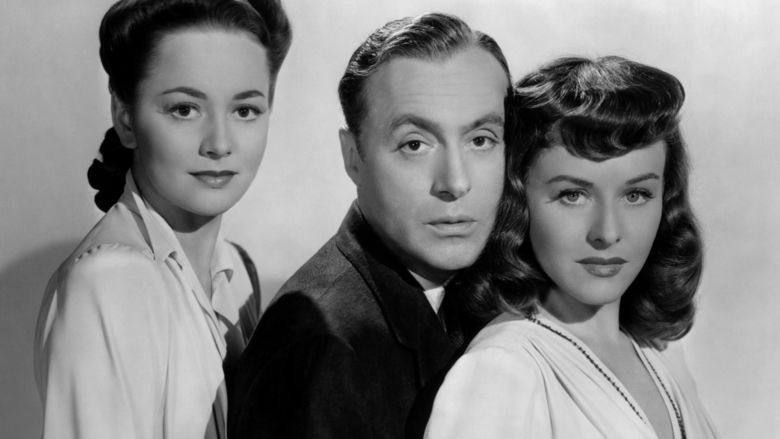 It was nominated for Academy Awards for Best Picture, Best Actress in a Leading Role (Olivia de Havilland), Best Writing, Screenplay, Best Art Direction-Interior Decoration, Black-and-White, Best Cinematography, Black-and-White, and Best Music, Scoring of a Dramatic Picture.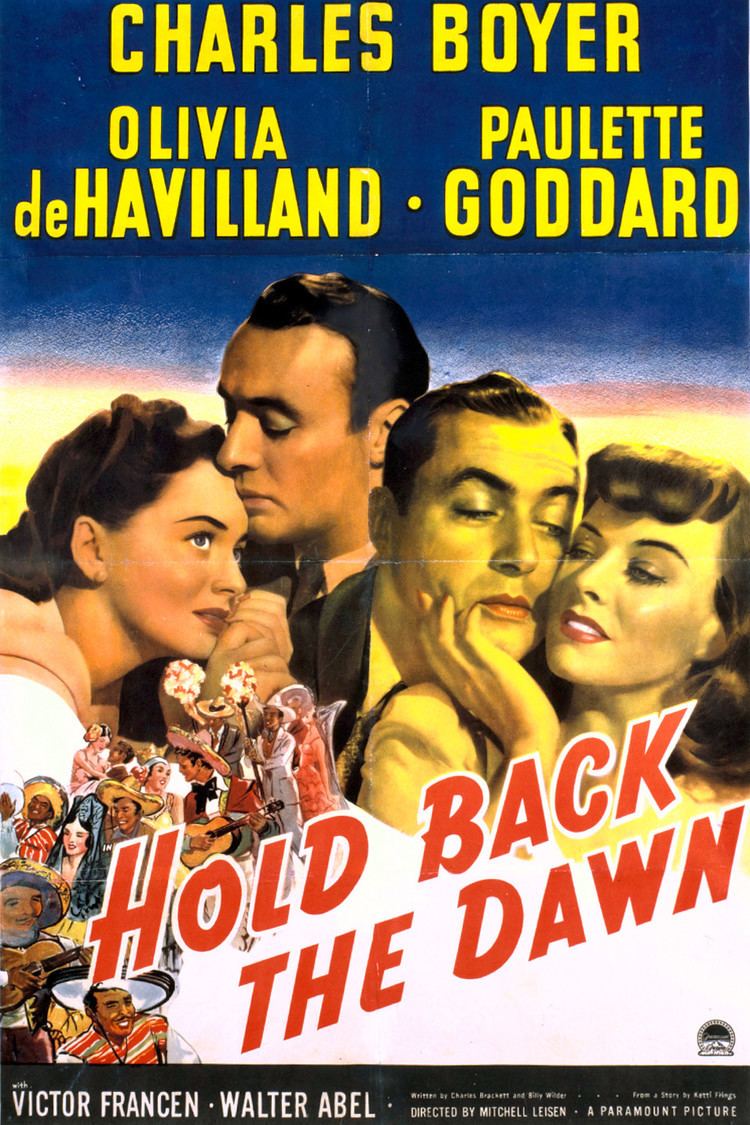 Georges Iscovescu (Boyer) recounts his story to a Hollywood film director at Paramount. He is a Romanian-born gigolo who arrived in a Mexican border town seeking entry to the US. He endures a waiting period to obtain a quota number of up to eight years with other hopeful immigrants in the Esperanza Hotel. After six months he is broke and unhappy. He runs into his former professional "dance partner" Anita Dixon (Goddard) who explains she obtained US residency by marrying an American, who she then quickly divorced.
Georges therefore seeks an American wife, soon targeting visiting school teacher Miss Emmy Brown (de Havilland). They marry the same day. Emmy unexpectedly returns a few days later, but immigration inspector Hammock (Abel) appears, hunting for con artists such as Georges. In order to evade Hammock, Georges drives Emmy to a small village, where they participate in romantic traditional rituals for newlyweds. Georges becomes increasingly bothered by his conscience as he sees how happy and unsuspecting Emmy is.
Iscovescu develops genuine affection for Emmy. However this jeopardizes the plans of Anita, long in love with Georges, for them to work together in the US. Anita informs Emmy of the entire scheme. Emmy does not turn him in when questioned by Hammock, but nevertheless leaves Georges. Returning to the US she is seriously injured in a car accident. A distraught Georges learns of this and jeopardizes his imminent US visa by illegally entering the country to go to Emmy. On hearing his voice she begins to emerge from her coma. Georges sees police arriving so leaves for Paramount to sell his story to director Dwight Saxon (Mitchell Leisen) to get the money to care for Emmy, where Hammock catches up with him.
Some weeks later Hammock returns to the Border town. Anita has a new sugar daddy. Hammock tells Georges that he didn't report Georges for illegal entry and his visa has been approved. In addition Emmy has recovered and is at the border to meet him. Georges sees Emmy happily waving to him from across the border and goes to meet her.
Charles Boyer as Georges Iscoveu
Olivia de Havilland as Emmy Brown
Paulette Goddard as Anita Dixon
Victor Francen as Van Den Luecken
Walter Abel as Inspector Hammock
Curt Bois as onbois
Rosemary DeCamp as Berta Kurz
Eric Feldary as Josef Kurz
Nestor Paiva as red Flores
Eva Puig as Lupita
Micheline Cheirel as Christine
Madeleine LeBeau as Annie
Billy Lee as Tony
Mikhail Rasumny as Mechanic
Charles Arnt as Mr. John MacAdams
Arthur Loft as Mr. Elvestad
Mitchell Leisen as Mr. Dwight Saxon
Kitty Kelly as an American lady at bullfight (uncredited)
Hold Back the Dawn was adapted as a radio play on the November 10, 1941 episode of Lux Radio Theater with Charles Boyer, Paulette Goddard and Susan Hayward, again on the February 8, 1943 episode of The Screen Guild Theater with Charles Boyer and Susan Hayward, the July 31, 1946 episode of Academy Award Theater starring Olivia de Havilland and Jean Pierre Aumont, the May 31, 1948 episode of Screen Guild Theater with Charles Boyer and Ida Lupino, the May 14, 1949 episode of Screen Director's Playhouse with Boyer and Vanessa Brown, the May 4, 1950 episode of Screen Guild Theater with de Havilland and Boyer and the June 15, 1952 Screen Guild Theater with Barbara Stanwyck and Jean Pierre Aumont.
It was presented on Broadway Playhouse January 14, 1953, with Joseph Cotten starring.