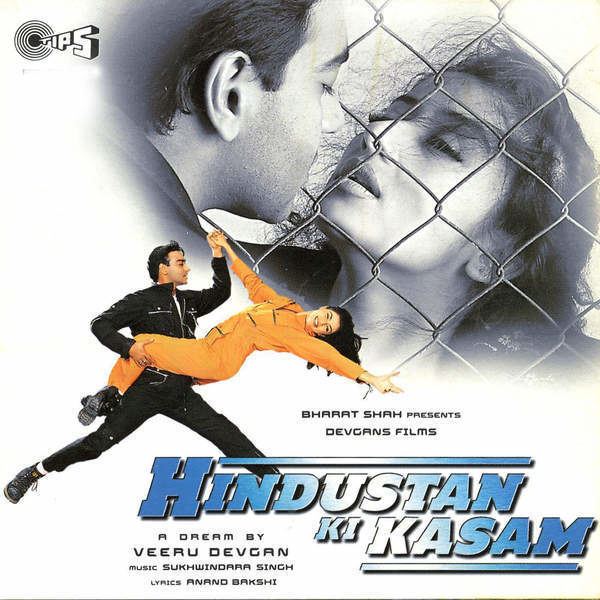 A mother gives birth to twins. The twins' father was an Indian Army officer who died in war. Unfortunately, they are separated at the end of the war when their father was celebrating their recent success in a battle with Pakistan. One of the twins end up in the neighboring Pakistan and is brought up as a Muslim named Tauheed. He was brought up by a terrorist who told him that his mother had died in an attack of Indian army, while the other grows up as a Hindu named Ajay Malhotra. Ajay is a novelist.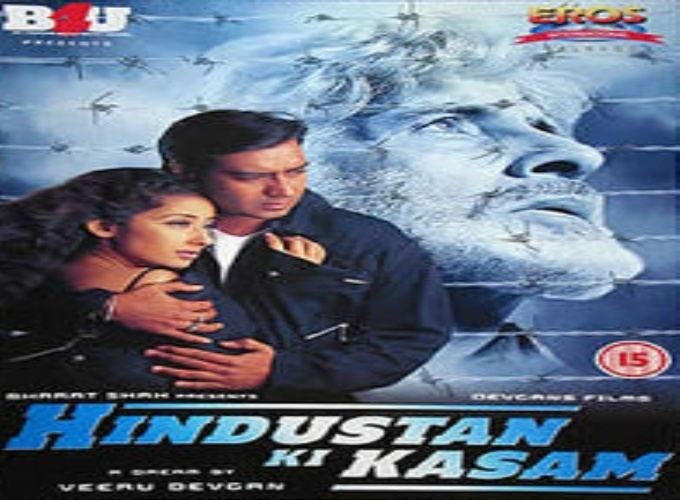 The movie begins with a montage of India's diversity and the Wagah border ceremony, as a song describes India's agelessness, sanctity, patriotism, and the Partition of India.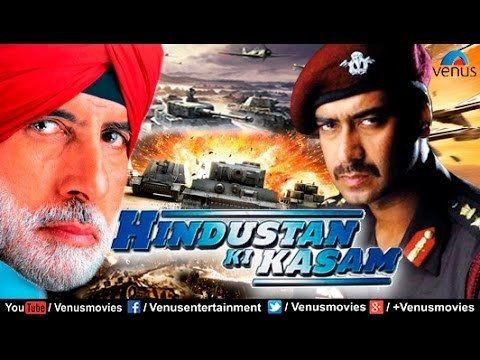 A boy runs in a city with an Indian flag in his hand to celebrate India's 50th Independence Day. He gives it to his impatient father, who grabs the flag by the cloth. An old man kicks the flag off the father's hand, introduces himself as Kabira, and rebukes him for his lack of respect for India. He had lost his right arm. When the boy and several others applaud Kabira, Kabira tells them not to clap for him, but to be more active in loving their country and protecting it from attack. He asks them to say "Jai Hind", and they repeat and salute him.
A commander discusses his strategy to several military officers to stop Pakistan's attacks, by suggesting that evidence for Pakistan's terrorist activities should be collected and presented before the United Nations Organisation, which will then condemn Pakistan as a terrorist state. Meanwhile, a soldier hijacks a Pakistani aeroplane and tells the pilot (Aziz Kashmiri, an intelligence officer) to give to him a floppy disk. He and the pilot fight, and the pilot parachutes out of his aeroplane. The soldier jumps out of the airplane, and continues fighting the pilot in mid-air. He kills the pilot, retrieves the floppy disk, and uses the pilot's parachute to glide his way to the ground.
In Pakistan, a commander holds a meeting with several officers about the pilot's plane crash, and tells them to work prudently to expose whoever who was responsible. In an airport, Ajay has his picture taken by a photojournalist and permits him to publish his picture. A woman arrives and asks him to sign his autograph, as she is a fan of his novels. When she asks him about where did he get his ideas, Ajay said that it was a trade secret, and leaves. The photojournalist asks the fan to let her sign his autograph, but she refuses and leaves.
At home, Ajay's mother asks him about his conference, and the photojournalist asks for food, which Ajay's mother prepares for him. As the photojournalist eats his food, she receives a government pension from a postman. Ajay asks his mother on why did she take alms, but his father Kabira answers that she is not taking alms, but respect. Ajay asks Kabira about those families whose members died for India, in that respect does not earn them any food for them to eat, causing younger people to become more apathetic of their government and nation. Kabira responds that those who fought and died for their country left something more precious than medals or pensions: freedom as a nation, from injustice and foreign oppression, with Netaji Subhas Chandra Bose as an example of a patriot.
On a street, a woman asks Ajay to take her on his motorcycle, as her car's engine got broken down. He jumps and stops at mid-air, and his motorcycle crashes. She asks him for a way to quickly reach the airport to get to the Miss Universe competition, as there were also no available cabs to escort her, but he keeps looking at her. He then whistles to his motorcycle, causing it to stand up and move backwards to their location, and they set off. When that woman asks him to go faster, Ajay sits backwards to confess his love for her. When she warns him about a car in front of them. he turns back and sits normally, and stops his motorcycle. Ajay tells the woman to hold him tightly, and drives his motorcycle to jump over one of the cars in the traffic jam, flying through the sky. It all turns out to be a daydream, as he was watching Miss Universe on his television screen. When the announcer mentions Priya (as Miss India) winning second place in the competition, he becomes so excited that he slips to a trolley, and crashes into the kitchen as his mother prepare him some snacks. Ajay tells his mother to come and see her daughter-in-law on television, who gives a speech that love is what makes India "the golden bird", in spite of its starvation and poverty. Nonetheless, Priya wins the competition, and is cheered on by crowds once she returns at an airport. Ajay congratulates Priya for winning, and they fall in love.
Two Pakistani spies snatch a copy of Ajay's novel, and give it to the Pakistani commander as proof of the murder of one of their officers, Major Chawla in New York. The Pakistani commander asks them to bring Ajay to him for interrogation.
With the ongoing rivalry and hatred between the two countries, both find themselves on the opposite side, and must battle each other. The only way they can unite is by saving the life of the Prime Minister of Pakistan, who himself has become the target of terrorists.
Amitabh Bachchan as Kabeera
Ajay Devgan as Ajay/ Raju/Tauheed
Sushmita Sen as Priya
Manisha Koirala as Roshanaara
Farida Jalal as Mother of Ajay and Raju/Tauheed
Prem Chopra as Brigadier B.S.Brar
Navin Nischol as Chander Malhotra
Shakti Kapoor as Major Verma
Kader Khan as Dr.Dastoor
Gulshan Grover as Jabbar
Shahbaz Khan as I.S.I Chief
Pramod Moutho as Pakistani Prime Minister
Goga Kapoor as Tauheed's Trainer