Nationality

Indian




Role

Actor




Name

Prem Chopra





Website

www.premchopra.com




Occupation

Actor




Spouse

Uma Chopra (m. 1969)







Born

23 September 1935 (age 87) (

1935-09-23

) Lahore, Punjab, British India(now in Punjab, Pakistan)


Relatives

Prem Nath (Brother-in-law)Rajendra Nath (Brother-in-law)Narendra Nath (Brother-in-law)Krishna Kapoor (Sister-in-law)Sharman Joshi (Son-in-law)Vikas Bhalla ( Son- in -law)


Children

Prerana Chopra, Punita Chopra, Rakita Chopra




Siblings

Kailash Chopra, Anju Chopra




Grandchildren

Veer Bhalla, Vihaan Joshi, Khyana Joshi, Sanchi Bhalla, Varryan Joshi




Parents

Ranbirlal Chopra, Rooprani Chopra




Similar People

Prerana Chopra, Kader Khan, Asrani, Pran, Vikas Bhalla
Guftagoo With Prem Chopra
Prem Chopra (born 23 September 1935) is an Indian actor in Hindi and Punjabi films. He has acted in 320 films over a span of over 50 years. He has a soft-spoken diction despite being a villain in most films. His 19 films with him as antagonist and Rajesh Khanna in the lead role remain popular with audiences and critics.
Contents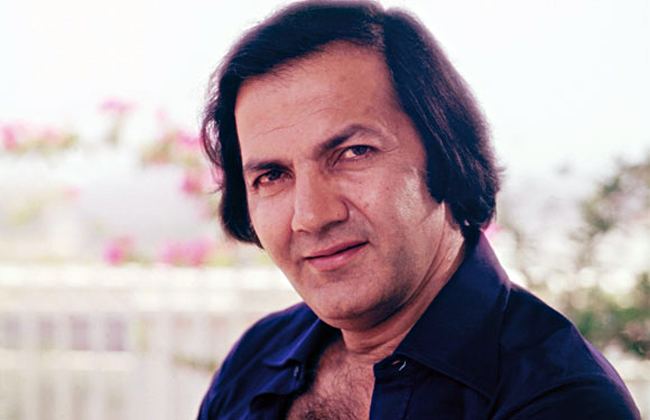 Personal life and education
Prem Chopra, the third of six children of Ranbirlal and Rooprani Chopra, a Punjabi Hindu family, was born on 23 September 1935, in Lahore. After the partition of India, his family moved to Shimla, where he was brought up. His father desired that Prem be a doctor or an Indian Administrative Services officer.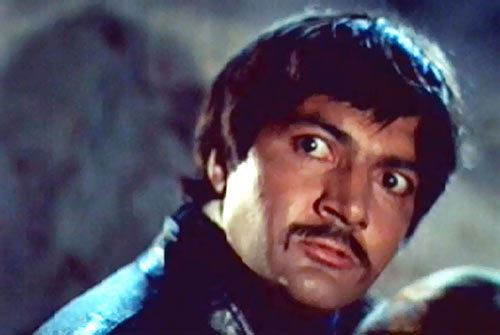 Prem Chopra completed his schooling and college from Shimla after his father, who was a government servant, got transferred there. He graduated from Punjab University. He took part in college dramatics enthusiastically. At his father's insistence, he completed his graduation and then went to Mumbai. Soon after he made his debut film, his mother was diagnosed with mouth cancer and she died, leaving his then nine-year-old sister Anju to be looked after by his father and his four other brothers. The brothers had given warning to their respective wives that only if their sister is happy, would they be happy and Prem considers his sister to be his first daughter. Noted writer-director Lekh Tandon brought the proposal of Uma for marriage to Prem. Uma was the younger sister of the siblings Krishna Kapoor, Prem Nath and Rajendranath. The couple have three daughters, Rakita, Punita and Prerna Chopra. Rakita is married to film publicity designer Rahul Nanda. Punita owns a pre-school called Wind Chimes in Bandra, suburban Mumbai, and is married to singer and television actor Vikas Bhalla. Prerna is married to Bollywood actor Sharman Joshi. He resides in a duplex apartment in Pali Hill, Bandra in Mumbai.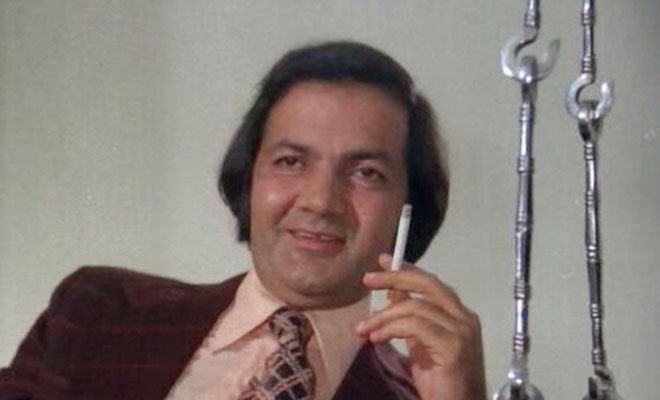 He became estranged with two of his four brothers in the late 1980s. Prem Chopra had bought a bungalow in 1980 in Delhi, which was jointly owned by him and his father, and his father and one brother used to stay there. Prem had gotten his brother a job in Delhi, and made him stay at the bungalow. But his father, a day before his death, was made to sign a will favouring one of his brothers, taking away Prem's rights to the bungalow. Later, an income tax raid happened in that same house, and his brother said in the raid that Prem had given them the bungalow, but the house still was in name of Prem Chopra. Prem had two other houses in Mumbai also, which were sold off cheaply by his other brothers without telling him, as they needed the money. His biography titled Prem Naam Hai Mera, Prem Chopra, written by his daughter Rakita Nanda, was released in April 2014.
Early career 1961–1967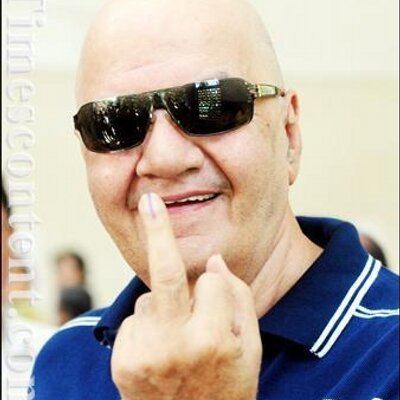 In Shimla, Prem Chopra developed an interest in acting as he had begun to take part in many plays in his college days. Despite stiff opposition from his parents, he managed to go to Mumbai to pursue his dream of acting in Bollywood films. In his initial days he stayed at guest-houses in Colaba, Mumbai. He started visiting film studios to display his portfolio: The response was not encouraging.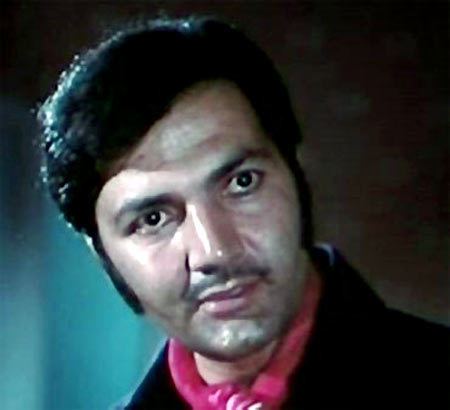 To survive in the fast life of Mumbai, he took up a job with The Times of India while trying to gain a foothold in the film industry. He looked after circulation of the paper in Bengal, Orissa and Bihar and was required to tour 20 days a month. Prem used to cut his touring time by calling the agents to come and meet him at the station so that he could quickly return. This way a tour that would normally take 20 days would get completed in 12, and he would spend the rest of the time going from one studio to the other. While traveling by the suburban train one day, a stranger accosted him and asked if he was interested in joining films. Chopra nodded in agreement and went with that stranger to Ranjit Studios where the producers of Chaudhari Karnail Singh were in search of a hero. Jagjit Sethi, a Punjabi producer, gave him a break as Jabeen's hero in Chaudhary Karnail Singh, a Punjabi film. His debut film was a Hindu-Muslim romantic love story set against the backdrop of Indo-Pak partition and it turned out to be a big hit. The film even won the National award. He was paid Rs 2500 for his debut film. The movie took almost three years to complete.
During his stint with the Times of India, he worked in Punjabi films including Sapani and Hindi films such as Woh Kaun Thi?, Shaheed, Main Shaadi Karne Chala and Teesri Manzil. Prem did not consider acting as a full-time profession in the early 1960s, but he kept trying to get roles in films due to his passion for acting. Among his early films he played Sukhdev in Shaheed, one of his rare positive leading roles. Prem had done four movies before Woh Kaun Thi?, a box office hit of 1964, had released. On the sets of Woh Kaun Thi? which had Manoj Kumar as lead hero, Prem met Manoj for the first time. Manoj offered Prem a positive role in Shaheed, for which Manoj was the presenter. During the shooting of Main Shadi Karne Chala someone suggested that he become a villain. He continued working with ToI, when he was already a part of box office hits like Nishan, Sikandar E Azam in 1965 and Sagaai, Mera Saaya in 1966. After Teesri Manzil and Upkaar, he was flooded with films as a villain.
After Upkaar in 1967, he left The Times of India to concentrate solely on acting.
1969–1994
Since 1967, he has been a leading villain in Hindi films and his peak period as main villain was from 1967 to 1994. In the 1970s he got plum roles as villains often with Amjad Khan and Ranjeet. In a few films he played secondary villain to villainous characters of Ajit, Madan Puri, Pran, Jeevan in the 1970s and 1980s and to Amrish Puri and Amjad Khan in the late 1980s. In the critically acclaimed comedy film Hulchul (1971), a remake of Anubhavam Pudhumai, he played the lead hero in this suspense thriller. He played the main lead in the 1970 box office hit small budget comedy film Samaj Ko Badal Dalo as lead hero, and was paired opposite Telugu actresses Kanchana and Sarada. The song sung by Rafi and picturised on Prem Chopra - "Tum Apni Saheli Ko Itna Bata Do Ki Usse Koi Pyar Karne Laga Hai" from this 1970 film and the song "Rah Mein Kaliya" - a song sung by Kishore Kumar and performed on-screen by Prem Chopra in the film Nafrat (1973), a box office flop, continues to be popular. The dialogue " Prem naam hai mera, Prem Chopra" (My name is Prem, Prem Chopra) from the film Bobby has been very popular. Another famous Prem Chopra dialogue is from the film Souten - "Main wo bala hoon jo sheshay se pathar ko todte hai" which closely translates to "I am that trouble which crushes stones with glass". Another dialogue from Souten was - "Jinke Ghar Sheeshe Ke Hote Hain Woh Batti Bhujakar Kapde Badalte Hai". "Main jo aag lagata hoon use boojhana bhi jaanta hoon" from Kati Patang was famous as well. He was the regular in villainous roles in the films with Rajesh Khanna in the lead role from 1969 to 1991 from Doli (1969) till Ghar Parivaar (1991). The duo of Prem and Rajesh Khanna acted in 19 films together and 15 of them were box office hits, and they were very close friends in real life till Khanna's death. Prem quoted in an interview "Rajesh Khanna and I were considered a lucky pair and distributors used to tell Rajesh Khanna that we don't care who your heroine is, all we want to know is whether Prem Chopra is in the film." He also mouthed dialogues in the song "Aaj Pila Dey Saathi Apni" sung by Mahendra Kapoor from the film Doli (1969).He also mouthed dialogues in the song "Lo Mera Pyar Lelo" from Nafrat in 1973 with Asha Bhosle and "Kab Se Ye Dil Hai Pyaasa" from Mera Muqaddar in 1988.
Unlike other villains, Chopra's on-screen evil didn't rely on gizmos, his characters didn't rely on henchmen to do the dirty work and he never needed wicked names. Some of his famous dialogues from the 1990s include - "Sharafat aur imaandaari ka certificate ye duniya sirf unhe deti hai jinke paas daulat hoti hai" from Aag Ka Gola (1990), "Bhains poonch uthayegi to gaana to nahi gayegi, gobar hi degi" from Aaj Ka Arjun (1990), "Tu Madhuri se thodi kum aur Mandakini se thodi zyada hai" from Aaj Ka Goonda Raj (1992), "Rajneeti ki bhains ke liye daulat ki lathi ki zaroorat hoti hai" from Khiladi (1992), "Kar bhala to ho bhala" from Raja Babu (1994) and "Nanga nahayega kya aur nichodega kya" from Dulhe Raja (1998).
1995–present
After 1995, he appeared as a villain in very few films. He took up positive character roles from 1996 and started getting more positive roles from 2005. His screen space got reduced in the films after 2005.
He had a good career spanning 50 years and was popular for villain roles in Bollywood. Prem Chopra considers that his best roles were in Shaheed (1965), Upkaar (1967), Purab Aur Pashchim, Do Raaste (1969), Kati Patang (1970), Do Anjaane (1976), Jaadu Tona (1977), Kala Sona, Dostana (1980), Kranti (1981), Oonche Log (1985), Indira (1989), Phool Bane Angaarey (1991), Bewaffa Se Waffa and the 19 films with Rajesh Khanna. He considers that his best performances in positive roles came in Sikander-e-Azam, Kunwari, Shaheed, Jaadu Tona and Chori Chori Chupke Chupke.He disclosed in an interview that "My films with Rajesh Khanna are very special to me. Right from Doli then Do Raaste, Kati Patang, Daag, Ajnabee, Prem Nagar, Maha Chor, Mehbooba, Tyaag, Bebus, Aanchal, Jaanwar, Souten, Maqsad, Awaaz, Shatru, Oonche Log, Waapsi and Ghar Parivaar. 15 of 17 released were hits. Each of those films showed different shades of my personality in villainous role." When asked how he could continue so long in a cinematic career, he quoted "Although I came to be a hero, my films as a leading man flopped. Which was good in a way because a whole new world opened in front of me. There were so many more roles I could do. When I established myself as a villain it could continue for years."
Awards
1976 - Filmfare Best Supporting Actor Award for his role in Do Anjaane
2004 - Legend of Indian Cinema Award at Atlantic City
Amongst other awards won, the Giants honoured him with the "Lifetime Achievement Award". His talent won him the Indira Gandhi Priyadarshini Award in 1998, and he has also been a recipient of the "Lions Club Award", "Ashoka Award", "Ashirwad Award" and the "Punjabi Kala Sangam Award."
Filmography
Actor
-
Andaz (TV Series)
- Episode #1.1
2021
Bunty Aur Babli 2
as
Papaji
2020
Social Distancing (Short)
as
Dadaji Prem
2019
Line of Descent
as
Bharat Sinha
2019
Saahil - Zindagi Ni Shodhma
as
Prem Chopra
2017
Shaadi Abhi Baaki Hai
2017
Patel Ki Punjabi Shaadi
as
Premlal Tandon
2017
Masti Nahi Sasti
as
Nandlal Choudhary
2017
Jeena Isi Ka Naam Hai
as
Shaukat Ali Mirza 'KarachiWale'
2015
I Love NY
as
Randhir's Father
2015
Hey Bro
as
Gopi's grandfather
2015
Honour Killing
as
Gurmail Singh
2015
Jai Jawaan Jai Kisaan
as
Pt. Govind Vallabh Pant
2014
Disco Singh
as
Papaji (Pammi's father)
2013
A Moment of Pause (Short)
2013
Deewana Main Deewana
as
Ajit Singh
2012
Qayamat Hi Qayamat
as
Father
2012
Heart Land
as
Ranbir Singh
2012
Delhi Safari
as
Kaalia (voice)
2012
Agent Vinod
as
David Kazaan
2011
Love U... Mr. Kalakaar!
as
Ritu's Nanaji
2011
Stars Ka Tadka (TV Mini Series)
as
Guest
- Prem Chopra & Ranjit (2011) - Guest
2011
Patiala House
as
Veerendra Singh Saini
2010
Mirch
as
Raja Nirgun Singh
2009
World Cupp 2011
as
BICI Chairman
2009
Rocket Singh: Salesman of the Year
as
P.S. Bedi
2009
Daddy Cool: Join the Fun
as
Uncle Murphy
2008
Money Hai Toh Honey Hai
as
Krishnakumar Jaiswal
2008
Khushboo: The Fragraance of Love
as
Retd. Subedar Harmeet Singh
2007
Broken Thread
as
Vashishta
2007
Jaane Bhi Do Yaaro
as
Prem Chopra
2007
Buddha Mar Gaya
as
Prem Chopra
2007
Undertrial
as
Advocate P.P. Verma
2007
Salaam-E-Ishq
as
Colonel Bakshi
2006
Saawan... The Love Season
as
Faikirchand 'Fakki Cappar' Kapoor
2006
Umar
as
Chandrakant 'Chander' Mehta
2005
Vaah! Life Ho Toh Aisi!
as
Uncle
2005
I Did Not Kill Gandhi
2005
Viruddh... Family Comes First
as
Arora
2005
Bunty Aur Babli
as
Sikh Truck Driver
2005
Khullam Khulla Pyaar Karen
as
Damani
2004
Woh Tera Naam Tha
as
Kishanlal
2004
Hum Kaun Hai?
as
Anita's husband
2004
Shikaar
as
Nikhil Prem Chopra
2003
Dil Pardesi Ho Gayaa
as
Muslim Priest
2003
Koi... Mil Gaya
as
Harbans Saxena
2003
Dhund: The Fog
as
Rajendra Malhotra
2002
Pyar Ki Dhun
as
Mr. Mulkraj
2001
Tera Mera Saath Rahen
as
Mr. Khanna
2001
C.I.D. (TV Series)
as
Rohit
- The Case Of The Counterfeit Murderer: Part 2 (2001) - Rohit
- The Case Of The Counterfeit Murderer: Part 1 (2001) - Rohit
2001
Chori Chori Chupke Chupke
as
Dr. Balraj Chopra
2000
Beti No. 1
as
Dashrath Bhatnagar
2000
Mamla Gadbad Hai (TV Series)
1999
Jai Hind
as
Pandit Roshanlal
1999
Hindustan Ki Kasam
as
Brigadier B. S. Brar
1999
Hote Hote Pyar Hogaya
as
Jagawar
1999
Anari No. 1
as
Rahul's Uncle (Chacha)
1999
Lal Baadshah
as
Sultan Singh (Guest Appearance)
1998
Dhoondte Reh Jaaoge!
as
Hotel Manager
1998
Zulm-O-Sitam
as
Dharamdas
1998
Yamraaj
as
Inspector Dharamveer
1998
Iski Topi Uske Sarr
as
Udham Singh
1998
Dulhe Raja
as
Bishambar Nath
1997
Bhai Bhai
as
Senior Police Officer
1997
Gupt: The Hidden Truth
as
Mantri
1996
Namak
as
Rajinder 'Jinder'
1996
Return of Jewel Thief
as
Chief Minister Neelkanth
1996
Daanveer
as
Karnal Singh / Kalyan K. Singh
1995
Aashique Mastane
as
Retd. Major Prem Singh Ahluwalia / Police Commissioner Jodha Singh
1995
Ab Insaf Hoga
as
Girdharilal
1995
Raghuveer
as
Minister Sevak Ram
1995
Saajan Ki Baahon Mein
as
Pyarelal
1995
Diya Aur Toofan
as
Gajendra Singh
1995
Zamaana Deewana
as
Asst. Commissioner of Police
1995
The Don
as
Commissioner Malik
1995
God and Gun
as
Balraj Sahoo
1995
Mahashakti (TV Mini Series)
1994
Gopalaa
as
Rudra Pratap Singh
1994
Aao Pyaar Karen
as
Sampat Rai
1994
Yaar Gaddar
as
Raghunath Singh
1994
Kanoon
as
Adavocate Dhananjay
1994
Insaniyat
as
Police Inspector Lotaram
1994
Karan
as
Chaudhary Ramprasad Jwala
1993
Aasoo Bane Angaarey
as
Sewakram'SK'
1993
Santaan
as
Sethji (Asha's father)
1993
15th August
as
Home Minister Bhurelal Nagpal
1993
Aaja Meri Jaan
as
Kedar Nath Khanna
1993
Izzat Ki Roti
as
Veerendra Pratap 'Veeru'
1993
Phool Aur Angaar
as
Natwarlal
1993
Kshatriya
as
Ajay Singh (Mirtagarh's diwan)
1992
Prem Deewane
as
Natwarlal
1992
Virodhi
as
Bhagwat Pandey
1992
Bewaffa Se Waffa
as
Ajghar Khan - Nagma's uncle
1992
Aaj Ka Goonda Raaj
as
Tejpal
1992
Mere Sajana Saath Nibhana
as
Thakur Pratap Singh
1991
Insaaf Ka Khoon
as
Gopi Dada
1991
Phool Bane Angaray
as
Bishamber Prasad
1991
Princess from Kathmandu
1991
UPKAR DUDHACHE
as
Sampath
1990
Kali Ganga
as
Thakur Hukumchand
1990
Police Public
as
Kishan Sharma
1990
Azaad Desh Ke Gulam
as
Minister Narayan Das
1989
Paanch Papi
as
Chaudhari Raghuveer Singh
1989
Jung Baaz
as
Bahadur Singh
1989
Kaanoon Ki Awaaz
as
Darshan Lall
1989
Sachche Ka Bol-Bala
as
Nandkishore Bata
1988
Gunahon Ka Faisla
as
Choudhary
1988
Mahaveera
as
Thakur Sher Singh
1988
Mera Muqaddar
as
Rukka Pahadia
1988
Charanon Ki Saugandh
as
Thakur Singh
1988
Shahenshah
as
Mathur (uncredited)
1988
Sagar Sangam
as
Chaghan Lal 'Dhayal Das'
1987
Kalyug Aur Ramayan
as
Bhairon Singh
1987
Mard Ki Zabaan
as
Shrinath
1987
Watan Ke Rakhwale
as
Dr. Narendra Pratap
1987
Insaf Ki Pukar
as
Dhani Lal
1987
Sindoor
as
Heeralal / Pannalal (uncredited)
1987
Hiraasat
as
Dhanraj 'Pat' Patwardhan
1987
Hukumat
as
Nanumal Thekedar
1986
Kismetwala
as
Thakur Baldev Singh
1986
Nagina
as
Thakur Ajay Singh
1986
Saveray Wali Gaadi
as
Kishan Lal
1986
Swarag Se Sunder
as
Pannalal
1985
3D Saamri
as
Mama Taklifchand
1985
Haqeeqat
as
Azghar Pandey
1985
Bhavani Junction
as
Diwanchand
1985
Mard
as
Dr. Harry / Mayor Harry
1985
Oonche Log
as
Thakur Pratap Singh
1985
Arjun
as
Din Dayal Trivedi
1985
Sarfarosh
as
Nyaya Sharma
1985
Ram Tere Kitne Nam
as
Thakur Tej Singh
1985
Aaj Ka Daur
as
Fakirchand
1984
Manzil Manzil
as
Niranjan Das
1984
Duniya
as
Prakash Chandra Bhandari
1984
Ram Tera Desh
as
Surendra Saxena
1983
Mawaali
as
Julie's Father
1983
Bandhan Kuchchey Dhaagon Ka
as
Prakash Dutt
1983
Prem Tapasya
as
Dr. Nandlal Kumar Singh
1983
Andhaa Kaanoon
as
Amar Nath
1982
Gopichand Jasoos
as
Prem Chopra / Mr. Munshiram / No. 252 / ...
1981
Sansani: The Sensation
as
Prem Kumar Chopra
1981
Ek Aur Ek Gyarah
as
Vijay Sing
1981
Naseeb
as
Raghu's eldest son
1980
Ram Balram
as
Chandan Singh
1980
Adventures of Ali-Baba and the Forty Thieves
as
Shamsher
1980
Dhan Daulat
as
Sujit Chopra
1979
Kaala Patthar
as
Dhanraj Puri, Owner of the Coal Mine
1979
The Great Gambler
as
Ramesh / Abbasi
1978
Phandebaaz
as
Diwan Bunny
1978
Do Musafir
as
Avinash Kumar
1977
Aadha Din Aadhee Raat
as
Gulshan
1977
Dildaar
as
Advocate Shamsher Singh
1977
Thief of Baghdad
as
Jabir
1976
Barood
as
Prem - Bakshi's Madrid Associate
1976
Maha Chor
as
Prem D. Singh
1976
Do Anjaane
as
Ronjit Malik (Ronjho)
1976
Bairaag
as
Kunwal Pratap Singh
1975
Sanyasi
as
Banwari 'Rakesh'
1975
Kaala Sona
as
Poppy Singh
1974
Pocket Maar
as
Madan Malhotra 'Mohanlal'
1974
Jab Andheraa Hota Hai
as
Pratap Saxena
1974
Prem Nagar
as
Badey Kunver Shamsher U. Singh
1973
Jheel Ke Us Paar
as
Pratap
1973
Chhupa Rustam
as
Bahadur Singh
1973
Daag: A Poem of Love
as
Dheeraj Kapoor
1972
Gora Aur Kala
as
Shamsher Singh
1972
Raja Jani
as
Pratap Bahadur
1972
Raaste Kaa Patthar
as
Ranjeet Choudhary
1971
Haré Rama Haré Krishna
as
Dronacharya
1971
Aap Aye Bahaar Ayee
as
Kumar
1970
Purab Aur Pachhim
as
Omkar / OP
1970
Samaj Ko Badal Dalo
as
Shyam
1970
Yaadgaar
as
Prince Prem Singh
1970
Prem Pujari
as
Bilkis Mohammed (Billy)
1969
Ek Shriman Ek Shrimati
as
Ajit Choudhary
1968
The Skies Have Bowed
as
Prem Kumar Saxena
1968
Duniya
as
Mohanchand 'Mohan'
1967
Aamne - Saamne
as
Prem Malhotra
1967
Around the World
as
N / A
1966
Mera Saaya
as
Daku Suryavar Singh / Ranjit Singh
1965
Poonam Ki Raat
as
Peter (Thelma's Boyfriend)
1962
Main Shadi Karne Chala
as
Prakash
1960
Chaudhary Karnail Singh
as
Shera
1960
Mud Mud Ke Na Dekh
as
Pritam, M.A.
1955
Tonga-Wali
as
Actor (uncredited)
Music Department
1988
Mera Muqaddar (playback singer)
Self
2018
No. 1 Dramebaaz (TV Series)
as
Judge
2017
The Kapil Sharma Show (TV Series)
as
Self
- Villains' Special (2017) - Self
2014
Let's Change (Documentary)
as
Prem Chopra
2013
Comedy Nights with Kapil (TV Series)
as
Self
- Ranjeet, Nikitin Dheer & Prem Chopra (2013) - Self
1991
Dastak (TV Special)
as
Self
1987
Raj Kapoor
as
Self (during funeral)
1977
Chala Murari Hero Banne
as
Self
Archive Footage
2004
Bride & Prejudice
as
Self (uncredited)
References
Prem Chopra Wikipedia
(Text) CC BY-SA