Native name

ಡಾ.ಹಂಸಲೇಖ




Origin

Mysore, Karnataka


Birth name

Govindaraju Gangaraju




Siblings

Balakrishna




Name

Govindaraju Gangaraju




Spouse

Latha Gangaraju




Role

Film composer










Born

23 June 1951 (age 72) (

1951-06-23

)


Genres

Film scoreSoundtrackTheatreWorld music




Occupation(s)

Film composer, instrumentalist, Lyricist, Writer




Instruments

Keyboards, vocals, guitar, piano, harmonium, percussion, other




Movies

Ranadheera, Avane Nanna G, Mukhaputa, Shaapa




Similar

V Ravichandran, Manjula Gururaj, Rajesh Krishnan
RaviHamsa Rewind | VOL 1 | Kannada Super Hit songs | Ravichandran Hamsalekha Hits
Hamsalekha (born Govindaraju Gangaraju on 23 June 1951) is an Indian film composer and a songwriter who works in South Indian cinema, predominantly in the Kannada film industry since the late 1980s. He is also a screenplay writer, dialogue writer, instrumentalist and a conductor. Composed and written for over 300 feature films.
Contents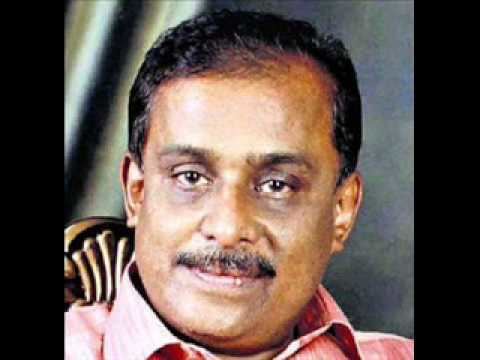 Hamsalekha is usually referred to by the title Naadha Brahma (English: The Brahma of Music) who is considered to be the major cause for the change in the music composing and lyric writing style which would appeal much to the younger generation. He integrated folk and introduced western musical sensibilities into the mainstream cinema. He is also accredited for introducing many musical talents (singers, composers and lyricists) to the industry.
Hamsalekha has won one National Film Awards and six Filmfare Awards in the Best Music Director Category; seven Karnataka State Film Awards - four for music direction and three for lyrics - and is a recipient of honorary doctorate, conferred by the Bangalore University.
Hamsalekha ravichandran kannada hits keli premigale obbalu sundari kannada song yugapurusha
Early career
Hamsalekha was born Govindaraju Gangaraju in Mysore, India. After his studies, he was employed in his father's printing press and subsequently joined his brother Balakrishna's orchestra group. He had a huge flair for writing poetry and forming a tune for his works. He renamed himself as "Hamsalekhani" since he always used to write with a "Swan"(Kannada : Hamsa) brand pen. Later, his teacher modified his name as "Hamsalekha". He was introduced into feature films by director M. N. Prasad, who provided an opportunity to write a song for the film Triveni (1973). The song "Neena Bhagavantha" was his first release picturised on actor Uday Kumar. His debut film as a musician was the 1981 unreleased film Rahuchandra. Officially, his cinema career started as a dialogue and lyric writer for the film Naanu Nanna Hendthi (1985). Later his popularity soared only after his association with actor-director Ravichandran. Premaloka, released in 1987, brought them together for a collaboration that would endure for over 12 years.
Family life
Hamsalekha is married to Latha who was a playback singer in the 1990s. The couple have a son named Alankar and a daughter named Nandini. Alankar is associated with films as an actor and musician. Few of his released and unreleased movies are Sugghi, Tapori and Roja. Nandini began her playback singing career with the film Sixer (2006).
Notable works
After working on Premaloka, Hamsalekha became one of the most prolific music directors in Kannada film, with many hits. He made occasional use of many genres of music, including Western, pop, rock, hip hop, Indian classical, folk, ghazals, Sufi, and item songs. "Chandakinta Chanda", a ghazal he composed for the film Sparsha, was a major hit. He has created songs ranging from the philosophical ("Le Le Marula" in Shaapa, a film whose story he wrote himself) to the naughty ("Kaayi Kaayi Nuggekaayi Mahimege" in Halli Maestru), the patriotic ("Huttidhare Kannada Nadalli Hutta Bekku" in Rajkumar's Aakasmika, a song which has become an unofficial anthem of Karnataka) and love songs ("Ele Hombisile..." in Halunda Tavaru). He composed the background score for one movie using a single instrument and made the music for Kona Eedaite with no instruments at all. His music in the film Hagalu Vesha had a rustic and folk feel without the use of synthetic sounds. His music in the 2010 movie Naanu Nanna Kanasu was appreciated by critics as well as audiences. He also composed for the National Award-winning movie Puttakkana Highway in 2011.
The melodic structure of his songs demand considerable vocal virtuosity, and have found expressive platform amongst some of India's respected vocalists and playback singers, such as Dr. Rajkumar, P. B. Sreenivas, P. Susheela, K. J. Yesudas, S. P. Balasubrahmanyam, Vani Jairam, S. Janaki, K. S. Chithra, Kavita Krishnamurthy, Manjula Gururaj, Rajesh Krishnan,Sonu Nigam, Hariharan and Shreya Ghoshal with majority of the songs recorded by S. P. Balasubrahmanyam, S. Janaki and K. S. Chithra. He recorded some of the rare and distinct voices like M. Balamuralikrishna for a song in Muthina Haara (1990), C. Ashwath for Hoovu Hannu (1993) and Pankaj Udhas for Sparsha (2001).
Non-film music
Hamsalekha has written music for stage plays and private albums.
As a writer
Hamsalekha has written stories, screenplays and dialogues for several movies.
Story
Avane Nanna Ganda (1989)
Gandharva (1993)
Nanna Thangi (1994)
Shaapa (2001)
Screenplay
Nimmajji (1989)
Gandharva (1993)
Dialogues
Premaloka (1987)
Ranadheera (1988)
Avane Nanna Ganda (1989)
Yuga Purusha (1989)
Halli Meshtru (1992)
Gandharva (1993)
Mentoring
Hamsalekha has mentored several notable singers, music directors, lyricist, directors in Kannada movie industry
Anoop Seelin, Music composer
Chetan Sosca, Playback Singer
Hemanth Kumar, Playback Singer
K. Kalyan, Music composer and lyricist
Nanditha, Playback Singer
Rajesh Krishnan, Playback Singer
V. Harikrishna, Music composer
V. Nagendra Prasad, Music composer, lyricist and director
V. Manohar, Music composer, lyricist and director
V. Sridhar, Music composer
Establishment of Musical university
Established in 2001.
Interaction with folklore experts of state.
Seminars on music and Literature.
Educative camps of folklore culture.
Fine tuning of folklore music collection.
Presentation of "LAHIRI", a Desi Sing-n-Dance
Format of original Folk tripadi.
Celebrating "Ruthugala Habba", every month with innovative folk formats.
Invention of "DESI NOTATION", a unique music script for folk music.
Establishment of Desi Music School.
Establishment of Desi High School and College.
Desi Vidhya Samsthe
Hamsalekha Desi Vidya Samsthe was established in 2004–2005 as a free educational institution for SC/ST and underprivileged children for 8th, 9th and 10th standard in English medium. Teaching was given using Dance, Drama and Singing. Started an Arts College in 2007–2008 to provide Desi degree courses. Land has been allocated near Channapatna for a Desi Degree Residential College. Hamsalekha also runs a music class, where he encourages and mentors talented young singers.
Desi Music Trust
Hamsalekha laid the foundation stone for Desi Music University on the day of Kannada Rajyotsava on 1 November 2010. The university will be built with ₹ 1.20 billion on 50 acres (200,000 m2) of land in Mudhigere village near Channapatna in Karnataka. The Dravidian University of Andhra Pradesh has given recognition to this Hamsalekha College of Performing Arts.
Awards
Hamsalekha has received many awards over the past three decades.
National Film Awards:
1995 - National Film Award for Best Music Direction - Film: Ganayogi Panchakshari Gavayi
Honorary doctorate: He has been conferred the honorary doctorate award by the Bengaluru University in the year 2014 for his meritorious service to the Indian Music Industry.
Filmfare Awards South:
2005 - Filmfare Award for Best Music Director (Kannada) - Film: Nenapirali
2000 - Filmfare Award for Best Music Director (Kannada) - Film: Preethse
1998 - Filmfare Award for Best Music Director (Kannada) - Film: Yaare Neenu Cheluve
1994 - Filmfare Award for Best Music Director (Kannada) - Film: Halunda Tavaru
1993 - Filmfare Award for Best Music Director (Kannada) - film: Aakasmika
1991 - Filmfare Award for Best Music Director (Kannada) - Film: Ramachaari
Karnataka State Film Awards:
For music direction
2005 - Best Music Director - Nenapirali
1999 - Best Music Director - Hrudaya Hrudaya
1996 - Best Music Director - Taayi Illada Tavaru
1994 - Best Music Director - Halunda Tavaru
For lyrics
2001 - Best Lyricist - Sri Manjunatha
2000 - Best Lyricist - Tutta Mutta?
1996 - Best Lyricist - Thayi Illada Tavaru
Other awards:
2012 - Dr. Rajkumar Award from Karnataka State Government
2005 - Rajyostava Award (Suvarna Rajyostava)
2001 - Nandi Award - Sri Manjunatha
2004 - Hello Gandhinagara Award Best Music Director
2005 - Kempegowda Prashasti
2005 - Sunfeast Udaya film award for the best lyrics - Nenapirali
Telugu films
2001: Sri Manjunatha
2000: Nannu Preminchave
1997: Omkaram
1993: Ankuram
1991: Shanti Kranti
1990: Prema Yuddham
1989: Muthyamantha Muddu
1988: Avalu
Tamil films
1991: Captain Magal
1991: Nattukku Oru Nallavan
1990: Velai Kidaichuduchu
1989: Idhu Unga Kudumbam
1989: Jaadiketta Moodi
1988: Kodi Parakuthu
1987: Paruva Ragam
1988: Puthiya Vaanam
Trivia
Shanthi, a film by Baraguru Ramachandrappa with music by Hamsalekha, was mentioned in the Guinness Book of Records as the film with only one character.
Mukhaputa, a movie directed by Roopa Iyer, featured music and an onscreen appearance by Hamsalekha.
References
Hamsalekha Wikipedia
(Text) CC BY-SA