Covid-19
Half ticket, directed by Kalidas, is a 1962 classic Hindi film starring Kishore Kumar, Madhubala, Helen and Pran. The film is based on the Hollywood movie You're Never Too Young.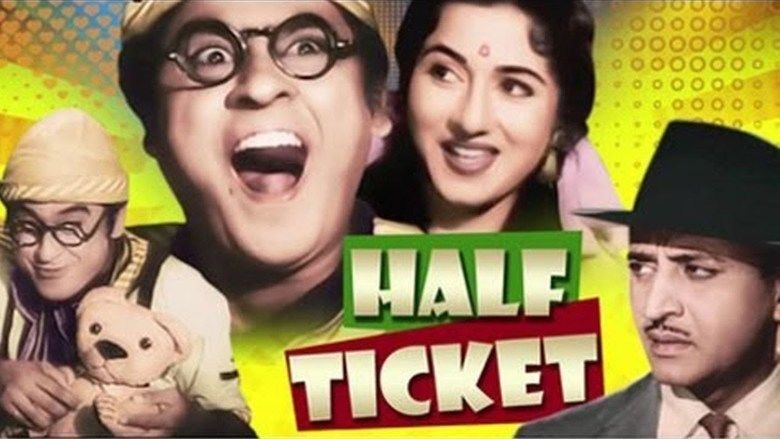 Vijay (Kishore Kumar) is the good-for-nothing son of a rich industrialist, who becomes bored of his father's constant railing and the efforts to marry him off, with the intention of getting him "settled" in life. So Vijay walks out of his home and decides to leave for Bombay and start life afresh in the big city, but he doesn't have enough money to get himself a ticket!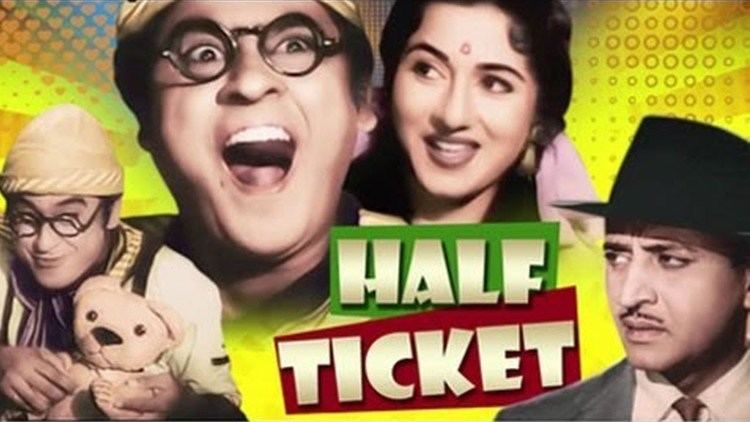 Vijay gets a burst of inspiration from a plump child called Munnah, who is waiting in line with his mother (Tun Tun), and decides to pass himself off a child in order to get the eponymous half-ticket.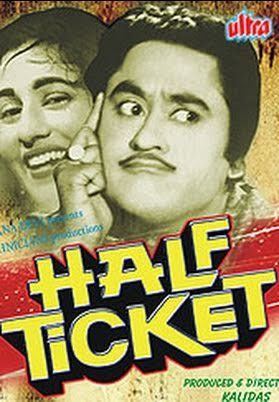 Now disguised as Munnah, Vijay is used as a mule for a diamond smuggler (Pran) without his knowledge. On the train, Vijay also meets Rajnidevi (Madhubala) and falls in love with her.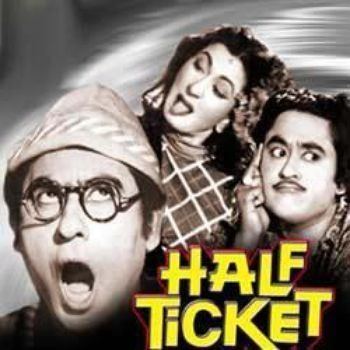 The rest of the film follows Vijay's exploits as he avoids capture by the diamond smuggler and his girlfriend (Shammi), romances Rajnidevi while avoiding her auntie-ji (Manorama), and reunites with his father.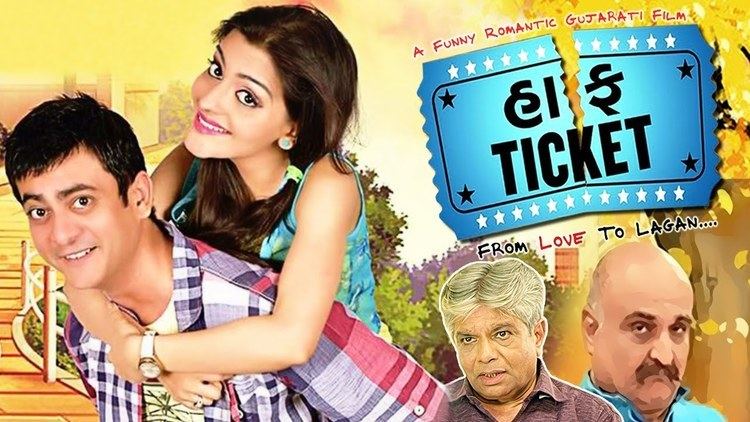 Kishore Kumar as Vijaychand vald Lalchand vald Dhyanchand vald Hukumchand alias Munna / Vijay's Mother
Madhubala as Rajnidevi / Asha
Pran as Notorious Thief Raja Babu aka Chacha
Shammi as Lily Raja Babu's Mistress
Manorama as Asha's Aunty
Helen as Stage Dancer in the song Woh ek Nigah (Special Appearance)
Pradeep Kumar as Special Appearance
Moni Chaterjee as Seth Lalchand Vijay's Father
Tun Tun as Real Munna's Mother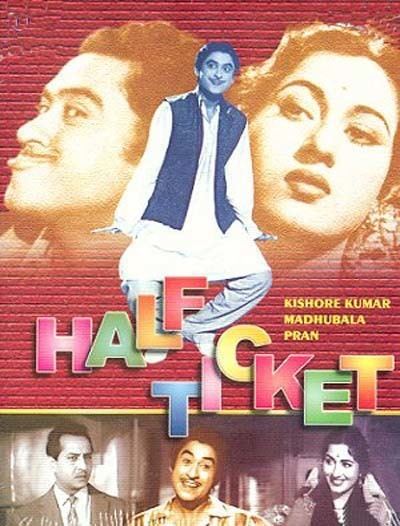 Half Ticket Wikipedia
Half Ticket IMDb
Half Ticket themoviedb.org