Years active

1968–present







Full Name

Frederick Robert Williamson

Born

March 5, 1938 (age 77) (

1938-03-05

)

Other names

The Hammer, Black Caesar

Occupation

Actor, director, producer

Movies

Black Caesar, From Dusk till Dawn, Original Gangstas, The Inglorious Bastards, Boss Nigger




Similar People

Jim Brown

, Jim Kelly, Enzo G Castellari, Richard Roundtree, Bo Svenson
Fred williamson actor film producer
Frederick Robert Williamson Sr., nicknamed "The Hammer" (born March 5, 1938), is an American actor and former professional American football defensive back who played mainly in the American Football League during the 1960s. He has black belts in Kenpō, Shotokan karate and taekwondo. Since 1997, Williamson has had a home in Palm Springs, California.
Contents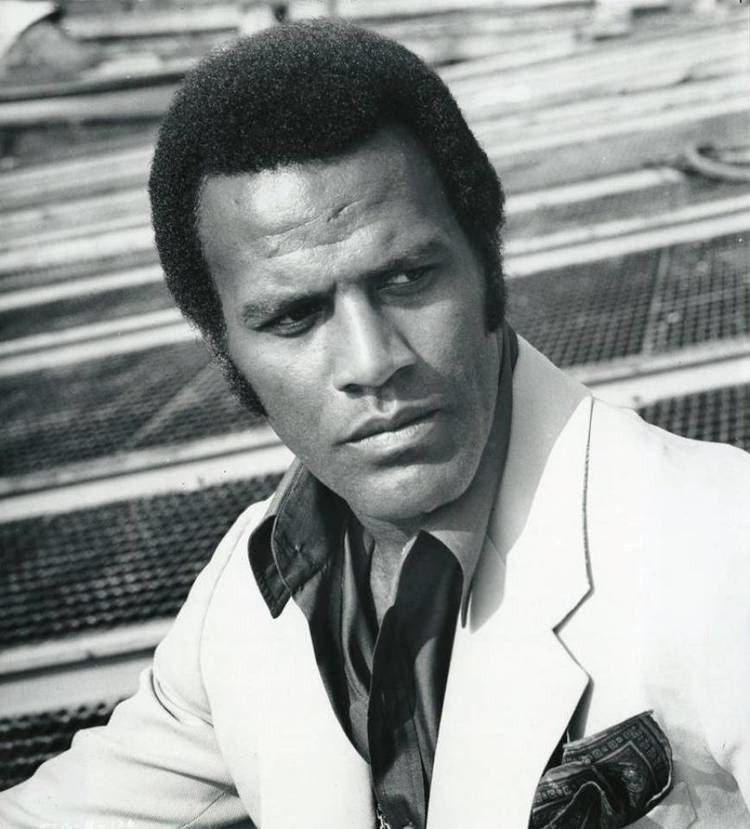 Interview with fred williamson at the jim kelly tribute
Football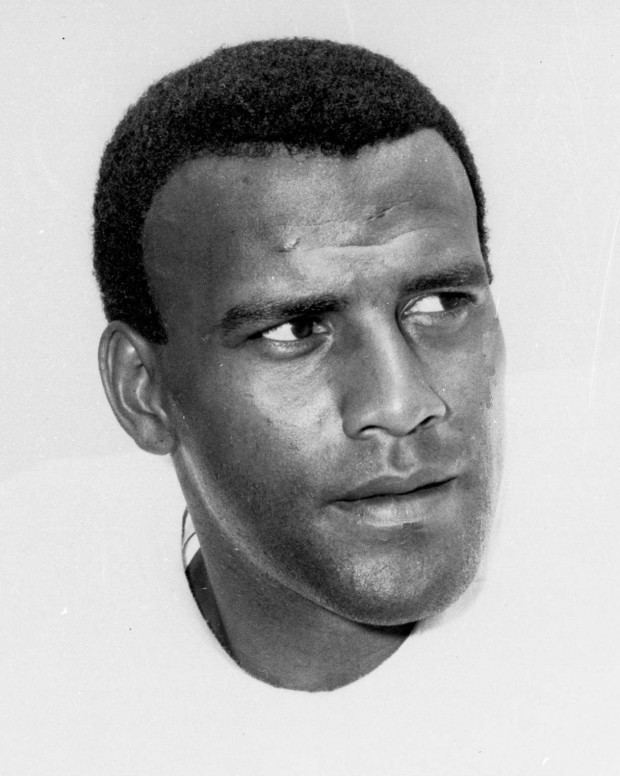 After playing college football for Northwestern in the late 1950s, he was signed as an undrafted free agent by the Pittsburgh Steelers. When during training camp he was switched to their defense, his attitude over the switch prompted him to play his position with too much aggression, and the coach of the 49ers asked him to quit "hammering" his players. Thus, "The Hammer" quickly stuck and became his nickname.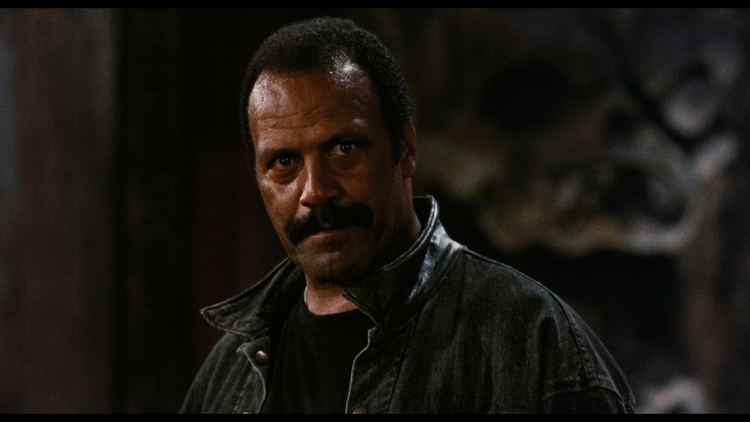 Williamson played one year for the Steelers in the National Football League in 1960. Next, he moved to the new American Football League. Williamson played four seasons for the AFL's Oakland Raiders, making the AFL All-Star team in 1961, 1962, and 1963. He also played three seasons for the AFL's Kansas City Chiefs.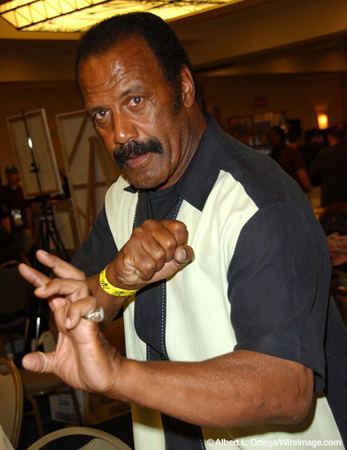 During his period of playing for the Chiefs, Williamson became one of football's first self-promoters, nurturing the nickname "The Hammer" because he used his forearm to deliver karate-style blows to the heads of opposing players, especially wide receivers. Before Super Bowl I, Williamson gathered national headlines by boasting that he would knock the Green Bay Packers starting receivers, Carroll Dale and Boyd Dowler, out of the game. He stated "Two hammers to (Boyd) Dowler, one to (Carroll) Dale should be enough".
His prediction turned out to be an ironic one because "they (Green Bay) broke the hammer" as Williamson himself was knocked out of the game in the fourth quarter on the way to a 35–10 defeat. Williamson's head met the knee of the Packers' running back Donny Anderson. Williamson later suffered a broken arm from his own teammate when Chiefs linebacker Sherrill Headrick fell on him.
Williamson finished his eight-season pro football career in 1967 with a history of many hard tackles, passes knocked away, and 36 pass interceptions in 104 games. Williamson returned his interceptions for 479 yards and two touchdowns. After signing with the Montreal Alouettes of the Canadian Football League during the 1968 season, but not having played in a league game, Williamson retired.
Acting
Williamson became an actor much in the mold of star running back Jim Brown. He acted alongside Brown in films such as 1974's Three the Hard Way, 1975's Take a Hard Ride, 1982's One Down, Two to Go, 1996's Original Gangstas and 2002's On the Edge. He also guest starred with Brown in various television roles. In October 1973, Williamson posed nude for Playgirl magazine, preempting Brown's appearance in 1974. Williamson's early television roles included a role in the 1969 Star Trek episode "The Cloud Minders", in which he played "Anka". He also played Diahann Carroll's love interest in the sitcom Julia. In an interview for the DVD of Bronx Warriors, Williamson stated that his role in Julia was created for him when he convinced the producers that the Black community was upset that Julia had a different boyfriend every week.
Williamson's early film work included roles in M*A*S*H and Tell Me That You Love Me, Junie Moon. In 1973 he played the role of an African-American mafioso in the film Black Caesar and its subsequent sequel, Hell Up in Harlem. He also starred in the 1975 western film Boss Nigger, in which he played the title role. After this he appeared as an actor in several films, most of which are considered to be of the "blaxploitation" genre. In 1974, he starred alongside Peter Boyle and Eli Wallach in the movie Crazy Joe.
In 1974, he was selected by the ABC television network as a commentator on Monday Night Football to replace Don Meredith, who had left to pursue an acting and broadcasting career at rival network NBC. Williamson was used on a few pre-season broadcasts, but was quickly declared unsuitable by ABC. He was relieved of his duties at the beginning of the regular season, becoming the first MNF personality not to endure for an entire season. He was replaced by the fellow former player (and fellow Gary, Indiana, native) Alex Karras.
Since that time, Williamson has continued his career as an actor and director, recently appearing in the 2004 feature film version of the 1970s television series Starsky and Hutch.
In 1985, he co-starred in the short-lived series Half Nelson.
During the mid-to-late 1980s and early 1990s, Williamson frequently appeared on television as a spokesman for King Cobra ("Don't let the smooth taste fool you."), as did fellow actor/martial artist Martin Kove. In 1994, Williamson, along with many other black actors from the 'Blaxploitation' movie era (namely Antonio Fargas, Pam Grier, Rudy Ray Moore, and Ron O'Neal) made a cameo appearance on Snoop Doggy Dogg's music video "Doggy Dogg World", where he appears as himself using his pro-football nickname "The Hammer".
Williamson co-starred with George Clooney and Quentin Tarantino in 1996's From Dusk till Dawn, directed by Robert Rodriguez. He was in the cast of 1978's original The Inglorious Bastards, which would later inspire Tarantino's 2009 film of similar name.
Directing and producing
Since the 1970s, Williamson has also been an active director and producer. His first film as producer was Boss Nigger (1975), in which he also starred. His second film as producer was in 1976 with Mean Johnny Barrows, a significant predecessor of the Rambo films which similarly featured a violent Vietnam Vet plot (though the novel First Blood on which the film First Blood was based was written in 1972). He has since directed over 20 features.
In the middle of the 1970s, Williamson relocated to Rome, Italy and formed his own company Po' Boy Productions, which started to produce actioners including Adios Amigo (1976) and Death Journey (1976), both of which starred and were directed by Williamson. Although his most recent efforts as director and producer have mainly been direct-to-video, Williamson has continued to remain active with films.
Fred Williamson has lately (from 2014–present) been prominent as a spokesman for the Wounded Warrior Project.
Fred Williamson in African American.
Filmography
Actor
-
A Christmas Cop (announced)
as
The Ghost of Cop Present
-
The Last Hit Man (announced)
as
Dakota Smith
-
Anna Lucasta (pre-production)
as
Eddie
-
On the River (pre-production)
as
Poker Dealer
-
The Avenging Angel (pre-production)
-
The Voices from Beyond 2 (pre-production)
as
Agent Farley
-
The Gold Rush Boogie (filming)
as
Bubba
2021
Devil's Triangle
as
Pluto
2018
A Stone Cold Christmas
as
Mark Kurt
2018
B-Team (Video Game)
as
General Williamson
2017
A Chance in the World
as
Charlie
2017
Being Mary Jane (TV Series)
as
Frank Pearl
- Feeling Destined (2017) - Frank Pearl
- Feeling Ambushed (2017) - Frank Pearl
- Feeling Hashtagged (2017) - Frank Pearl
2017
Victory by Submission
as
Pokey Lewis
2014
Real Husbands of Hollywood (TV Series)
as
Jet Black
- Trina's Sister (2016) - Jet Black
- Rolling with My Roomie (2014) - Jet Black
2015
Atomic Eden
as
Stoker - The Leader
2012
Comedy Bang! Bang! (TV Series)
as
Chief / Dale's Boss
- Ty Burrell Wears a Chambray Shirt & Clear Frame Glasses (2015) - Chief
- Seth Rogen Wears a Plaid Shirt & Brown Pants (2012) - Dale's Boss
2012
Dark Stories (Short)
as
Dr. Hammer
2012
Dropping Evil
as
Commander Death Blood
2012
Daddy-O Died So That Love Could Live (Short)
as
Commander Death Blood
2012
Last Ounce of Courage
as
Warren Hammerschmidt
2012
Beyond Control
as
Chief Private Investigator
2012
The Voices from Beyond
as
Agent Farley
2011
Zombie Apocalypse: Redemption
as
Moses
2010
Shoot the Hero
as
The General
2009
Pushing Daisies (TV Series)
as
Roland 'Rollie' Stingwell
- Water & Power (2009) - Roland 'Rollie' Stingwell
2009
Knight Rider (TV Series)
as
DEA Director
- Fly by Knight (2009) - DEA Director
2007
Revamped (Video)
as
Captain Michaels
2007
Fighting Words
as
Gabriel
2007
Vegas Vampires
as
Fred Pittman
2006
Spaced Out (Video)
as
Fred Williamson
2005
Transformed (Video)
as
The Hammer
2005
Ned's Declassified School Survival Guide (TV Series)
as
Coach Stax
- Daydreaming & Gym (2005) - Coach Stax
2004
If Love Hadn't Left Me Lonely (Video)
as
Willie Brownlee Davis
2004
Starsky & Hutch
as
Captain Doby
2002
Sexual Predator Alert (TV Series)
as
Host
2002
On the Edge
as
Dakota Smith
2001
The Rage Within
as
Dakota Smith
2001
Carmen: A Hip Hopera (TV Movie)
as
Lou
2000
Down 'n Dirty
as
Dakota Smith
2000
Submerged
as
Captain Masters
2000
The Jamie Foxx Show (TV Series)
as
Fred Williamson
- Super Ego (2000) - Fred Williamson
1999
Active Stealth (Video)
as
Capt. Reynolds
1998
Whatever It Takes
as
Paulie Salano
1998
PSI Factor: Chronicles of the Paranormal (TV Series)
as
Fred Milton DiGenova
- All Hallow's Eve (1998) - Fred Milton DiGenova
- The Kiss (1998) - Fred Milton DiGenova
1998
Children of the Corn V: Fields of Terror (Video)
as
Sheriff Skaggs
1998
Blackjack (TV Movie)
as
Tim Hastings
1998
Ride
as
Casper's Dream Dad
1997
Fast Track (TV Series)
as
Lowell Carter
- The Temptation of Beckett (1998) - Lowell Carter
- Change of Heart (1998) - Lowell Carter
- Deconstructing Eagle Ridge (1998) - Lowell Carter
- Guys with Guns (1998) - Lowell Carter
- Jeff's Back (1998) - Lowell Carter
- Good Old Days (1998) - Lowell Carter
- Going Japanese (1998) - Lowell Carter
- Kat's Cradle (1998) - Lowell Carter
- Real Time (1998) - Lowell Carter
- Fighting Words (1998) - Lowell Carter
- Sibling Rivalry (1997) - Lowell Carter
- Winners & Sinners (1997) - Lowell Carter
- Triangle (1997) - Lowell Carter
- Kennedy Gets a Ride (1997) - Lowell Carter
- Combustions (1997) - Lowell Carter
- The Whole Truth (1997) - Lowell Carter
- Fast Money (1997) - Lowell Carter
- Fathers & Sons (1997) - Lowell Carter
- Lap of Faith (1997) - Lowell Carter
- The Race Fan (1997) - Lowell Carter
- Sweet Thunder (1997) - Lowell Carter
- Beckett's Return (Pilot) (1997) - Lowell Carter
1997
Night Vision
as
Dakota 'Dak' Smith
1996
Arli$$ (TV Series)
as
Fred Williamson
- Colors of the Rainbow (1996) - Fred Williamson
1996
Original Gangstas
as
John Bookman
1996
From Dusk Till Dawn
as
Frost
1995
Silent Hunter
as
Sheriff Mantee
1995
Murder Was the Case: The Movie (Video short)
as
The Hammer (segment "Doggy Dogg World")
1994
Renegade (TV Series)
as
Jean Luc Leveaux
- Way Down Yonder in New Orleans (1994) - Jean Luc Leveaux
1994
Snoop Doggy Dogg: Doggy Dogg World (Music Video)
as
The Hammer
1993
South Beach
as
Mack Derringer
1992
Steele's Law
as
Lt. John Steele
1992
Three Days to a Kill (Video)
as
Cal
1991
Detective Malone
as
Det. Robert Malone
1990
Black Cobra 3: The Manila Connection
as
Lt. Robert Malone
1990
Delta Force Commando II: Priority Red One
as
Captain Sam Back
1989
The Kill Reflex
as
Soda Cracker
1989
The Black Cobra 2
as
Lt. Robert 'Bob' Malone
1988
Deadly Intent (Video)
as
Curt Slate
1988
Amen (TV Series)
as
Barnet Thompson
- Will You Still Love Me Tomorrow? (1988) - Barnet Thompson
1987
Delta Force Commando
as
Capt. Samuel Beck
1987
Cobra nero
as
Det. Robert Malone
1986
The Messenger
as
Jake Sebastian Turner
1985
The Equalizer (TV Series)
as
Lt. Mason Warren
- Back Home (1985) - Lt. Mason Warren
- Reign of Terror (1985) - Lt. Mason Warren
1985
Half Nelson (TV Series)
as
Chester Long
- Malibu Colony (1985) - Chester Long
- The Beverly Hills Princess (1985) - Chester Long
- Chariots for Hire (1985) - Chester Long
- Nose Job (1985) - Chester Long
- Diplomatic Inmunity (1985) - Chester Long
- Uppers and Downers (1985) - Chester Long
- The Deadly Vase (1985) - Chester Long
1985
Half Nelson (TV Movie)
as
Chester Long
1984
White Fire
as
Noah Barclay
1984
I guerrieri dell'anno 2072
as
Abdul
1983
The Big Score
as
Detective Frank Hooks
1983
The Last Fight
as
Jesse Crowder
1983
Warriors of the Wasteland
as
Nadir
1983
Warrior of the Lost World
as
Henchman
1982
One Down, Two to go
as
Cal
1982
1990: The Bronx Warriors
as
The Ogre
1981
Fear in the City
as
John Dikson
1981
Miller Lite: Tastes Great, Less Filling (TV Series short)
- Who's Smarter: Offense or Defense (1981)
1981
Lou Grant (TV Series)
as
Crusher Carter
- Violence (1981) - Crusher Carter
1979
Fantasy Island (TV Series)
as
Jackson Malone
- Class of '69/The Pug (1979) - Jackson Malone
1979
CHiPs (TV Series)
as
Ty
- Roller Disco: Part 2 (1979) - Ty
- Roller Disco: Part 1 (1979) - Ty
1979
Supertrain (TV Series)
as
Al Roberts
- Express to Terror (1979) - Al Roberts
1978
Wheels (TV Mini Series)
as
Leonard Wingate
- Episode #1.1 (1978) - Leonard Wingate
1978
The Inglorious Bastards
as
Pvt. Fred Canfield
1973
Police Story (TV Series)
as
Sergeant Bunny Green / Snake McKay
- Thanksgiving (1976) - Sergeant Bunny Green
- Dangerous Games (1973) - Snake McKay
1976
Blind Rage
as
Jesse Crowder
1976
Death Journey
as
Jesse Crowder
1976
No Way Back
as
Jesse Crowder
1975
The New Spartans
as
Lincoln Jefferson Washington IV
1975
Mean Johnny Barrows
as
Johnny Barrows
1975
Take a Hard Ride
as
Tyree
1974
Boss Nigger
as
Boss Nigger
1974
The Rookies (TV Series)
as
Johnny Barrows
- Johnny Lost His Gun (1974) - Johnny Barrows
1974
Three the Hard Way
as
Jagger Daniels
1973
Hell Up in Harlem
as
Tommy Gibbs
1973
That Man Bolt
as
Jefferson Bolt
1973
The Soul of Nigger Charley
as
Charley
1973
Black Caesar
as
Tommy Gibbs
1972
The Legend of Nigger Charley
as
Nigger Charley
1969
Julia (TV Series)
as
Steve Bruce / Dave Boyd
- The Gender Trap (1971) - Steve Bruce
- Anniversary Faults (1971) - Steve Bruce
- Paper Tigers (1971) - Steve Bruce
- Corey's High-Q (1971) - Steve Bruce
- Strictly for the Birds (1971) - Steve Bruce
- Courting Time (1971) - Steve Bruce
- Cool Hand Bruce (1971) - Steve Bruce
- Kids Is a Four-Letter Word (1971) - Steve Bruce
- Parents Can Be Pains (1970) - Steve Bruce
- Long Time No Ski (1970) - Steve Bruce
- Bowled Over (1970) - Steve Bruce
- Magna Cum Lover (1970) - Steve Bruce
- Kim an' Horror (1970) - Steve Bruce
- Half Past Sick (1970) - Steve Bruce
- Ready, Aim, Fired (1970) - Steve Bruce
- Absence Makes the Heart Glow (1970) - Steve Bruce
- Dancer in the Dark (1969) - Dave Boyd
1970
Tell Me That You Love Me, Junie Moon
as
Beach Boy
1970
M*A*S*H
as
Dr. Oliver 'Spearchucker' Jones
1969
The Bold Ones: The Protectors (TV Series)
as
Arnold Bartell / Officer Williams
- A Case of Good Whiskey at Christmas Time (1969) - Arnold Bartell
- Deadlock (1969) - Officer Williams
1969
Star Trek: The Original Series (TV Series)
as
Anka
- The Cloud Minders (1969) - Anka
1969
The Outsider (TV Series)
as
Randall
- The Flip Side (1969) - Randall
1968
Ironside (TV Series)
as
Det. Sgt. La Peer
- Sergeant Mike (1968) - Det. Sgt. La Peer
Producer
-
The Last Hit Man (producer) (announced)
2017
Check Point (associate producer)
2015
Atomic Eden (executive producer)
2012
Dark Stories (Short) (co-producer)
2002
On the Edge (producer)
2000
Down 'n Dirty (producer)
1997
Night Vision (producer)
1996
Original Gangstas (producer)
1993
South Beach (producer)
1992
Steele's Law (producer)
1992
Three Days to a Kill (Video) (producer)
1988
Taxi Killer (producer)
1986
The Messenger (producer)
1982
One Down, Two to go (producer)
1976
Death Journey (executive producer) / (producer)
1976
No Way Back (executive producer - as Jeff Williamson) / (producer)
1975
Adiós Amigo (producer)
1975
Mean Johnny Barrows (producer)
1974
Boss Nigger (producer)
Director
-
The Last Hit Man (announced)
2004
If Love Hadn't Left Me Lonely (Video)
1996
Original Gangstas (uncredited)
1992
Three Days to a Kill (Video)
Writer
2007
Vegas Vampires (screenplay)
1992
Three Days to a Kill (Video)
1986
The Messenger (story)
1983
The Last Fight (writer)
1982
One Down, Two to go (story - as Jeff Williamson)
1977
Mr. Mean (as Jeff Williamson)
1976
Joshua (story and screenplay)
1975
Adiós Amigo (written by)
1974
Boss Nigger (written by)
Editor
1975
Mean Johnny Barrows (uncredited)
Miscellaneous
1986
The Messenger (production assistant - as Jeff Williamson)
Thanks
2021
Aquarius Releasing: An Appreciation (Video documentary short) (special thanks)
2010
Vixen Highway 2006: It Came from Uranus! (special thanks)
2004
Macked, Hammered, Slaughtered and Shafted (Documentary) (special thanks)
2001
Forgive Me Father (special thanks)
1987
One Way Out (special thanks)
Self
2023
That Man Hammer (Video short documentary)
as
Self
2022
Unsung (TV Series documentary)
as
Self
- Unsung Presents: The Decades - The 70s (2022) - Self
2021
My Memories of Melvin Van Peebles (Short)
as
Self
2020
Front Row Flynn (TV Series)
as
Self
- Beyond Fest 2019 - VFW: William Sadler, Fred Williamson, Martin Kove, Sierra McCormick, Travis Hammer, Joe Begos, Josh Ethier, Dallas Sonnier, moderator Christian Parkes (2020) - Self
- VFW: Fred "The Hammer" Williamson, Dora Madison, Graham Skipper, Travis Hammer, Sierra McCormick, Joe Begos, Josh Ethier, moderator Jen Yamato (2020) - Self (as Fred The Hammer Williamson)
2020
Enter the Hammer (Video documentary short)
as
Self
2019
Time Warp: The Greatest Cult Films of All-Time, Parts 1-3 (TV Mini Series documentary)
as
Self
2019
Planet of the Tapes (Documentary)
as
Self
2019
Real Men (Documentary)
2019
Bodyguard Wars (TV Series)(2019)
2018
Buten un binnen (TV Series)
as
Self
- Hollywood in Syke (2018) - Self
2018
Cooking Styles of the Rich and Famous (TV Series)
as
Self
2017
We Blew It (Documentary)
as
Self
2017
King Cohen (Documentary)
as
Self
2017
Walking While Black: L.O.V.E. is the Answer (Documentary)(as Fred 'The Hammer' Williamson)
2016
A Football Life (TV Series documentary)
as
Self
- Jim Brown (2016) - Self
2016
Classic Hollywood Cinemas (Documentary)
as
Self
2016
Notes and Nerds (Podcast Series)
as
Self
- KCCC 2016 Interview with Fred Williamson (2016) - Self
2015
Unsung Hollywood (TV Series documentary)
as
Self
- Fred Williamson (2016) - Self
- Richard Roundtree (2015) - Self
2015
Smoke and Mirrors: The Story of Tom Savini (Documentary)
as
Self
2013
Actors Entertainment (TV Series)
as
Self
- ActorsE Chat with Fred Williamson and Steve Nave (2013) - Self
2013
Bada$$ Mothaf**kas (Documentary)
as
Self - Host
2013
Back to Black: Foxy Brown and the Blaxploitaton Era (Video documentary short)
as
Self
2013
The Outsider - Il cinema di Antonio Margheriti (Documentary)
as
Self
2012
Eurocrime! The Italian Cop and Gangster Films That Ruled the '70s (Documentary)
as
Self
2011
Spaghetti Soul (Video documentary short)
as
Self
2010
Way Black When (TV Special)
as
Self
2007
Hello Paradise (TV Series)
as
Self
- Tippi Hedren (2010) - Self
- Westin Mission Hills (2009) - Self
- Newport Beach Boat Parade (2009) - Self
- Sinatra Celebrity Golf 2008 (2009) - Self
- Playboy Golf 2008 (2009) - Self
- Indian Canyon's Golf Resort 2008 (2009) - Self
- Hong Kong (2008)
- Celebrity Tennis (2008)
- Indian Canyons Golf Resort (2008) - Self
- Mountain Biking (2008)
- St. Theresa Gala (2008)
- Mickey Rooney (2008)
- Peter Marshal (2008)
- Playboy Golf (2008) - Self
- Agua Caliente Resort Casino (2008)
- Balboa Bay Club Escoffier (2008)
- Art Under the Umbrella's (2008)
- Palm Spring Modern Architecture (2007)
- Rishikesh India (2007)
- Silver Rock Resort (2007)
- Balboa Bay Club Smoker (2007)
- Exotic Cars (2007)
- Celebrity Golf (2007)
- Bali (2007)
- Chamonix France (2007)
- Indian Wells Tennis (2007)
- McCormick Car Auction (2007)
- Hammer at Frank Sintra Celeb Golf (2007)
- Desert Regional Medical Center (2007)
- Rancho Las Palmas Resort (2007)
- Joshua Tree (2007)
2010
Joe Goes (TV Series)
as
Self
- Joe Goes to Weekend of Horrors (2010) - Self
2010
American Grindhouse (Documentary)
as
Self - Actor, 'Three the Hard Way'
2009
Directors on Directing (Documentary)
as
Fred Williamson
2009
Secrets of Life (Documentary)
as
Self
2009
Direct Your Own Damn Movie! (Video documentary)
as
Self
2008
Dragonland - L'urlo di Chen terrorizza ancora l'occidente (Documentary)
as
Self
2008
Train Kept A-Rollin' (Video documentary)
as
Self
2008
Rome Is Burning (TV Series)
as
Self
- Episode dated 4 March 2008 (2008) - Self (as Fred 'The Hammer' Williamson)
2007
Kansas City Chiefs: The Complete History (Video)
as
Self
2007
Durch die Nacht mit... (TV Series documentary)
- Franco Nero und Fred Williamson (2007)
2007
Jocking Around (Documentary)
as
Self
2006
The Top 5 Reasons You Can't Blame... (TV Series)
as
Self
- The NCAA for Not Paying Student Athletes (2006) - Self
2005
Bullets Over Hollywood (TV Movie documentary)
as
Self
2004
Macked, Hammered, Slaughtered and Shafted (Documentary)
as
Self
2004
The Wild Ride to Super Bowl I (TV Movie documentary)
as
Self
2003
Da Hammer: Interview with Fred Williamson (Video short)
as
Self
2003
Hell Up in Hollywood: Soul Cinema and the 1970s (TV Movie documentary)
as
Self
2002
Baadasssss Cinema (TV Movie documentary)
as
Self
2002
Jim Brown: All American (TV Movie documentary)
as
Self - Pittsburgh, Oakland, Kansas City 1960-67 / Actor, Producer, Director (as Fred 'Hammer' Williamson)
2000
Hollywood Goes to Hell (TV Short documentary)
as
Self
1999
E! True Hollywood Story (TV Series documentary)
as
Self
- Superfly: The Ron O'Neal Story (1999) - Self
1999
Intimate Portrait (TV Series documentary)
as
Self
- Pam Grier (1999) - Self
1997
Pitch (Documentary)
as
Self
1997
Full Tilt Boogie (Documentary)
as
Self - 'Frost'
1997
Reel Wild Cinema (TV Series)
as
Self
- Swords and Sandals (1997) - Self
1991
Sports Illustrated Greatest Highlights of the Super Bowl (Video documentary)
as
Self
1986
Ebony/Jet Showcase (TV Series)
as
Self
- Episode dated 17 October 1986 (1986) - Self
1983
Positively Black (TV Series)
as
Self
- The Black Filmmaker (1983) - Self
1980
Fist of Fear, Touch of Death (Documentary)
as
Hammer, the ladies man
1974
The Mike Douglas Show (TV Series)
as
Self - Actor
- Episode #19.14 (1979) - Self - Actor
- Episode #14.51 (1974) - Self - Actor
1976
Dinah! (TV Series)
as
Self
- Episode #2.101 (1976) - Self
- Episode #2.95 (1976) - Self
1972
Soul Train (TV Series)
as
Guest / Self
- Al Green/The Impressions (1974) - Guest
- Bobby Womack/The Bar-Kays/Candi Staton (1972) - Guest
- Curtis Mayfield/War/Wilson Pickett (1972) - Self
1971
The Merv Griffin Show (TV Series)
as
Self
- Fred Williamson, Margot Kidder, Trini Lopez, Jaye P. Morgan, Richard Dawson (1973) - Self
- Fred Williamson, Jim Backus, Jack Carter, Marilyn Beck, Tony Orlando & Dawn (1973) - Self
- Howard Cosell, Fred Williamson, Ross Martin, Gabriel Kaplan, Al Unser (1973) - Self
- Mickey Rooney, Robert Blake, Fred Williamson, Chuck Woolery (1973) - Self
- Margot Kidder, Fred Williamson, Jaye P. Morgan, Trini Lopez, Richard Dawson (1973) - Self
- From Las Vegas: Jack Klugman, Fred Williamson, Jim Backus, Marty Allen (1973) - Self
- John Huston, Richard Chamberlain, Fred Williamson, Kent McCord (1973) - Self
- Barbara Eden, Ted Knight, Jackie Vernon, Pat Henry, Fred Williamson (1972) - Self
- Mac Davis, Claudine Longet, Fred Williamson, Richard Dawson (1972) - Self
- Fred Williamson, Marcia Wallace, Ted Knight, Vicki Carr, Kenny Kingston (1972) - Self
- Otto Preminger, Peter Fonda, Fred Williamson, Virginia Graham (1972) - Self
- Fred Williamson, Mickey Mantle, Edd Byrnes, Corbett Monica, Mr. Blackwell (1972) - Self
- Hollywood Singles (1972) - Self
- Athletes (1971) - Self
- Rona Barrett, Jo Ann Pflug, James Brolin, Fred Williamson, Joe Flynn (1971) - Self
- Sports Figures (1971) - Self
- From Caesar's Palace in Las Vegas: B.B. King, Lloyd Haynes, Fred Williamson, George Jones, Tammy Wynette, Ronnie Prophet, Corbett Monica (1971) - Self
- Guest Hosts: Sonny and Cher; guests: Fred Williamson, Michael Blodgett, Jackie Joseph, Helen Gurley Brown (1971) - Self
- TV Stars (1971) - Self
- Frank Sinatra Jr., Fred Williamson, Teresa Graves, Deacon Jones, Graham Hill, Dr. Cleo Dawson, Segun Bucknor & The Sweet Things (1971) - Self
- Roger Vadim, Fred Williamson, Derek Sanderson (1971) - Self
1971
It's Your Bet (TV Series)
as
Self
- Forrest Tucker, Fred Williamson and Brenda Sykes (1971) - Self
1970
The Dating Game (TV Series)
as
Self
- Fred Williamson (1970) - Self
1968
Laugh-In (TV Series)
as
Self
- Victor Borge, Rosemary Clooney, Arlene Dahl, Phil Harris, George Kirby, the Banana Splits (1968) - Self (uncredited)
1967
AFL-NFL World Championship Game (TV Special)
as
Self - Kansas City Chiefs Left Cornerback
1967
1966 AFL Championship Game (TV Special)
as
Self - Kansas City Chiefs Cornerback
1965
The NFL on NBC (TV Series)
as
Self - Kansas City Chiefs Cornerback
- Miami Dolphins vs. Kansas City Chiefs (1966) - Self - Kansas City Chiefs Cornerback
- Kansas City Chiefs vs. Denver Broncos (1966) - Self - Kansas City Chiefs Cornerback
- Kansas City Chiefs vs. Buffalo Bills (1965) - Self - Kansas City Chiefs Cornerback
- Kansas City Chiefs vs. Boston Patriots (1965) - Self - Kansas City Chiefs Cornerback
1961
AFL on ABC (TV Series)
as
Self - Oakland Raiders Cornerback
- San Diego Chargers vs. Oakland Raiders (1964) - Self - Oakland Raiders Cornerback
- Denver Broncos vs. Oakland Raiders (1964) - Self - Oakland Raiders Cornerback
- Denver Broncos vs. Oakland Raiders (1963) - Self - Oakland Raiders Cornerback
- Oakland Raiders vs. Denver Broncos (1963) - Self - Oakland Raiders Cornerback
- Oakland Raiders vs. San Diego Chargers (1963) - Self - Oakland Raiders Cornerback
- Oakland Raiders vs. San Diego Chargers (1962) - Self - Oakland Raiders Cornerback
- Houston Oilers vs. Oakland Raiders (1962) - Self - Oakland Raiders Cornerback
- Oakland Raiders vs. New York Titans (1962) - Self - Oakland Raiders Cornerback
- Denver Broncos vs. Oakland Raiders (1962) - Self - Oakland Raiders Cornerback
- San Diego Chargers vs. Oakland Raiders (1962) - Self - Oakland Raiders Cornerback
- Oakland Raiders vs. Buffalo Bills (1961) - Self - Oakland Raiders Cornerback
- Oakland Raiders vs. Denver Broncos (1961) - Self - Oakland Raiders Cornerback
- Denver Broncos vs. Oakland Raiders (1961) - Self - Oakland Raiders Cornerback
Archive Footage
2017
The Story Within the Story: Gary, Indiana (Documentary)
as
Self
2014
Missing Reel (TV Mini Series documentary)
as
The Hammer
- Blaxploitation (2014) - The Hammer
2007
Cinemassacre's Monster Madness (TV Series documentary)
as
Frost
- From Dusk Till Dawn (2007) - Frost
2004
The N Word (Documentary)
2001
A Huey P. Newton Story (TV Movie documentary)
as
Self (uncredited)
1996
ZZ Top: She's Just Killing Me (Music Video short)
as
Frost
1995
Afros, Macks & Zodiacs (Video documentary)
References
Fred Williamson Wikipedia
(Text) CC BY-SA