6.8

/

10

Alchetron

6.8

Rate This




Director

Frank Oz


Music director

Howard Shore


Language

English






Genre

Action, Crime, Romance




Duration






Release date

July 13, 2001




Writer

Daniel E. Taylor (story), Kario Salem (story), Kario Salem (screenplay), Lem Dobbs (screenplay), Scott Marshall Smith (screenplay)


Screenplay

Kario Salem, Lem Dobbs, Scott Marshall Smith




Cast

Robert De Niro (Nick Wells), Edward Norton (Jack Teller), Marlon Brando (Max), Angela Bassett (Diane), Paul Soles (Danny),

Jamie Harrold

(Steven)


Similar movies

Edward Norton appears in The Score and The Italian Job


Tagline

There are no partners in crime
The score 1 9 movie clip brian 2001 hd
Career thief Nick Wells (Robert De Niro) is about to mastermind a nearly impossible theft that will require his joining forces with a clever young accomplice (Edward Norton). The unlikely alliance, arranged by Nicks longtime friend and fence, Max (Marlon Brando), interrupts Nicks plan to retire from crime and settle down with his fiancee, Diane (Angela Bassett). Worse, it requires that Nick violate his most important rule: Always work alone.
Contents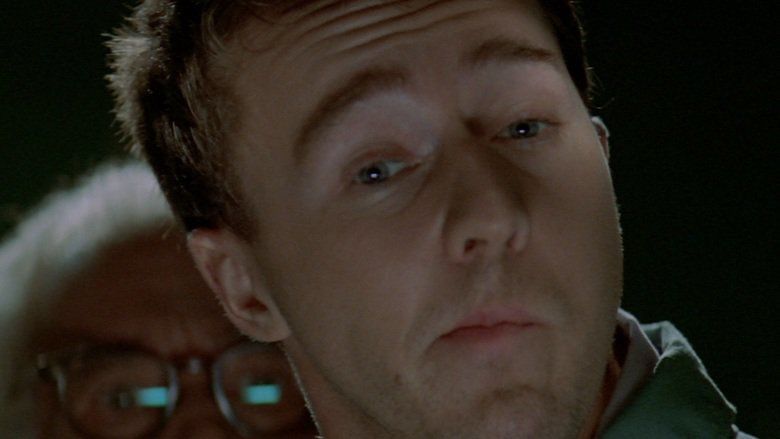 The Score is a 2001 crime thriller film directed by Frank Oz, and stars Robert De Niro, Edward Norton, Angela Bassett and Marlon Brando in his final film role.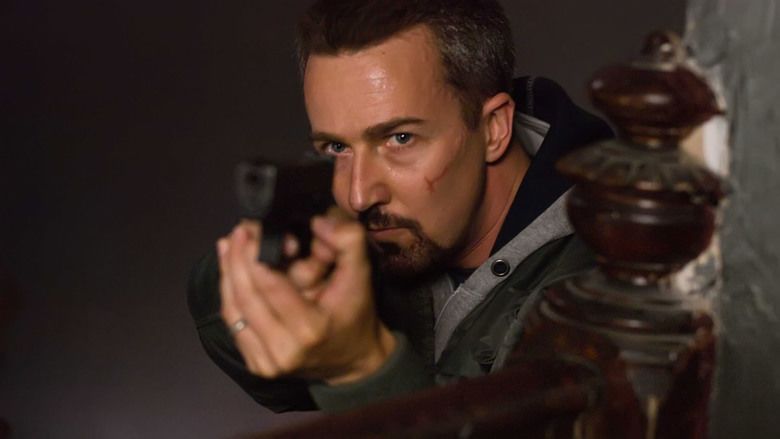 It was the only time that Brando and De Niro appeared in a film together, although both had played the same role, Don Vito Corleone, in The Godfather saga. The screenplay was based on a story by Daniel E. Taylor and Emmy-winner Kario Salem.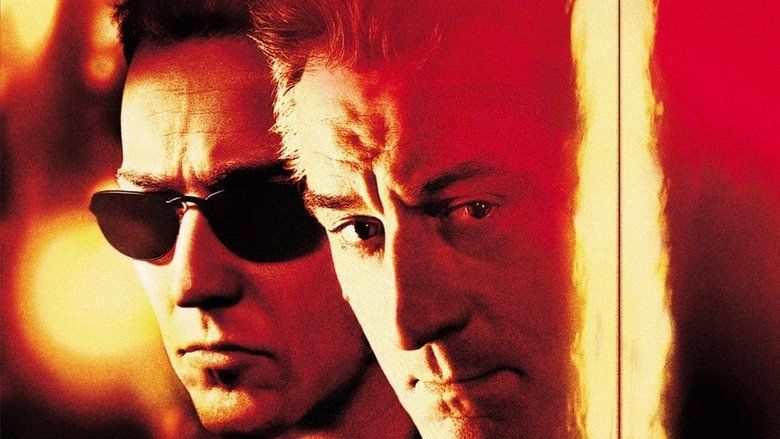 An aging thief hopes to retire and live off his ill-gotten wealth when a young kid convinces him into doing one last heist.
The score 8 9 movie clip heist confrontation 2001 hd
Plot
After nearly being caught on a routine burglary, master safe-cracker Nick Wells (Robert De Niro) decides the time has finally come to retire. Nicks flight attendant girlfriend, Diane (Angela Bassett), encourages this decision, promising to fully commit to their relationship if he does indeed go straight. Nick, however, is lured into taking one final score by his fence Max (Marlon Brando). The job, worth a $4 million payoff to Nick, is to steal a sceptre, which is discovered to be a French national treasure. It was hidden in the leg of an antique piano, smuggled illegally through Canada into the United States, but was accidentally uncovered, then stored in the ultra-secure basement of the Montreal Customs House.
The score 9 9 movie clip switching sceptres 2001 hd
Nick is introduced by Max to young Jack Teller (Edward Norton), an ambitious thief who has infiltrated the Customs House and gained information regarding security by pretending to be an intellectually disabled janitor named Brian. It is not in Nicks nature to accept Jack, someone hes never worked with before. But he is talked into taking the job by a pleading Max, who is heavily in debt.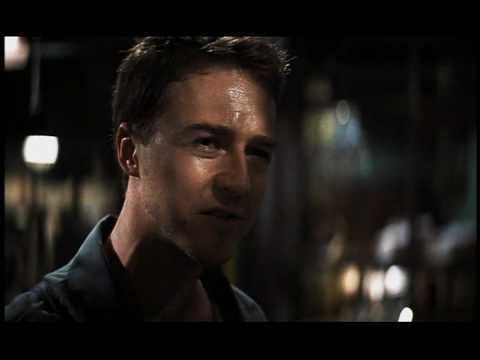 Nicks trusted associate Steven (Jamie Harrold) hacks into the Custom Houses security system to obtain the bypass codes, allowing them to temporarily manipulate the alert protocols of the system during the heist. Steven is caught, however, by a corrupt systems administrator who extorts Nick for $50,000 for the information. More complications arise when theyre forced to move up their timetable after the Customs House becomes aware of the true value of the sceptre and adds extra closed-circuit television cameras and infrared detectors to monitor the basement room while preparing to return it to its rightful owners.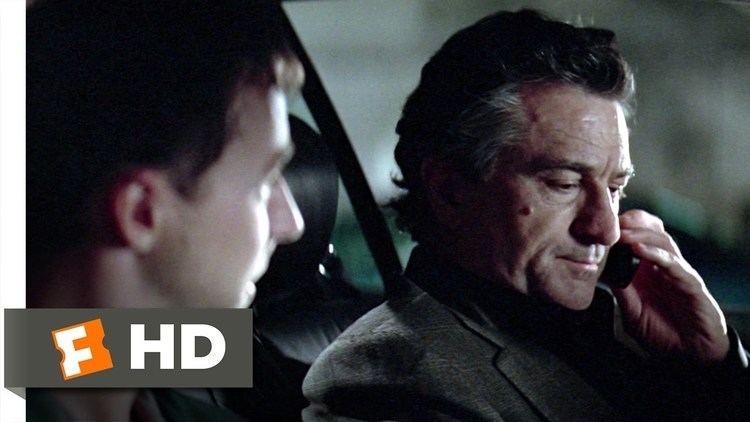 Nick uses a sewer tunnel to enter the Customs House basement as Jack rigs the cameras to shut off when Nick enters the storage room. A fellow janitor stumbles upon Jack, who locks him in a closet. Nick fills the enormous in-floor safe containing the sceptre with water before inserting and detonating a depth charge to blow off the door. He quickly packs up the sceptre in a carrying case to depart, but Jack double crosses him and at gunpoint demands he hand over the sceptre. Nick reluctantly gives up the carrying case and seconds later the alarm, rigged by Jack, alerts the entire security staff to the heist. Nick darts for the sewer entrance he came in as Jack heads back upstairs, tucking the carrying case inside his janitor jumpsuit and slipping past the incoming police units responding to the burglary. Nick escapes the security guards chasing him through the sewer tunnels.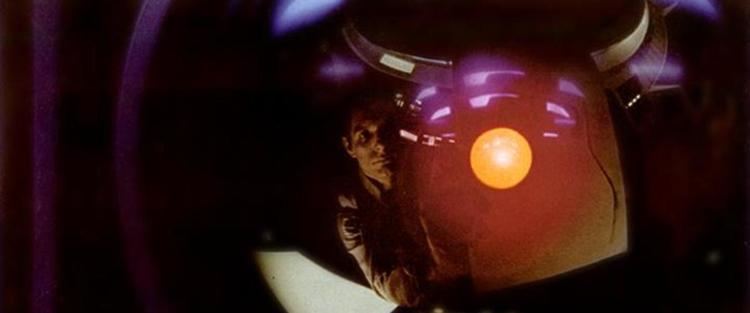 After making it to a bus station to flee the city, Jack calls Nick to gloat but is shocked to discover that Nick has anticipated Jacks actions. Jack opens the carrying case Nick gave him and finds it contains a steel rod weighed down with various bushings. Brushing off Jacks threats of vengeance, Nick advises Jack to flee as "every cop in the city" will now be looking for him. Nick hangs up and boards a boat with the real sceptre as a shocked Jack broods over his situation. Later, Max smiles as he watches a news broadcast reporting a massive manhunt being organized to find Jack, the prime suspect, and an unidentified accomplice. Nick then meets Diane at the airport as she returns from work, and they embrace.
Cast
Robert De Niro as Nick Wells
Edward Norton as Jack Teller
Marlon Brando as Max
Angela Bassett as Diane
Gary Farmer as Burt
Jamie Harrold as Steven
Richard Waugh as Sapperstien
Jean-Rene Ouellet as Andre
Paul Soles as Danny
Production
During the production, Brando repeatedly argued with Oz and called him "Miss Piggy", the Muppet whom Oz played from 1976 to 2001. Oz later blamed himself for the tension and cited his tendency to be confrontational rather than nurturing in response to Brandos acting style. Brando eventually refused to take direction from Oz and insisted that De Niro direct his scenes. As a result, Brando had his way with De Niro directing him. "There was one scene - two days of shooting - when Marlon was too upset with me to act while I was on the set," Oz admits. "I watched from outside, with a monitor, and Bob was very good and acted as mediator between us."
Critical response
The film received generally positive reviews with a rating of 73% fresh on Rotten Tomatoes, based on 128 reviews with a rating average of 6.5/10. The critical consensus was summed up as, "Though the movie treads familiar ground in the heist/caper genre, DeNiro, Norton, and Brando make the movie worth watching."
Roger Ebert of the Chicago Sun-Times gave it three and a half stars, calling it "the best pure heist movie in recent years."
Peter Travers, film critic for Rolling Stone, pointed out that when "two Don Corleones team up", he expected "the kind of movie that makes people say, Id pay to see these guys just read from the phone book." However, he concluded, "Theres nothing you cant see coming in this flick, including the surprise ending. Quick, somebody get a phone book."
Box office
In its opening weekend, the film opened at #2 in the U.S. box office raking in $19,018,807 USD, behind Legally Blonde.
After its July 13, 2001 opening, the $68 million film earned a gross domestic box office take of $71,107,711. Combined with the international box office, the worldwide total is $113,579,918.
Similar Movies
Edward Norton appears in The Score and The Italian Job. Robert De Niro appears in The Score and Heat. Thief (1981). Heist (2001). Robert De Niro appears in The Score and Cop Land.
Accolades
Angela Bassett won a NAACP Image Award for Outstanding Supporting Actress in a Motion Picture for her portrayal of Wells girlfriend, Diane.
References
The Score (2001 film) Wikipedia
(Text) CC BY-SA
The Score (2001 film) IMDb
The Score (2001 film) themoviedb.org