Name

Ferruccio Amendola




Role

Actor





Children

Claudio Amendola




Great grandchildren

Diego






Died

September 3, 2001, Rome, Italy




Grandchildren

Alessia Amendola, Rocco Amendola, Giulia Amendola




Movies

Everything Happens to Me, I prepotenti, West and Soda, Le signorine dello 04




Similar People

Claudio Amendola, Rita Savagnone, Mario Amendola, Alessia Amendola, Michele Lupo
Il grande ferruccio amendola racconta la sua passione per il bridge tg9 t9 21 03 1995
Ferruccio Amendola (July 22, 1930 in Turin – September 3, 2001 in Rome) was an actor and Italian voice-over actor who worked for cinema and television.
Contents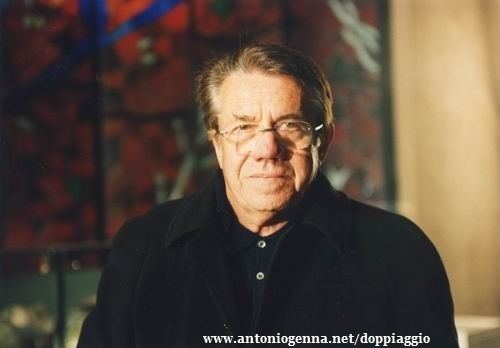 Imitazione ferruccio amendola pierfrancesco favino
Biography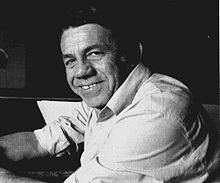 Son of actors, Federico Amendola and Amelia Ricci, nephew of director/screenwriter Mario Amendola, he started in films with Gian Burrasca directed by Sergio Tofano and soon began working as a voice-over actor. After years of theater magazines, cinema and TV, in 1968 he began devoting most of his time to voice-over acting.
Voice-over acting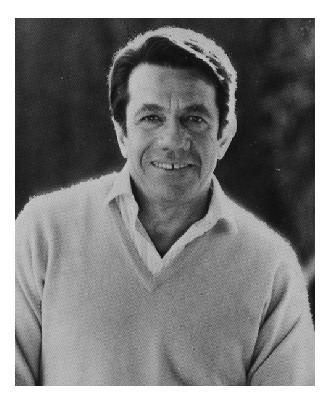 Amendola is best known as the Italian voice of famous actors including Al Pacino, Sylvester Stallone, Dustin Hoffman, Robert De Niro and Tomas Milian in movies as well as Bill Cosby in the television series The Cosby Show. In addition, he has done the voice over in commercials and TV dramas with great success.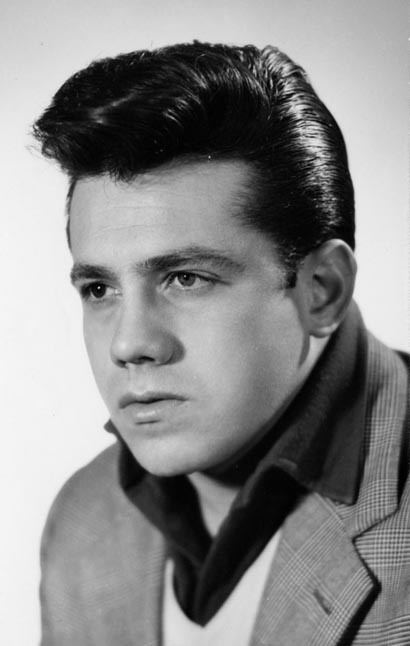 Married to female voice-over actress Rita Savagnone, he had a son Claudio, who is also an actor.
Filmography
Gian Burrasca, directed by Sergio Tofano (1943)
Undici uomini e un pallone, directed by Giorgio Simonelli (1948)
Le signorine dello 04 (1955)
La ragazza di Via Veneto, directed by Marino Girolami (1955)
7 canzoni per 7 sorelle (1957)
I dritti, directed by Mario Amendola (1958)
Napoli, sole mio! (1958)
I prepotenti, directed by Mario Amendola (1958)
La zia d'america va a sciare (1958)
La cento chilometri (1959)
Prepotenti più di prima, directed by Mario Mattòli (1959)
Fantasmi e ladri, directed by Giorgio C. Simonelli (1959)
La grande guerra, directed by Mario Monicelli (1959)
Simpatico mascalzone, directed by Mario Amendola (1959)
La banda del buco, directed by Mario Amendola (1960)
Il ladro di Damasco, directed by Mario Amendola (1963)
Maciste gladiatore di Sparta, directed by Mario Caiano (1965)
Viaggio di nozze all'italiana, directed by Mario Amendola (1965)
West and Soda, directed by Bruno Bozzetto (1965)
Folli d'estate (1966)
Cuore matto... matto da legare, directed by Mario Amendola (1967)
Marinai in coperta, directed by Bruno Corbucci (1967)
Riderà, directed by Bruno Corbucci (1967)
La vuole lui... lo vuole lei, directed by Mario Amendola (1967)
Vacanze sulla Costa Smeralda, directed by Ruggero Deodato (1968)
Donne, botte e bersaglieri, directed by Ruggero Deodato (1968)
Lacrime d'amore, directed by Mario Amendola (1970)
Extra, directed by Daniele D'Anza (1976)
Chissà perché... capitano tutte a me, directed by Michele Lupo (1980)
Storia d'amore e d'amicizia, directed by Franco Rossi (1982)
Quei trentasei gradini, directed by Luigi Perelli (1984–1985)
Little Roma, directed by Francesco Massaro (1987)
Pronto soccorso, directed by Francesco Massaro (1990)
Pronto soccorso 2, directed by Francesco Massaro (1992)
La Tosca, directed by Luigi Magni (1973)
Tre tigri contro tre tigri, directed by Sergio Corbucci e Steno (1977)
Dubbing
(1968) Greetings, directed by Brian De Palma, dubbing Robert De Niro
(1970) Hi, Mom!, directed by Brian De Palma, dubbing Robert De Niro
(1971) The Panic in Needle Park, directed by Jerry Schatzberg, dubbing Al Pacino
(1972) The Godfather, directed by Francis Ford Coppola, dubbing Al Pacino
(1973) Serpico, directed by Sidney Lumet, dubbing Al Pacino
(1974) The Godfather Part II, directed by Francis Ford Coppola, dubbing Al Pacino
(1976) 1900, directed by Bernardo Bertolucci, dubbing Robert De Niro
(1976) Taxi Driver, directed by Martin Scorsese, dubbing Robert De Niro
(1977) New York, New York, directed by Martin Scorsese, dubbing Robert De Niro
(1977) Bobby Deerfield, directed by Sidney Pollack, dubbing Al Pacino
(1978) The Deer Hunter, directed by Michael Cimino, dubbing Robert De Niro
(1979) Rocky II, directed by Sylvester Stallone, dubbing Sylvester Stallone
(1980) Raging Bull, directed by Martin Scorsese, dubbing Robert De Niro
(1982) First Blood, directed by Ted Kotcheff, dubbing Sylvester Stallone
(1982) Rocky III, directed by Sylvester Stallone, dubbing Sylvester Stallone
(1983) The King of Comedy, directed by Martin Scorsese, dubbing Robert De Niro
(1983) Scarface, directed by Brian De Palma, dubbing Al Pacino
(1984) Once Upon a Time in America, directed by Sergio Leone, dubbing Robert De Niro
(1984) Falling in Love, directed by Ulu Grosbard, dubbing Robert De Niro
(1985) Rambo: First Blood Part II, directed by George P. Cosmatos, dubbing Sylvester Stallone
(1985) Revolution, directed by Hugh Hudson, dubbing Al Pacino
(1985) Back to the Future, directed by Robert Zemeckis, dubbing Christopher Lloyd
(1985) Rocky IV, directed by Sylvester Stallone, dubbing Sylvester Stallone
(1987) The Untouchables, directed by Brian De Palma, dubbing Robert De Niro
(1988) Midnight Run, directed by Martin Brest, dubbing Robert De Niro
(1988) Rambo III, directed by Peter MacDonald, dubbing Sylvester Stallone
(1989) We're No Angels, directed by Neil Jordan, dubbing Robert De Niro
(1989) Sea of Love, directed by Harold Becker, dubbing Al Pacino
(1990) Dick Tracy, directed by Warren Beatty, dubbing Al Pacino
(1990) The Godfather Part III, directed by Francis Ford Coppola, dubbing Al Pacino
(1990) Goodfellas, directed by Martin Scorsese, dubbing Robert De Niro
(1990) Awakenings, directed by Penny Marshall, dubbing Robert De Niro
(1990) Rocky V, directed by John G. Avildsen, dubbing Sylvester Stallone
(1991) Cape Fear, directed by Martin Scorsese, dubbing Robert De Niro
(1991) Backdraft, directed by Ron Howard, dubbing Robert De Niro
(1991) Frankie and Johnny, directed by Garry Marshall, dubbing Al Pacino
(1993) A Bronx Tale, directed by Robert De Niro, dubbing Robert De Niro
(1993) This Boy's Life, directed by Michael Caton-Jones, dubbing Robert De Niro
(1994) Mary Shelley's Frankenstein, directed by Kenneth Branagh, dubbing Robert De Niro
(1995) Heat, directed by Michael Mann, dubbing Robert De Niro
(1995) Two Bits, directed by James Foley, dubbing Al Pacino
(1996) The Fan, directed by Tony Scott, dubbing Robert De Niro
(1996) Sleepers, directed by Barry Levinson, dubbing Robert De Niro
(1996) Marvin's Room, directed by Jerry Zaks, dubbing Robert De Niro
(1997) Cop Land, directed by James Mangold, dubbing Robert De Niro
(1997) Jackie Brown, directed by Quentin Tarantino, dubbing Robert De Niro
(1999) Flawless, directed by Joel Schumacher, dubbing Robert De Niro
(1999) Analyze This, directed by Harold Ramis, dubbing Robert De Niro
(2000) Men of Honor, directed by George Tillman, Jr., dubbing Robert De Niro
(2000) Get Carter, directed by Stephen Kay, dubbing Sylvester Stallone
References
Ferruccio Amendola Wikipedia
(Text) CC BY-SA