Genre

Crime, Drama, Thriller

Story by

Eliot Ness, Oscar Fraley




Release date

June 2, 1987 (1987-06-02) (New York City premiere) June 3, 1987 (1987-06-03) (United States)

Based on

The Untouchables by Oscar Fraley Eliot Ness

Writer

Oscar Fraley (suggested by book), Eliot Ness (suggested by book), David Mamet

Awards

Academy Award for Best Actor in a Supporting Role

Cast

Kevin Costner

(Eliot Ness),

Sean Connery

(Jim Malone),

Robert De Niro

(Al Capone),

Andy García

(Agent George Stone/Giuseppe Petri),

Charles Martin Smith

(Agent Oscar Wallace),

Richard Bradford

(Police Chief Mike Dorsett)




Similar movies

Al Capone (1959)




Tagline

AL CAPONE. He ruled Chicago with absolute power. No one could touch him. No one could stop him. Until Eliot Ness and a small force of men swore they'd bring him down.
The stairway shootout the untouchables 8 10 movie clip 1987 hd
The Untouchables is a 1987 American gangster film directed by Brian De Palma, produced by Art Linson, written by David Mamet, and based on the book The Untouchables (1957). The film stars Kevin Costner, Charles Martin Smith, Andy Garcia, Robert De Niro, and Sean Connery. Ness forms the Untouchables team to bring Al Capone to justice during Prohibition. The Grammy Award-winning score was composed by Ennio Morricone and features some period-correct music by Duke Ellington.
Contents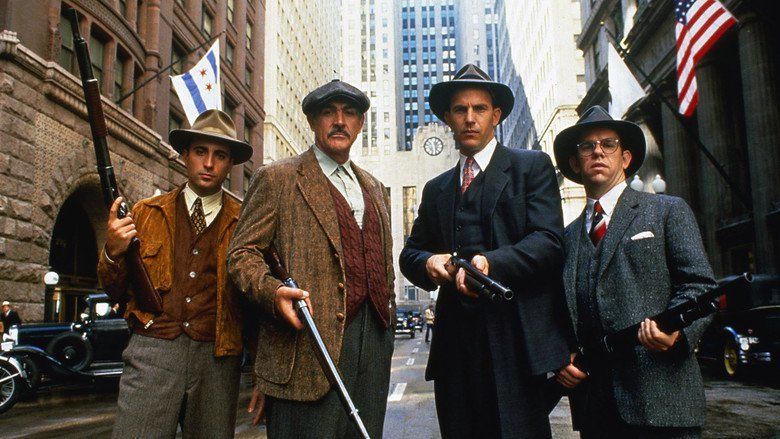 The Untouchables premiered on June 2, 1987 in New York City, and went into general release on June 3, 1987 in the United States. The film grossed $106.2 million worldwide and received generally positive reviews from critics. It was nominated for four Academy Awards; Connery won the Academy Award for Best Supporting Actor.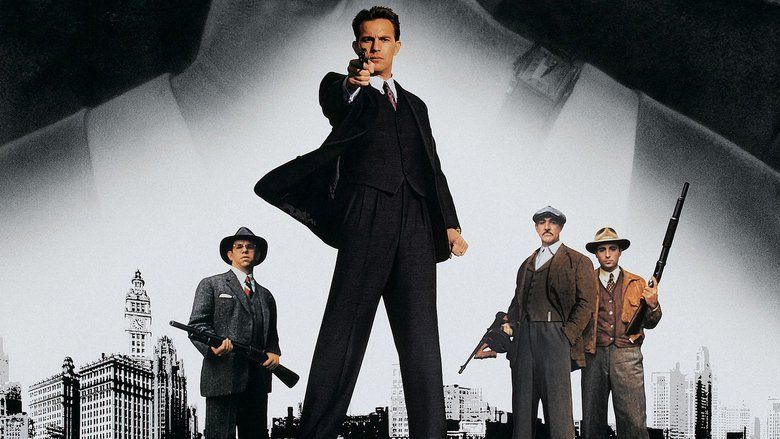 The untouchables 1 10 movie clip a kind word and a gun 1987 hd
Plot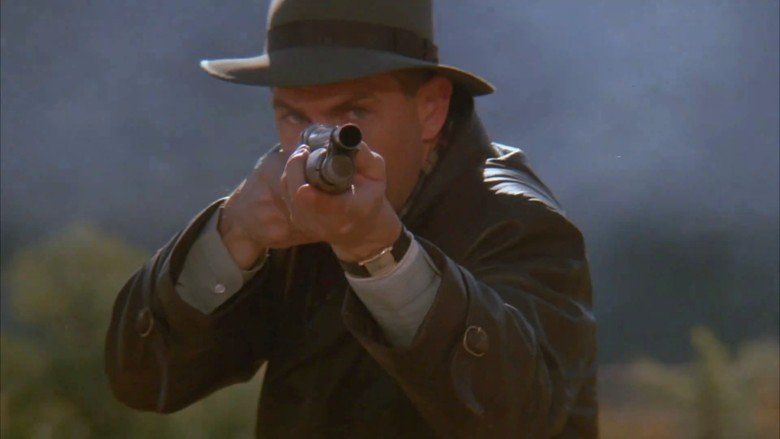 During Prohibition in 1930, Al Capone has nearly the whole city of Chicago under his control and supplies illegal liquor. Bureau of Prohibition agent Eliot Ness is assigned to stop Capone, but his first attempt at a liquor raid fails due to corrupt policemen tipping Capone off. He has a chance meeting with Irish-American veteran officer Jimmy Malone, who is fed up with the rampant corruption and offers to help Ness, suggesting that they find a man from the police academy who has not come under Capone's influence. They recruit Italian-American trainee George Stone (AKA Giuseppe Petri) for his superior marksmanship and intelligence. Joined by accountant Oscar Wallace, assigned to Ness from Washington, D.C., they conduct a successful raid on a Capone liquor cache and start to gain positive publicity, with the press dubbing them "The Untouchables." Capone later kills the henchman in charge of the cache as a warning to his other men.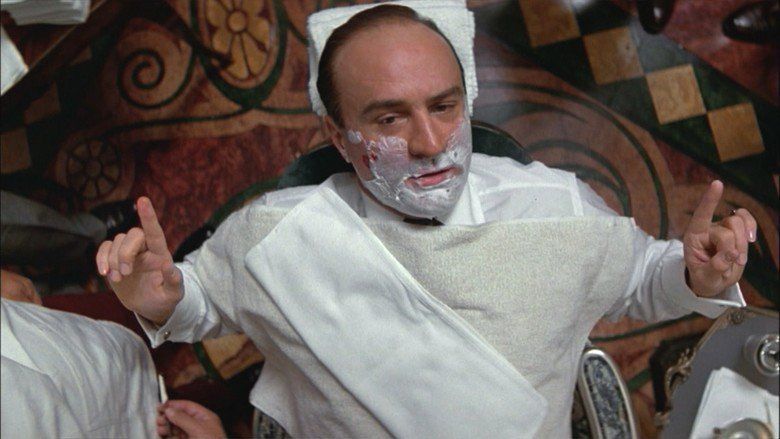 Wallace discovers that Capone has not filed an income tax return for some years and suggests that the team try to build a tax evasion case against him, since he is well-insulated from his other crimes. An alderman offers Ness a bribe to drop his investigation, but Ness angrily refuses it and throws him out of the office. When Capone gunman Frank Nitti threatens Ness' family, Ness has his wife and daughter moved to a safe house. His team flies to the Canada–United States border to intercept an incoming liquor shipment, aided by the Royal Canadian Mounted Police, killing several gangsters and capturing George, a Capone bookkeeper. Malone then shoots a gangster through the mouth (not revealing the man is already dead) to scare George into agreeing to testify against Capone.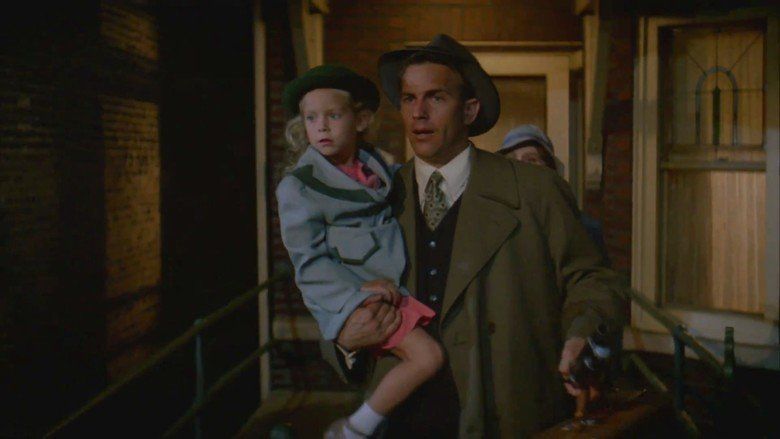 Wallace prepares to escort George from the Chicago police station to a safe house, but they are shot and killed by Nitti, who has infiltrated the station. Ness confronts Capone and his men over the deaths, but Malone intervenes to save him from being killed and urges him to persuade the district attorney not to dismiss the charges against Capone. Realizing that police chief Mike Dorsett sold out Wallace and George, Malone forces him to reveal the whereabouts of Walter Payne, Capone's chief bookkeeper. That night, a knife-wielding thug sneaks into Malone's apartment; Malone chases him out with a shotgun, but falls victim to Nitti's Tommy gun ambush. Ness and Stone arrive at the apartment; before dying, Malone tells them which train Payne will take out of town.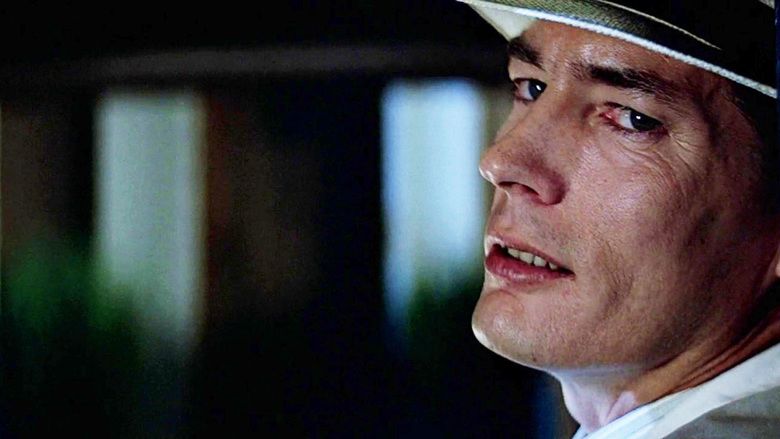 At Union Station, Ness and Stone find Payne guarded by several gangsters. A gunfight breaks out on the lobby steps, resulting in all the gangsters being killed and Payne being taken alive. As Payne testifies at Capone's trial, explaining the untaxed cash flows throughout the syndicate, Ness notices that Capone seems unusually relaxed and also spots Nitti carrying a gun under his jacket. Ness has the bailiff remove Nitti and searches him outside the courtroom; though he has the mayor's permission to carry the weapon, Ness finds a matchbook in Nitti's pocket containing Malone's address and realizes that Nitti killed Malone. Nitti shoots the bailiff and flees to the courthouse roof. Ness gives chase and in the ensuing confrontation, pushes Nitti to his death after Nitti mocks the way Malone died.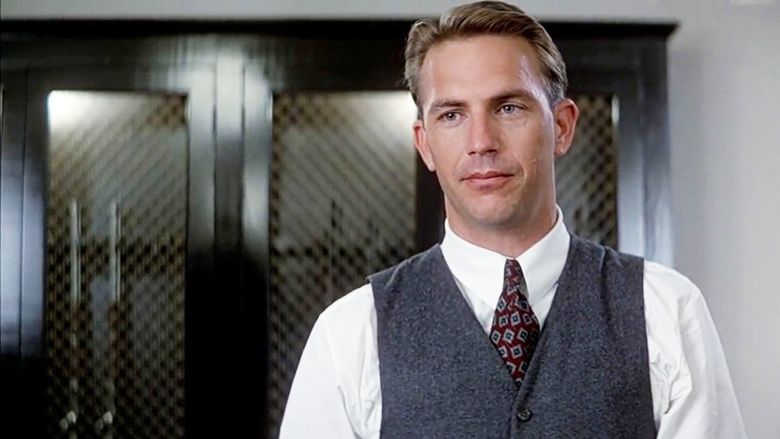 Stone gives Ness a list, taken from Nitti's jacket, that shows bribes paid to the jurors. When the judge refuses to consider it as evidence of jury tampering, Ness bluffs him into thinking that his name is in Payne's ledger of payoffs. The judge subsequently orders that the jury be switched with one in another courtroom, prompting Capone's lawyer to enter a guilty plea on his behalf; Capone is later sentenced to eleven years in prison. Ness closes up his office and gives Malone's St. Jude medallion and callbox key to Stone as a farewell gift. As Ness leaves the police station, a reporter mentions a rumor that Prohibition may soon be repealed and asks what Ness will do if that happens. Ness replies, "I think I'll have a drink."
Cast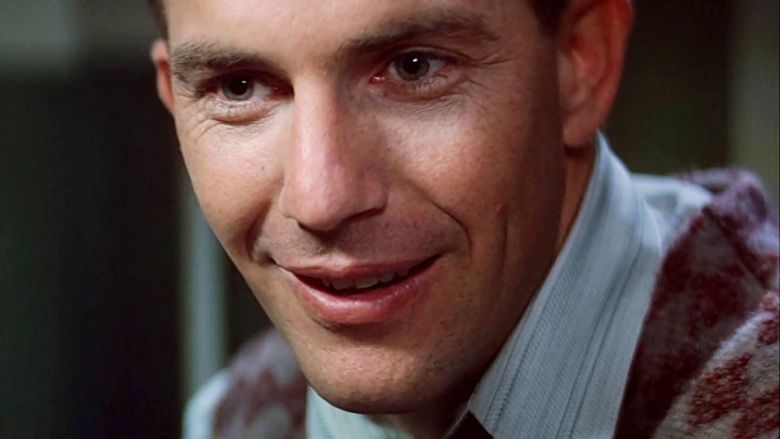 Kevin Costner as Eliot Ness
Sean Connery as Jimmy Malone
Charles Martin Smith as Oscar Wallace
Andy García as George Stone/Giuseppe Petri
Robert De Niro as Al Capone
Patricia Clarkson as Catherine Ness
Billy Drago as Frank Nitti
Richard Bradford as Chief Mike Dorsett
Jack Kehoe as Walter Payne
Brad Sullivan as George
Clifton James as District Attorney
Vito D'Ambrosio as Bowtie Driver
Background
The Untouchables began production in Chicago on August 18, 1986. Actual historical Chicago locations were featured in the movie.
De Niro's research for the role of Al Capone included reading about him and watching historical footage. He also wanted one extra scene written for his character, and time to finish his commitment to the Broadway production of Cuba and His Teddy Bear. Lastly, he wanted to gain about 30 pounds (14 kg) to play Capone; according to De Palma, De Niro was "very concerned about the shape of his face for the part."
A month after the film was released, De Palma downplayed his role on the film:
Being a writer myself, I don't like to take credit for things I didn't do. I didn't develop this script. David [Mamet] used some of my ideas and he didn't use some of them. I looked upon it more clinically, as a piece of material that has to be shaped, with certain scenes here or there. But as for the moral dimension, that's more or less the conception of the script, and I just implemented it with my skills – which are well developed. It's good to walk in somebody else's shoes for a while. You get out of your own obsessions; you are in the service of somebody else's vision, and that's a great discipline for a director.
De Palma met with Bob Hoskins to discuss the role in case De Niro, the director's first choice for the part, turned it down. When De Niro took the part, De Palma mailed Hoskins a check for £20,000 with a "Thank You" note, which prompted Hoskins to call up De Palma and ask him if there were any more movies he didn't want him to be in. Mickey Rourke turned down the lead role of Ness.
The character of the IRS agent Oscar Wallace was based on Frank J. Wilson, the IRS criminal investigator who spent years keeping tabs on Capone's financial dealings before laying charges.
Production
Principal photography began in the summer of 1986 in Chicago, Illinois where Eliot Ness' story begins with him recruiting his Untouchables team with the intent of taking down Al Capone. In August 1986, Paramount Pictures contacted Garry Wunderwald of the Montana Film Commissioner's Office to find a 1930-period bridge to imply a border crossing between the United States & Canada. Wunderwald suggested the Hardy Bridge, which crosses the Missouri River near the small town of Cascade, Montana. From October 6 to October 20, the Hardy Bridge was closed to traffic to film the iconic shootout sequence. 25 local residents were cast to ride horseback as red-coated Royal Canadian Mounted Police during the scene. The crew then built cabins and summer homes along the river. 600 trees were brought in from Lincoln and Kalispell areas, and planted in a day and a half. Several 1920s & 1930s-era vehicles were rented from ranchers from Conrad and Great Falls. Actual filming took approximately 10 days, but the production staff reserved the bridge for enough time to allow for production delays. Hundreds of people were allowed to watch filming from a nearby field. Actor Sean Connery, who plays Jim Malone in the film, treated well-wishers and fans openly and cordially. Production was completed shortly after.
Reception
The Untouchables opened on June 3, 1987 in 1,012 theatres where it grossed $10,023,094 on its opening weekend and ranked the sixth-highest opening weekend of 1987. It went on to make $76.2 million in North America. According to producer Art Linson, the polls conducted for the film showed that approximately 50% of the audience were women. "Ordinarily, a violent film attracts predominantly men, but this is also touching, about redemption and relationships and because of that the audience tends to forgive the excesses when it comes to violence".
The Untouchables received positive reviews from film critics and has an 80% rating on Rotten Tomatoes. The consensus reads, "Slick on the surface but loaded with artful touches, Brian DePalma's classical gangster thriller is a sharp look at period Chicago crime, featuring excellent performances from a top-notch cast." Vincent Canby, of The New York Times, gave the film a positive review, calling it "a smashing work" and saying it was "vulgar, violent, funny and sometimes breathtakingly beautiful". Conversely, Roger Ebert of the Chicago Sun-Times praised the film for its action sequences and locations but disapproved of David Mamet's script and Brian De Palma's direction. Hal Hinson, in his review for the Washington Post, also criticized De Palma's direction: "And somehow we're put off here by the spectacular stuff he throws up onto the screen. De Palma's storytelling instincts have given way completely to his interest in film as a visual medium. His only real concern is his own style". Time magazine's Richard Schickel wrote, "Mamet's elegantly efficient script does not waste a word, and De Palma does not waste a shot. The result is a densely layered work moving with confident, compulsive energy".
Ebert singled out De Niro's scenes portraying Al Capone as the biggest disappointment of the film, while giving praise to Sean Connery's work. While he was voted first place in an Empire magazine historical poll for worst film accent, Connery was awarded the Academy Award for Best Actor in a Supporting Role for his performance. Pauline Kael called it "a great audience movie – a wonderful potboiler." Time magazine ranked it as one of the best films of 1987.
American Film Institute
AFI's 100 Years...100 Movies – Nominated
AFI's 100 Years...100 Thrills – Nominated
AFI's 100 Years...100 Heroes and Villains:
Al Capone – Nominated (Villain)
Eliot Ness – Nominated (Hero)
AFI's 100 Years of Film Scores – Nominated
AFI's 10 Top 10 – Nominated (Gangster Film)
Video game
A side-scrolling video game was released by Ocean Software in 1989 on ZX Spectrum, Amstrad CPC, Commodore 64, MSX, Amiga, DOS, and later on NES and SNES. Based loosely on the movie, the game plays out some of the more significant parts of the film. Set in Chicago, the primary goal of the game is to take down Al Capone's henchmen and eventually detain Capone.
Electronic Gaming Monthly gave the Super NES version a 5.8 out of 10, commenting that "This title would have been better if it were Super Scope compatible, for it is a bit difficult to use the pad during the shooting sequences."
References
The Untouchables (film) Wikipedia
(Text) CC BY-SA
The Untouchables (film) IMDb
The Untouchables (film) themoviedb.org