Full Name

Erin Margaret Murphy

Born

June 17, 1964 (age 56) (

1964-06-17

)

Education

San Diego State University

Spouse

Darren Dunckel (m. 1998), Eric Eden (m. 1993–1998), Terry Rogers (m. 1984–1989)

Similar People




Profiles



Erin murphy tabitha on bewitched series from child star to alpaca rancher
Erin Margaret Murphy (born June 17, 1964) is an American actress who is known for her role as young Tabitha Stephens in the television sitcom Bewitched, in 103 episodes from the show's third season (in 1966) to the last original episode in 1972. For the first season, she shared this role with her fraternal twin sister, Diane, as they were of similar appearance and stature. As they got older and looked less alike, Erin played the role solely.
Contents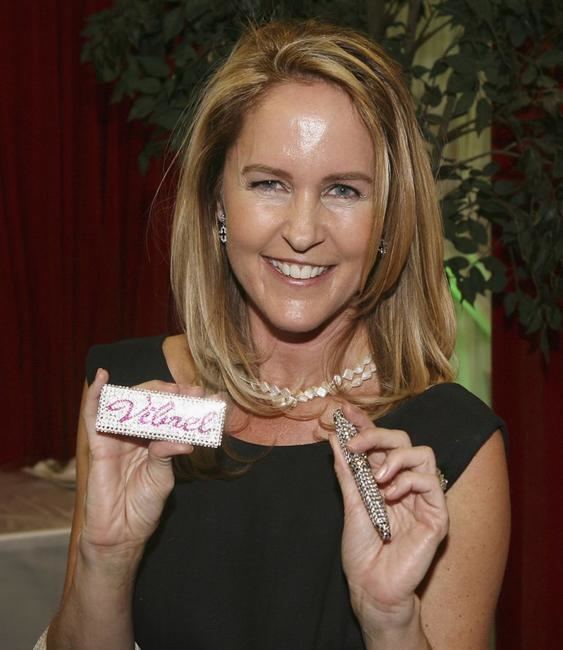 Erin murphy supporting my life my power
Post-Bewitched years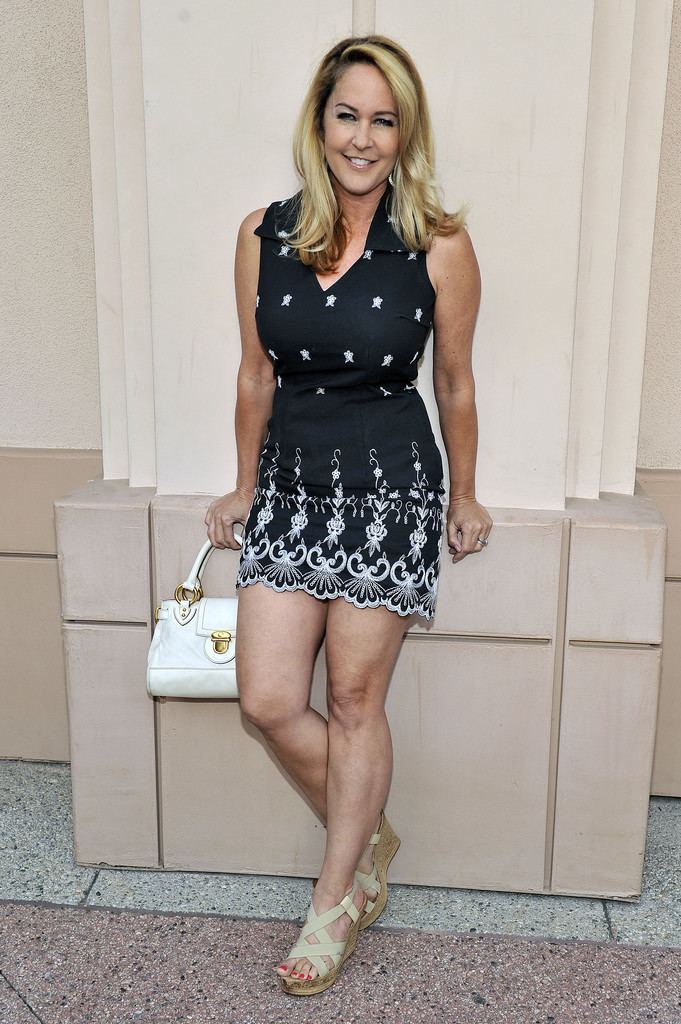 Following Bewitched, Murphy guest-starred on shows such as Lassie, appeared in over 100 commercials, and modeled for Hang Ten swimwear. She was an El Toro High School cheerleader and homecoming queen. Murphy has worked as a casting director, a makeup artist, a fashion stylist, an acting teacher, a motivational speaker, and as a stunt double for actress Virginia Madsen.
Reality TV and hosting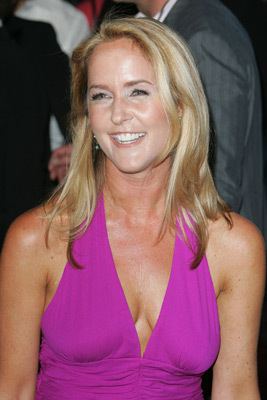 Murphy has worked as a television host and correspondent (TVLand, Fox Reality Channel, TVGasm.com, and E!) and as the on-air moderator for Allergan Medical. She has also been an infomercial host (Ab Shark for Thane, Bun Shaper for Emson, SomaTrac Inversion Table). Murphy is the host of Disney Family.com's Parentpedia.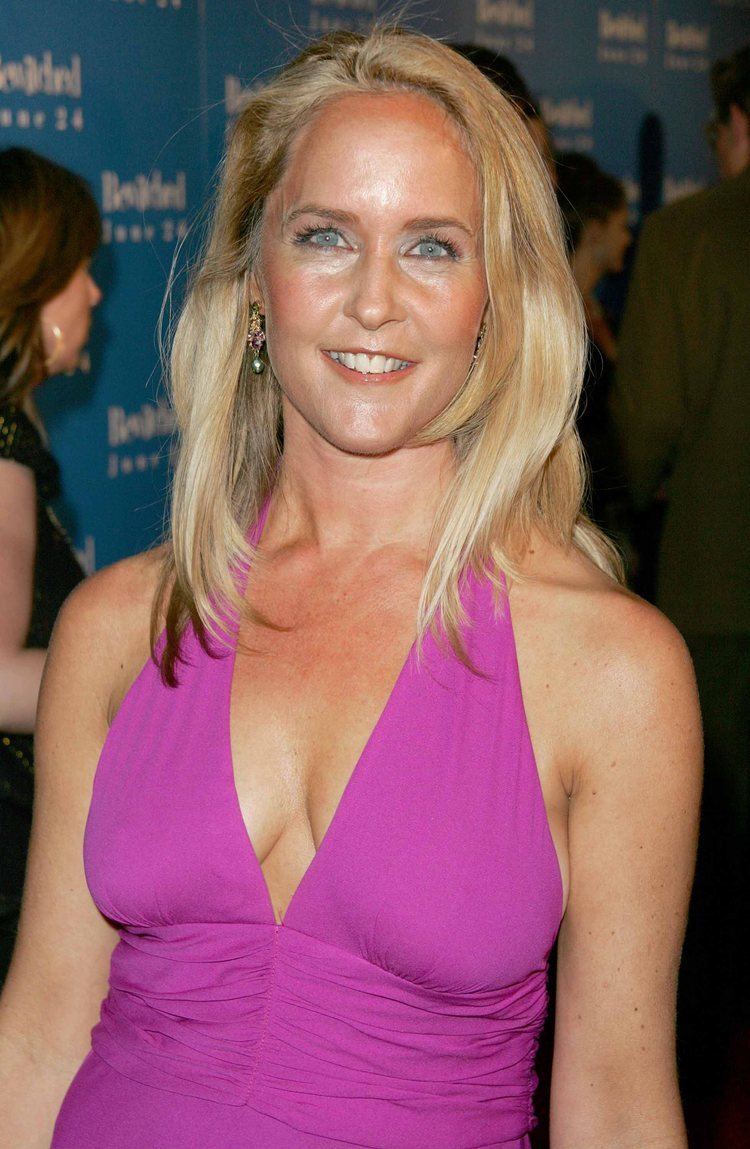 On December 20, 2006, she appeared as one of the 12 "strangers" on the NBC game show Identity. The contestant thought that Murphy was an Army Ranger. In 2007, she was featured on CNN Headline News as a "Celebrity With a Cause" discussing her work with autism-related charities.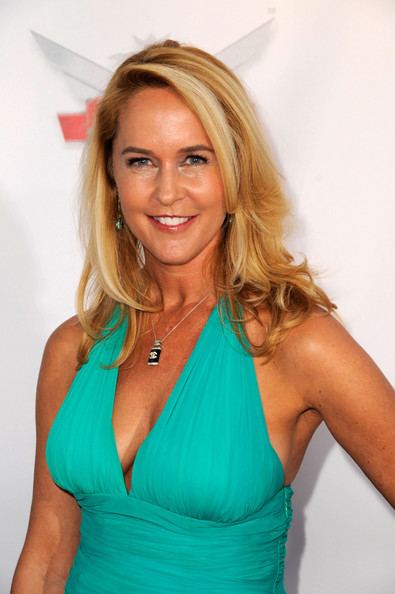 In 2008, Murphy appeared as celebrity judge on Danny Bonaduce's I Know My Kid's a Star reality show contest for young actors and with Bob Saget on 1 vs. 100. She has also appeared on Craft Lab (DIY/HGTV), Groomer Has It (Animal Planet) with her giant Leonberger, and on Over Your Head (HGTV) building flagstone steps in her backyard.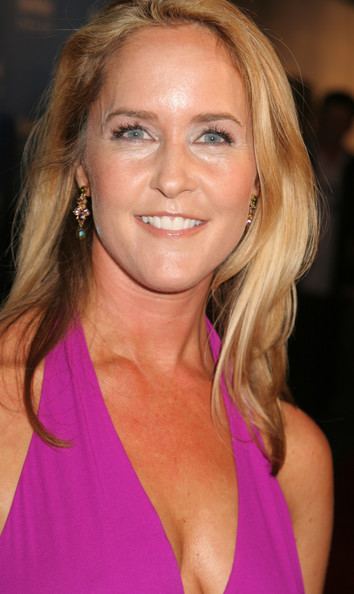 Murphy also starred on Hulk Hogan's Celebrity Championship Wrestling series for CMT, in which the celebrities trained as professional wrestlers. Erin's wrestling persona is Mistress of Mayhem (aka M.O.M.)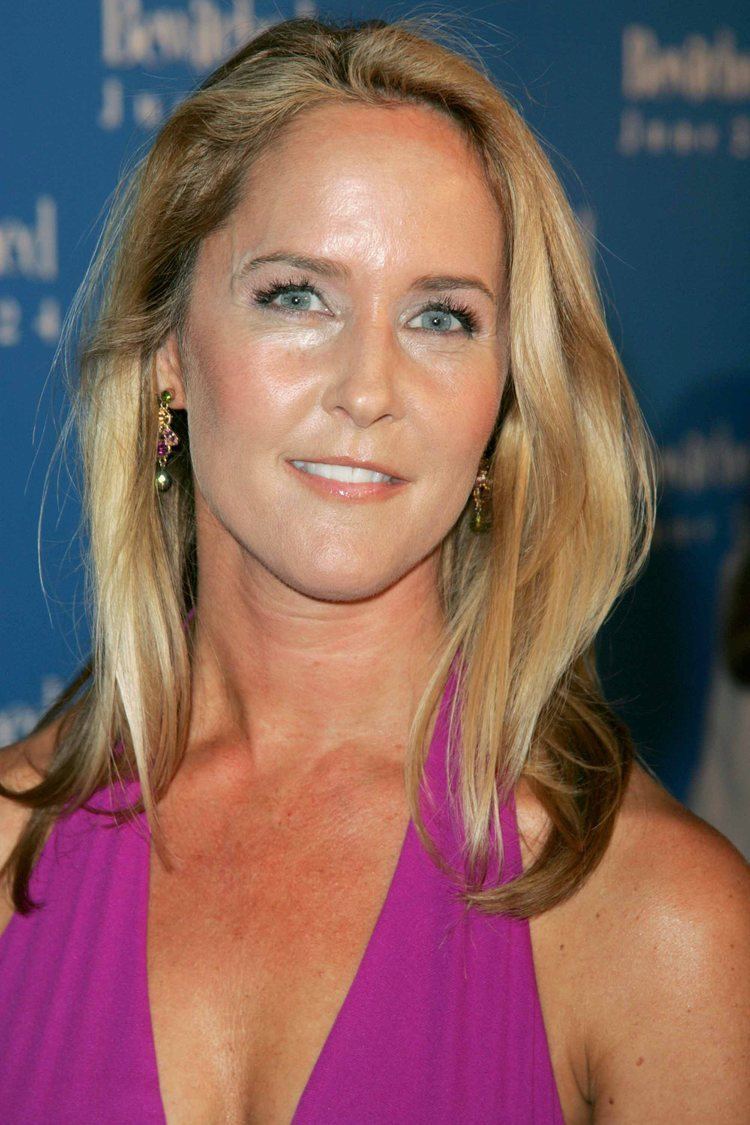 Murphy was a contestant in the celebrity finale of season one of Rupaul's Drag U.
Personal life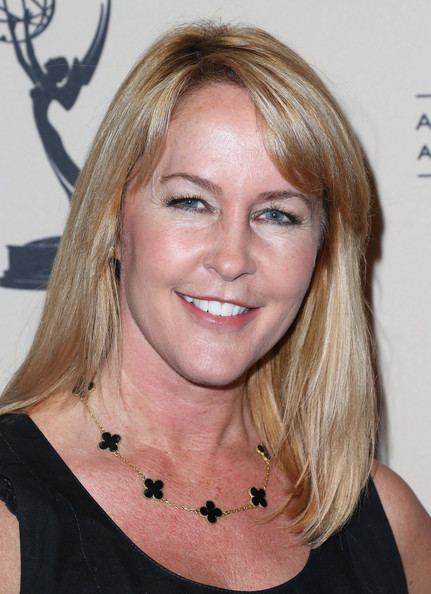 Murphy is a fashion, beauty, and luxury lifestyle writer, with her work appearing in numerous magazines and ezines. She is also a motivational speaker and is very active in fundraising for numerous charitable organizations. Murphy often speaks out on the subject of autism because one of her sons has the disorder.
She is the celebrity spokeswoman for Verge Living, a residential-retail development in downtown Las Vegas. Her husband Darren is the president of Verge Living; Erin Murphy started its philanthropic arm, Verge Giving.
Murphy was featured in a photo spread January 2012 in OK! magazine with two of her alpacas on her ranch in Bell Canyon, California. Murphy discussed her company Erin Murphy Knits which offers hand knit eco-friendly alpaca wear.
Filmography
Actress
2019
TV Therapy (TV Series)
as
Tabitha
- Tabitha (2019) - Tabitha
2017
I Might Be Famous (Short)
as
Erin
2017
Life Interrupted (TV Movie)
as
Nina Woodworth
2014
The Comeback Kids (TV Series)
as
Erin Murphy
- Re-United and It Feels So Good (2015) - Erin Murphy
- The Return of Debbie (2014) - Erin Murphy
- Richie and Gary Re-Unite (2014) - Erin Murphy
2014
Youthful Daze (TV Series)
as
Realtor
- Revisiting the Past (2014) - Realtor
2013
Marie (TV Series)
- Jo Frost & Erin Murphy (2013)
2012
Karma's a B*tch (TV Series)
as
Vanity
- Meet the Beings (2012) - Vanity
2010
Karma's a Bitch (Short)
as
Vanity
1973
Lassie (TV Series)
as
Molly Craig
- The Visitor (1973) - Molly Craig
1966
Bewitched (TV Series)
as
Tabitha Stephens / Tabatha Stephens
- A Good Turn Never Goes Unpunished (1972) - Tabitha Stephens
- School Days, School Daze (1972) - Tabitha Stephens
- George Washington Zapped Here: Part 2 (1972) - Tabitha Stephens (credit only)
- George Washington Zapped Here: Part 1 (1972) - Tabitha Stephens
- Tabitha's First Day at School (1972) - Tabitha Stephens
- Samantha on Thin Ice (1972) - Tabitha Stephens
- Serena's Richcraft (1972) - Tabitha Stephens (voice, uncredited)
- Samantha's Magic Sitter (1972) - Tabitha Stephens
- Adam, Warlock or Washout (1971) - Tabitha Stephens
- Three Men and a Witch on a Horse (1971) - Tabitha Stephens
- Hansel and Gretel in Samanthaland (1971) - Tabitha Stephens
- TV or Not TV (1971) - Tabitha Stephens
- Paris, Witches Style (1971) - Tabitha Stephens
- Samantha's Not So Leaning Tower of Pisa (1971) - Tabitha Stephens
- Samantha and the Loch Ness Monster (1971) - Tabitha Stephens
- How Not to Lose Your Head to Henry VIII: Part 1 (1971) - Tabitha Stephens (uncredited)
- Samantha and the Antique Doll (1971) - Tabitha Stephens
- Samantha's Psychic Slip (1971) - Tabitha Stephens
- Out of the Mouths of Babes (1971) - Tabitha Stephens
- Money Happy Returns (1971) - Tabitha Stephens
- Darrin Goes Ape (1971) - Tabitha Stephens
- This Little Piggie (1971) - Tabitha Stephens
- Samantha and the Troll (1971) - Tabitha Stephens
- Mary, the Good Fairy (1971) - Tabitha Stephens
- Sisters at Heart (1970) - Tabitha Stephens
- Samantha's Old Salem Trip (1970) - Tabitha Stephens
- The Salem Saga (1970) - Tabitha Stephens
- Salem, Here We Come (1970) - Tabitha Stephens
- If the Shoe Pinches (1970) - Tabitha Stephens
- Okay, Who's the Wise Witch? (1970) - Tabitha Stephens
- Just a Kid Again (1970) - Tabitha Stephens
- Tabitha's Very Own Samantha (1970) - Tabitha Stephens
- The Phrase Is Familiar (1970) - Tabitha Stephens
- Samantha's Lost Weekend (1970) - Tabitha Stephens
- Samantha's Better Halves (1970) - Tabitha Stephens
- Santa Comes to Visit and Stays and Stays (1969) - Tabitha Stephens
- Sam's Double Mother Trouble (1969) - Tabitha Stephens
- Daddy Comes to Visit (1969) - Tabitha Stephens (credit only)
- Samantha's Secret Spell (1969) - Tabitha Stephens
- A Bunny for Tabitha (1969) - Tabitha Stephens
- To Trick-Or-Treat or Not to Trick-Or-Treat (1969) - Tabitha Stephens
- Naming Samantha's New Baby (1969) - Tabitha Stephens
- And Something Makes Four (1969) - Tabitha Stephens
- Samantha's Caesar Salad (1969) - Tabitha Stephens
- Samantha's Yoo Hoo Maid (1969) - Tabitha Stephens
- Sam and the Beanstalk (1969) - Tabitha Stephens
- Samantha and Darrin in Mexico City (1969) - Tabitha Stephens
- Samantha's Shopping Spree (1969) - Tabitha Stephens
- Samantha's Good News (1969) - Tabitha Stephens
- Daddy Does His Thing (1969) - Tabitha Stephens
- Samantha's Power Failure (1969) - Tabitha Stephens
- Tabitha's Weekend (1969) - Tabitha Stephens
- Going Ape (1969) - Tabitha Stephens
- Samantha, the Sculptress (1969) - Tabitha Stephens
- Samantha, the Bard (1969) - Tabitha Stephens
- One Touch of Midas (1969) - Tabitha Stephens
- Cousin Serena Strikes Again: Part 2 (1969) - Tabitha Stephens
- Samantha's Super Maid (1969) - Tabitha Stephens
- I Don't Want to Be a Toad, I Want to Be a Butterfly (1968) - Tabitha Stephens
- Samantha Loses Her Voice (1968) - Tabitha Stephens
- Mirror, Mirror, on the Wall (1968) - Tabitha Stephens (voice)
- It's So Nice to Have a Spouse Around the House (1968) - Tabitha Stephens
- Darrin Gone! and Forgotten? (1968) - Tabitha Stephens (credit only)
- Samantha on the Keyboard (1968) - Tabitha Stephens
- Splitsville (1968) - Tabatha Stephens
- The No-Harm Charm (1968) - Tabatha Stephens
- Samantha's Secret Saucer (1968) - Tabatha Stephens
- A Majority of Two (1968) - Tabatha Stephens
- I Confess (1968) - Tabatha Stephens
- Tabatha's Cranky Spell (1968) - Tabatha Stephens
- Playmates (1968) - Tabitha Stephens
- To Twitch or Not to Twitch (1968) - Tabatha Stephens
- How Green Was My Grass (1968) - Tabatha Stephens
- Prince of a Guy (1968) - Tabatha Stephens
- Hippie, Hippie, Hooray (1968) - Tabatha Stephens
- Humbug Not to Be Spoken Here (1967) - Tabatha Stephens
- I Get Your Nannie, You Get My Goat (1967) - Tabatha Stephens
- Solid Gold Mother-in-law (1967) - Tabatha Stephens
- Samantha's Thanksgiving to Remember (1967) - Tabatha Stephens
- Allergic to Macedonian Dodo Birds (1967) - Tabatha Stephens
- That Was No Chick, That Was My Wife (1967) - Tabatha Stephens (uncredited)
- Out of Sync, Out of Mind (1967) - Tabatha Stephens
- A Safe and Sane Halloween (1967) - Tabatha Stephens
- No Zip in My Zap (1967) - Tabatha Stephens
- Toys in Babeland (1967) - Tabatha Stephens
- Nobody But a Frog Knows How to Live (1967) - Tabatha Stephens
- How to Fail in Business with All Kinds of Help (1967) - Tabatha Stephens
- It's Wishcraft (1967) - Tabitha Stephens
- No More Mr. Nice Guy (1967) - Tabatha Stephens
- Charlie Harper, Winner (1967) - Tabatha Stephens
- Art for Sam's Sake (1967) - Tabatha Stephens
- Hoho the Clown (1967) - Tabatha Stephens
- A Gazebo Never Forgets (1966) - Tabatha Stephens
- My Friend Ben (1966) - Tabatha Stephens (uncredited)
- Sam's Spooky Chair (1966) - Tabatha Stephens
- I'd Rather Twitch Than Fight (1966) - Tabatha Stephens
- The Short Happy Circuit of Aunt Clara (1966) - Tabatha Stephens
- Dangerous Diaper Dan (1966) - Tabatha Stephens
- Endora Moves in for a Spell (1966) - Tabatha Stephens
- Accidental Twins (1966) - Tabatha Stephens (uncredited)
- Witches and Warlocks Are My Favorite Things (1966) - Tabatha Stephens (uncredited)
- The Moment of Truth (1966) - Tabatha Stephens (uncredited)
- Nobody's Perfect (1966) - Tabatha Stephens (uncredited)
Thanks
2005
Bewitched: The Magic Unveiled (Video short) (special thanks)
Self
2021
The Family Film Awards (TV Special)
as
Self / Presenter
2021
KCAL 9 News (TV Series)
as
Self
- Hollywood Museum Re-Opening (2021) - Self
2021
The Hollywood Moment (TV Series)
as
Self
- BJ Korros with All Star 99th Birthday Salute to Norman Lear (2021) - Self
2021
To Tell the Truth (TV Series)
as
Self - Contestant
- Jimmy Kimmel, Andrea Savage, and Sherri Shepherd (2021) - Self - Contestant
2020
The Hollywood Moment at Home Edition (TV Series)
as
Self
- S1 E11 BJ Korros/Ed Asner Celebrating 91 Years (2020) - Self
2020
Beauty and Truth (TV Series)
as
Self / Guest
- Slim, Sexy, Smart but Conscientious & Comfortable (2020) - Self / Guest
2018
The Night Time Show (Podcast Series)
as
Self - Guest
- #93: Erin Murphy- Bewitched (2018) - Self - Guest
2015
The 1st Annual Carney Awards
as
Self - Contestant
2014
The Comeback Kids (TV Series)
as
Self - Special Guest
- Reality TV Sucks (2014) - Self - Special Guest
2014
Tragical History Tour (Video short)
as
Self - Host
2014
Ken Boxer Live (TV Series)
as
Self - Guest
- Erin Murphy (2014) - Self - Guest
2013
Actors for Autism Interviews (TV Series)
as
Self
- Erin Murphy (2013) - Self
2013
Q N' A with Mikki and Shay (TV Series)
as
Self
- Erin Murphy Interview: TV Ranch Warming Celebration (2013) - Self
- Erin Murphy Interview: Hooray for Hollywood High Awards Carol Burnett (2013) - Self
2012
Teens Wanna Know (TV Series documentary)
as
Self - Guest
- Chill at the Queen Mary with Disney & Nick Stars (2012) - Self - Guest
2011
Icon News (TV Series)
as
Self - Red Carpet Guest
- A Rising Icon (2011) - Self - Red Carpet Guest
2010
RuPaul's Drag U (TV Series)
as
Self - Contestant
- A Star Is Born Again (2010) - Self - Contestant
2008
Hulk Hogan's Celebrity Championship Wrestling (TV Series)
as
Self
- Recap All Skills (2008) - Self (credit only)
- The Finale (2008) - Self
- In-Ring Psychology (2008) - Self (credit only)
- Train with the Pros (2008) - Self (credit only)
- Pick Your Gimmick (2008) - Self
- Talkin' Trash (2008) - Self (credit only)
- Down to Basics (2008) - Self
2007
Whatever Happened To? (TV Series)
as
Self
- Little Sweethearts (2007) - Self
2006
Identity (TV Series)
as
Self - Stranger
- Episode #1.3 (2006) - Self - Stranger
2006
Where Are They Now (TV Series)
as
Self - Guest
- Episode dated 7 May 2006 (2006) - Self - Guest
2005
50 Cutest Child Stars: All Grown Up (TV Movie documentary)
as
Self
2005
TV Land Confidential (TV Series documentary)
as
Self
- Changing Times and Trends (2005) - Self
- When Real Life and Screen Life Collide (2005) - Self
2005
Bewitched: The Magic Unveiled (Video short)
as
Self
2004
Surge of Power: The Stuff of Heroes
as
Self
2004
TV Land Convention Special (TV Movie documentary)
as
Self
2003
TV Land Awards: A Celebration of Classic TV (TV Special)
as
Self
1999
Television: The First Fifty Years (Video documentary)
as
Self - Interviewee / Tabitha Stephens
1999
E! True Hollywood Story (TV Series documentary)
as
Self
- Bewitched (1999) - Self
1999
Biography (TV Series documentary)
as
Self
- Elizabeth Montgomery: A Touch of Magic (1999) - Self
1998
Howard Stern (TV Series)
as
Self
- Episode dated 1 April 1998 (1998) - Self
1997
Halloween... The Happy Haunting of America! (Documentary)
as
Self
1997
The Rosie O'Donnell Show (TV Series)
as
Self
- Episode #1.237 (1997) - Self
1970
Life with Linkletter (TV Series)
as
Self
- Erin & Diane Murphy, Reuben Pannor, Anton Szandor LaVey (1970) - Self
1970
The Art Linkletter Show (TV Series)
as
Self
- Episode dated 28 May 1970 (1970) - Self
References
Erin Murphy Wikipedia
(Text) CC BY-SA