Full Name

Diane Kathleen Murphy

Born

June 17, 1964 (age 56) (

1964-06-17

)

Encino, California, United States

Similar People

Erin Murphy

, Kasey Rogers, David White, Alice Ghostley, Elizabeth Montgomery
Erin Murphy - 2 Actors 1 Part - Tabitha on Bewitched
Diane Kathleen Murphy (born June 17, 1964) is a former child actress, best known for sharing the role of "Tabitha" with her fraternal twin sister Erin in the 1960s television series Bewitched for one season. Erin then took over the part for the remaining six seasons. Diane left the entertainment industry at age thirteen and never returned. She later earned an MBA.
Contents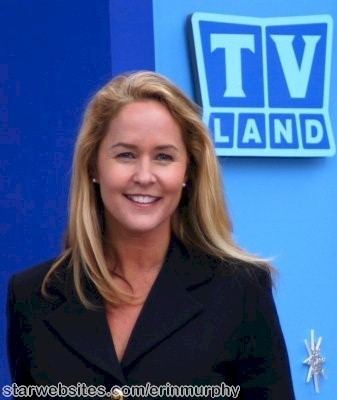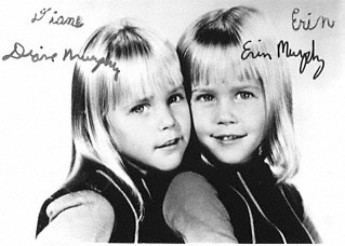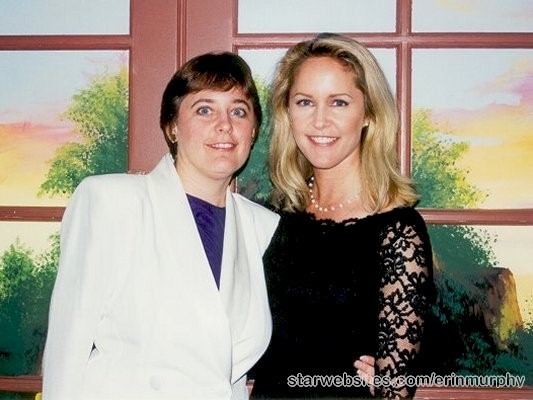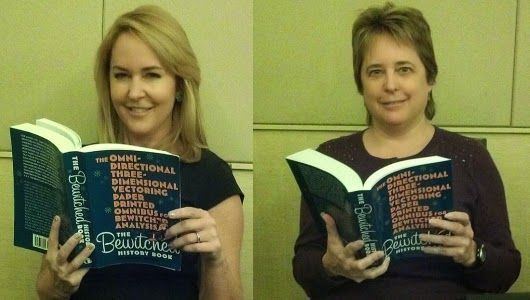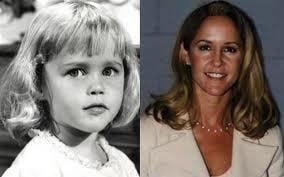 Filmography
Actress
1974
ABC Afterschool Specials (TV Series)
as
Carol
- The Magical Mystery Trip Through Little Red's Head (1974) - Carol (voice)
1966
Bewitched (TV Series)
as
Tabatha Stephens / Party Guest / Raggedy Ann / ...
- Samantha's Magic Sitter (1972) - Party Guest (uncredited)
- Samantha and the Troll (1971) - Raggedy Ann
- A Bunny for Tabitha (1969) - Diane
- Samantha Fights City Hall (1968) - Tabitha Stephens
- Hippie, Hippie, Hooray (1968) - Tabatha Stephens (uncredited)
- Samantha's Thanksgiving to Remember (1967) - Tabatha Stephens (uncredited)
- Allergic to Macedonian Dodo Birds (1967) - Tabatha Stephens (uncredited)
- A Safe and Sane Halloween (1967) - Tabatha Stephens (uncredited)
- How to Fail in Business with All Kinds of Help (1967) - Tabatha Stephens (uncredited)
- It's Wishcraft (1967) - Tabatha Stephens (uncredited)
- Charlie Harper, Winner (1967) - Tabatha Stephens (uncredited)
- Hoho the Clown (1967) - Tabatha Stephens (uncredited)
- A Gazebo Never Forgets (1966) - Tabatha Stephens (uncredited)
- Sam's Spooky Chair (1966) - Tabatha Stephens (uncredited)
- The Short Happy Circuit of Aunt Clara (1966) - Tabatha Stephens (uncredited)
- Dangerous Diaper Dan (1966) - Tabatha Stephens (uncredited)
- Endora Moves in for a Spell (1966) - Tabatha Stephens (uncredited)
- Accidental Twins (1966) - Tabatha Stephens (uncredited)
- Witches and Warlocks Are My Favorite Things (1966) - Tabatha Stephens (uncredited)
- The Moment of Truth (1966) - Tabatha Stephens (uncredited)
- Nobody's Perfect (1966) - Tabatha Stephens (uncredited)
Self
1970
Life with Linkletter (TV Series)
as
Self
- Erin & Diane Murphy, Reuben Pannor, Anton Szandor LaVey (1970) - Self
1970
The Art Linkletter Show (TV Series)
as
Self
- Episode dated 28 May 1970 (1970) - Self
References
Diane Murphy Wikipedia
(Text) CC BY-SA