Cause of death

Heart attack




Role

Character actor




Name

Dub Taylor




Years active

1938–1993




Resting place

Cremation








Born

February 26, 1907 (

1907-02-26

) Richmond, Virginia, USA


Occupation

Film and television actor




Died

October 3, 1994, Los Angeles, California, United States




Spouse

Florence Gertrude Heffernan (m. 1930–1987)




Children

Buck Taylor, Faydean Taylor Tharp




Siblings

George Taylor, Minnie Margret Taylor, Maud Clare Taylor, Edna Fay Taylor




Movies

Back to the Future Part III, Bonnie and Clyde, Maverick, The Wild Bunch, A Man Called Horse




Similar People

Buck Taylor, Denver Pyle, Harry Carey Jr, Elliot Silverstein, Sam Peckinpah
That guy the legacy of dub taylor
Walter Clarence Taylor Jr. (February 26, 1907 – October 3, 1994), known as Dub Taylor, was an American character actor who from the 1940s into the 1990s worked extensively in films and on television, often in Westerns but in comedies. He was the father of actor Buck Taylor, who played the character Newly O'Brien on Gunsmoke.
Contents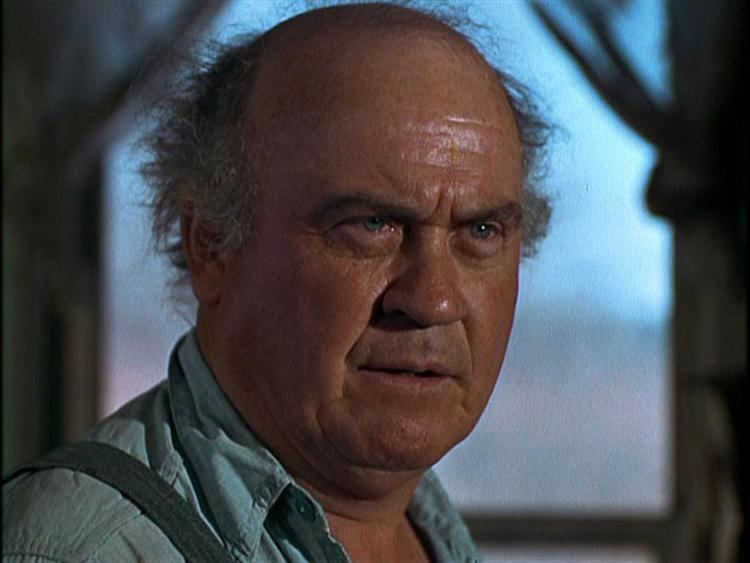 Behind the scenes of that guy the legacy of dub taylor
Early life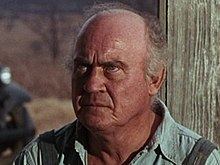 Walter C. Taylor Jr. was born in 1907 in Richmond, Virginia, the middle child of five children of Minnie and Walter C. Taylor, Sr. According to the federal census of 1920, young Walter had two older sisters, Minnie Marg[aret] and Maud, a younger brother named George, and a little sister, Edna Fay. The family moved to Augusta, Georgia, around 1912, when Walter was five years old; and the Taylors lived in that city until he was thirteen. The census of 1920 also documents that Dub's mother was a native of Pennsylvania and his father was a native of North Carolina, who worked in Augusta at that time as a "Cotton Broker". While living in Georgia as a boy, Walter, Jr., got his lifelong nickname when his friends began calling him "W" (double-u) and then shortened his nickname even farther, to just "Dub". It was in Georgia, too, where Taylor befriended Ty Cobb, Jr., the son of the legendary professional baseball player.
Career
A vaudeville performer, according to Internet Movie Database, Dub Taylor was a member of the 1937 Alabama Crimson Tide football team that played in the 1938 Rose Bowl. He stayed behind to establish a career in films, making his film debut in 1938 as the cheerful ex-football captain Ed Carmichael in Frank Capra's You Can't Take It With You. Taylor secured the part because the role required an actor who could also play the xylophone. Later, during the 1950s and early 1960s, he demonstrated his considerable talent for playing the xylophone on several television shows, including an episode on the syndicated series Ranch Party hosted by Tex Ritter.
In 1963, he appeared in the film The Taming of the West, in which he originated the character of "Cannonball, a role he continued to play for the next ten years, in over fifty films. "Cannonball" was a comic sidekick to "Wild Bill" Saunders (played by Bill Elliott), a pairing that continued through thirteen features, during which Elliott's character became Wild Bill Hickok.
During this period, a productive relationship with Tex Ritter as Elliott's co-hero began with King of Dodge City. That partnership lasted through ten films, but Taylor left after the first one, carrying his "Cannonball" character over to a new series with Russell "Lucky" Hayden. "Wild Bill" then brought in Frank Mitchell to play a very different character, also named "Cannonball", for the remainder of his shows with Ritter.
Taylor moved again to a series of films starring Charles Starrett, who eventually became "The Durango Kid", once again playing his sidekick Cannonball. These films had been produced at Columbia Pictures, Capra's home studio, and had a certain quality of production that seemed to be lacking at the Monogram lot, where Taylor brought his "Cannonball" character in 1947. There he joined up with Jimmy Wakely for a two-year run of sixteen additional films. Those final episodes may have been unpleasant experiences for Taylor, for he never wanted to talk about them thereafter. After 1949, Taylor turned away from Cannonball and embarked on a more varied acting career.
His roles, even during his Cannonball period, were not confined to the aforementioned films. He had bit parts as well in a number of classic motion pictures, including Mr. Smith Goes to Washington with James Stewart, A Star Is Born, and Them!, along with dozens of television roles. Taylor was cast regularly between 1957 and 1958 alongside Alan Hale, Jr. (later the Skipper on Gilligan's Island) in the syndicated Casey Jones television series, in the role of Jones' fireman, Wallie Sims.
Observant fans who saw the 1954 feature film Dragnet watched him in an uncredited role at the start of the movie; his character, gangster Miller Starkie, is killed in the opening scene. He had a small role in the 1958 Walt Disney film Tonka as a rustler of stray horses for sale. That same year Taylor also performed in a brief role in No Time for Sergeants as the representative of the draft board that had previously summoned Will Stockdale (Andy Griffith) from his rural home in Georgia to the United States Air Force. Dub later joined Sam Peckinpah's stock company in 1965's Major Dundee, playing a professional horse thief; and he appeared subsequently in that director's The Wild Bunch (as a prohibitionist minister who gets his flock shot up by the title outlaws in the film's infamous opening scene), Junior Bonner, The Getaway, and Pat Garrett and Billy the Kid, as an aging, eccentric outlaw friend of Billy's. He also appeared in Michael Cimino's crime film Thunderbolt and Lightfoot. Taylor played too the father of Michael J. Pollard's character, C. W. Moss, in the 1967 film Bonnie and Clyde
Despite his extensive career as a character actor in a wide range of roles, Dub Taylor continued to find his niche in Westerns, a genre in which he performed in literally dozens of more films and in episodes of many television series. Taylor often appeared in the guise of talkative hotel or postal clerks, court bailiffs, cooks, or dissolute doctors. He portrayed, for example, an ill-tempered chuckwagon cook in the 1969 film The Undefeated, starring John Wayne and Rock Hudson. He appeared as well in the 1971 movie Support Your Local Gunfighter as the drunken Doc Shultz. Earlier, in the 1950s, he guest-starred three times on the syndicated series The Range Rider, starring Jock Mahoney and Dick Jones, and in the episode "The Last Rebellion" on 26 Men, true stories of the Arizona Rangers starring Tris Coffin. He appeared in the 1955 episode "The Outlander", the fifth episode of Cheyenne, starring Clint Walker, the first hour-long Western on the networks. He then appeared in the 1960s on other Westerns, such on the short-lived ABC military series Custer, starring Wayne Maunder in the title role, and in the episode "Chicken Bill" on the syndicated series Death Valley Days in which he played the Colorado silver miner "Chicken Bill" Lovell He also performed on NBC's series Laredo and guest-starred on NBC's The High Chaparral.
In other genres on television, Taylor performed in two episodes of CBS's anthology series The Lloyd Bridges Show (1962–1963), appearing in the episodes "My Child Is Yet a Stranger" and "The Tyrees of Capital Hill". Taylor also appeared on several occasions on CBS's sitcom The Andy Griffith Show, first as the preacher who marries Charlene Darling to Dud Wash, then as postmaster Talbert, and next as the brother-in-law of town handyman Emmett Clark, who convinces Emmett to give up his shop and sell insurance for a living. Taylor performed too on other sitcoms, including NBC's Hazel with Shirley Booth. His character Mitch Brady, owner of a local cab company and a frequent boyfriend of Hazel's. He was cast with Lucille Ball in an episode of CBS's I Love Lucy and also guest-starred on The Brian Keith Show and in a fourth-season episode of The Cosby Show, both on NBC.
Taylor played a recurring character, Houston Lamb, over the course of four episodes of Little House On The Prairie in seasons six and seven (1979 to 1981). His later years on television were consumed by his weekly appearances on the long-running country music/comedy show Hee Haw. Taylor's participation lasted six seasons, 1985–91, where he was mostly seen as a regular in the Lulu's Truck Stop skit featuring Lulu Roman and Gailard Sartain. Taylor appeared in several episodes of Designing Women as a rustic who becomes enamored of the women from Sugarbaker's during a camping expedition. Taylor made at least two film cameos in the early 1990s. In Back to the Future Part III, he appeared alongside veteran Western actors Pat Buttram and Harry Carey Jr.. His last appearance was in the film Maverick, as a hotel room clerk.
In 1994, he appeared in a commercial for Pace Foods, performing as one of four participants in a fair's "Dip-Off" contest, where he and two other competitors use their "secret ingredient" of Pace Picante Sauce in their dips. When the fourth participant holds up a jar of "Mexican Sauce" as a "secret ingredient ... That stuff's made in New York City!", causing his competitors to shout "NEW YORK CITY?!" and all three give the "Mexican Sauce" user the rough treatment.
Death
Dub Taylor died of a heart attack on October 3, 1994, in Los Angeles. He was cremated, and his ashes were scattered near Westlake Village, California. In addition to being father to Buck Taylor, Dub had a daughter, Faydean Taylor Tharp.
Legacy
Before he joined the Gunsmoke cast, Buck Taylor between 1966 and 1967 appeared in ten episodes of the largely forgotten ABC Western The Monroes. Dub Taylor appeared in two episodes of that series, and he also guest-starred numerous times on Gunsmoke. Buck and his father appeared together in the 1991 Turner Network Television film Conagher starring Buck's friend Sam Elliott and Elliott's wife Katharine Ross, along with Gunsmoke veteran Ken Curtis, whose performance in that made-for-television movie proved to be his last screen appearance.
In early 2006, filmmaker Mark Stokes began directing a feature-length documentary on the life of Dub Taylor, That Guy: The Legacy of Dub Taylor, which has received support from the Taylor Family and many of Dub's previous co-workers, including Bill Cosby, Peter Fonda, Dixie Carter, John Mellencamp, Don Collier, and Cheryl Rogers-Barnett. The project is from executive producers Stokes and James Kicklighter from JamesWorks Entertainment and Professor Pauper Productions.
References
Dub Taylor Wikipedia
(Text) CC BY-SA