Preceded by

Kanti Ganguly


Occupation

ActressMLAPolitician




Role

actress


Constituency

Raidighi, West Bengal


Name

Debashree Roy




Nieces

Rani Mukerji




Born

8 August 1961 (age 62) Kolkata, India (

1961-08-08

)


Political party

All India Trinamool Congress


Spouse

Prosenjit Chatterjee (m. 1992–1995)


Parents

Arati Roy, Birendra Kishore Roy




Movies

Shukno Lanka, Unishe April, 36 Chowringhee Lane, Troyee, Aakrosh


Similar People

Prosenjit Chatterjee, Satabdi Roy, Arpita Pal, Aparna Sen, Rituparno Ghosh
Debashree Roy (born 8 August 1961) is an Indian actress, politician and social activist. She is known for her work in Bengali cinema. She acted in more than 100 films and has won 40 awards, including a National Film Award for Best Actress for the film Unishe April in 1995. In some of her films as a child actress she used the screen name Kumari Chumki. She acted with the screen-name Chintamani in Tamil film industry.
Contents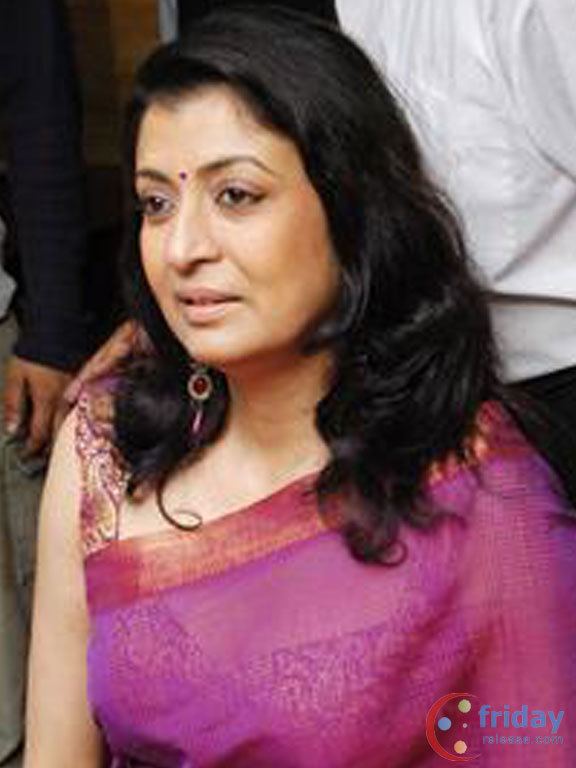 Bengali actress kiss 2 debashree roy kissing anjan dutt
Early life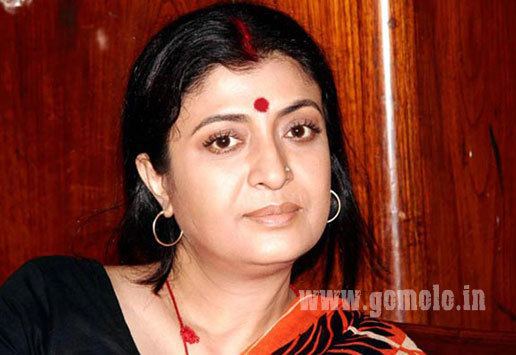 Roy was born to Birendra Kishore Roy and Arati Roy of Kolkata, West Bengal and was brought up there. At the age of 5, she acted in the movie Pagol Thakur (1967), directed by Hirammoy Sen. In 1969, she appeared as a child artist in the movie Balak Gadadhar. In these films, she was credited by the name Kumari Chumki. Then, at the age of 9, she appeared in the movie Kuheli (inspired by Rebecca) directed by Tarun Majumdar.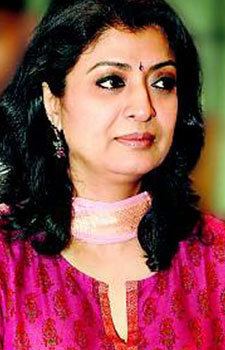 She is a well-known Odissi dancer. She started her dancing career as a stage performer in her early years. She took her dancing lessons from her mother, her elder sister Purnima Roy, Bandana Sen and Kelucharan Mahapatra. She had her own dance group Nataraj.
Career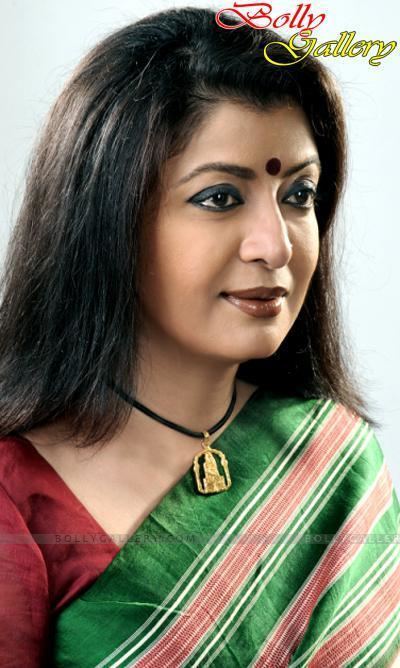 Roy was very successful in Bengali films landing important lead roles in commercial as well as parallel cinema. The high point of her career was her National Award winning role of a young doctor from a dysfunctional family in the Rituparno Ghosh film Unishe April. In the televised version of the Indian epic Mahabharata, directed by B.R.Chopra, she portrayed the role of Satyavati, second wife of the king Shantanu of Hastinapur, stepmother of Gangaputra Bheeshma, and mother of Chitrangada and Vichitravirya.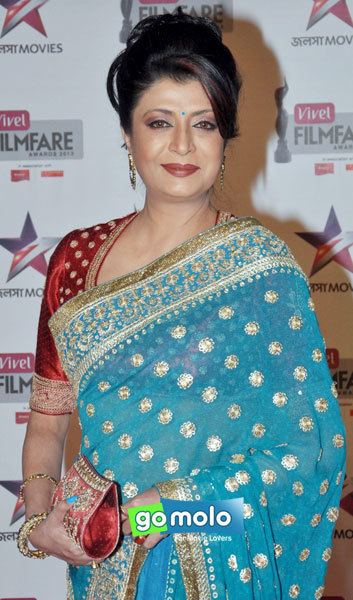 As a female lead she first appeared in the film Nadi Theke Sagare directed by Arabinda Mukhopdhay opposite Mithun Chakraborty. She also acted as lead opposite to Prem Nazir in the Malayalam Movie "Ee Ganam Marakkumo" (1978). Her other major films were Dadar Kirti by Tarun Majumdar, 36 Chowringhee Lane by Aparna Sen, Unishe April by Rituporno Ghosh, Kabhi Ajnabi The, Poolwari, Jiyo to Ayese Jio, Mamta Ki Chhao Mein, Justice Choudury etc. She won the National Award for the Best Actress in the year 1996 for Unishe April.
Politics
Debashree, currently a Member of the Legislative Assembly from All India Trinamool Congress, successfully contested the West Bengal assembly elections 2011 against CPI(M) candidate and former minister Kanti Ganguly, from the Raidighi.
Personal life
She was married to Bengali actor Prasenjit Chatterjee for a brief period. She is the maternal aunt of Bollywood actress Rani Mukherjee.
Filmography
24th July (2014)
Jakhan Esechhilem (2013)
Tabu Mane Rekho (2013)
Antoral (2013)
Swabhoomi (2013)
Latto (2013)
Antare Bahire (2012)
Life in Park Street (2012)
Bhalo Meye Mando Meye (2012)
Jibon Rang Berang (2011)
Ei Aranya (2011)
Thik Ekdin (2011)
Haanda Bhonda (2010)
Antarbas (2010)
Thikana Rajpath (2010)
Sukhno Lonka (2010)
Rahasya (2009)
Anubhab (2009)
Pakhi (2009)
Narak Guljar (2009)
Lal Ranger Duniya (2008)
Dus Din Pore (2007)
Mahaguru (2007)
Tiger (2007)
Minister Fatakeshto (2007)
MLA Fatakeshto (2006)
Abhimanyu (2006)
Je Jon Thake Majhkhane (2006)
Manush Bhut (2006)
Debi (2005)
Yuddho (2005)
Tista (2005)
Ami Je Ke Tomar (2004)
Prohor (2004)
Sagar Kinare (2004)
Satabdir Galpo (2004)
Warish (2004)
Mejdidi (2003)
Abaidha (2002) (The Demolition Man)
Chelebela (2002)
Ferari Fauj (2002)
Gandharbi (2002)
Shilpantar (2002)
Antarghaat (2001)
Dekha (2001)
Ek Je Aachhe Kanya (2001) (Rupa The Girl)
Chaka (2000)
Debanjali (2000)
Joy Ma Durga (2000)
Asukh (1999)
Jiban Niye Khela (1999)
Rajdanda (1999)
Sundar Bou (1999)
Ajab Ganyer Ajab Katha (1998)
Daho (1998)
Ganga (1998)
Putrabadhu (1998)
Swami Vivekananda (1998 film) as Sarada Devi
Jiban Jouban (1997)
Yoddha (1997)
Beyadap (1996)
Bhoy (1996)
Lathi (1996)
Rabibar (1996)
Unishe April (1996) (19 April)
Cinemay Jamon Hoy (1994)
Nagpanchami (1994)
Noti Binodini (1994)
Rajar Raja (1994)
Rakta Nadir Dhara (1994)
Sandhyatara (1994)
Tobu Mane Rekho (1994)
Mayer Ashirbad (1993)
Phire Paoa (1993)
Rakter Swad (1993)
Shraddhanjali (1993)
Tomar Rakte Amar Sohag (1993)
Anutap (1992)
Gunjan (1992)
Mayabini (1992)
Pritrireen (1992)
Prem (1992)
Purushottam (1992)
Rakte Lekha (1992)
Ahankar (1991)
Sadharan Meya (1991)
Shubha Kamana (1991)
Thikana (1991)
Bhagyalipi (1990)
Debata (1990)
Garmil (1990)
Mamta Ki Chhaon Mein (1990)
Papi (1990)
Agnitrishna (1989)
Akrosh (1989)
Aparanher Alo (1989) (Twilight)
Asha (1989)
Chokher Aloy (1989)
Jhankar (1989)
Nayanmoni (1989)
Pyar ka sawan[1989]
Phulwari (1989)
Agaman (1988)
Debi Baran (1988)
Heerar Shikal (1988)
Ora Charjan (1988)
Shankhachur (1988)
Surer Sathi (1988)
Mahabharat TV Series as Satyavati
Surer Akashe (1988)
Arpan (1987)
Gayak (1987)
Mouna Mukhar (1987)
Pratikar (1987)
Samrat O Sundari (1987)
Abhishap (1986)
Artanad (1986)
Jiban Lalmahal (1986)
Madhumoy (1986)
Parinati (1986)
Tin Purush (1986)
Uttar Lipi (1986)
Manaivi Ready (1986)
Kabhi Ajnabi The (1985)
Bhalobasa Bhalobasa (1985)
Nishante (1985)
Bishabriksha (1984)
Parbat Priya (1984)
Prarthana (1984)
Sagar Balaka (1984)
Agamikal (1983)
Nishibhor (1983)
Samapti (1983)
Aparupa (1982)
Meghmukti (1982)
Troyee (1982)
Father (1981)
36 Chowringhee Lane (1981)
Jiyo To Aise Jiyo (1981)
Subarno Golak (1981)
Dadar Kirti (1980)
Ee Ganam Marakkumo (Malayalam) (1978)
Kuheli (1971)
Balak Gadadhar (1969)
Awards
Bangabhusan-the second highest civilian award in West Bengal In 2014.
1st Kalakar Award-1993-Best Actress for "Prem".
3rd Kalakar Award-1995-Best Actress Award for "SandhyaTara".
Kalakar Award-1996-Best Actress (Television) Award for "Louha Kapat".
Kalakar Award-2002-Best Actress Award for "Dekha".
Kalakar Award-2003-Best Actress Award for Silpantar
National Award-1997-best actress for Unishe April
BFJA Award-1992-best actress for Thikana
BFJA Award-1997-best actress for Unishe April
BFJA Award-2000-best actress award for Asukh
Anondalok Award-2005-best actress for Tista.
Bharat Nirman Award in 1999.
Songs
Ektu Bosho
Ei Korechho Bhalo
Badhu Kon Alo (2)
Tomar Dake Sara Dite
Eso Pranbharan
Ek Tanete Jemon Temon
Kotha Hoyechilo
Aaro Kachakachi
Jana Ajana Pathey Cholechi
Khopar Ei Golap Diye
Ei Chanda Ei Ananda
Jabam Abdhi
Chorono Dhorite
Kobe Ke Kothay
Saat Suron Ki
Mamo Chitte Niti Nritye
Gopan Kathati Rabe
Jato Swapno Chhilo
Tomar Kache E Bar Magi
Ebar Nirab Kore Dao
Abhaga Jedike Chay
Harmana Har

References
Debashree Roy Wikipedia
(Text) CC BY-SA