Years active

1992–present









Full Name

David Edward Williams

Born

20 August 1971 (age 50) (

1971-08-20

)

Merton, London, England

Occupation

Comedianactorauthortelevision personalityactivist

Books




Similar People




Profiles



Simon cowell david walliams on the jonathan ross show 24 3 2012
David Edward Williams, OBE (born 20 August 1971), known professionally as David Walliams , is an English comedian, actor, talent-show judge, author, presenter, and activist, known for his partnership with Matt Lucas on the BBC One sketch show Little Britain.
Contents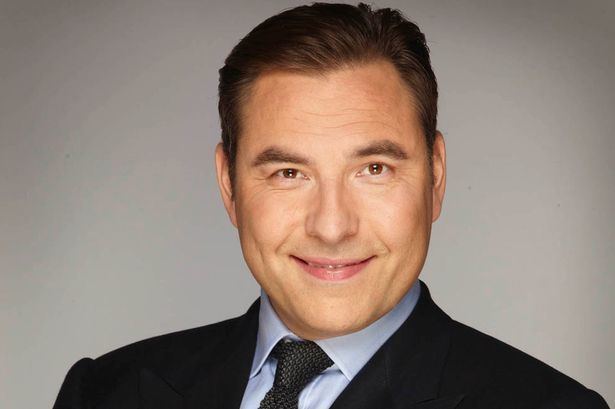 Since 2012 Walliams has been a judge on the ITV talent show Britain's Got Talent. He wrote and starred in two series of the BBC One sitcom Big School, playing the role of chemistry teacher Keith Church. In 2015, he starred as Tommy Beresford in the BBC series Partners in Crime based on the Tommy and Tuppence novels by Agatha Christie.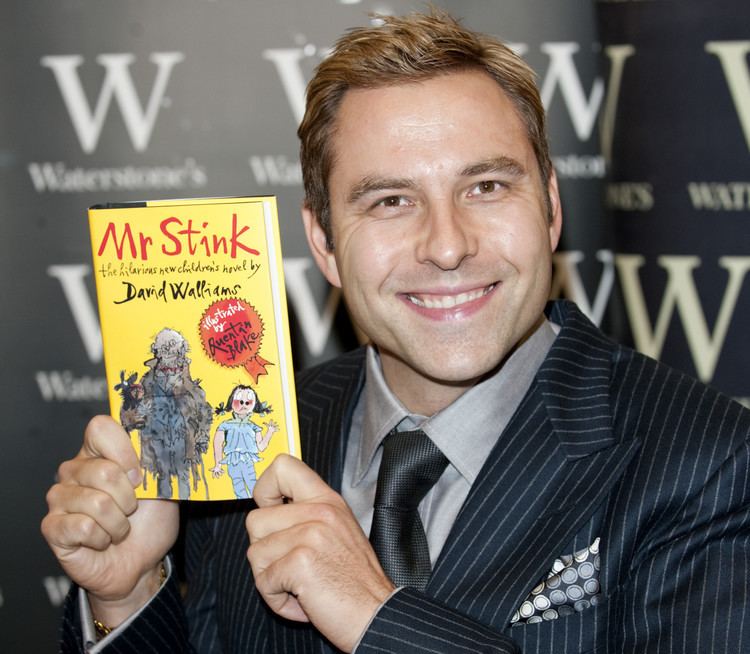 Walliams is also a writer of children's books. To date he has sold more than 12.5 million copies and his books have been translated into 46 languages. He has been described as "the fastest growing children's author in the UK": his literary style has been compared to that of Roald Dahl.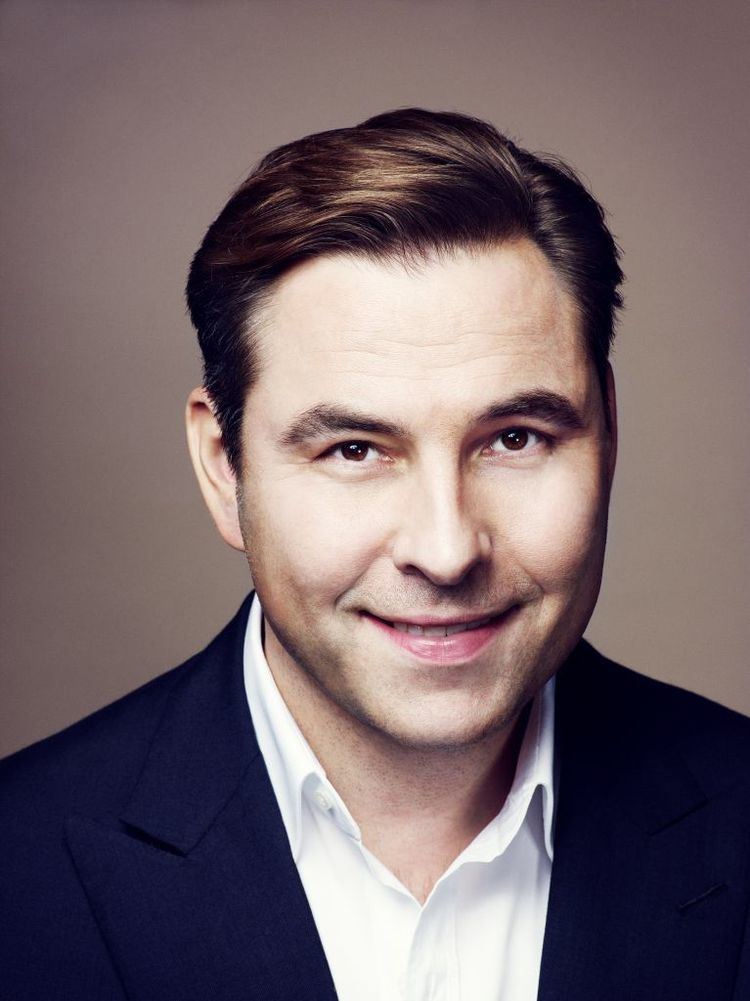 David walliams star talks march 9 2016 appel salon
Early life and education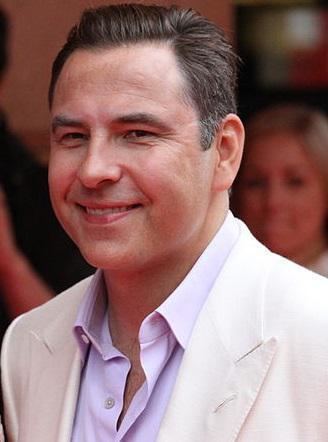 David Williams was born in Merton, London. He is the son of Peter Williams, a London Transport engineer, and Kathleen Williams, a lab technician, and grew up in Banstead, Surrey. Walliams was educated at Collingwood Boys' School in Wallington, and Reigate Grammar School in Surrey, where he was a contemporary of Robert Shearman. From 1989 to 1999, he studied at the University of Bristol, where he resided at Manor Hall and graduated with Bachelor of Arts (Drama) in 1992. During university holidays in 1990, Walliams performed with the National Youth Theatre, where he met future comedy partner and friend Matt Lucas.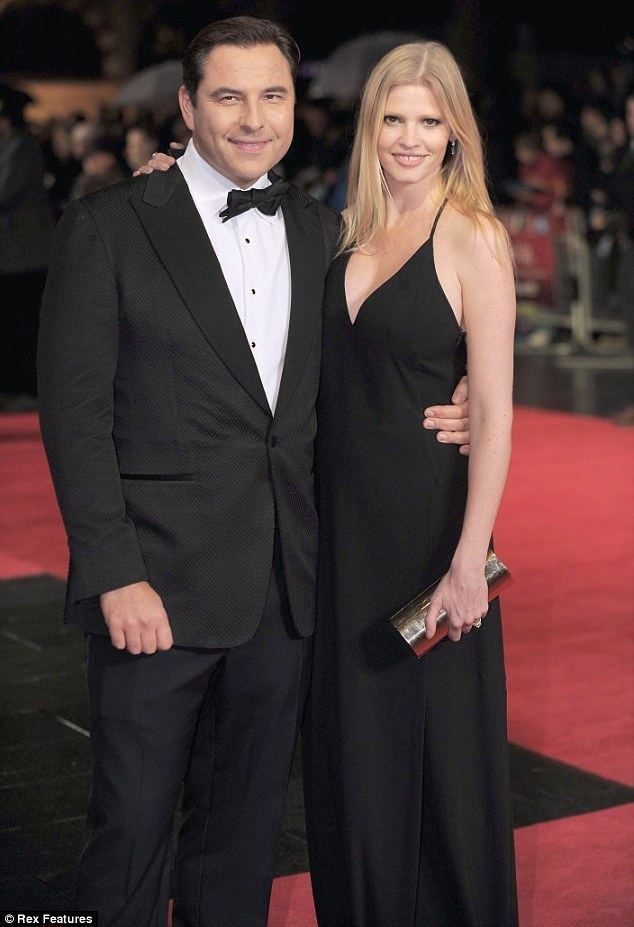 He changed his stage name to David Walliams when he joined the actors' union Equity, as there was already a member named David Williams.
Career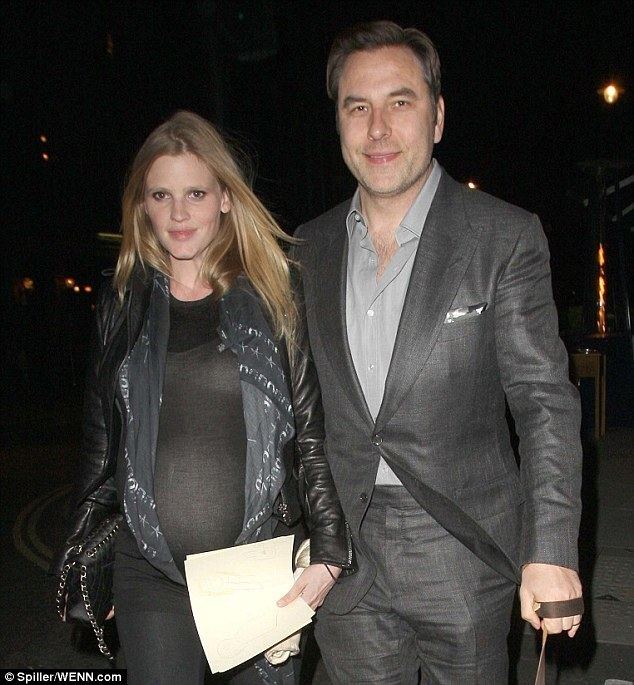 Walliams performed in the Big Finish Productions Doctor Who audio play Phantasmagoria, written by Mark Gatiss.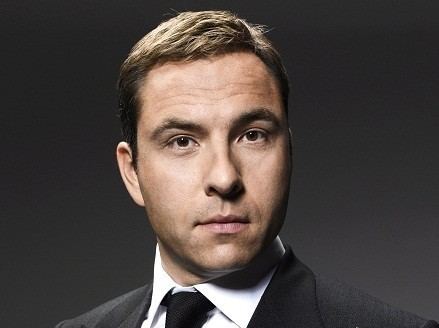 From 2003 to 2005, Walliams co-wrote and co-starred in three series of the BBC sketch show Little Britain with Matt Lucas. The programme first aired on BBC Three before moving to the more mainstream BBC One. A successful live stage show of the series, Little Britain Live, was produced in 2006. A number of seasonal and charity specials followed, up to 2009. A spin-off series produced in the United States by HBO, Little Britain USA, aired in 2008.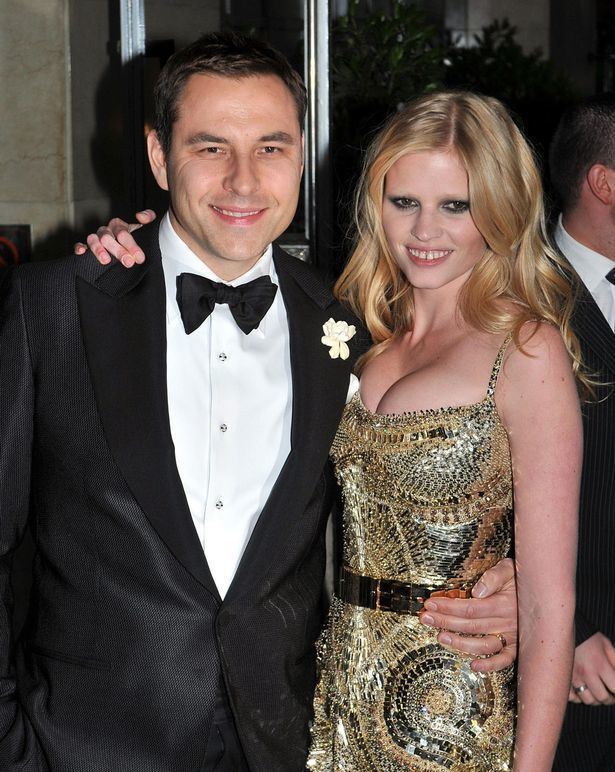 In 2005, Walliams, Simon Pegg, Lucy Davis and Lauren Laverne starred in the video for Charlotte Hatherley's single Bastardo. Later in the year, Walliams presented a documentary on James Bond, entitled David Walliams: My Life with James Bond. In 2007, he returned to non-comedy television, garnering excellent reviews for his portrayal of a suave and dangerous manipulator in Stephen Poliakoff's Capturing Mary.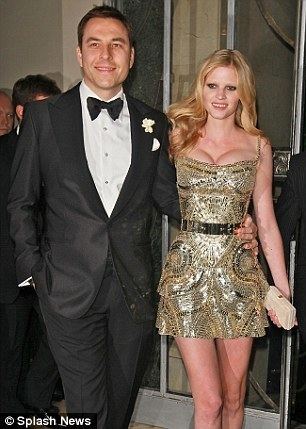 Walliams portrayed comedian Frankie Howerd in the BBC Four television film Rather You Than Me. In 2010, Walliams appeared with Paul Rudd and Steve Carell in the comedy Dinner for Schmucks.
In April 2012 Walliams appeared in an episode of ITV's Perspectives programme entitled "David Walliams: The Genius of Dahl".
Walliams played the mole-like alien Gibbis in the sixth series of Doctor Who, "The God Complex".
On 21 March 2012 Walliams was the narrator of Are You Having a Laugh? TV and Disability on BBC Two.
In 2012, he narrated the ITV2 series Top Dog Model. In March 2014 Walliams narrated a short video for the charity, Electrical Safety First, featuring the character Charley from the Charley Says educational films of the 1970s.
Walliams wrote and starred in two series of the BBC One sitcom Big School, playing the role of chemistry teacher Keith Church. The series also starred Catherine Tate, Frances de la Tour and Philip Glenister. In June 2015, it was announced that Big School would not be returning for a third series.
For Comic Relief 2015, Walliams appeared as Lou Todd and Stephen Hawking in the Andy Pipkin role along with Catherine Tate as a nun.
In 2015, coinciding with the 125th anniversary of Agatha Christie's birth, Walliams played the role of Tommy Beresford in Partners in Crime, a six-part BBC series.
In September 2015, Walliams began filming for his BBC sketch show Walliams & Friend, which also starred Joanna Lumley and Morgana Robinson and premiered on Christmas Eve in 2015. The show returned for a full series in November 2016, and a second series has been announced.
Walliams will host the final of New York comedy show Thrills and Spills in late-December 2016. The final will be held in Louisville, Kentucky. In December 2016, Walliams will present the Royal Variety Performance and a Christmas special episode of Blankety Blank, both shows for ITV.
In 2017, Walliams guest presented five episodes of The Nightly Show for ITV. His book, Ratburger, will be made into a one-off drama for Sky1.
Britain's Got Talent
Since 2012 Walliams has been a judge on the ITV talent show Britain's Got Talent with Amanda Holden, Alesha Dixon and Simon Cowell. In 2015, he was recognised at the National Television Awards as Best Judge for his involvement in the series. His chemistry with Simon Cowell on the show has often been praised.
Matt Lucas
Walliams and Matt Lucas first met at the National Youth Theatre. At their first meeting, Lucas did an impression of Jimmy Savile and Walliams an impression of Frankie Howerd. They would not meet again for another year. In the late 1990s, playing minor roles in sketches such as The Club, Walliams and Lucas played grotesque caricatures of various rock musicians in the series Rock Profile and in the spoof documentary series Sir Bernard's Stately Homes. They were also stars of the Paramount Comedy Channel show Mash and Peas, and it was in this guise that they appeared in the Fat Les video (see above). Walliams and Lucas also had small roles in Plunkett and Maclaine as prisoners.
The duo appeared together in a music video for the Pet Shop Boys single "I'm with Stupid", in which the two are apparently auditioning their version of the song's video for Neil Tennant and Chris Lowe, who are tied up and appear to be hostages.
The pair are best known for Little Britain, which ran from 2003 to 2009 on the BBC in the UK and from 2008 onwards on HBO in the USA. Among the characters Walliams played were Emily Howard, a deluded "transvestite", Ray McCooney, an insane Scottish hotel owner, and Sebastian Love, an aide de camp to the Prime Minister (portrayed by Anthony Head) on whom Love has a huge crush. The characters from Little Britain, played by Walliams and Lucas, appeared in a 2010 UK television advertising campaign for the Nationwide Building Society. In January 2005 Walliams and Lucas were named the most powerful people in TV comedy by Radio Times.
Their later series was Come Fly With Me, a six-part series airing on BBC One. The first episode was the third most watched programme of Christmas Day 2010, and the most watched comedy of the year. The duo have not worked or made any public appearances together since early 2011 (although they each make separate cameo appearances in Michael Winterbottom's 2013 film The Look of Love).
Theatre
On 26 August 2008 Walliams made his stage debut at the Gate Theatre in Dublin opposite Michael Gambon in Harold Pinter's No Man's Land, in front of an audience that included Pinter himself. The production transferred to London later in the year.
In 2013, he played the part of Bottom in a production of A Midsummer Night's Dream at the Noël Coward Theatre opposite Sheridan Smith as Titania.
Books and adaptations
In early 2008 Walliams signed a contract with HarperCollins to publish two children's books. The debut novel, The Boy in the Dress, illustrated by Quentin Blake, was released worldwide on 1 November 2008. It explores several of the themes of Little Britain from Walliams' own life on an emotional level, such as the camp humour of cross-dressing and effeminacy. The story recounts a neglected 12-year-old boy called Dennis' search for a female role model, his friendship with the popular girl in school, and the ways in which relationships develop along gender lines. The story has a strong resonance with Anne Fine's 1989 book Bill's New Frock. It was announced that this book will be adapted into a film for Christmas 2014.
In November 2009 came Mr Stink, again illustrated by Quentin Blake, about a 12-year-old girl who meets a tramp and helps look after him. She keeps him hidden from her family. The book consists of 26 illustrated chapters full of jokes. It is aimed at teenagers and children over 9. It was the last of Walliams books to be illustrated by Quentin Blake. The book was awarded the Children's Award in the inaugural People's Book Prize in 2010, and was made into a 60-minute film, which premiered on BBC One on 23 December 2012.
On 28 October 2010 Walliams published his third book Billionaire Boy, illustrated by Tony Ross. telling the story of Joe Spud, the richest 12-year-old in the country. Joe's father is a famous inventor, and his wealth means that Joe has everything he could ever want: his own bowling alley, cinema and a trained orangutan who serves as his butler, but there is just one thing he really needs: a friend. The book included a 'billion pound note' that was used to enter a competition to win a day as a billionaire in London. This was the first of his books to be illustrated by Tony Ross.
Walliams' fourth book, Gangsta Granny was released in October 2011 and again illustrated by Tony Ross. It tells the story of Ben who is bored every time he is made to stay at his grandma's house as all she wants to do is to play board games and eat cabbage soup. Ben learns that she was once an international jewel thief and all her life she has wanted to steal the crown jewels. Ben is determined that they do it together. It won a Red House Children's Book Award and was adapted to be a 70-minute film for BBC One and shown on 26 December 2013.
In September 2012 Walliams released his fifth children's book, Ratburger, telling the story of a young girl named Zoe whose life is a misery as she has an evil stepmother. It was followed in September 2013 by his sixth, Demon Dentist. relating the tale of a young boy named Alfie with no family except his dad whose world goes upside-down when a new dentist arrives in town. The book won the top prize in the Younger Readers category at the 2015 Red House Children's Book Awards.
His seventh children's book, Awful Auntie, was released on 25 September 2014. This was the story of a girl named Stella whose Auntie has moved into her house with her owl, Wagner. It is the first (and currently only) of Walliams' books to not include Raj the newsagent.
In 2015, Walliams backs children's fairytales app GivingTales in aid of UNICEF together with Roger Moore, Stephen Fry, Ewan McGregor, Joan Collins, Joanna Lumley, Michael Caine, Charlotte Rampling and Paul McKenna.
Screenwriting
In addition to his writing credits for his Sketch Shows and adaptions of his novels, it was announced in November 2015 that he would be co-writing an animated feature with filmmaker Edgar Wright for DreamWorks Animation. In July 2016, it was announced the it would be titled Shadows and be released in 2019.
Awards and honours
Walliams was given a special award in recognition of his sporting efforts for charity. Matt Lucas produced a documentary on the subject, entitled Little Britain's Big Swim. On 6 November 2006, Walliams won the Pride of Britain Award for "The Most Influential Public Figure" as he raised more than £1.5 million swimming the channel for the Sport Relief charity. Although initially tipped as a contender for the BBC's Sports Personality of the Year poll for 2006, Walliams failed to make the final shortlist of 10 contenders. Walliams was given a special award during the ceremony for his achievement. In July 2006, he became Patron of 'Cardiac Risk in the Young'.
In September 2011 Walliams won the Lincolnshire Young People's Book Award in the 9-11-year-old category with his book, Mr Stink. The award is voted for by the school children of Lincolnshire.
At the 2012 National Television Awards, Walliams won the 'Landmark Achievement Award', for his television career and achievements for Sport Relief. In December 2012 he won the Specsavers National Book Awards "Children's Book of the Year" for Ratburger. In December 2013 he won the Specsavers National Book Awards "Children's Book of the Year" for Demon Dentist. In December 2014 he won the Specsavers National Book Awards "Children's Book of the Year" for Awful Auntie. Awful Auntie also won the 2014 Specsavers National Book Awards "Audiobook of the Year".
Walliams won the award for Best TV Judge at the 2015 National Television Awards.
He was appointed Officer of the Order of the British Empire (OBE) in the 2017 Birthday Honours for services to charity and the arts.
Telethon hosting
Walliams co-hosted a segment of the Sport Relief telethon in 2012, co-hosting the 22:00–22:40 slot with Miranda Hart when the show moved over to BBC Two while the BBC News at Ten was aired.
Walliams also co-hosted the 2014 Sport Relief telethon. This time, he hosted the earlier slot between 19:00–22:00 with Gary Lineker and later Davina McCall.
Swimming the English Channel
On 4 July 2006 Walliams swam the English Channel for Sport Relief. It took him 10 hours and 34 minutes to swim the 22-mile (35 km) stretch of sea, equivalent to 700 lengths of an Olympic-size swimming pool. This was wrongly reported as one of the top 50 recorded times for an unaided Channel crossing; in reality Walliams placed 167th at the time of crossing in only the CSA listings, excluding the CSPF listings. He raised over £1 million in donations. Under the supervision of his trainer, he trained for nine months to prepare for the swim. The training had to coincide with Walliams and Lucas's Little Britain Live tour, so he daily had to train for several hours before performing on stage in the evening. Walliams first swam from Lee-on-the-Solent near Portsmouth to the Isle of Wight in around two hours and also completed an eight-hour swim off the coast of Croatia before embarking on the cross-Channel attempt. Walliams has insisted that prior to his challenge he had never seriously taken part in any sport. The Bluetones' lead singer Mark Morriss wrote a song, "Fade In/Fade Out", in honour of Walliams' achievement; it can be found on their self-titled album, released on 9 October 2006..
Swimming the Strait of Gibraltar
On 7 March 2008 Walliams, along with James Cracknell, swam the 12 miles (19 km) Strait of Gibraltar from Spain to Morocco, again for Sport Relief. He successfully completed the swim in just over 4½ hours.
Cycling
In March 2010 Walliams and a group of celebrities cycled an end-to-end journey through the UK, raising over £1 million for Sport Relief. Walliams suffered a serious fall when tackling the Kirkstone Pass, a thousand-foot climb in the Lake District but was able to complete the ride.
24 Hour Panel People
In March 2011 Walliams undertook 24 Hour Panel People, in which he took part in back to back recordings of various panel show formats over the course of 24 hours to raise money for Comic Relief. The recordings were streamed live on the BBC website. He took part in 19 episodes of "classic" TV panel shows.
Swimming the Thames
From 5 to 12 September 2011 Walliams swam the length of the River Thames (140 miles) and raised more than £2m for Sport Relief. In the process, he saved a dog from drowning in the river. Once he had got out of the river Walliams said "I think a bath is the only water I will be seeing for a while." The swim resulted in him getting giardiasis and injuring a intervertebral disc. In late 2013, Walliams had emergency back surgery to alleviate issues caused by the swim.
Personal life
In 2008, Walliams' father, Peter, died of an aggressive form of liver cancer. In 2009, Walliams began dating Dutch model Lara Stone. On 20 January 2010, they announced their engagement. Walliams proposed to Stone in Los Angeles after her parents had given their blessing to the relationship. On 16 May 2010, the couple were married at central London's Claridge's Hotel. In December 2012, the couple announced that Stone was pregnant with their first child and on 6 May 2013, Stone gave birth to their son, Alfred. It was reported on 4 March 2015 that, following five years of marriage, the pair had decided to try a trial separation after "drifting apart". On 9 September 2015, Walliams filed for divorce from Stone, citing "unreasonable behaviour". The couple were granted a decree nisi the next day, making the marriage null and void six weeks after the date of filing.
Walliams hinted at being pansexual in the book Inside Little Britain, but said he did not like to be labelled by that word. In an interview with Radio Times in 2013, he stated: "I think it's all about falling in love with the person and that is overlooked, really. I hate it when people 'confess' or 'reveal' their sexuality and also things can change for people over the years. So it is about the person but I also think it goes beyond that. You don't just fall in love with someone's body, do you? You fall in love with someone's soul and heart and brain."
Walliams has been diagnosed with bipolar disorder, and described his 2006 swim of the English Channel as "some sort of redemption".
References
David Walliams Wikipedia
(Text) CC BY-SA