Acemoglu completed his PhD at the London School of Economics at 25 where he lectured for a year before joining the MIT. He was awarded the John Bates Clark Medal in 2005. Acemoglu is best known for his work on political economy. He has authored hundreds of papers. With James A. Robinson, he coauthored Why Nations Fail (2012), an influential book on the role on institutions on nations' economies. Acemoglu ranked third, behind Paul Krugman and Greg Mankiw, in the list of "Favorite Living Economists Under Age 60" in a 2011 survey among American economists. According to IDEAS/RePEc, as of August 2017, he is the most cited economist of the last 10 years. Thomas B. Edsall described him as a centrist economist.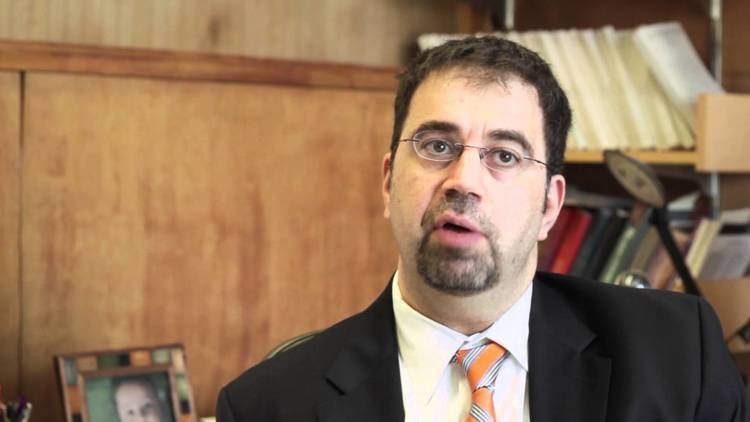 Daron Acemoglu was born on September 3, 1967 in Istanbul, Turkey to Armenian parents. He is the only child of Kevork Acemoglu (d. 1988), a well-known commercial lawyer and lecturer at the University of Istanbul, and Irma (d. 1991), principal of Aramyan Uncuyan, an Armenian school in the Kadıköy district. He attended an Armenian school in Istanbul and graduated from Galatasaray High School in 1986. He became interested in politics and economics as a teenager. He earned his Bachelor of Arts in economics at the University of York in 1989, his Master of Science (in mathematical economics and econometrics) and PhD (in economics) from the London School of Economics (LSE), in 1990 and 1992, respectively. His doctoral thesis was titled "Essays in Microfoundations of Macroeconomics: Contracts and Economic Performance." James Malcomson, one of his doctoral examiners at the LSE, said that Acemoğlu's "thesis consisted of seven substantive chapters, each of which formed a paper in its own right. Each of these chapters was itself of very high quality. Indeed, I would consider even the weakest three of them to have been more than sufficient for the award of a PhD."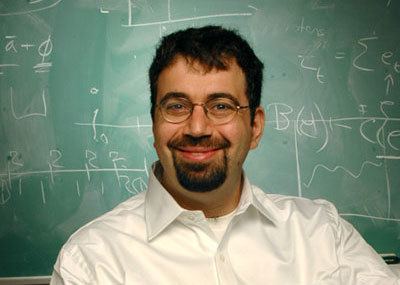 Acemoglu is fluent in English and Turkish. He is is married to Asu Ozdaglar, a professor of Electrical Engineering and Computer Science at MIT and daughter of İsmail Özdağlar, a former Turkish government minister. As of 2015, Acemoglu and Ozdaglar live in Newton, Massachusetts with their two sons (Arda and Aras).
Acemoglu was Lecturer in Economics at the London School of Economics (LSE) from in 1992 to 1993. He began lecturing at the Massachusetts Institute of Technology (MIT) in 1993, when he was appointed Assistant Professor of Economics. In 1997 he became Pentti Kouri Associate Professor of Economics, in 2000 Professor of Economics, in 2004 Charles P. Kindleberger Professor of Applied Economics. Since 2010 Acemoglu has been the Elizabeth and James Killian Professor of Economics at MIT. In 2014 he made $841,380.
Acemoglu's research includes a wide range of topics, including political economy, human capital theory, growth theory, economic development, innovation, labor economics, income and wage inequality, etc. Acemoglu noted in a 2011 interview, "for the last 15 years, most of my research is exactly what you could call, broadly, political economy."
Acemoglu, Daron; Robinson, James A. (2006). Economic Origins of Dictatorship and Democracy. Cambridge University Press. ISBN 9780521855266.
Acemoglu, Daron (2008). Introduction to Modern Economic Growth. Princeton University Press. ISBN 9781400835775.
Acemoglu, Daron; Robinson, James A. (2012). Why Nations Fail. Crown Business. ISBN 0307719219.
Why Nations Fail, coauthored with James A. Robinson, was published in 2012. Acemoglu and Robinson argue that political and economic institutions are the prime factor in economic success and that "development differences across countries are exclusively due to differences in political and economic institutions, and reject other theories that attribute some of the differences to culture, weather, geography or lack of knowledge about the best policies and practices." The book was written for the general audience. It was widely discussed by political analysts and commentators. Warren Bass wrote of it in the Washington Post: "bracing, garrulous, wildly ambitious and ultimately hopeful. It may, in fact, be a bit of a masterpiece."
According to Acemoglu universal basic income is "expensive and not generous enough" and a "more efficient and generous social safety net is needed."
Acemoglu said in an interview with Russ Roberts that "At some level you can read Marx as a formulation of many important institutional dimensions of society. But when it comes to it, at the end, Marx's predictions are very much derived by abstracting from the various different effects of the institutional factors."
In September 2008 Acemoglu signed a petition condemning the Bush administration's bailout plan of the US financial system. Acemoglu stated in 2011 that he is not convinced that the Dodd-Frank Act is "going to prevent the next financial collapse if the financial system actually continues on its current trajectory." He added:
He argues that the heavy over representation from the financial sector in the top 1% "has been an outcome of the political processes that have removed all of the regulations in finance, and so created the platform for 40 percent of U.S. corporate profits to be in the financial sector." Acemoglu further argues that the growth in economic inequality is undermining the inclusiveness American institutions: "The real problem is that economic inequality, when it becomes this large, translates into political inequality."
Acemoglu said in a 2016 interview with NPR that the US infrastructure is in a "pitiful state, with negative consequences for US economic growth."
In 2014 Acemoglu signed an open letter which urged President Obama and Congressional leaders to "enact a three-step raise of 95 cents a year for three years—which would mean a minimum wage of $10.10 by 2016—and then index it to protect against inflation."
Acemoglu has publicly supported marijuana legalization. He was among academics who signed a letter in support of the successful 2013 ballot referendum Colorado Amendment 64.
Acemoglu argued just before the 2016 presidential election that the Democratic Party "should seek a coalition that stands for the most vulnerable people in society,", which he believed "could not stand by itself without the support of influential, well-off members of American society."
In a 2015 op-ed for the New York Times, Acemoglu argued against the US adopting the Nordic model. He wrote, "If the US increased taxation to Denmark levels, it would reduce rewards for entrepreneurship, with negative consequences for growth and prosperity." He also added:
Acemoglu believes that nation-building by the West is no longer possible around the world because the the West now lacks the resources and commitment that were present in post-World War II Germany and Japan and because countries where such work is required today (many in the Muslim- and Arab-majority countries) do not trust the West.
Acemoglu opined that the Republic of Turkey, formed in 1923 by Atatürk, "is very continuous with the Ottoman Empire." Although the shift brought some positive changes, he argues that, the model was largely maintained by the reformers who took power, citing a persistent concentration of power and economic activity. He noted this tendency regarding Recep Tayyip Erdoğan. Acemoglu stated: "Once you become prime minister, you have only yes men surrounding you. You are more able to control power and to remove the checks and balances which exist. As that happens, the probability of mistakes increases." In an 2013 op-ed in the New York Times, following the crackdown of Gezi Park protests, Acemoglu wrote:
According to Acemoglu "The overall unwillingness to come to grips with this multiethnicity has, of course, characterized much of the Republican period" in Turkey. In 2014 Acemoglu condemned the widespread anti-Armenian rhetoric in Turkish textbooks, and demanded that the books be pulled from circulation.
In March 2011 Acemoglu was offered by Turkish Foreign Affairs Minister Ahmet Davutoğlu to become Turkey's permanent representative to the OECD in Paris, which he rejected in order to continue his academic career.
Armenia
Acemoglu, an ethnic Armenian, stated in a 2015 interview with the Armenian service of Voice of America, that economic, political and social developments in Armenia have "always interested him." Talking via video, Acemoglu partook in the Armenian Economic Association's annual conference in October 2013 held at the Yerevan State University. Armenian Prime Minister Tigran Sargsyan was also in attendance. Acemoglu argued at the conference that Armenia's problem is political, and not geographic, cultural, or geopolitical. It called for the Armenian government to be "more responsive to the wishes of its citizens so that through that political process Armenian ceases to be an oligarchy." In an April 2017 conference held by the University of Southern California Institute of Armenian Studies Acemoglu stated:
In a September 2016 conference in Toronto Acemoglu criticized the Armenian diaspora for legitimizing the successive governments in Armenia, especially when the rights of its citizens are violated and a wrong economic and political line is being followed for the country.
Ukraine
In an an op-ed for The Globe and Mail following the 2014 Ukrainian revolution, Acemoglu advocated an inclusive, rather than extractive, society. He wrote:
.
Clement Douglas wrote in The Region (published by the Federal Reserve Bank of Minneapolis): "The scope, depth and sheer volume of Daron Acemoglu's scholarship are nothing short of breathtaking, verging on implausible." The age Acemoglu received his PhD (25) has earned him a reputation of a wunderkind (called by Arnold Kling in 2007) and a "young superstar" (described as such by Angus Deaton in 2016). Deaton noted that Acemoglu is "a very good example of the way things ought to be going, which is you do history but you know enough mathematics to be able to model it too. Banishing mathematics is not the solution." Robert Shimer wrote, "His unparalleled combination of originality, thoroughness, and prolificacy has propelled him to the frontier of each field that he has explored."
Acemoglu was included in Foreign Policy's 2010 list of Top 100 Global Thinkers. He is a fellow of the United States National Academy of Sciences, American Academy of Arts and Sciences, Econometric Society, European Economic Association, and other learned societies. Acemoglu has been awarded honorary degrees from the following universities: Utrecht University (2008), Bilkent University (2015), University of Bath (2017), Boğaziçi University, University of Athens.
During a speech at the MIT in March 2016 Armenian President Serzh Sargsyan called Acemoglu a "a very bright representative" of MIT whose theory developed in Why Nations Fail has become world-famous. He expressed hope that Acemoglu is awarded the Nobel Prize for Economics.
Economics awards
John Bates Clark Medal (2005) by the American Economic Association
John von Neumann Award (2007) by Rajk László College for Advanced Studies
Erwin Plein Nemmers Prize in Economics (2012) by Northwestern University "for fundamental contributions to the understanding of political institutions, technical change and economic growth"
BBVA Foundation Frontiers of Knowledge Award (2016) "for proving the influence of institutions over economic development"
State orders and awards
Presidential Culture and Arts Grand Award in Social Sciences (2013) by Turkish President Abdullah Gül
According to Google Scholar, as of September 2017, the top ten most cited articles by Acemoglu are:
Acemoglu, Daron; Johnson, Simon; Robinson, James A. (2001). "The Colonial Origins of Comparative Development: An Empirical Investigation". American Economic Review. 91 (5): 1369–1401. doi:10.3386/w7771.
Acemoglu, Daron; Johnson, Simon; Robinson, James A. (2002). "Reversal of Fortune: Geography and Institutions in the Making of the Modern World Income Distribution". Quarterly Journal of Economics. 117 (4): 1231–2194. doi:10.1162/003355302320935025.
Acemoglu, Daron (2002). "Technical Change, Inequality, and the Labor Market". Journal of Economic Literature. 40 (1): 7–72. doi:10.3386/w7800.
Acemoglu, Daron; Johnson, Simon (2005). "Unbundling Institutions". Journal of Political Economy. 113 (5): 949–995. doi:10.1086/432166.
Acemoglu, Daron (1998). "Why Do New Technologies Complement Skills? Directed Technical Change and Wage Inequality". Quarterly Journal of Economics. 113 (4): 1055–1089. doi:10.1162/003355398555838.
Acemoglu, Daron (2006). "Distance to frontier, selection, and economic growth". Journal of the European Economic Association. 4 (1): 37–74. doi:10.1162/jeea.2006.4.1.37.
Acemoglu, Daron; Robinson, James A. (2000). "Why Did the West Extend the Franchise? Democracy, Inequality, and Growth in Historical Perspective". Quarterly Journal of Economics. 115 (4): 1167–1199. doi:10.1162/003355300555042.
Acemoglu, Daron (2002). "Directed Technical Change". The Review of Economic Studies (4): 781–809. doi:10.1111/1467-937X.00226.
Acemoglu, Daron; Robinson, James A. (2001). "A Theory of Political Transitions". American Economic Review. 91 (4): 938–963. doi:10.1257/aer.91.4.938.
Acemoglu, Daron; Johnson, Simon; Robinson, James; Thaicharoen, Yunyong (2003). "Institutional causes, macroeconomic symptoms: volatility, crises and growth". Journal of Monetary Economics. 50 (1): 49–123. doi:10.3386/w9124.