Curtis Roosevelt (born Curtis Roosevelt Dall, April 19, 1930) is an American writer. He is the son of Anna Roosevelt and her first husband, Curtis Bean Dall. He is the eldest grandson of President Franklin D. Roosevelt and First Lady Eleanor Roosevelt.
After two years serving in the United States Army, Roosevelt obtained his master's degree from the School of Government and Public Law at Columbia University. Between 1956 and 1964, he worked for several years in advertising and then primarily for nonprofit institutions, including the National Citizens Commission for the Public Schools, the New School for Social Research, and Columbia University, and as director of the United States Committee for the United Nations. In 1964, he was recruited by the Secretariat of the United Nations and in the following years, until 1983, held various positions in the international civil service.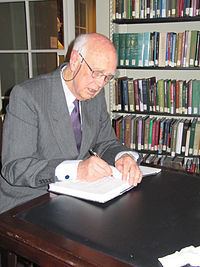 Roosevelt served as principal at the Dartington College of Arts in Devon, England, retiring in 1986. Since then he has served as a visiting professor at the Geneva School of Diplomacy and International Relations, receiving an honorary doctorate in 2010. In 1987, he and his wife Marina moved to Deia, Mallorca, where Roosevelt devoted himself to pottery, some of his work being exhibited in a Palma gallery. He also occasionally wrote on American politics for El Mundo in Spain.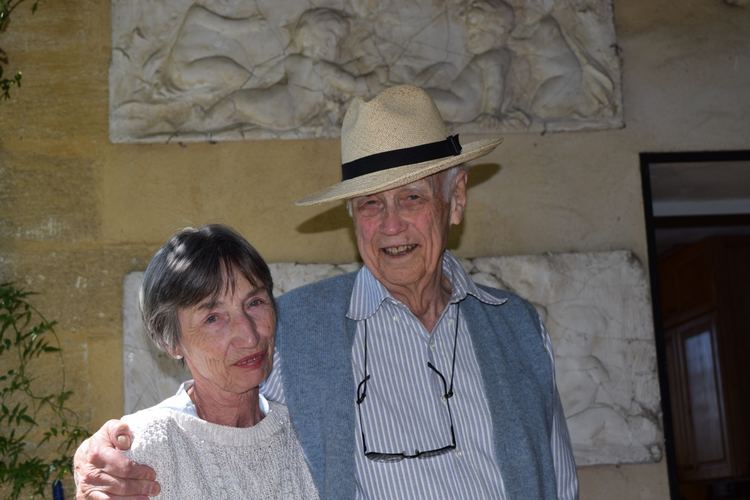 Roosevelt's book Too Close to the Sun: Growing up in the Shadow of my Grandparents Franklin and Eleanor was published in 2008 and led to a series of radio and television appearances by the author. In 2012, the book was translated and published in France.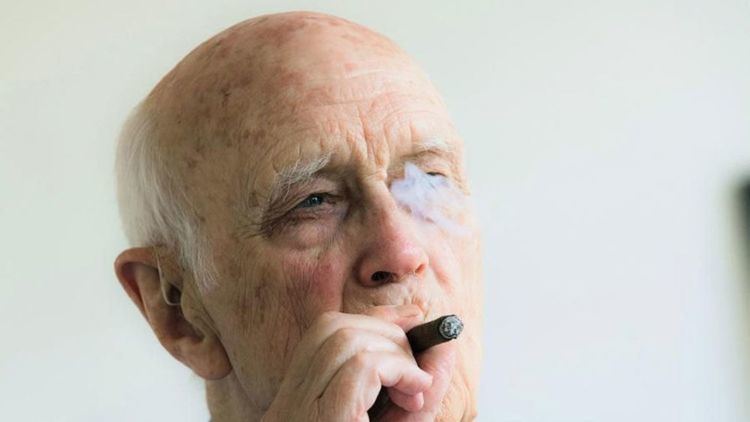 The Roosevelts now live in a small village in the south of France, where Marina has served on the conseil municipal. He has lectured at Lille University and regularly appears on French television. He also writes occasionally for Le Figaro, the International Herald Tribune and has had articles in La Tribune, France-Amerique, Marianne, and the Commune de la Commune. Because of his connection to his famous family, Roosevelt is often consulted by the Roosevelt Library at Hyde Park and the National Park Service for comments on library exhibits and historic homes Springwood and Val-Kill.
In 2013, Roosevelt published an essay in e-book form, "Eyewitness in Israel: 1948", detailing his journey, at age 18, to the then new nation at the behest of his grandmother Eleanor, with whom he was traveling in Paris and who sent him in her stead to report back.
Roosevelt has a younger half-brother, John, and an elder sister, Eleanor. When he was three, Curtis, his sister, and his mother moved into the White House, where they lived for many years until his mother remarried. Curtis Roosevelt was often referred to as "Buzzie" in 1930s newspapers. After his parents' divorce, his mother married journalist Clarence John Boettiger. When his mother was divorced from Boettiger, Eleanor Roosevelt and Anna did not want Curtis to reassume the surname Dall, so Mrs. Roosevelt suggested he use his middle name as his last name.
Roosevelt married four times, first in 1950 to Robin V. Edwards, with whom he had one daughter, Julianna E. Roosevelt and one grandson, Nicholas D. Roosevelt. He subsequently married Ruth W. Sublette in 1955 and Jeanette Schlottman in 1961. Since 1985, he has been married to Marina Roosevelt.
Too Close to the Sun: Growing Up in the Shadow of my Grandparents, Franklin and Eleanor. Public Affairs. New York, 2008.
"Eyewitness in Israel: 1948". self-published e-book, 2013.