Active

1961–2008




Doctoral students

50




Website

www.dartington.ac.uk




Headquarters

Falmouth, United Kingdom




Postgraduates

60




Administrative staff

30




Campus

Rural




Founded

1961




Undergraduates

500






Location

Dartington Hall, Dartington, Devon, England




Notable alumni

Neil Harbisson, Philip Jeck, Lindsay Cooper, Tim Plester, Mick Jackson




Similar

Falmouth University, Cumbria Institute of the Arts, Bishop Grosseteste University, Holborn College, Newman University - Birmingham
Dartington College of Arts was a specialist institution near Totnes in Devon, southwest England, offering education in music and the arts. Courses prepared students for a career in teaching, in partnership with Rolle College of Education, Exmouth, and came to focus on a performative and multi-disciplinary approach to the arts. Its founder Principal was Peter Cox who had been involved as Warden during its former manifestation before becoming a college. It offered tertiary-level courses in postdramatic theatre, music, choreography, visual performance and performance writing. Its teaching staff were all active arts practitioners.
Contents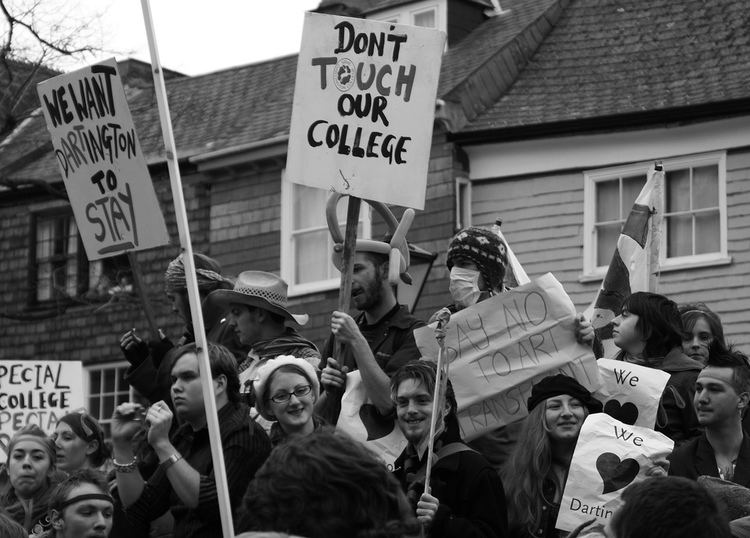 The college was founded in 1961 as a consequence of the original Dartington Hall experiment in rural regeneration. Academic degrees were validated in partnership with the University of Plymouth in 1975. The heyday of Dartington College of Arts as a centre for classical music learning and performance was during the 1960s through to the 1990s when early music, contemporary composition and classical period music was the norm. General Choir, Cantata Choir and John Holand Singers were the rehearsal and performance choirs of the college. The college orchestra played standard repertoire alongside contemporary compositions. Music department concerts were organised in conjunction with Dartington Arts. The resident ensemble was the Dartington String Quartet with Colin Sauer, Malcolm Latchem, Keith Lovell and Michael Evans.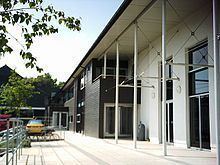 Dartington College of Arts became part of University College Falmouth on 6 April 2008 and, in 2010, relocated to Falmouth, Cornwall.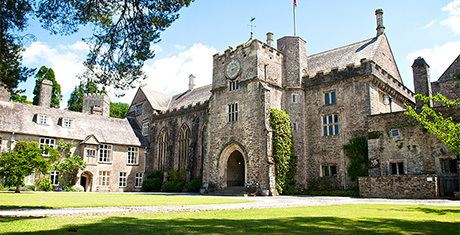 Dartington and Bloomsbury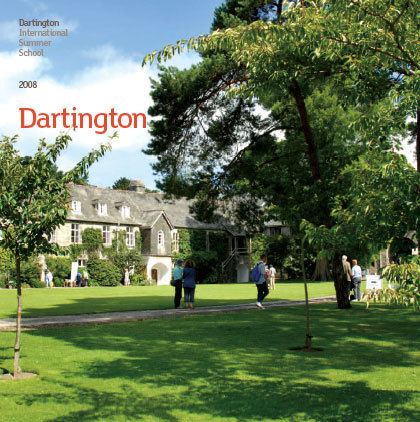 Leonard Knight Elmhirst, the founder of the Dartington estate, was a member of the Bloomsbury group from the 1920s. The college and Hall became a popular arts location for such figures as Julian Bell, George Bernard Shaw and Virginia Woolf. Dartington has also received special attention from Ravi Shankar, Rabindranath Tagore, Mahatma Gandhi, Siegfried Sassoon and the Chinese poet Xu Zhimo.
Campus
During the 1960s, 70s and 80s, there was one campus at Higher Close consisting of three residential blocks A, B and C, plus Garage Yard. Students would also live in digs in Totnes and surrounding area. The college is rural and was latterly divided into four campuses, Higher Close, Lower Close, Aller Park and Foxhole. Higher Close is home to the student bar, the Rat and Emu (commonly shortened to 'the Rat'). Many students find the community life enriches their art, and strong identities develop from the individual halls of residences. Accommodation at Higher Close constitutes Henning, Perry and Albermarle and the old Dartington Hall School at Foxhole is subdivided into the Black, Red, Blue, Orange, Yellow, Green and White Houses.
Academics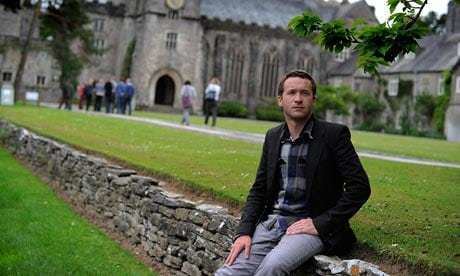 During the 1960s and 70s, students were awarded the Dartington Diploma of Music in Education before transferring to Rolle College in Exmouth to complete a Certificate in Education. Some students later added a Batchelor of Education to their qualifications. In later years, all BA students embarked on a Contextual Enquiry Project in their third year of study. This was an investigative project and required the student to examine his or her work in a broader social context. The practice was an example of the College's roots in Dartington School and the alternative education movement which developed from the ideas of Rudolf Steiner from the early twentieth century onwards.
Merger with University College Falmouth (now Falmouth University)
Dartington College of Arts has now merged with Falmouth University and relocated to Cornwall in 2010. This decision was controversial and generated much local protest, including marches and a petition. The official story was that financial problems caused Dartington College of Arts to seek a merger with University College Falmouth, seen as the only way of securing a long-term future for the College. This view was highly contentious at the time, and not generally accepted. The merger with University College Falmouth was seen by some as bringing increased resources, support and opportunity for arts students and greater opportunities for vocational study and post-graduate support. Others saw it as the death of a noble experiment. University College Falmouth used the merger as a springboard to achieve University status and achieved this in 2012, creating Falmouth University.
Dartington College of Arts was one of the last remaining specialist arts colleges in the UK, with the remainder — apart from a very small holdouts — all now swallowed up by larger institutions. In 2010 the UK government announced the removal of all funding for undergraduates in all but a very few, science-based subjects, inevitably causing fees to rise significantly, and perhaps further compromising the quality and status of arts education.
References
Dartington College of Arts Wikipedia
(Text) CC BY-SA